Financing your first home
How to finance your first home guide. Read tips for getting a mortgage as a first home buyer. From checking your credit score to saving tips.
It's your dream to own your own home and one of the first steps is to secure the right finance.
So, we've done some homework on what to do to help breeze through the process of landing the right mortgage – and the right home – for you.
Get a credit health check
When applying for a loan, one of the first things a lender checks is the applicant's credit score. Your credit score is worked out by looking at your credit file, which includes what credit products you've held, the repayment amounts and your repayment history.
You can check your own score (ASIC'S MoneySmart website has more details) to see where you sit. If you've got an amazing score, use it to your advantage when negotiating your finance deal.
If your score is not ideal, there are things you can do to help improve it:
Make sure all the details on your report are correct

Lower your credit card limits

Consolidate your debt

Limit any new credit applications

Always pay bills on time, whether it's rent, utilities or credit card payments
Save, save, save
The bigger your deposit on your home loan, the better your application. Plus, if you save 20 per cent or more of the cost of your home, you can avoid paying costly private mortgage insurance (which protects the lender, not you).
Look at your current spending, set a realistic budget and start kicking your savings goals.
If you're purchasing your first property, you may also be able to apply for the Queensland Government's first home owner grant, which could add another $15,000 to your home deposit.
This is available on brand new built homes, or when building your own home.
Living within your means
Lenders will also consider your debt to income ratio – how much are you looking to borrow versus how much income you have coming in.
There are some great calculators online to give you a bit of insight into what your mortgage repayments may be.
It's a good idea to keep repayments to around a third or less of your total income. This will help with your application approval, but also ensures you won't be over stretching when it comes to your finances.
Choosing your loan
Buying a home will probably be one of the biggest purchases of your life, so it pays to shop around when it comes to finding finance. Even the smallest difference in interest rate could save you thousands of dollars, or years, off your home loan repayments.
A great way to compare home loans on offer is to ask for a 'key facts sheet' from each different lender. These will give you the information you need in a set format that makes it clear when you're comparing rates, fees and features of different loans.
Pile up your paperwork
Once you're ready to apply for finance, or even pre-approval, you'll need to supply all the relevant paperwork.
Depending on your financial situation, you may need to supply more (or less) than what's listed here, but generally all loan applicants need to supply:
Your two most recent payslips plus your last PAYG Summary (Group Certificate) OR (if you're self-employed) your tax returns for the previous two years and notices of assessments

Three months worth of bank statements showing how you saved for your home loan deposit OR a copy of your bank statement showing available funds (if your deposit was gifted) plus your rental ledger showing 12 months of rental history. The most recent statement for all your liabilities, including credit cards, car loans and personal loans

Copies of your identification documents, including driver's licences and passports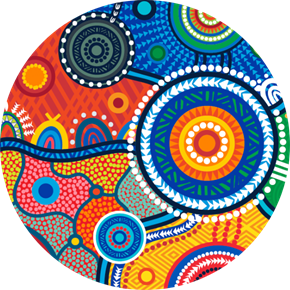 Mirvac acknowledges Aboriginal and Torres Strait Islander peoples as the Traditional Owners of the lands and waters of Australia, and we offer our respect to their Elders past and present.
Artwork: 'Reimagining Country', created by Riki Salam (Mualgal, Kaurareg, Kuku Yalanji) of We are 27 Creative.