Air + Light + Water. The Essentials of Living Well.
Fresh air, sunlight, clean water. The essentials of living well that we've long taken for granted, yet a wave of events, from bushfires to a pandemic, combined with increasing urbanisation, have challenged the assumption that we can rely on an infinite supply.
The experience of the past two challenging years has added fuel to the already growing wellness trend, a market estimated to be worth $1.5 trillion globally.*

Workplaces were the first to take wellness seriously, driven by evidence of productivity gains in a healthy work environment and competition to attract and retain the best and brightest employees. Sick buildings were out and healthy buildings were in.

Mirvac was the first in Australia to achieve Gold WELL Certification for its Sydney headquarters, the EY Centre at 200 George St. Now it has turned its focus to creating healthy homes for its customers, with three new residential towers at Green Square in Sydney, the first in Australia to seek WELLv2 Certification.

WELLv2 is a global, evidence backed measure of the relationship between the built environment and human health. The role that buildings play in health and wellbeing has never been more evident or better documented. WELLv2 supports the creation of spaces that enhance rather than hinder our health, measuring the quality of air, water and light and encouraging design that nurtures people, moves us, keeps us connected and facilitates a good night's sleep.

Developed over a decade and backed by the latest scientific research, WELL is the brainchild of the International WELL Building Institute (IWBI) and has been adopted in more than 32,000 projects across 98 countries.

The latest iteration, WELLv2, further advances these principles by setting performance standards for design interventions, operational protocols and policies, and a commitment to fostering a culture of health and wellbeing.

"There's growing acknowledgment internationally that mental and physical wellbeing begins with a healthy building and community," says Mirvac General Manager Design, Marketing and Sales, Diana Sarcasmo.

"Despite this, these concepts are relatively new to Australia, particularly in the residential development space.

"While we have come a long way in terms of sustainable design, treating wellbeing with a similar level of focus is set to be the next big shift in architecture here and one where Mirvac is already taking the lead."

Ms Sarcasmo says demand for buildings that support wellbeing has grown exponentially, with greater expectation that the home should promote a healthier, more sustainable and satisfying lifestyle.

"People are seeking communities that support the things that matter most – health, wellbeing, fitness, lifestyle, family and friendships," she says.

"We've put significant focus into ensuring our residents live their best lives by delivering amenity such as parks, playgrounds and pathway networks, community events and selecting active locations that increase opportunities for connection.

"Now we're taking it further by carefully considering how we can enhance wellbeing by concentrating on the fundamentals such as air, light and water in the buildings we create.

"It's about looking beyond the aesthetics and deep into the way a building functions and how that impacts the indoor living environment."


The timing of Mirvac's decision to pursue WELLv2 Certification for Portman on the Park, Portman House and The Frederick at Green Square, was no accident. A summer of bushfires had made it unpleasant to venture outdoors or open windows.
By the time the fires had been extinguished and the air had cleared, Covid delivered a second hit, once again confining residents to extended periods within their homes. It convinced Mirvac to apply the design principles of its own workplace to its new residential development at Green Square, with a focus on the design and internal workings of the building to deliver clean filtered air and water, natural lighting and cooling.
"We saw an opportunity to apply the WELL concepts to residential apartments, which to date have been more commonly associated with commercial buildings," says Ms Sarcasmo.
"In an office setting, they have been linked to boosts in productivity and improvements in overall wellbeing and have been embraced by some of the world's largest companies. Our view was if they can benefit those working in a nine to five office environment, they can have just as significant benefits at home."
The WELLv2 rating system relies on 10 central concepts that support good health: air, water, light, nourishment, movement, thermal comfort, sound, materials, mind and community.
Mirvac focused its energies on the mechanics of clean air and water, knowing the design and location already optimised liveability, and infrastructure and the amenity within the development gave residents the best possible opportunities for a happy and healthy lifestyle.
Much of the meticulous work that has gone into enhancing the building's performance, will go largely unseen by future residents.
"It is the internal workings of the building, the invisible 70 per cent, that determines its performance and liveability," explains Mirvac Design Director Brett Crellin.
"Our aim is to match the quality of the building services to the quality of the overall design.
The Portman Collection zeroes in on the principles of air, water and light, with air and water filters and lighting upgrades, which allow residents to control their environment.
For full image disclaimers please visit greensquare.mirvac.com.
Bottom: Green Square Interior. Artist's Impression.
Bottom Right: Green Square Interior.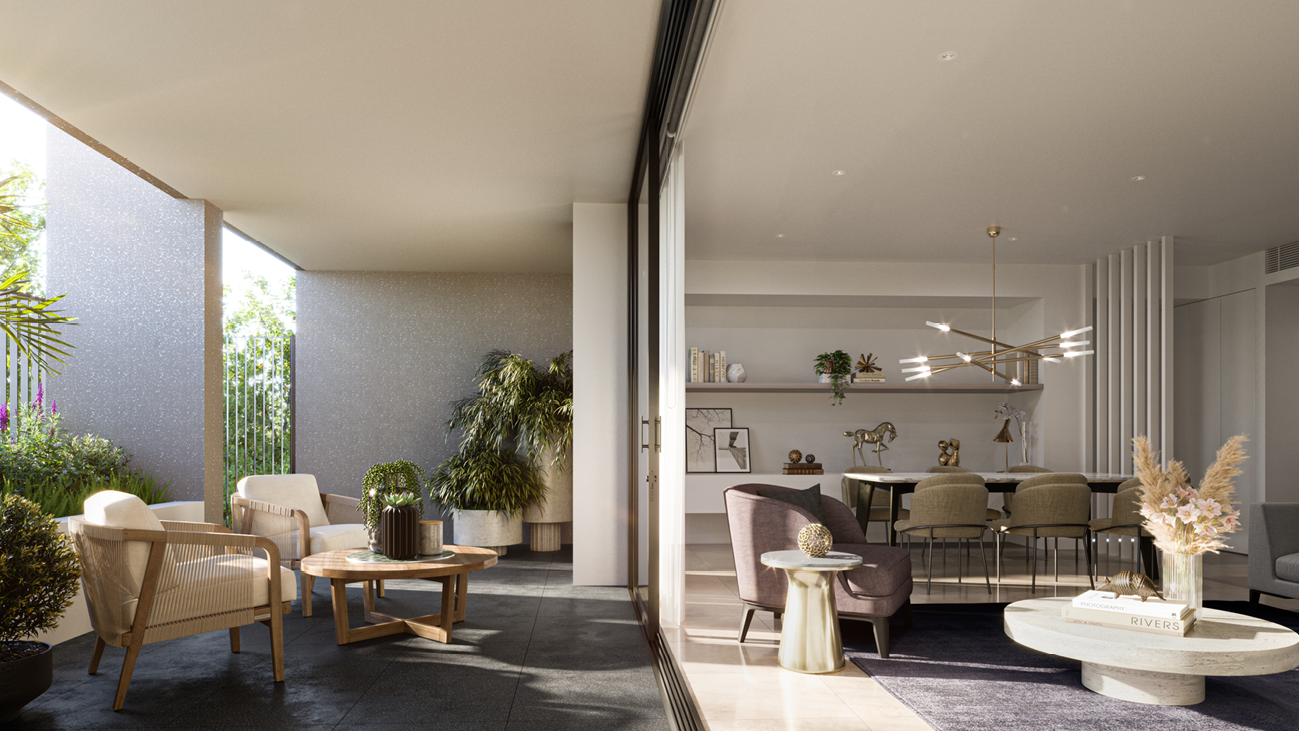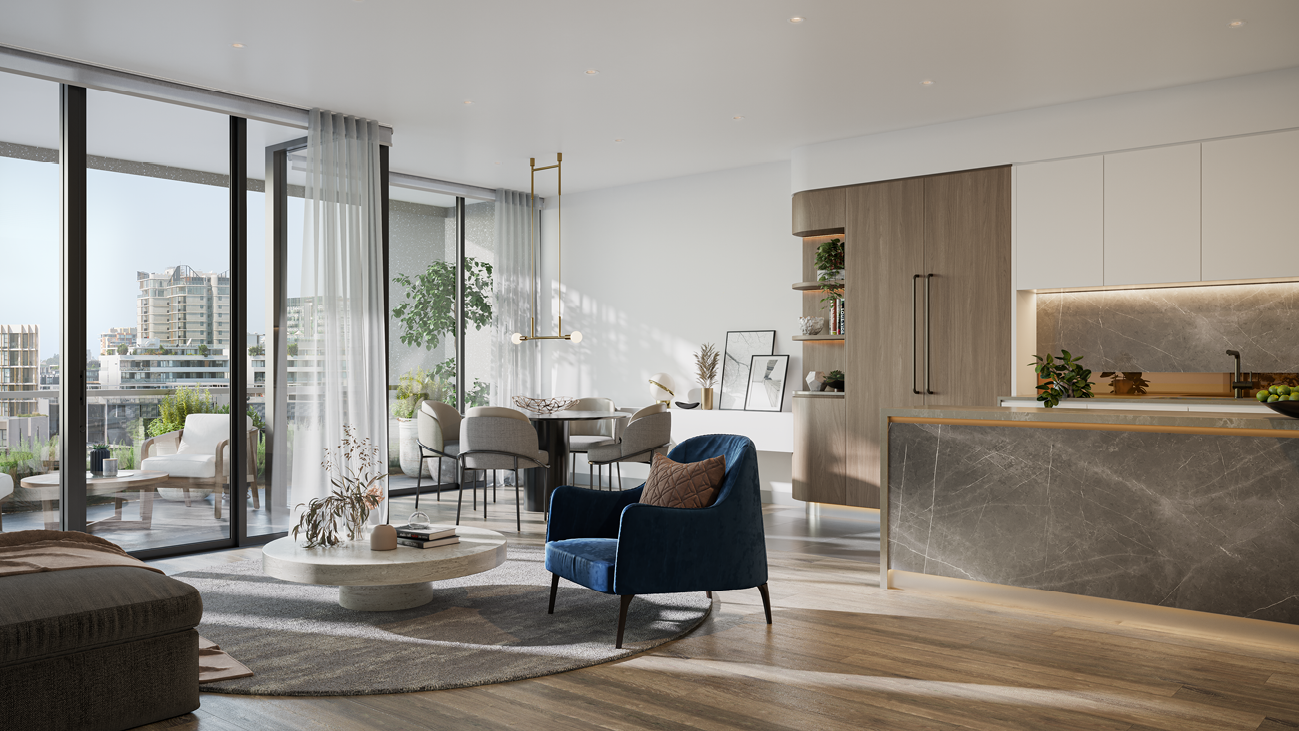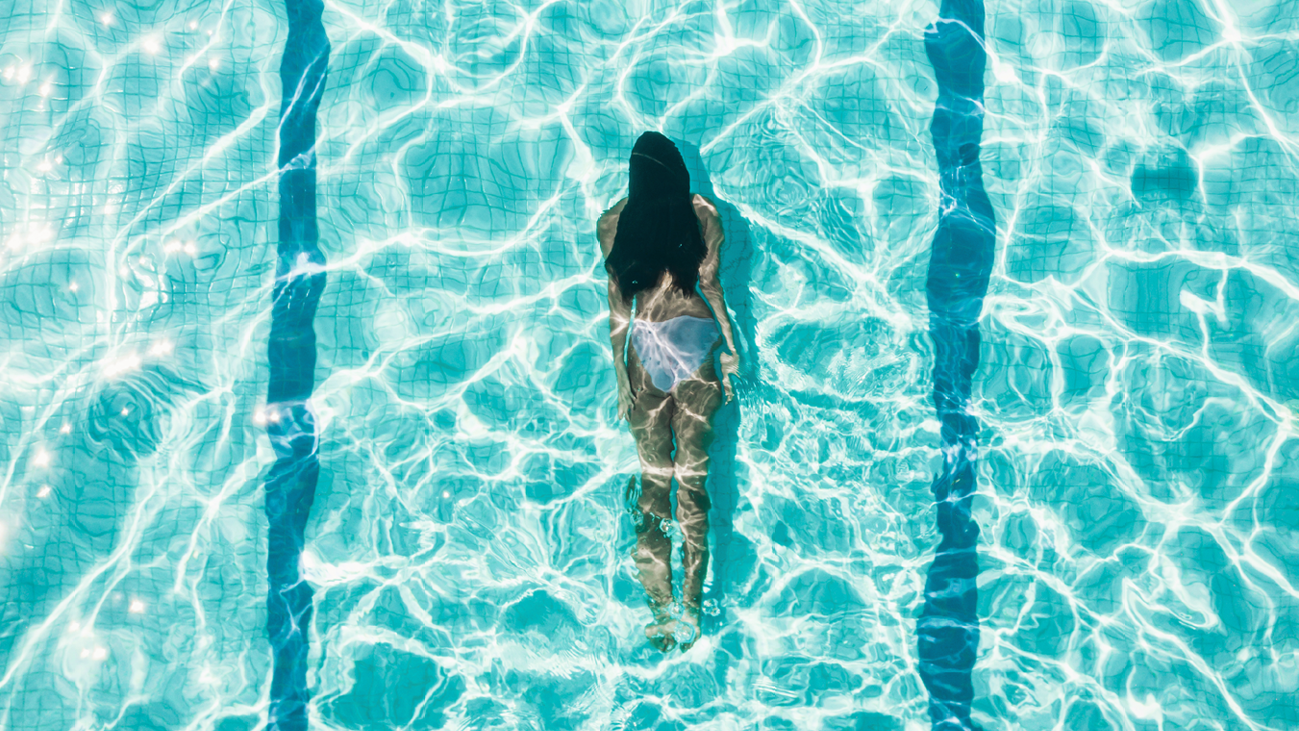 Mr Crellin says research shows people spend 90 per cent of their time indoors, making air quality a prerequisite for good health.

"Cross-ventilation through fresh air flow has been essential to our designs for many years and we've enhanced this with filtration to purify the outside air, providing a higher level of indoor air quality," he says.

"The central plant and apartment filters meet WELL guidelines and filter change indicators are included in all systems.

"While it is not a new technology, it is rarely installed in residential developments to this level because of the cost, but for us it is worth the investment to create a healthier environment for our residents."Planned initiatives include residents being able to receive online updates on outside air quality via ambient air quality monitoring conducted by the Bureau of Meteorology, allowing them to make informed decisions on whether to open or close windows or rely on air-conditioning.

Sensors will be placed in common areas to provide snapshots of indoor air quality, recording levels of formaldehyde, particulates, CO2, temperature and humidity.

Under-sink water filters aim to purify drinking water, reducing or removing sediment and rust particles, Chlorine, bad taste, odours, limescale and a range of organisms.

The lighting design creates an environment that supports the sunrise and sunset progression, to maintain the body's natural circadian rhythm, which has been shown to improve sleep quality and positively impact mood and productivity.

Each apartment also enjoys natural light and a balcony, so residents can access daylight and fresh air, with interior lighting options providing further benefits.

"We're offering specific lighting package upgrades to customers so they can tune their lighting," says Mr Crellin. "Soft lighting in the morning, for instance, and then more task- oriented light output during the day and back towards softer light in the evening to help the body relax."

Consideration has also been given to energy efficiency, glare control and the quality of light. Should WELLv2 Certification be achieved, Mirvac has committed to two years of ongoing monitoring and management of the technology, before handing over to the Owners' Corporation.

"We maintain a whole of life involvement across our projects," says Mr Crellin. "It's fundamental for the team to go through that journey. Seeing the buildings commissioned and completed, and understanding how the residents use the building, influences design decisions for the next project."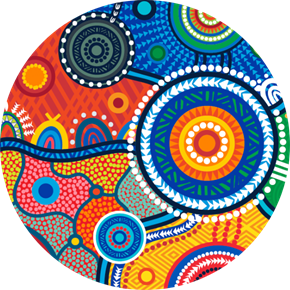 Mirvac acknowledges Aboriginal and Torres Strait Islander peoples as the Traditional Owners of the lands and waters of Australia, and we offer our respect to their Elders past and present.
Artwork: 'Reimagining Country', created by Riki Salam (Mualgal, Kaurareg, Kuku Yalanji) of We are 27 Creative.