Architectural Inspiration from Designers
See when architects and designers visit when they go on holidays. Explore the most distinct design destinations in the world.
Smart sites inspiring designers


Words: Robert Bevan, Architecture Critic, London Evening Standard
Architects and designers don't so much take holidays as go on pilgrimages.

Instead of dragging sullen teenagers off the beach and around tourist sights on overseas trips, contemporary designers are more likely to be found herding their progeny around design masterpieces from the past 100 years – seeking buildings "in the flesh" that they once only learned about in lectures.

In Paris it will be Franco-Swiss architect Le Corbusier's 1925 Villa de la Roche, not the Eiffel Tower; in London, the tiny Sir John Soane Museum rather than the British Museum behemoth around the corner. Now and again these shrines may be contemporary – recently completed buildings that impress or reveal what the competition is up to. But rarely do they include showy new structures that claim instant icon status for themselves, rather than having it awarded to them by others for becoming classics over time.

In an age that prizes the spectacular over the subtle, many architects and designers have grown suspicious of acrobatic, sugar-rush architecture that seems to be more about branding than content. There are crossovers, however – some places are popular with both the public and professionals. For one, Canadian-American Frank Gehry's Guggenheim Museum in Bilbao, northern Spain, is on the pilgrimage as it was genuinely innovative in changing the way we think about what buildings should look like when it was inaugurated in 1997.

Another crossover between popular icon and architects' architecture is the Sydney Opera House, opened in 1973. Danish architect Jorn Utzon's Opera House had a genuine shock of the new and helped mould a new image for the city – for Australia, even. "It's the most obvious," says Mirvac design director Michael Wiener. "It is the defining image that people associate with Australia. It helps that it is also a fabulous building."

Often however, the icons that designers themselves venerate may be relatively low key – hidden even, rather than obvious. Houses are particular favourites. And the homes that architects designed for themselves, in which their ideas are distilled and not subject to compromise, are a consistent draw.

Such design exemplars are not just resources for seeing smart design details from the past — how to make a threshold welcoming or the best way to fit a window seat into the corner and the like. They are also inspiring for their innovations in materials and construction methods, for novel ways of handling light in space, for revolutionary notions of what architecture might be — the shock of the once new.

Professor Sean Griffiths of the University of Westminster in London adores the American Bar in Vienna by Adolf Loos, which opened in 1908 and is still operating. "We live in a time when buildings are not considered important unless they're big," Griffiths has said. "But this little bar has far more ideas packed into it than all those huge buildings put together."

On Wiener's must-see list is Le Corbusier's chapel, Notre Dame du Haut, at Ronchamp in north-eastern France, built in 1954. "Ronchamp is one of the reasons I became an architect," Wiener says. "The sculptural qualities of the forms, materiality, sense of light and space are something I need to experience in person."
L-R-B: American Bar - Vienna, Case Study House #8 - California, Vitrahaus Vitra Campus, - Basel Photo Julien Lanoo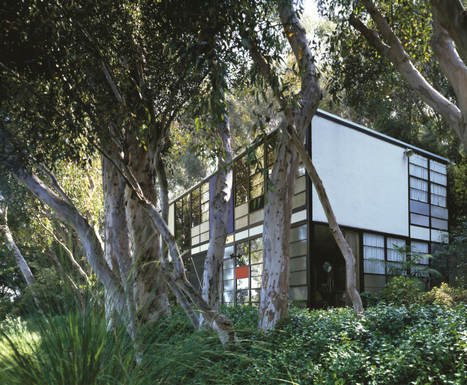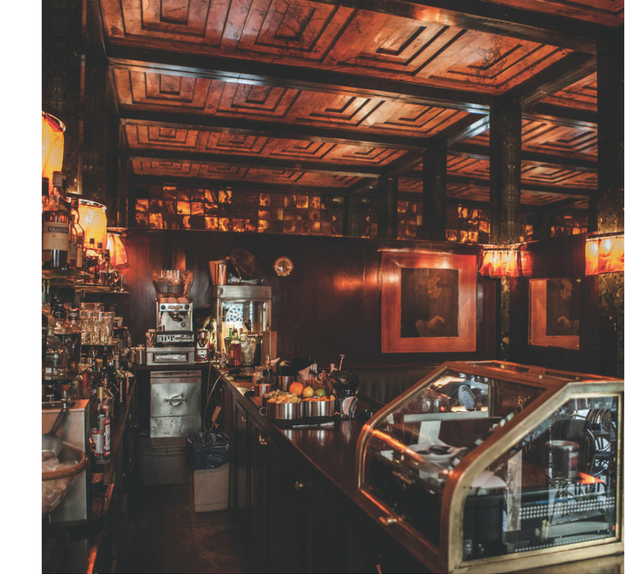 AMERICAN BAR, Vienna
Tiny but punching above its weight, the American Bar, completed in 1908, was designed by the rather peculiar Viennese architect Adolf Loos. He was a pioneer of modernism who famously equated applied ornament with crime. (He was also a control freak who decided what his wife could wear, but that's another story.) As well as claiming the mantle of Europe's first cocktail bar – and in a city that was at the heart of Europe's pre-World War One political foment – it used mirrors to create illusions of space. But contrary to our ideas of modernism, it was tawny coloured rather than pure white and all about decadence rather than technocratic purity. As Griffiths said, it may be small but it is stuffed full of ideas that were new at the time. It's also rare in that it's a pilgrimage site you can get sloshed in.
CASE STUDY HOUSES, Los Angeles
Over two decades, Arts & Architecture magazine sponsored dozens of experimental houses in LA by leading lights such as Richard Neutra, Charles and Ray Eames and Pierre Koenig. Built between 1945 and 1966, these were model homes, parts of which came to define what we now call mid-century modern. Some were captured in the wonderful photographs of architectural photographer Julius Shulman, whose images helped some of these homes become genuine icons of modern glamour, notably John Lautner's Stahl House, which at night appears to be suspended above the city grid's streetlights.
BASEL, Switzerland
This otherwise somewhat dreary Swiss town has become an art and design mecca, not just for its art and design expos but because it is home to a clutch of architectural must-sees. These include the Beyeler Foundation museum by Italian architect Renzo Piano. While his London Shard may be one of the buildings now pushily demanding instant icon status, it is Piano's gallery spaces that are mightily influential among creatives. The 1997 Beyeler, home to the collection of art dealers Ernst Beyeler and Hilda Kunz, is one of his best. Even if you don't like the building there are 23

Picassos within, just for starters. Basel is also home to architecture practice Herzog & de Meuron who build icons worldwide, and their hometown is full of their fine pieces.

Just over the border in Weil am Rhein, Germany, is the Vitra Campus, the fully operational production site of the Vitra furniture company, which has commissioned buildings by a galaxy of starchitects, including a fire station by Pritzker Architecture Prize-winner Zaha Hadid. "I love the Vitra Campus," says Wiener. "It is like an outdoor sculpture garden – only made out of buildings."
L-R-B: Boyd Baker House Facade - Victoria, Le Corbusier's Chapel Notre Dame Du Haut At Ronchamp - France, Le Corbusier Building Facade - France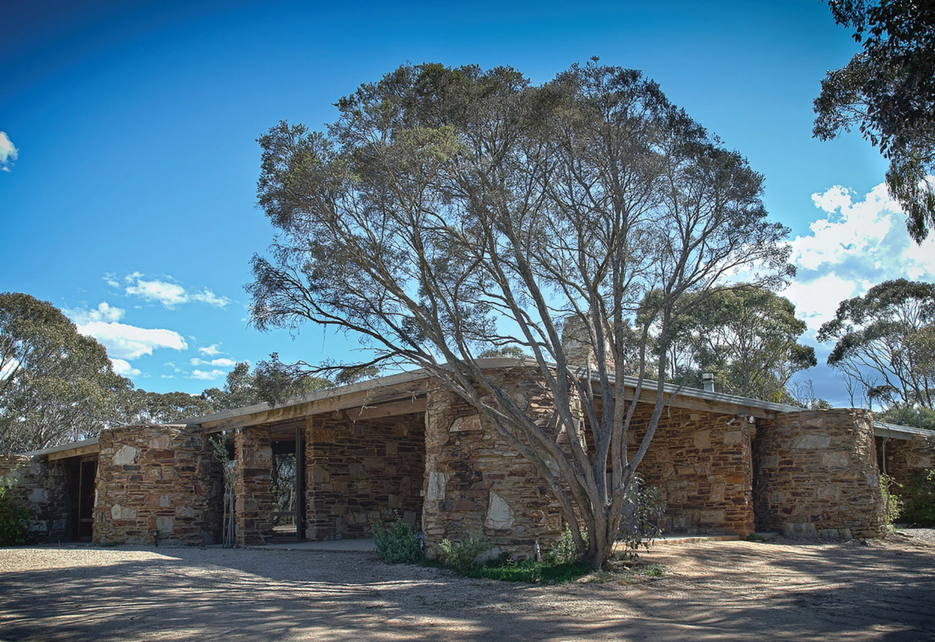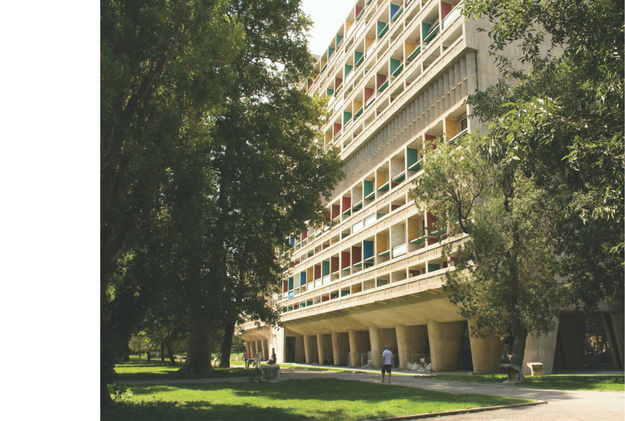 UNITÉ D'HABITATION, Marseille
Most visitors to France's second city head straight to its lovely old port but architects are inclined to negotiate the dual carriageway into the inner suburbs to visit the Le Corbusier building that launched a thousand concrete public-housing projects. The Unité had "streets in the sky" (including originally some shops) and a roof terrace with a paddling pool for kids to play in. It is still a sculptural delight but now home to enthralled designers rather than working-class tenants. It's worth a visit for the views from the top out to the sea and surrounding hills, and for the realisation that many of its imitators failed because they lacked its quality, not because the Unité was a bad idea to begin with.
BOYD BAKER HOUSE, Bacchus Mash, Victoria
Suburban Victoria is an unlikely home for an icon but the under-sung 1966 Boyd Baker House by Robin Boyd helped define the way post-war Australia related to the landscape. Almost a stone fortress built around a courtyard in the bush, it was created for English mathematics professor Michael Baker, his wife Rosemary and their growing family. Baker sold the house in 2007 but donated acres of surrounding bushland. In contrast to the work of another Australian architect, Glenn Murcutt, whose edict was to "touch the earth lightly" in the Aboriginal manner, Boyd Baker House is heavy and here to stay, even if its muted colours allow it to blend with nature. The house remains an alternative vision for an Australian vernacular that isn't reliant on picture windows for impact.
The Australian Institute of Architects Victoria Chapter President Vanessa Bird says the Baker House was one of the most significant Australian houses built in the 1960s; a tough, low maintenance house that "represented a new way of building in, and responding to, the Australian landscape."
For Wiener, however, it is Rose Seidler House in Wahroonga on Sydney's north shore, designed by Austrian-born Australian architect Harry Seidler, that is unmissable. "The house was a defining moment in Australian architecture," he says. "It was when European modernism was given physical form in Australia."
L-R-B: Sir John Soanes Museum Exterior - London, Sir John Soanes Museum Chamber - London, SÄYNÄTSALO Town Hall - Finland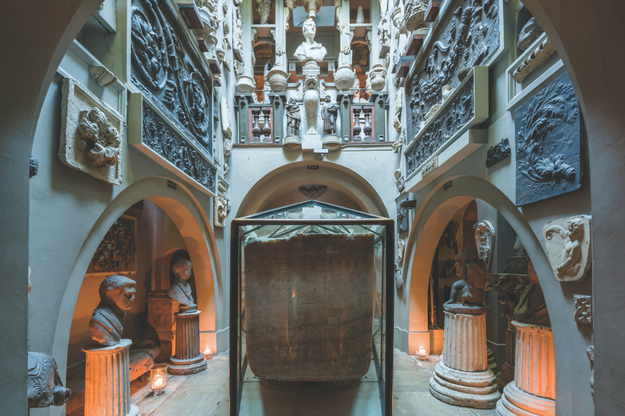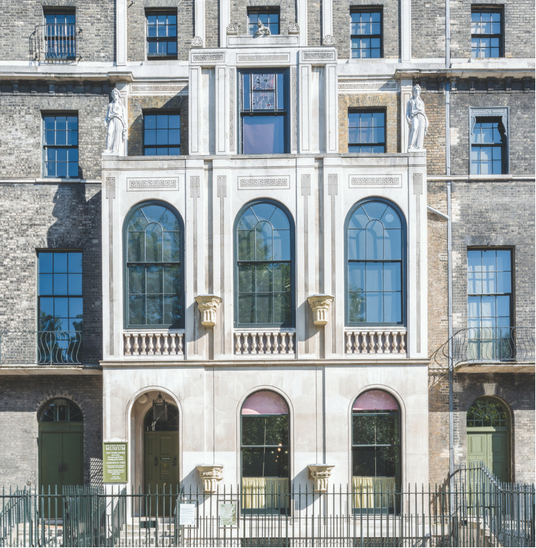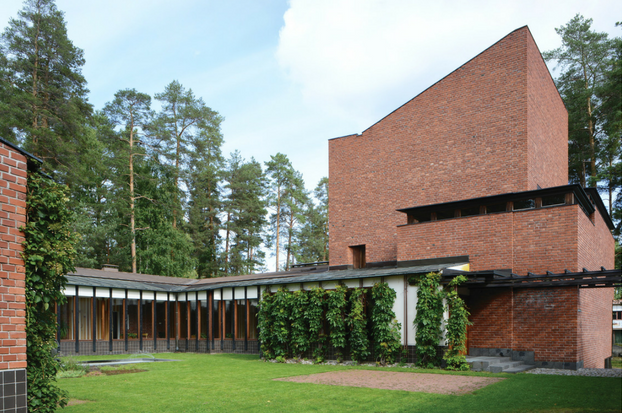 SÄYNÄTSALO TOWN HALL, Finland
Before his death in 1976, architect and designer Alvar Aalto was so famous in his native Finland that local airline Finnair used to delay flights waiting for him to board. Today, countless architects fly and drive around Finland's forests hunting out his many buildings. Aalto liked to design absolutely everything, right down to the doorknobs and tables, then the glasses on the tables. His own experimental island summer house is the Holy Grail, but there are many other examples of his humane, organic modernism at which to worship. A much-imitated favourite is the 1949 red-brick town hall for the farming community of Säynätsalo, a structure arranged around a courtyard that seeks to encapsulate the lessons of civic buildings back to the agora, the assembly spaces of the Ancient Greeks.
SIR JOHN SOANE MUSEUM, London
For a city that has lavish and massive museums, this bijou contender is the hands-down favourite among architects. It is the former home, on Lincoln's Inn Fields, of Georgian architect and antiquities collector Sir John Soane. Soane designed the original Bank of England and the world's first purpose-built public art gallery – the Dulwich Picture Gallery (which is something of an icon itself).
The Sir John Soane museum is a jigsaw of playful ideas with its use of saucer domes, convex mirrors and spaces hidden behind shutters that give it a magical quality. Around one corner is an Egyptian sarcophagus, around another is Hogarth's A Rake's Progress, the complete sequence of eight paintings from 1733. Soane's influence remains extensive and can be seen on many British street corners in the form of the red phone boxes that his work inspired.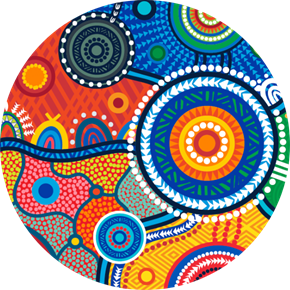 Mirvac acknowledges Aboriginal and Torres Strait Islander peoples as the Traditional Owners of the lands and waters of Australia, and we offer our respect to their Elders past and present.
Artwork: 'Reimagining Country', created by Riki Salam (Mualgal, Kaurareg, Kuku Yalanji) of We are 27 Creative.