How to Create a Calm Space
Expert designers and psychologists give us their top tips for a tranquil home.
Modern life isn't showing any signs of slowing down, making it all the more necessary for homes to offer respite from the pace.
Expert designers and psychologists give us their top tips for a tranquil home.
It's long been recognised that physical surroundings can have a profound effect on mood. This understanding dates back through recorded history and even further, to ancient times.
Think of Eastern influences such as Shinto in Japan and its simple shrines and Zen-inspired Japanese gardens, whose neutral colours, and balanced, organic shapes radiate serenity.
The Chinese practice of Feng Shui has its very basis in this connection. In the west, you need look no further than the Sistine Chapel or Notre Dame, or more ancient places which are renowned for the mood they create, such as Stonehenge.
Fast forward to the here and now and the quest to create calm spaces continues, in schools, hospitals and office space. In these spaces, the choice of design is far from random. On the contrary, today's designers are just as, if not more, tuned in to which elements can create what kind of mood as their more ancient counterparts.
When designing spaces at home, the same principles apply. As interior designer and former assistant editor of ELLE Decoration, Amanda Talbot, puts it in her beautiful book, Home: "It's not about creating this upbeat space, but a home where you can feel comfortable, or cry, or have some quiet time. You could be working there, be cooking, have kids; it's about creating a space that fits your life like a glove."
These are all concepts familiar to Mirvac Interior Designer, Caitlin Maclean.
"As an interior designer, creating a mood is a vital factor in a design brief. Mood sets the tone of the design direction giving a space character and identity with the end user and how the space will be used in mind," says Caitlin.
The key elements
Three of the key elements to look at in creating a calm space are colour, form and lighting, as mood is created by the overall composition of the space, not any single element.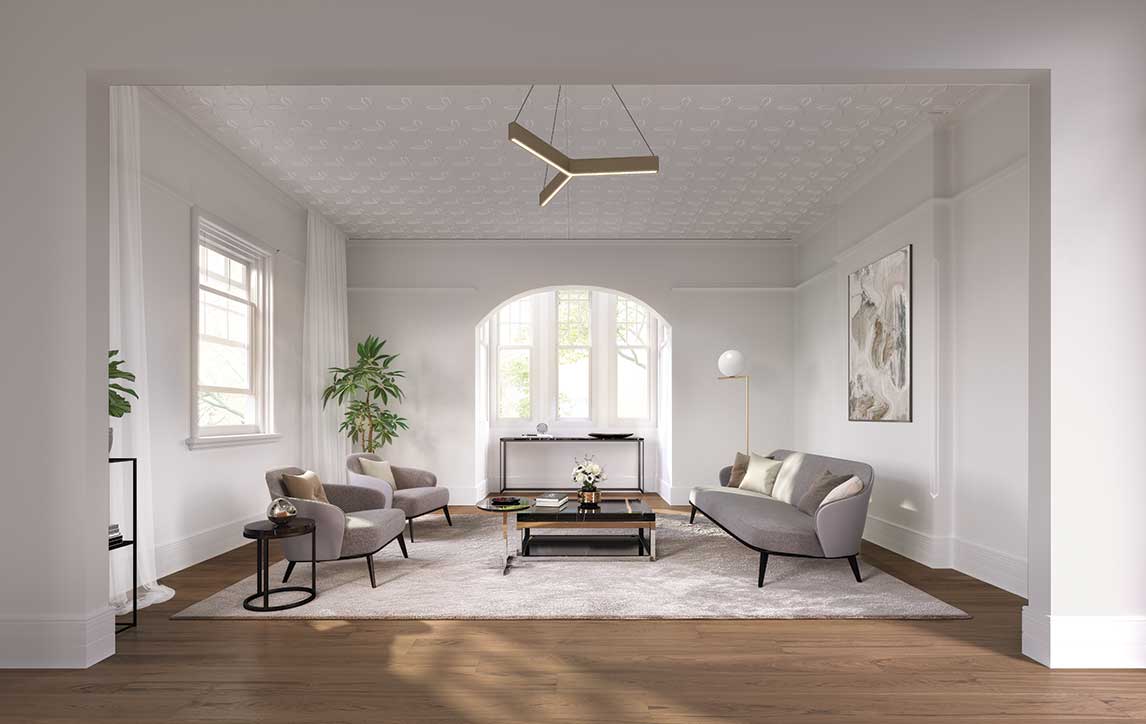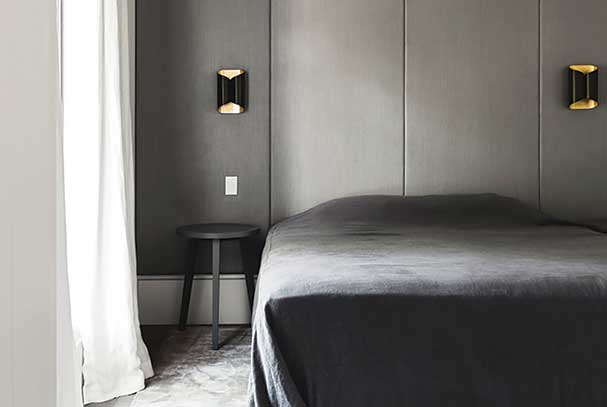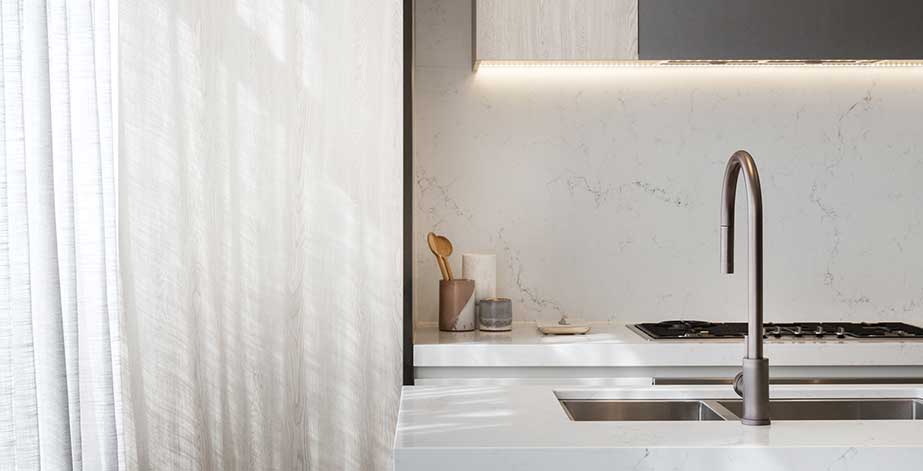 Nature's best
The forms that define your space are also instrumental in creating a calm haven. That includes everything from the shape of the room itself, its furnishings and objects, and patterns visible on walls, fabrics and artworks.
"Clean lines are an important starting point," says Caitlin. "First remove the clutter, to give the space simplicity. The most calming patterns are associated with nature, so look at curved, organic shapes and patterns that impart a sense of tranquility and sanctuary."
Just as choosing the right colour and form can increase the sense of calm, the wrong choice can have the reverse effect.
"As a general rule, avoid high contrast patterns, especially lots of them. Over use of high contrast patterns creates a visual competition and a confused environment leaving you feeling dazed."
Colour therapy
"Colour impacts on your emotional, psychological and physical state and is known to affect your body's mood and well-being," says Caitlin.
Specialist colour consultant Jacquelene Symond agrees.
"Breathing and even pulse frequencies can be affected by colour, as can blood pressure and muscle tension," says Jacquelene. "Too much can lead to overstimulation. This might be highly saturated colours which can overwhelm, especially when combined with other sensory stimuli."
When it comes to calming colours, neutral tones and those drawn from the blue and green spectrum with links to nature, such as blue sky and water, green foliage and vegetation, have been associated with positive emotions such as peace and openness.
"Soft muted colours and dusty shades of other colours can be soothing, too," says Caitlin. "The colour orange is associated with change and energy, but within an interior space it is best used as an accent because too much can leave people feeling overwhelmed."
Low light
Another key building block to create your calm space is lighting.
"The most calming type of lighting is soft, concealed and natural," says Caitlin. "But having the option to adjust and control the lighting is important, so you can alter it to suit the time of day and the current use of the space."
Harsh lighting with too much glare is distracting and uncomfortable, while "blue" and fluorescent lighting is often associated with agitation.
Jacquelene says old-style, iridescent lights were good for calming and suggests steering clear of cool white and opting for warm white instead.
"If the occasion permits candlelight is the perfect calming light. Some candles even enable you to incorporate your most calming essential oils. Most people know that lavender is great for calming, or for something a little different try sandalwood, which can have a calming, harmonising effect."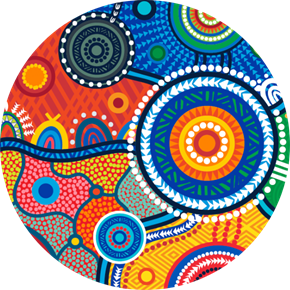 Mirvac acknowledges Aboriginal and Torres Strait Islander peoples as the Traditional Owners of the lands and waters of Australia, and we offer our respect to their Elders past and present.
Artwork: 'Reimagining Country', created by Riki Salam (Mualgal, Kaurareg, Kuku Yalanji) of We are 27 Creative.