Kitchen Special - Art vs Science
The kitchen is, without doubt, the hardest working room in the home. Designing the perfect kitchen takes skill and scientific accuracy.
The kitchen is, without doubt, the hardest working room in the home. Designing the perfect kitchen takes skill and scientific accuracy. It is also an art, requiring an eye for aesthetic beauty. Merging these two disciplines is not always easy, and yet Mirvac Design consistently produces kitchens customers love.
We investigate how. It's a cliché but the heart of the home, the kitchen, the place where most people spend the majority of their time, needs to look great, but also stand up to the chaos of life.
There is no point installing bespoke, hand painted floor tiles if the pooch's food bowl is a constant source of spillage. Add to this the complication that kitchens are expensive. Anyone who has built or renovated a home knows that a large proportion of the budget needs to be allocated to this key area.
For these reasons, detail-oriented planning is critical. The right design will grow with your family and save you from having to update when life inevitably changes.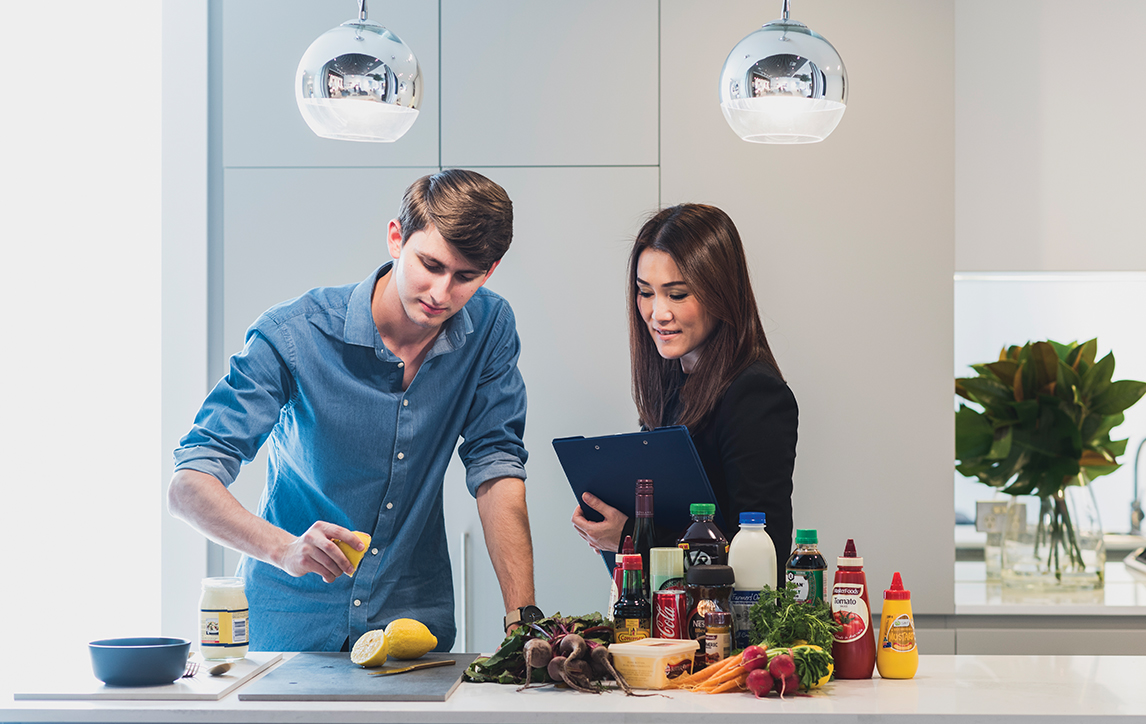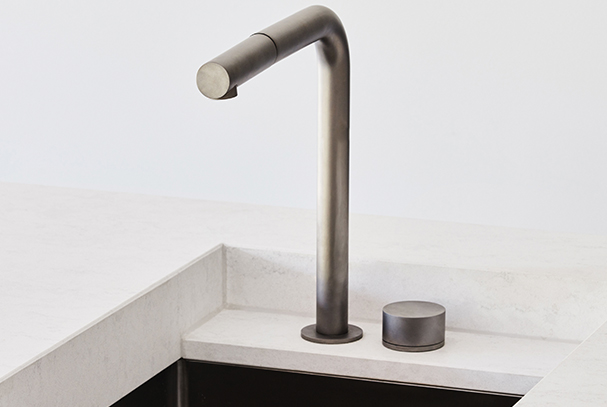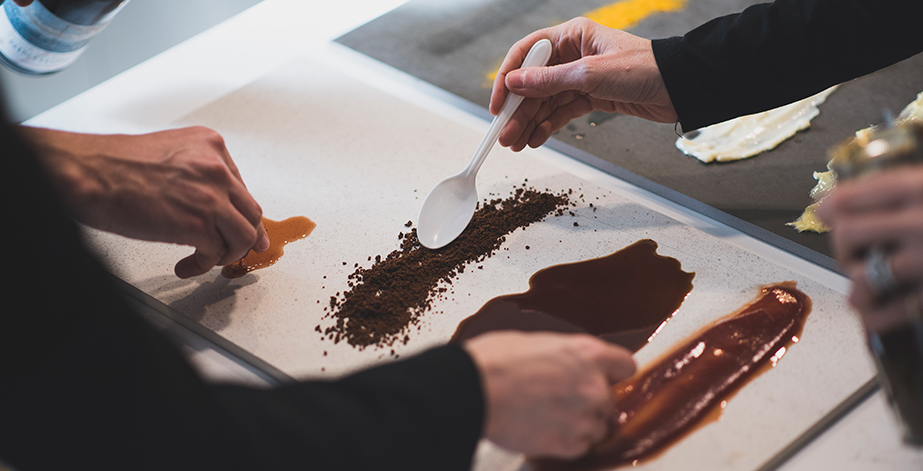 For these reasons, detail-oriented planning is critical. The right design will grow with your family and save you from having to update when life inevitably changes.
Mirvac General Manager of Design, Marketing & Sales, Diana Sarcasmo, says floorplan, finishes and flooring are all key considerations when designing a kitchen. "For Mirvac, our customers are central to the design process. Obviously the look of the kitchen is important, but so too is the longevity and functionality. It must be stylish and it must work. "Our in-house designers ensure our interiors look contemporary, but will also stand the test of time."
"Neutral palettes are classic and allow our customers flexibility. We ensure our kitchens have ageless appeal. On-trend colours can be layered through artworks, soft furnishings and other personal objects to create a more bespoke kitchen interior." "That's why we often have areas of our kitchens where the space can be personalized, such as display shelving, where owners can add pops of bright colour. These can be easily updated or changed to suit a different mood."
Kitchen Fundamentals
The Finishes
A neutral palette is imperative, colours and finishes that stand the test of time are a hallmark of Mirvac kitchens. The clever use of neutral textures, overlayed, creates interest, while at the same time lending themselves to accents of personality through art and accessories.
The Flooring
Above all else floors should be hard wearing, stain resistant and non-slip. This is not an area for porous stone.
The Flow
No matter how nice you make the rest of the house, the kitchen will always be a hub. It needs to be multipurpose; accommodate both numerous people while at the same time be functional for a sole chef.
The Features
Hardwearing surfaces, an abundance of storage and excellent lighting are all standard features of a Mirvac kitchen.
Tapware is the new Silverware
According to renowned demographer Bernard Salt, today's households display tapware the way bygone eras displayed silverware. "At the turn of the 19th century Australian households had a 'good room' where they displayed the family silverware. Times have changed. Open plan living is de rigueur and the kitchen (often the heart of the home) is where people display their success." Mirvac Design Senior Associate, Victor Wong, agrees. "Interior designers the world over are placing significant emphasis on tapware. The choice is huge. At Mirvac we incorporate a range of options catering to all tastes and budgets."
Appliance Top Tip
This year we ran the inaugural Mirvac Appliance Survey. We found 90% of our customers wanted a 90cm wide oven. A simple way to pick the right size oven for your needs is to take your favourite roasting tray into the store and see what size oven best suits your cooking needs.
Surface appeal
Benchtops, walls and floors are the functional and aesthetic pillars of any space. They must look good, but they must also be the hardest working materials in a home. We talk to the experts at Mirvac Design about why rigorous testing is key to creating homes people love.
Tomato sauce, ajax and lemon are not an interior designer's usual tools of trade. Yet surprisingly they play a critical role in the design of Mirvac kitchens.
Before any material is specified for a Mirvac apartment or house, it undergoes extensive testing in the Mirvac Design lab. From shoe polish to soap, a vast range of common household products are applied to each surface. They are then removed at various time intervals: examined over extended periods. Surfaces that can not be completely cleaned at each interval are then deemed unsuitable for use.
Mirvac Design Senior Associate Victor Wong says, as well as looking great, a kitchen needs to work, be easy to clean, provide enjoyment and be able to cope with the rigours of life.
"At Mirvac we are well versed in the latest international and local design trends. We are constantly searching for and being acquainted with new products entering the market" says Victor. "And while it is important to be aware of design trends, I believe our real skill and, what sets Mirvac apart, is that we translate these trends for real life." "Mirvac customers fall in love with the design and the schemes we create for each Mirvac project, but what is critical is that after 10 years or more they still love their kitchen, because it has stood the test of time."
"At Mirvac we strive to make our kitchens suitable for life. We want people to be able to enjoy a dinner party without having to worry about a spilled glass of red wine on the kitchen bench," he says. "Life is messy and we truly understand that. Kids will bounce balls in the house, use crayons everywhere, friends will walk red dirt through the house.
We ensure that our kitchens will stand up to theses everyday challenges." In addition to an innate understanding of "real life" Mirvac design must also be aware of international and national design trends.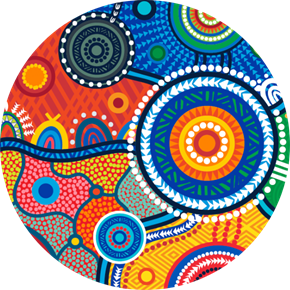 Mirvac acknowledges Aboriginal and Torres Strait Islander peoples as the Traditional Owners of the lands and waters of Australia, and we offer our respect to their Elders past and present.
Artwork: 'Reimagining Country', created by Riki Salam (Mualgal, Kaurareg, Kuku Yalanji) of We are 27 Creative.