Smart Park: The Future of Outdoor Entertainment
Future-focussed design is being used to bring people together at a state of the art park in Mirvac's newest West Australian community.
Future-focussed design is being used to bring people together at a state-of-the-art park in Mirvac's newest West Australian community.
Solar-powered, WiFi park benches have been integrated into the Iluma Private Estate at Bennett Springs, to get residents outdoors and connect – not just with their devices, but with each other.
In a rapidly changing world, integrating unique features that add on-going value to local residents are top of mind for Mirvac when creating communities. The 'smart bench' (manufactured by Steora) is a solar-powered bench equipped with WiFi access, wireless device chargers and two smart USB connectors. This new technology is the latest feature to appear at Pegusus Park (opening in January 2018) at Iluma Private Estate, a new community with more than 600 homesites, located 17km from the Perth CBD and 2km from the Swan Valley wine region in Western Australia.
Installation of the 'smart bench' at Iluma Private Estate will be the first instance anywhere in the world where the Steora charging and WiFi technology has been integrated into the design of a residential community, rather than a communal city space. Countries that have previously integrated the technology into their city spaces are Croatia, Czech Republic, Slovakia, Germany, Switzerland, Italy, Belgium, Sweden and New Zealand.
With a focus on bringing the best of the backyard into the public domain, 'Pegasus Park' will blend play, fitness and sports activities for all ages.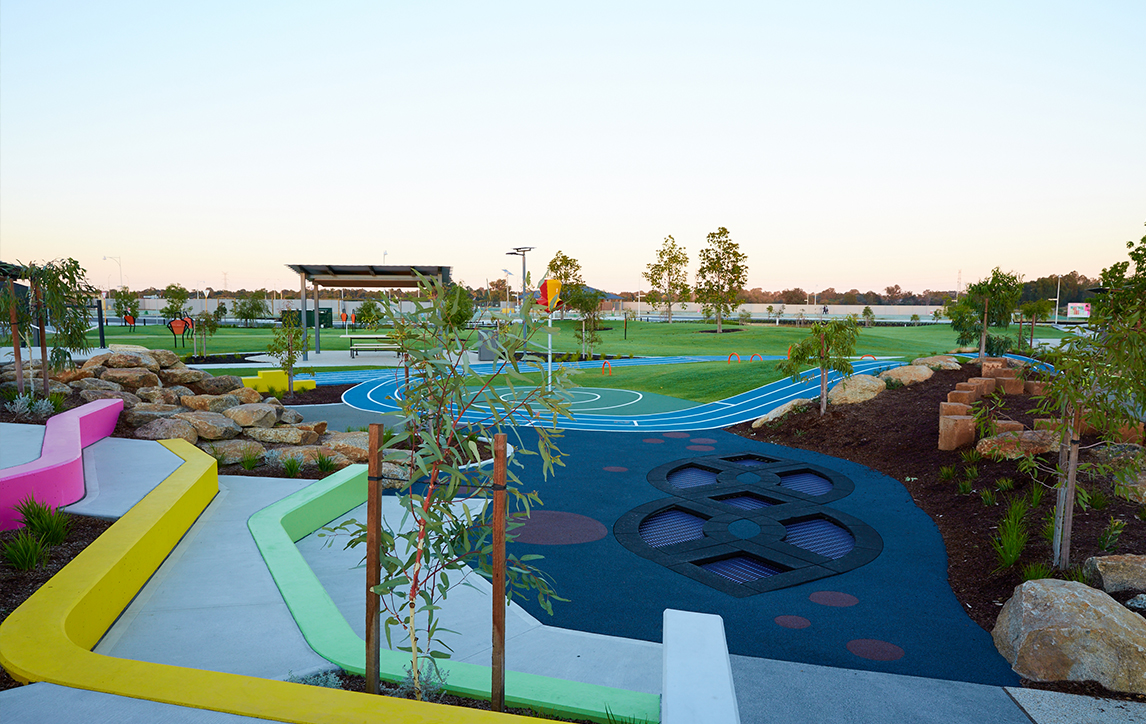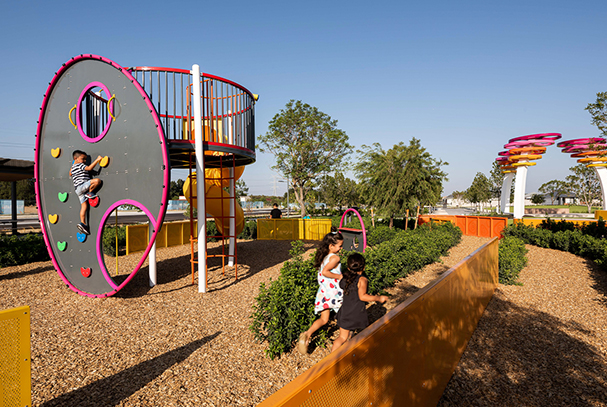 Features of the park include a children's play space with a range of kids' activities inspired by little athletics; and a larger grassed area with plenty of space to kick a ball or swing a bat at the cricket pitch.
Olympics themed activities are plentiful, with an athletics track just over 50 metres in length, an in-ground trampoline and a podium for the young ones to proudly announce their winning achievements.
Mirvac strives to create communities with the right infrastructure and amenity to provide connected, convenient and engaged living for modern urban lifestyles. To deliver this Mirvac, is committed to exploring and identifying innovative ideas and new technology to enhance its communities.
In addition to its WiFi capabilities and charging stations, the smart bench technology is powered by integrated solar charged batteries. The inbuilt control system carefully optimise energy consumption based on environmental conditions and minimise bench downtime, allowing the benches to work autonomously regardless of weather conditions.
The benches aren't the only feature of the park with solar capabilities either – solar lighting is displayed throughout Pegasus Park creating a safe environment for night walking and/or jogging.
"We are constantly reimagining our communities with the goal always to improve the way our customers live. By providing the right range of amenities and social infrastructure, we aim to create a neighbourhood that is an active and engaged community for everyone to enjoy," said Ms Walker. "The inclusion of the smart benches adds to our overall vision – to create an accessible place for locals to regroup, recharge and reconnect."
The inclusion of this future-focused technology stems in part from early discussions with individuals from the Youth Affairs Council of Western Australia, who were integral to the development of the award-winning Esplanade Youth Plaza in Fremantle, Western Australia.
General Manager, Residential Development WA, Paige Walker said the insights taken from these conversations about what youths are seeking from community spaces laid the groundwork for the creation of Iluma's 'Pegasus Park', and the inclusion of the smart benches.
"Representatives from both organisations shared their own experiences about how youths are seeking places to stay and play that have WiFi. Studies show that most teenagers have their own mobile devices but not all have phones with internet access, so anywhere that has wireless connectivity is a huge benefit for them."
"We also know from these insights that young people love to sit anywhere except on a seat, so our landscape architect has specifically designed these benches into the informal seating within the walls that surround the play space. Not to mention including a range of fitness nodes for all levels to keep them entertained."
"In addition to the benefits for youth, we also sought feedback from parents. One comment that came up time and time again was the desire for connectivity because of the increase in working from home while looking after their children. We believe the park benefits both the parents and the children with its range of activities to keep everyone entertained."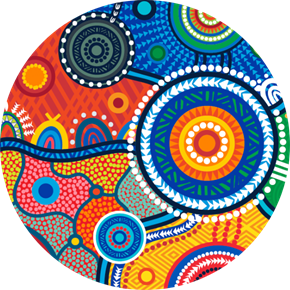 Mirvac acknowledges Aboriginal and Torres Strait Islander peoples as the Traditional Owners of the lands and waters of Australia, and we offer our respect to their Elders past and present.
Artwork: 'Reimagining Country', created by Riki Salam (Mualgal, Kaurareg, Kuku Yalanji) of We are 27 Creative.