Social Sustainability - Knowing your Neighbours
What makes Green Square so special? On the edge of Sydney, it's close to restaurants and cafes, transport and green space.
Social sustainability is about creating communities that are equitable, diverse and connected. By designing developments where residents feel a sense of belonging, Mirvac is determined to be a force for good.
People who live and work in Sydney's Green Square, on the city's edge, tend to say they're happy with their location: after all, it's close to restaurants and cafes, transport and green space. But when researchers asked them about their social interactions in the 2017 Green Square Community Survey, they told a different story. Almost 70 per cent of residents and workers said they wished they had more interaction with others in the area.
Loneliness: The Social Solution
The circulation through a room or a home is influenced by the positioning of your doors. "From your entryway through the living areas to the bedrooms, doors determine how you move," explains Mirvac Senior Design Associate Anita Tyler. "The aim is efficiency and easy flow."
Engineering socially sustainable environments is about the impact – both positive and negative – that businesses and projects have on people. That impact can be everything from uplifting to devastating.
Six out of 10 Australians "often feel lonely", and 82 per cent think loneliness in society is increasing, according to a 2016 Lifeline survey. And with social isolation linked to a higher risk of premature death, it's clear that enabling social connectedness is something that developers must get right if they want to be socially sustainable, says Sarah Clarke, Mirvac's group general manager of sustainability.
Consultation counts when it comes to sustainability
While some needs and fears are universal, others are site-specific, and to achieve social sustainability, dialogue is essential, says Clarke.
"There's no way to assure yourself as a developer that you are meeting your social sustainability obligations unless you are in very close contact with local people and are very good at listening to them," she says.
Mirvac learns about locals' and customers' wants and needs through an engagement process that also involves governments and NGOs. "It's a process of listening and engaging and building together.
"Everyone wins when there's a genuine and respectful consultation process, and we end up confident that what we are designing will meet a broad range of local needs, and not just be a bricks-and-mortar solution."
Sustainable details: Established trees were selected for the internal courtyard or "green heart" of The Finery. The abundance of green space with break-out seating fosters ad-hoc interaction between residents.
The bigger picture
Social sustainability is just one strand of Mirvac's broader sustainability strategy, This Changes Everything, which was adopted in 2014 and updated this year.
As well as targeting environmental outcomes, the strategy aims for social sustainability through policies such as tripling community investment by 2022 and developing a tool that measures social return on investment, so the company can see exactly what impact it is having on the communities it creates.
"We want to effect as much positive change as we can with the way that we go about our business every day," Clarke says.
"Property developers have a direct impact on whether people in a development are connected to each other," Clarke says. "We want to make sure that as cities grow, the individuals in those cities don't grow apart."
The desire for social connection – a basic human need – is understandably high on property hunters' wish lists, she adds. "Property is never just about bricks and mortar," she says. "We want to love where we live, we want it to feel safe, we want walkability, green spaces and we want to feel connected to our neighbours."
When Mirvac designers were planning The Finery, a collection of 223 apartments and terrace houses in six buildings within the Green Square urban renewal area, people's social needs were a priority.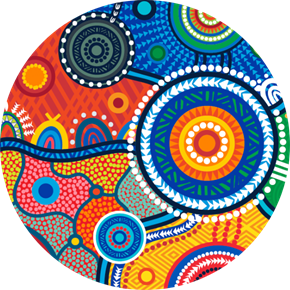 Mirvac acknowledges Aboriginal and Torres Strait Islander peoples as the Traditional Owners of the lands and waters of Australia, and we offer our respect to their Elders past and present.
Artwork: 'Reimagining Country', created by Riki Salam (Mualgal, Kaurareg, Kuku Yalanji) of We are 27 Creative.