Stylish Living With Children
How to live a stylish lifestyle with children. See our top tips for storage in the home and organising kids' bedrooms.
Today's great creative storage solutions means you can have a beautiful home and still ensure it works for a vibrant family.

Let's face it – most kids have a lot of stuff. Which means every home where children live needs to have fantastic options for organising their toys, clothes, shoes, dress-ups – everything kids need to be kids.

Jen Bishop blogs at The Interiors Addict, the one-stop-shop for everything you ever needed to know about the latest in home décor. She is the expert when it comes to finding great storage solutions for active families.

"It's a balancing act finding a solution that keeps everything looking neat and organised, while still having an enjoyable and real family home that works for everyone. But it can be done," says Bishop.

"As the saying goes, a place for everything and everything in its place. It really helps if you have a home for everything. It's also important to teach your children to put away their own things. In an ideal world, we'd all have a play room or toy room where we could keep all of that kids' stuff and close the door on it. But it's not a luxury afforded to everyone," she adds.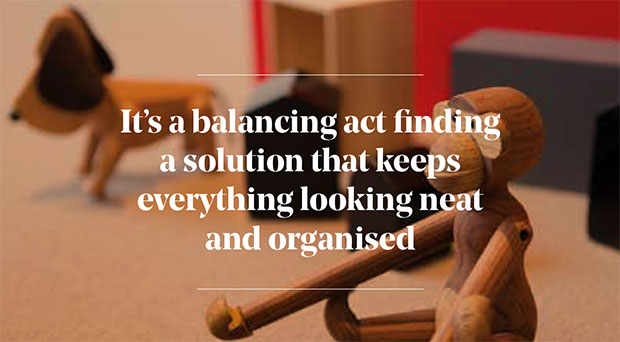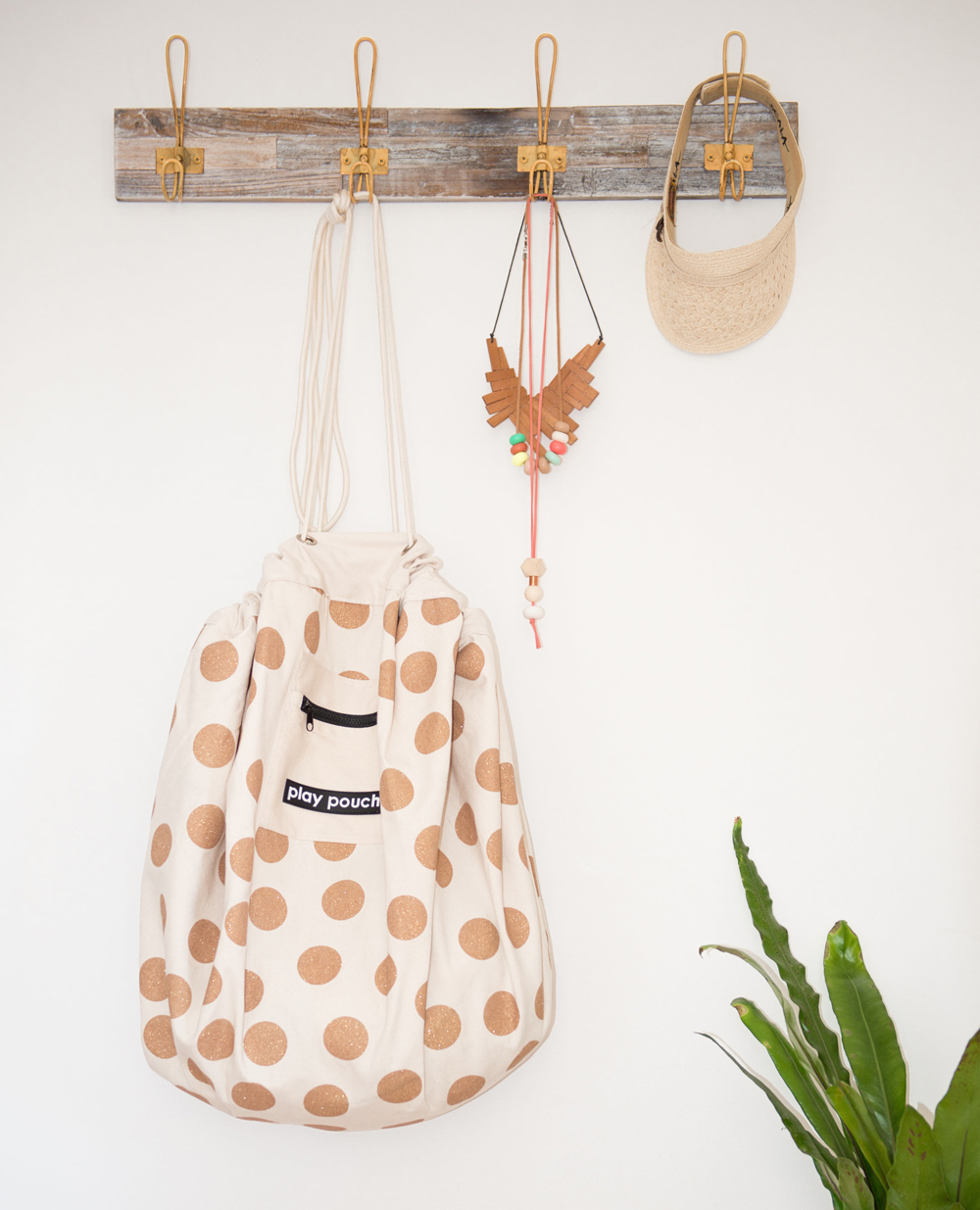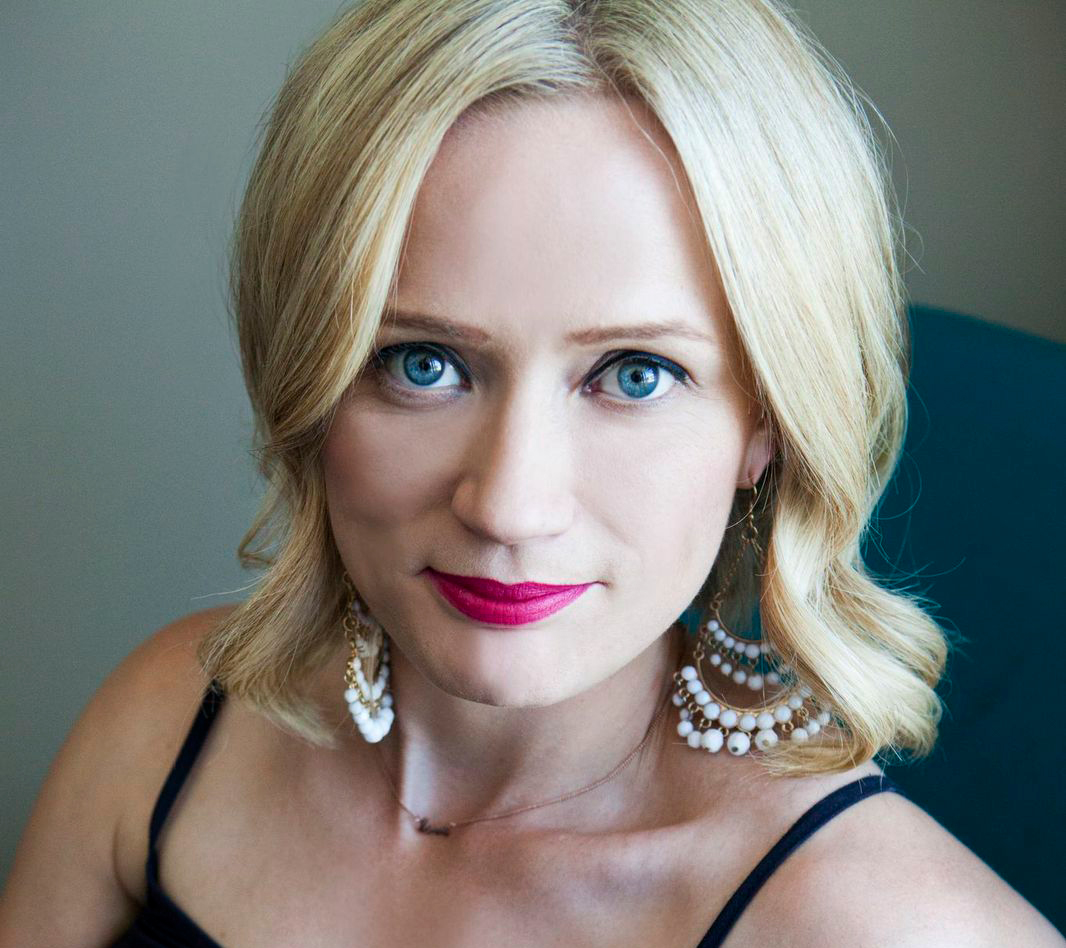 Top storage ideas for kids' things
Bishop says there are plenty of different storage solutions to suit every space and budget.

"I have baskets absolutely everywhere. Belly baskets are on trend right now. They are perfect for toys, little people's shoes, laundry and whatever else you like."

She says it's also worth re-thinking how existing storage solutions like built-in wardrobes and shelving could be better used to accommodate kids' belongings.

It can also be an idea to invest in additional storage space like window seats with storage underneath.

"Don't forget the good old fashioned toy box. I have a huge navy velvet upholstered one from Incy Interiors in my son's room. It's also somewhere to sit and read stories."

The Play Pouch is a great option for things like Lego™. Says Bishop: "Simply scoop it all up and hang it on the back of the door at the end of the day."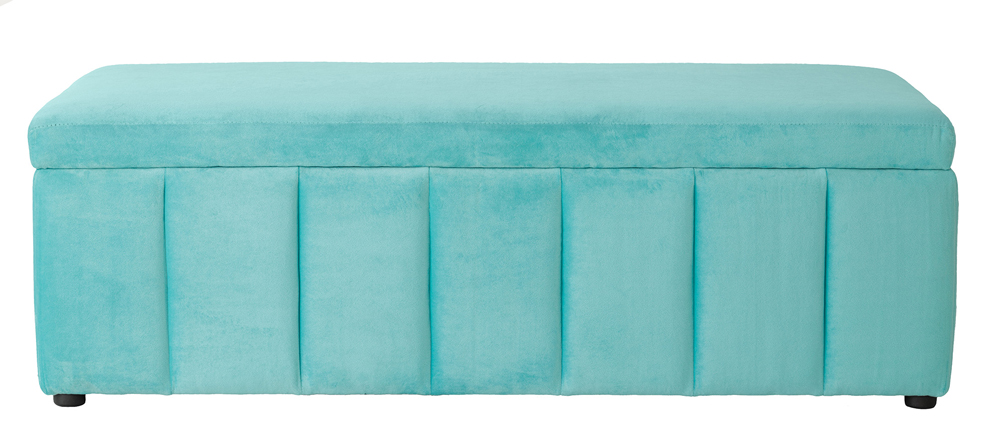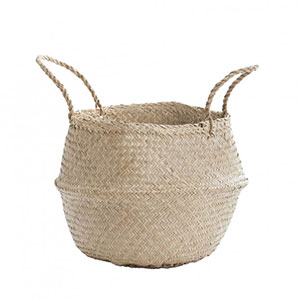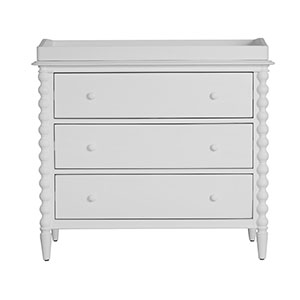 Interiors' trends
When it comes to trends for kids' spaces, Bishop says monochrome interiors are still popular.

"They're easy to pull together if you're not very confident with colour palettes and of course, they're unisex," she says.

Nurseries with a vintage feel and incorporating heirloom pieces are also in vogue. "You can give well-loved or second-hand pieces a new lease of life with paint and create something really special. For instance, you may want to use furniture from your childhood in your baby's room."

Other fashionable colours include muted, muddy pastels – not as sickly sweet as true pastels but still soft and calming. Above all, Bishop says having children should not mean putting away all your nice things.

"But maybe get creative about keeping them up higher and out of harm's way. You can't have a beautifully styled coffee table when you have a toddler, but you can get creative with your shelves and have art on the wall."

"There are also great lounges with removable covers – and baby wipes are the best all-purpose stain remover I know."

Safety, of course, is a priority. "You may have to put away your glass-topped coffee table or easy-to-pull-over lamp for a couple of years, but it's not forever," advises Bishop.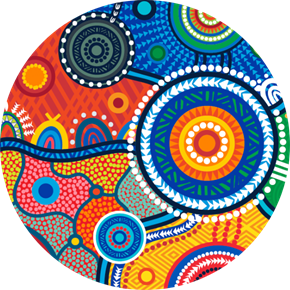 Mirvac acknowledges Aboriginal and Torres Strait Islander peoples as the Traditional Owners of the lands and waters of Australia, and we offer our respect to their Elders past and present.
Artwork: 'Reimagining Country', created by Riki Salam (Mualgal, Kaurareg, Kuku Yalanji) of We are 27 Creative.