Bathroom Bliss is in the Detail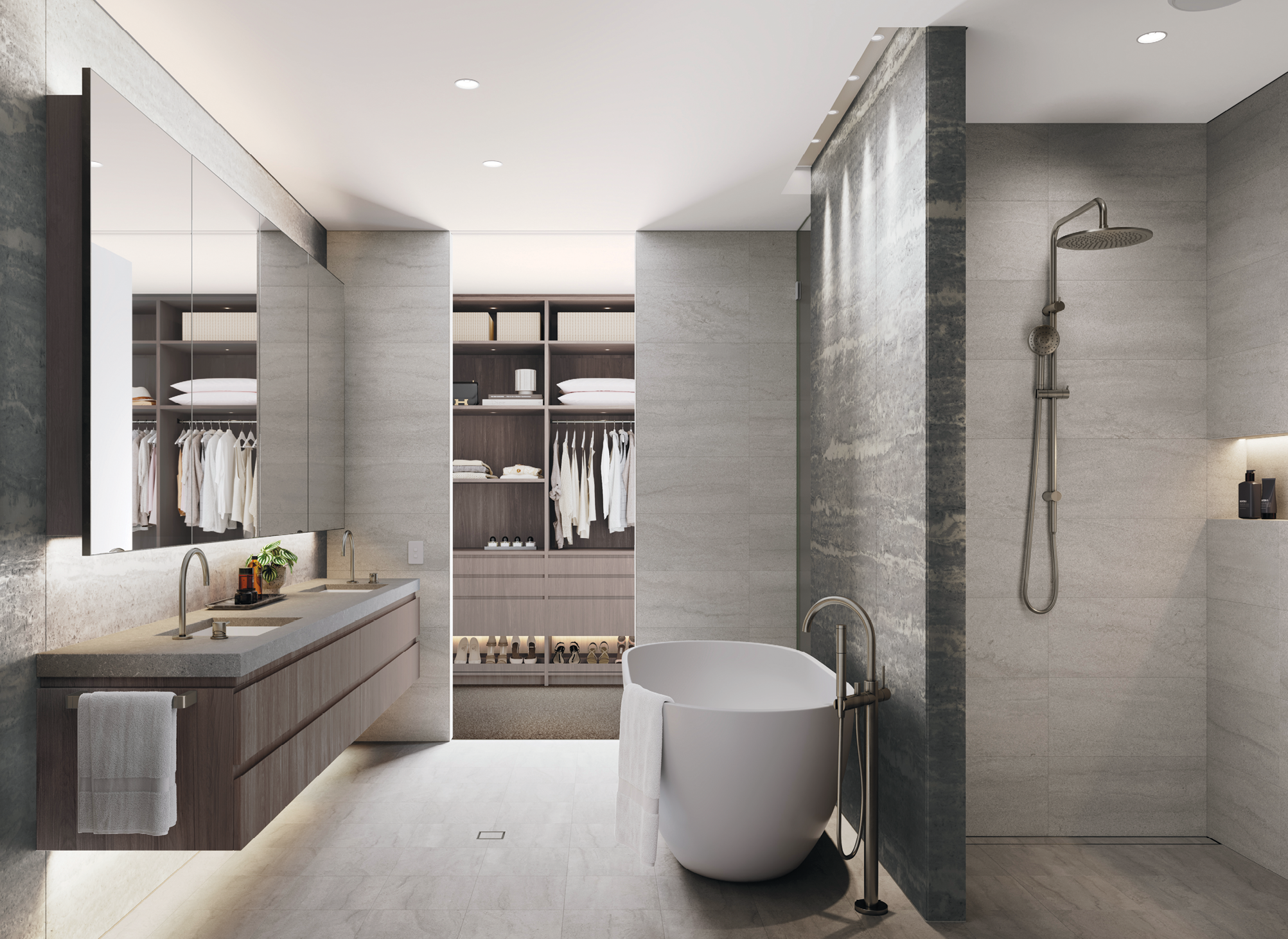 Isle Waterfront Newstead
The pamper potential of bathrooms is taken to new heights of luxury in their evolution from functional to fabulous.
Few rooms in the house are expected to perform as many tasks as the bathroom.
Part hygiene station, part day spa, bathrooms have been elevated to the status of wellness centre, a place where we seek sanctuary and relief from the stresses of everyday life. We can look back with affection to the deco era of bathrooms, their unabashed use of colour in sanitaryware and tiles, but they have been far eclipsed in the modern era by hotel style luxe.
Mirvac Design Senior Interior Designer Lisa James has been witness to the many changes in bathroom design since joining Mirvac Design in the 90s. "At the end of the 90s, bathrooms and ensuites were starting to be considered as important spaces, almost as important as kitchens," said Ms James. "When people are considering buying new or off the plan, it's the kitchens and bathrooms that they zone in on, where they get a sense of quality and personality of the space."
"When people are considering buying new or off the plan, it's the kitchens and bathrooms that they zone in on, where they get a sense of quality and personality of the space."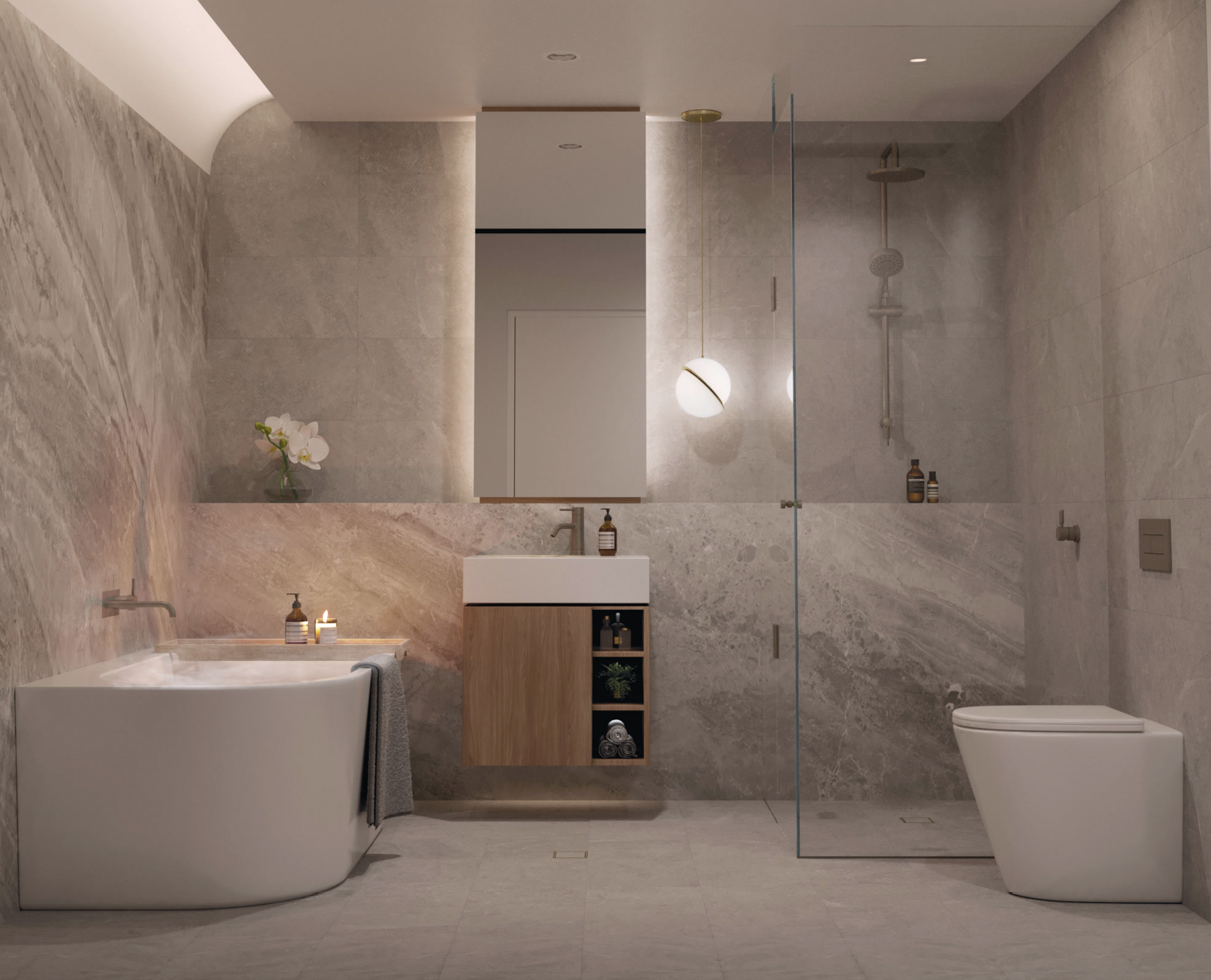 Portman on the Park, Green Square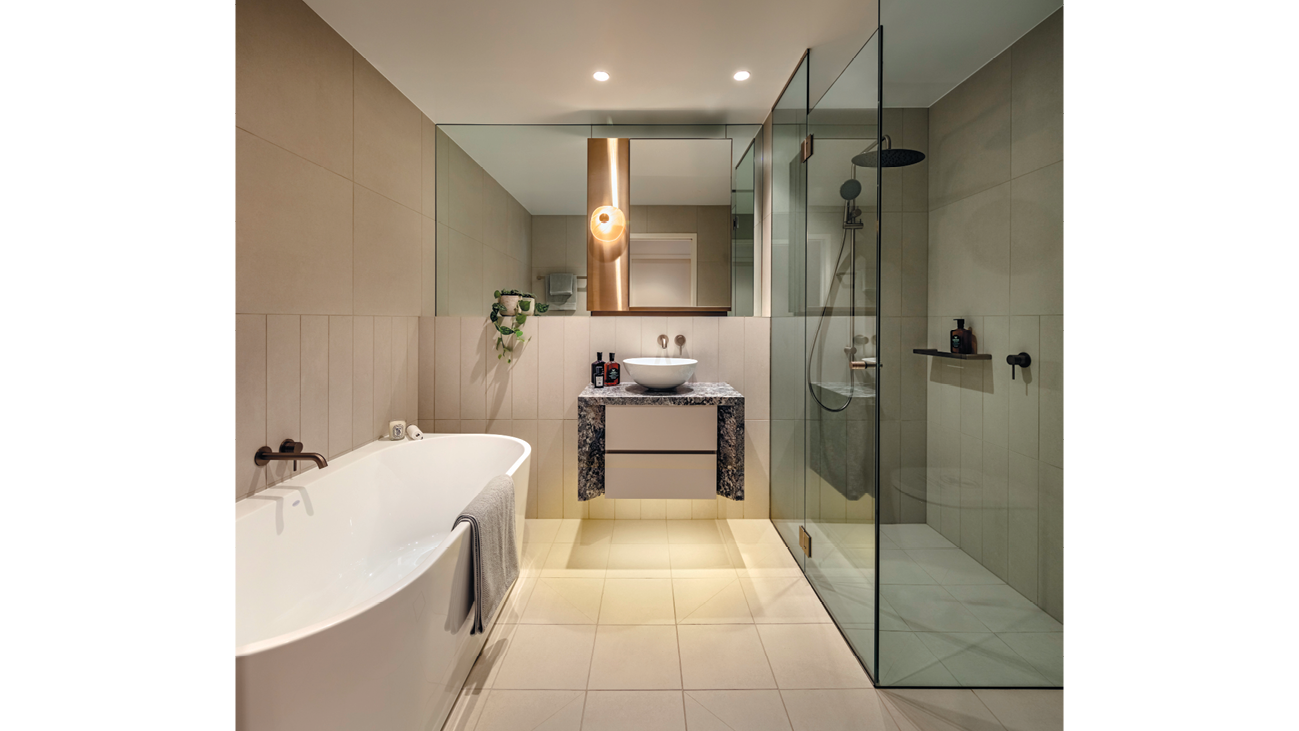 Perhaps the move from functional to fabulous was influenced by increased international travel and exposure to luxury hotels where bathrooms are an integral part of the pampering experience. If you could extend the holiday feeling into life at home, why not?
Mirvac Design was well attuned to the shift in attitudes and lifestyles and at the Promontory in Pyrmont, whose apartments sold out by invitation only in a single day, bathrooms signalled a new direction in luxe.
"On this project we began to reduce the framing around shower screens and simplify the detailing around vanities," said Ms James. "We also increased storage behind mirror fronted cabinets, a feature that continues to this day."
The Promontory set a new benchmark for clean lined minimalist luxury with its underslung bathtubs surrounded by marble and double basins in ensuites, an approach that continued throughout the next decade.
"Ikon at Potts Point and Latitude at Milsons Point in Sydney, continued to simplify form and integrate function, featuring natural stone vanity plinths, recessed joinery, underslung baths in stone plinths and low voltage lighting," said Ms James.
"The palettes were classic and contemporary with stone and gloss polyurethane. In some projects we even had metallic polyurethane, almost like an automotive finish." Classic and contemporary continued to be the hallmark for many years though there have been notable deviations in projects such as Marrick & Co in the inner-west Sydney suburb of Marrickville, whose character and market dictated a different approach.
"Marrick & Co had a more industrial vibe and we married that with black tapware and black framing around shower screens," said Ms James.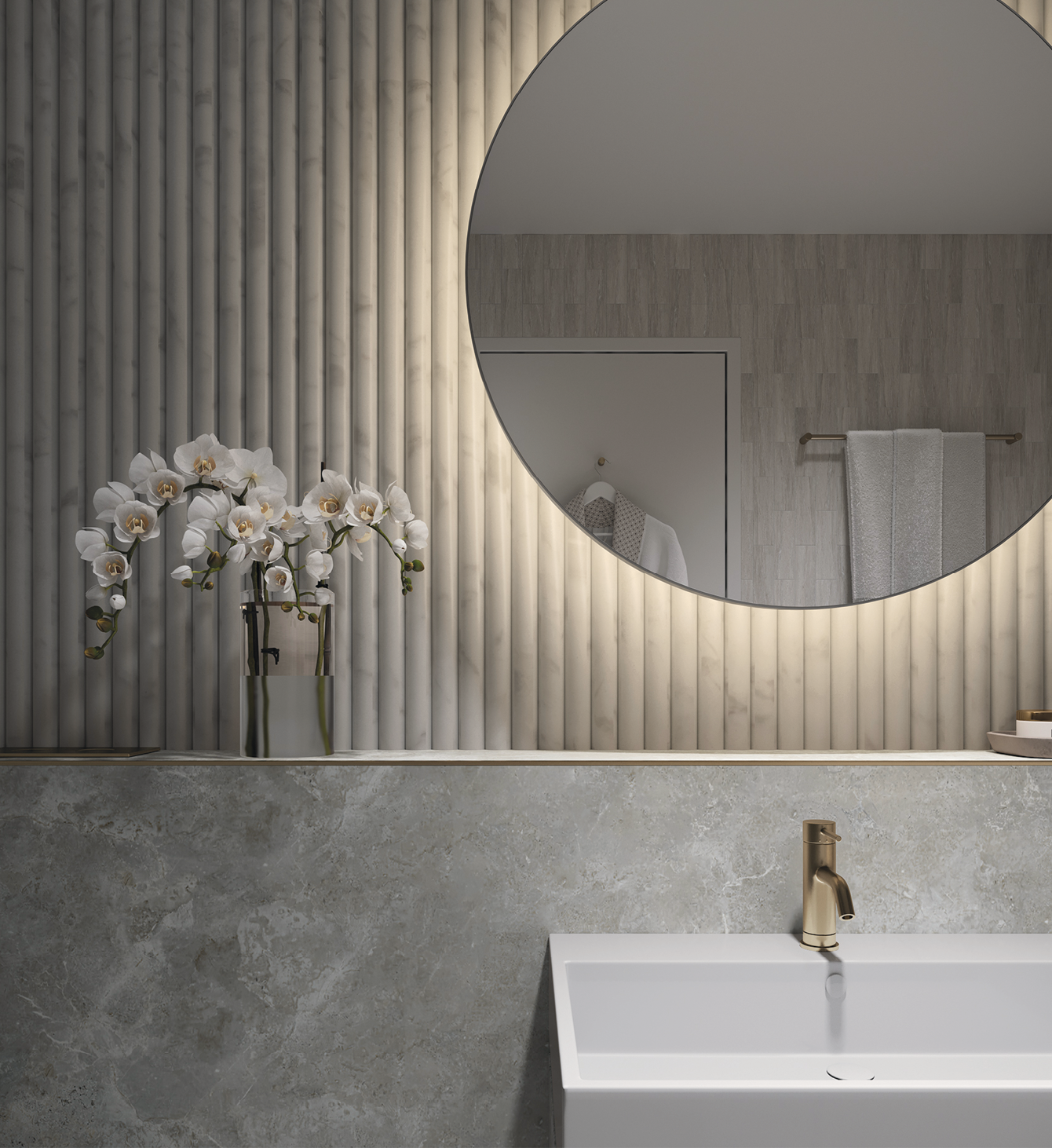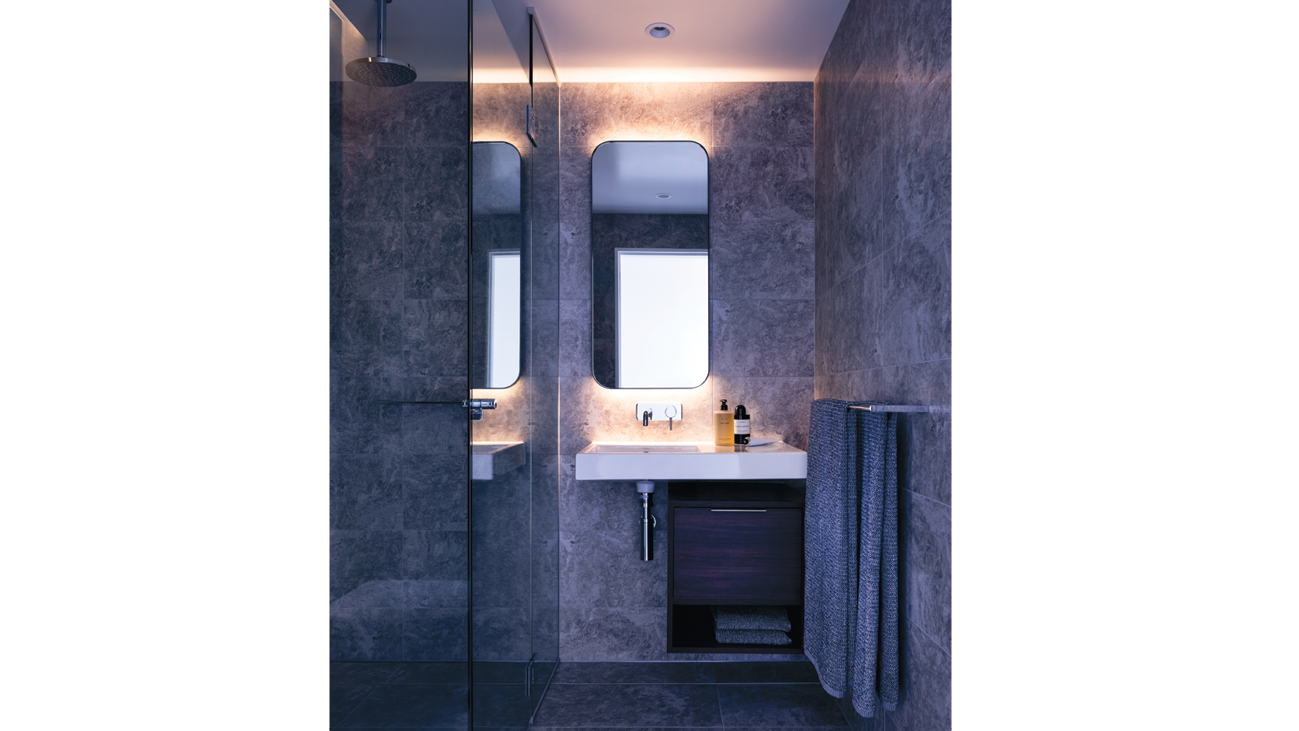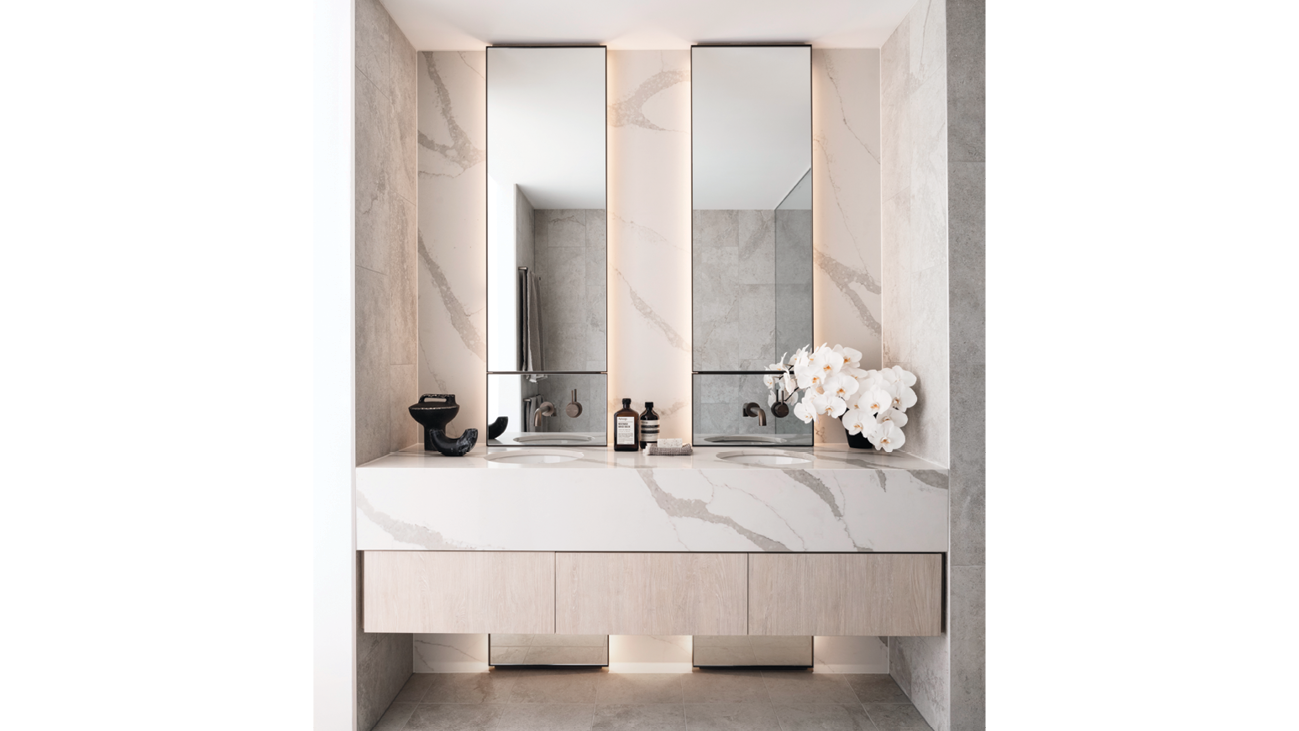 "In some of the buildings at Harold Park in inner-Sydney we offered black tapware or brushed platinum. This accented metallic feature element continued through our most recent Green Square projects, Portman on the Park, Portman House and The Frederick, which have tapware and bathroom accessory colours like gunmetal and brushed brass. The brushed brass accents of The Frederick's bathrooms are reminiscent of high end hotels."
A noticeable trend has been the step away from contrasting floor and wall tiles and colours. Instead, the design intent has been to wrap the walls and floor in a single finish, creating a more continuous and enveloping feel.
"We took this idea even further at Portman on the Park by gently curving the ceiling back down over the bath, concealing soft indirect lighting and providing an enveloping, spa like feel to the ensuite."
"This indirect, soft lighting and the move to more natural looking finishes emulates the natural environment, where people feel most comfortable. In the future our projects will take this biophilic approach even further."
Technology has revolutionised the way we live and work and has also made a steady march into the bathroom, where there is opportunity to gather data that can be used to promote personal health and wellbeing.
The challenge lies in ensuring the cutting edge technology of today and tomorrow remains unobtrusive, seamlessly integrated without intruding into the peace of our bathroom havens.
"Bathrooms need to be functional spaces but they should also offer a sense of sanctuary. By incorporating soft indirect lighting, sustainable products, seamless integration of technology and earthy tonal palettes our future bathrooms will be an extension of our living spaces, a personal retreat for relaxation…and easy to clean."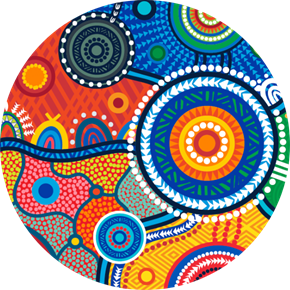 Mirvac acknowledges Aboriginal and Torres Strait Islander peoples as the Traditional Owners of the lands and waters of Australia, and we offer our respect to their Elders past and present.
Artwork: 'Reimagining Country', created by Riki Salam (Mualgal, Kaurareg, Kuku Yalanji) of We are 27 Creative.