How Smart Precinct is harnessing technology
"Striking a balance between the human experience and the rise of technology is at the heart of future development," says Mirvac's Paul Edwards as the company looks to the future of smart precincts.
Mirvac has launched a new discussion paper, The Future of the Smart Precinct, which examines the "physical-digital mix" and to the preserve the "human experience" despite the influx of new technology.
"As the testbeds for urban innovation and workplace trends, smart precincts are emerging as the most exciting projects of our time," says Paul Edwards, Mirvac's general manager of workplace experiences.
Changing demographics of urban populations, sustainability and advances in technology such as the increase of AI and robotics are global drivers underpinning the evolution of smart precincts, he says.
"AI and robotics will play an increasingly prominent role in smart precincts, from the garbagebots that will collect the rubbish to the chatbots that will replace humans in many routine office jobs."
But don't think smart precincts are just about technology, Edwards warns.
"A smart precinct is first and foremost about community," he says.
And that means not being blinded by high tech wizardry at the expense of important planning considerations like diversity, fairness, privacy and sustainability.
The report identifies five new concepts appearing in smart precincts around the world:
The new bargain – technology companies, citizens and city planners strike deals to ensure everyone benefits from the flow of data
New space logics – new models of collective organisation emerge, from large corporates sharing office space with start-ups to retirement villages co-locating with childcare centres
The civic supermind – connecting technology and people in a smart precinct to generate a collective intelligence
Creative citizenship – online collaborative platforms allow citizens to co-design their public spaces
Foreground-background – smart precincts combine the buzz of public streets with spaces for quiet reflection.
Edwards says Mirvac is looking at its sites "beyond the homogenous use of space to ensure a fluid integration of work, lifestyle, leisure and even living spaces".
He points to Mirvac's Australian Technology Park in Sydney's Eveleigh as an example of a smart precinct where "community, sustainability and technology are at the core of design."
"We've pushed the boundaries at Australian Technology Park by creating a zero carbon building, adding one megawatt of solar power via panels throughout the precinct and establishing a roof top farm."
Extracting the shared value found in data will also be essential in the smart precincts of the future.
"Community members will want to know what personal data is being collected and how it is being used."
Developers will need to get cracking on new governance models that balance open source data with a robust approach to security.
"We will need a new level of transparency and trust among all community members," Edwards concludes.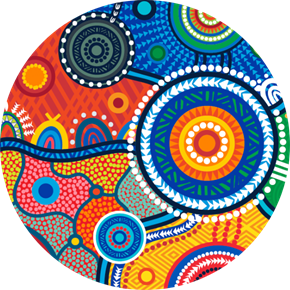 Mirvac acknowledges Aboriginal and Torres Strait Islander peoples as the Traditional Owners of the lands and waters of Australia, and we offer our respect to their Elders past and present.
Artwork: 'Reimagining Country', created by Riki Salam (Mualgal, Kaurareg, Kuku Yalanji) of We are 27 Creative.