Mirvac Hits Net Positive Target Nine Years Early
Mirvac's ambitious plan to become net positive in carbon has been met nine years ahead of schedule, the first Australian property company to reach a net positive target.
Mirvac's ambitious plan to become net positive in carbon has been met nine years ahead of schedule, the first Australian property company to reach a net positive target.
Mirvac CEO & Managing Director, Susan Lloyd-Hurwitz, said energy efficiency and switching to 100 per cent renewable electricity had helped fast-track the emissions reduction timeline which was originally set for 2030.
"Today, Mirvac is proud to announce that as of the first quarter of this financial year (1 July 2021), we have become net positive for Scope 1 and 2 emissions within our operational control – which means we now eliminate more carbon than we emit," said Ms Lloyd-Hurwitz.
At Mirvac, one of our core values is to be genuine and do the right thing. Reducing, and ultimately, eliminating our carbon emissions, is the right thing to do for the planet and our business.
"Reaching this milestone couldn't have come at a better time, with an increasing urgency for businesses to decarbonise to protect our planet and communities from the worst impacts of climate change.
"Eliminating our carbon emissions is just one of the ways we can limit our impact on the planet, but it's of great significance for a development company like ours, which has the capacity to do things differently.
We have to step-up, lead our industry and move at pace if we're going to get the momentum needed to make a difference.
it's not a race between purpose and profit; being a force for good doesn't need to come at the expense of commercial sustainability. By transitioning our portfolio sooner rather than later, we'll benefit from reduced reliance on energy, and increased energy price certainty, as well as reduced costs and increased property valuations to create greater value for our stakeholders. And with low carbon building policy reforms on the horizon, we'll stay ahead of the curve when it comes to compliance.
"We've been able to meet our net positive target early by maximising energy efficiency, transitioning away from fossil fuels by building all-electric, and investing in a small amount of high-quality, community focussed, nature-based carbon offsets."
The offset purchase will see Mirvac partnering with Greenfleet on a restoration and reconciliation project in Noosa, Queensland, working with the local Indigenous community on biodiversity.
The offsets are consistent with the National Greenhouse and Energy Reporting Act and Mirvac also applied its own criteria to assess the social and environmental integrity of the offset purchase.
Mirvac's carbon elimination plan, launched in 2019, focussed on four areas:
1. Maximising Energy Efficiency
We have maximised the energy efficiency of our portfolio by monitoring performance, conducting night audits, and optimising asset performance. This initial focus on energy efficiency reduced our carbon intensity by 20% from FY13 to FY18.
2. Procure Renewable Electricity
Mirvac's Retail, Office and Build-to-Rent portfolios are supplied with 100% renewable electricity and where we have embedded networks, we on-sell renewable electricity to our customers, reducing our scope 3 emissions by around 50,000 tonnes in FY21.
3. All-Electric Buildings
Our new developments such as 80 Ann Street in Brisbane have all electric base building operations and operate on 100% renewable electricity. We are also making good progress on the removal of fossil fuels from our existing assets.
4. Quality Offsets
Investing in a small amount of high-quality offsets, prioritising those where we can affect both social and environmental benefits such as the partnership with Greenfleet.
Mirvac was also the first Australian property group to join RE100, a global initiative through which leading companies from around the world signalled their commitment to transitioning to 100 per cent renewable energy.
The net positive carbon milestone comes on the back of Mirvac's recent engagement with the Australian Climate Leaders Coalition (CLC) to launch the Roadmap to 2030: Shifting to a Low Carbon Future for businesses to successfully transition to be part of a net zero, prosperous Australia.
"Mirvac has long been a leader in sustainability, setting an ambitious target 2014, turning the target into a clear plan in 2019, and now delivering well ahead of schedule in 2021," said Davina Rooney CEO of the Green Building Council of Australia.
"We congratulate them on meeting this bold climate target nine years early and setting an example around what is possible."
About Mirvac
Mirvac is an Australian Securities Exchange (ASX) top 40 company and one of the Australia's most innovative urban property groups. We have been making a positive contribution to the evolution of our cities for almost 50 years, through the residential communities, office precincts, industrial facilities, and shopping centres we create, own and manage. Our purpose, to Reimagine Urban Life, inspires us to create solutions that enable our customers to live more connected and sustainable lives, and our This Changes Everything sustainability strategy is a roadmap for how we can continue to be a force for good.
Find out what Mirvac's Executive Team had to say about this achievement: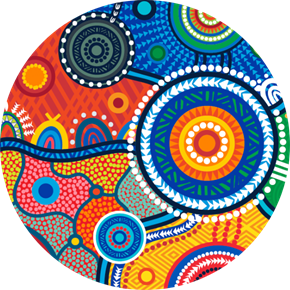 Mirvac acknowledges Aboriginal and Torres Strait Islander peoples as the Traditional Owners of the lands and waters of Australia, and we offer our respect to their Elders past and present.
Artwork: 'Reimagining Country', created by Riki Salam (Mualgal, Kaurareg, Kuku Yalanji) of We are 27 Creative.