Mirvac sizes up net positive water target
Having successfully reached its net positive carbon milestone nine years early, leading Australian property company, Mirvac, today released its latest environmental plan – Planet Positive Water – which sets out how it will reduce and reuse water, as well as influence consumption behaviour, to achieve a net positive water target well ahead of its initial 2030 target.
The announcement coincides with United Nations World Water Day, which showcases the planet's most precious resource and highlights its value and scarcity.
Planet Positive Water is a core component of Mirvac's environmental framework for the company's sustainability strategy, This Changes Everything. The plan is focused on three areas:
1. Efficiency – improving water efficiency at our assets (where we have operational control), using the recognised National Australian Built Environment Rating System Water ratings.
2. Offsets – using captured and recycled water at our masterplanned communities' projects where drinking water can be replaced (for example, toilet flushing and irrigation) to offset drinking water demand.
3. Influence – leveraging our materials and electricity procurement volumes and choices to influence/achieve water savings.
Mirvac CEO & Managing Director, Susan Lloyd-Hurwitz said, "Our water plan is designed to reduce consumption, reuse what we can, and educate and innovate across our portfolio, from masterplanned communities, to shopping centres, offices, and industrial sites.
"In 2014, in an industry first, Mirvac announced its commitment to be net positive water by 2030. This was, and remains, a leadership position.
"We're one of a few companies in the world to have announced a net positive water target and what we're striving for is by no means easy
"Having recently met our net positive carbon milestone nine years early, we are motivated to also reach our net positive water target well ahead of schedule.
"As well as the environmental benefits of achieving net positive water, there are significant commercial benefits for our investors, customers and tenants. By reducing our reliance on potable water, we can build resilience into our assets and de-risk across the portfolio.
"For example, at Googong, New South Wales, which Mirvac is delivering in partnership with Peet, there will be a new benchmark for environmentally sustainable greenfield communities. The township will feature a dedicated water recycling plant that will be used to help drought-proof Googong, providing recycled water for public green spaces, residential lawns, and gardens. The system, which has been developed by Mirvac and Peet and will be operated, monitored, and maintained by Queanbeyan-Palerang Regional Councils, is expected to reduce potable water consumption within the community by 60 per cent.
Sarah Clarke, Group General Manager, Sustainability at Mirvac added: "Continuing to advocate on the value of water is also essential to our strategy. Through education and collaboration with our employees, industry peers, partners, and customers, we hope to generate conversations that inspire innovation around water conservation.
"As the third of our key environmental plans to be released in our sustainability strategy, it has proven to be very challenging given that low domestic pricing on water has meant less progress with technology and innovation in this area," Sarah said.
"We expect that the strategies we've outlined in the plan will evolve over the next few years as research and development bring improvements to the sector.
"Although it's been a challenge, this commitment is a clear demonstration of Mirvac's unwavering determination to have a positive impact on the planet and to be a force for good."
Planet Positive Water follows the release of Planet Positive: Carbon and Planet Positive: Waste & Materials in 2019 and 2020 respectively and is one of the components of Mirvac's environmental framework for the company's sustainability strategy, This Changes Everything.
Find out more HERE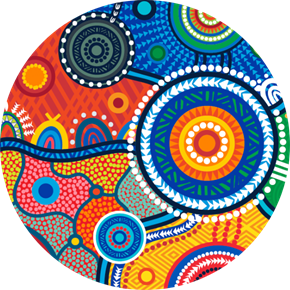 Mirvac acknowledges Aboriginal and Torres Strait Islander peoples as the Traditional Owners of the lands and waters of Australia, and we offer our respect to their Elders past and present.
Artwork: 'Reimagining Country', created by Riki Salam (Mualgal, Kaurareg, Kuku Yalanji) of We are 27 Creative.