Mirvac's Innovative 12-month affordability experiment commences
Mirvac's Affordability Experiment at Iluma in Bennett Springs, in partnership with Synergy, Keystart and TERRACE has begun.
Today, Mirvac's Affordability Experiment in partnership with Synergy, Keystart and TERRACE has begun.
The first of its kind by a major developer in Western Australia, the industry-leading experiment aims to address the challenges of affordable housing, both in terms of the initial purchase price and on-going living costs.
Moving into the affordable and sustainable home, designed and built by Terrace, at Mirvac's Iluma Private Estate in Bennett Springs will be the Purcells – a family of four who were selected following the launch of the Experiment in 2019.
Throughout the 12-month period, the Purcell family will have their utility consumption, spending and saving patterns as well as lifestyle impacts monitored to help gain an understanding of the cost savings that can be achieved by living in an efficient home.
Mirvac's General Manager Residential WA, Paige Walker, said the Affordability Experiment and the Purcells would play a key role in the future delivery of net zero housing design concepts that have additional cost-efficiencies and liveability measures ingrained in the final product. "The Affordability Experiment aims to showcase that medium density; high-quality terrace housing is a viable alternative that can deliver genuine lifestyle and financial benefits for purchasers across Western Australia," she said.
"After meeting the Purcell family, we knew they'd be perfectly suited for the Experiment and we're looking forward to working closely with them throughout the project to better understand the real-world benefits that can be achieved through living in an affordable and sustainable home.
"It's projects like the Affordability Experiment that form a key part of Mirvac's commitment to affordability as well as empower our customers to make better choices in the upfront purchase to ensure long-lasting, positive impacts on their everyday lives," said Ms. Walker.
Jackson Purcell said his family were thrilled to have the opportunity to be a part of Mirvac's Affordability Experiment and were looking forward to getting a better understanding of the lifestyle and financial benefits an efficient home could deliver.
"My wife and I had been looking at entering the housing market with little success for quite some time when we heard about the Affordability Experiment. It didn't take us long to put in our application - the opportunity was simply too good for us to pass up.
"We're delighted to be part of this industry-leading experiment and to move into our Terrace home at Iluma Private Estate as well as get a better understanding of the tangible benefits associated with living in an efficient, sustainable home," Mr Purcell said.
Synergy CEO Jason Waters said as part of the Affordability Experiment the Purcell family will be able to harness the benefits of renewable energy, which will help them to better manage their overall electricity consumption while living in the home.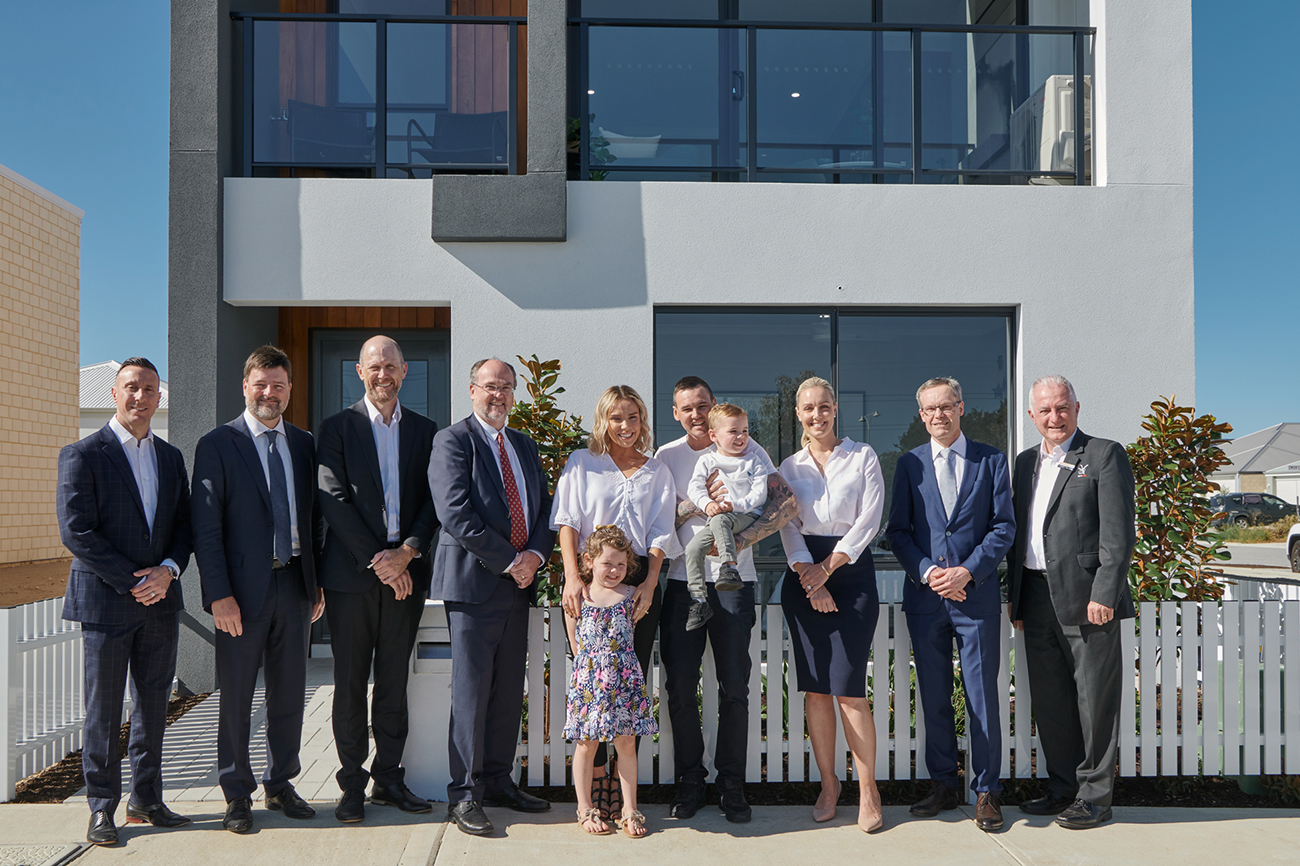 "The use of innovative energy technologies like solar PV and batteries, are some of the most immediate ways our customers can save on their electricity bills," Mr Waters said.
"The addition of 5kW solar panels and an 8kWh battery storage facility from Synergy, should have a noticeable impact on the energy sustainability of the home."
TERRACE General Manager Paul Spadanuda said the organisation were proud to be involved in a project that would shine a light on affordability and sustainability, not just during the initial purchase process but throughout the family's life in a home and beyond.
"Affordability is more than just a price point, it's about delivering high-quality homes that use environmentally sustainable and energy-efficient design principles to ensure ongoing environmental and economic savings," said Mr. Spadanuda.
Keystart CEO Paul Graham said the Affordability Experiment would go a long way in showcasing to Western Australians that the dreams of affordable home ownership can absolutely become a reality.
"The Purcell family were the perfect candidate for the Experiment, and it's been fantastic working with them to realise that home ownership was not as out of reach as they once thought," Mr Graham said.
The project is similar to Mirvac's successful House With No Bills prototype in Melbourne, where a family of four has been living rent-free in the high-tech house that has a number of sophisticated sustainable and monitoring features.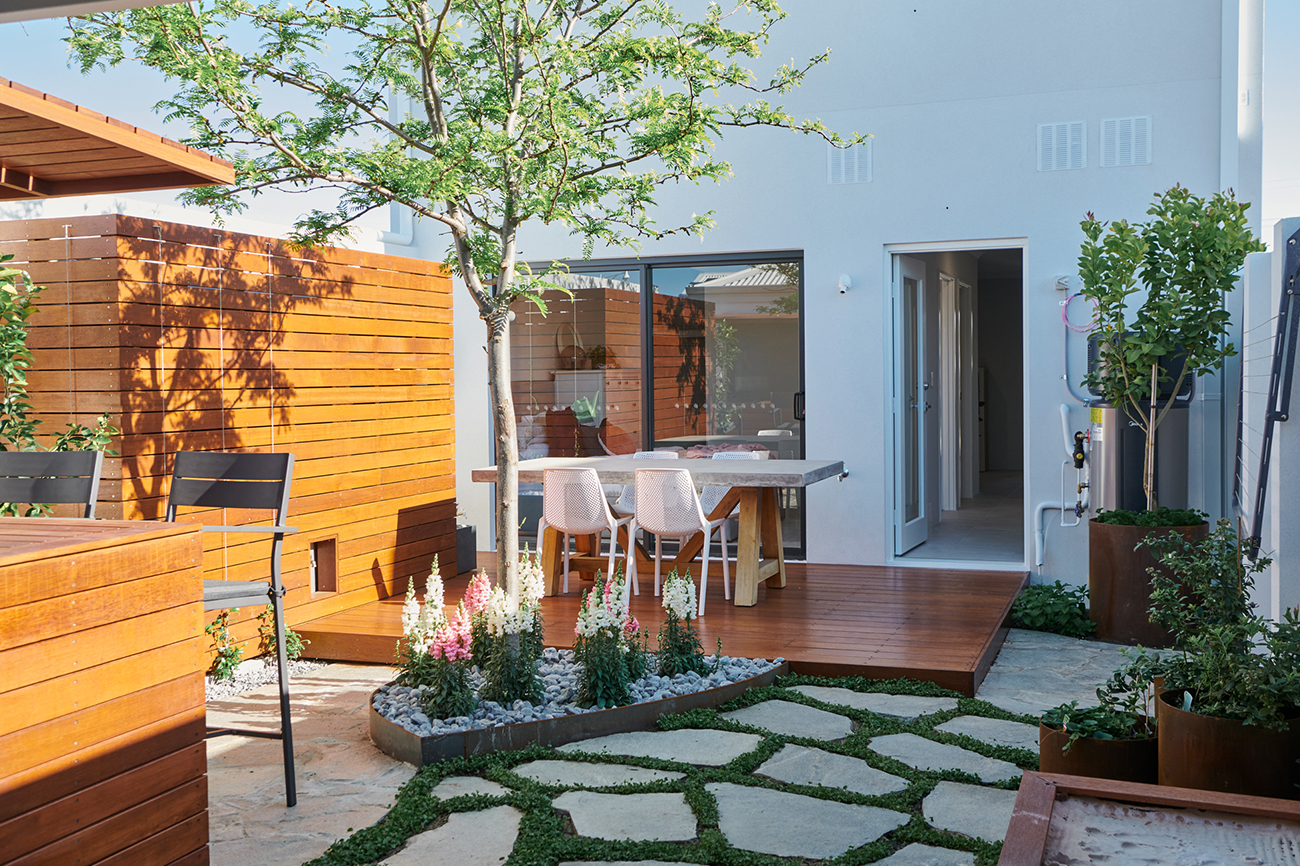 The Affordability Experiment house was modelled on a workshop that was held with the Cooperative Research Centre for Low Carbon Living, a Federal Government research program, along with Curtin University and CSIRO to review the energy efficiency of the home design. With a view of making it a zero-energy home, some simple and cost-effective modifications were made which increased it from a base NatHERS* rating of 7 Stars to 9.1 Stars.
Building on the recently launched Rent to Buy* initiative, Mirvac will work with the family to set financial goals and devise a savings plan during the 12-month period. This will enable the family to pay 'rent' which will be saved and refunded to the family for use as a deposit on the home should they choose to purchase it at the end of the experiment.
Situated on a medium-density lot at Iluma Private Estate, the 165sqm home built by TERRACE features three bedrooms, two bathrooms and a two-car garage. The kitchen and living areas are located on the upper level to maximise views over the leafy Pegasus Park.
The home and land package comes complete with a number of additional sustainability upgrades and finishing items, including solar panels and batteries, home automation, water-efficient garden and energy and water efficient appliances. This will achieve a price of $415,000.
Key learnings from the Affordability Experiment across the areas of energy, water, landscaping, technology, automation and finances will be monitored throughout the 12- month period by Mirvac's Internal sustainability and innovation teams and project supporter Simble and will be reported on regularly with the findings forming part of the development plans of future large-scale, energy and cost-efficient precincts.
For more information, visit iluma.mirvac.com/affordability-experiment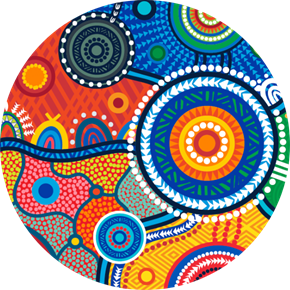 Mirvac acknowledges Aboriginal and Torres Strait Islander peoples as the Traditional Owners of the lands and waters of Australia, and we offer our respect to their Elders past and present.
Artwork: 'Reimagining Country', created by Riki Salam (Mualgal, Kaurareg, Kuku Yalanji) of We are 27 Creative.