Benefits of Buying Off the Plan
What are the benefits of buying off the plan? Time to plan for your home's settlement, greater property choice and after sales service are just a few.
Why Buy Off The Plan?
Many purchasers who intend on living in their new home can be daunted by the prospect of buying it off the plan. While it can be harder to visualise what the end product will look like, Mirvac endeavours to inform customers as much as possible during the sales process.
Mirvac provides detailed off the plan contracts and full disclosure statements. This protects customers by clearly stating what is being purchased and what is included. This forms the basic expectation of what Mirvac will deliver to you, our customer.
Floorplans help to further convey the room sizes, and can assist in the planning of furnishing and styling your new home.
The Benefits of Buying Off The Plan
1. Time
Buying off the plan will generally involve an extended settlement period. This gives purchasers the added advantage of having time to get financial affairs in order before settlement takes place. Selling an existing property can be stressful but having this additional time to coordinate the sale of your home and to plan for your move can help reduce stress considerably. At Mirvac, our Customer Relations team will be in regular contact as to when you can expect settlement so it does not come as any surprise. It also gives purchasers the opportunity to secure a property at today's market price with time to organise finance for settlement.
2. Greater Choice
Early purchasers will have a greater selection of what's available in a development, enjoying the opportunity to purchase a property that meets their criteria in terms of position, aspect and floor plan. Buying a property prior to construction also generally allows the chance to choose preferred colour schemes and options. This allows you to individualise your property so it's more reflective of your personality. Buying off the plan is a great way to make a house your home.
3. After Sales Service, by Mirvac
At Mirvac, we endeavour to keep all of our customers informed about their property's progress. Throughout construction, your Customer Relations Consultant will keep you updated, with regular updates along the way. Once your home or apartment is completed, your Customer Relations Consultant will invite you to a handover viewing. After this, Mirvac will instruct the solicitors to proceed with the settlement of your property.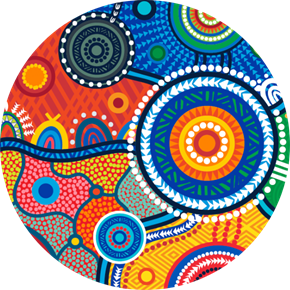 Mirvac acknowledges Aboriginal and Torres Strait Islander peoples as the Traditional Owners of the lands and waters of Australia, and we offer our respect to their Elders past and present.
Artwork: 'Reimagining Country', created by Riki Salam (Mualgal, Kaurareg, Kuku Yalanji) of We are 27 Creative.