WeShow is our Australian-first rapid delivery concept, allowing online brands and entrepreneurs to connect with a new audience in a physical retail space. It is a sustainable and dynamic retail solution that removes the barriers to entry into bricks and mortar for our future retail partners.
Contact Us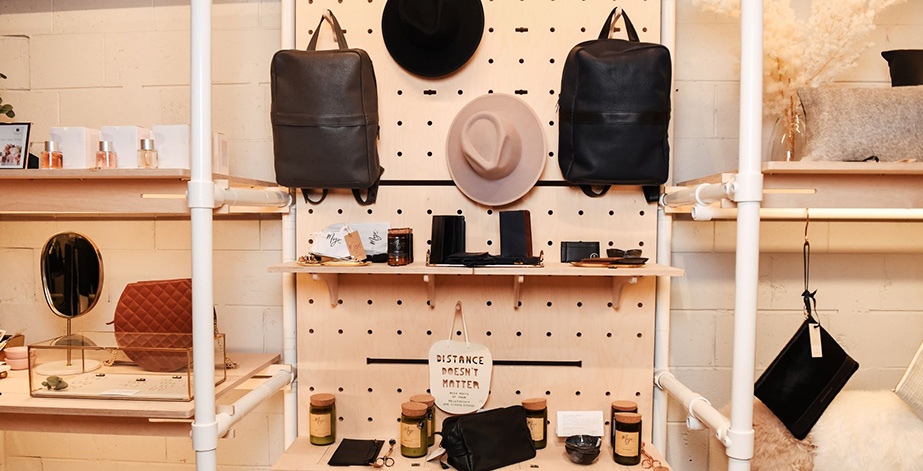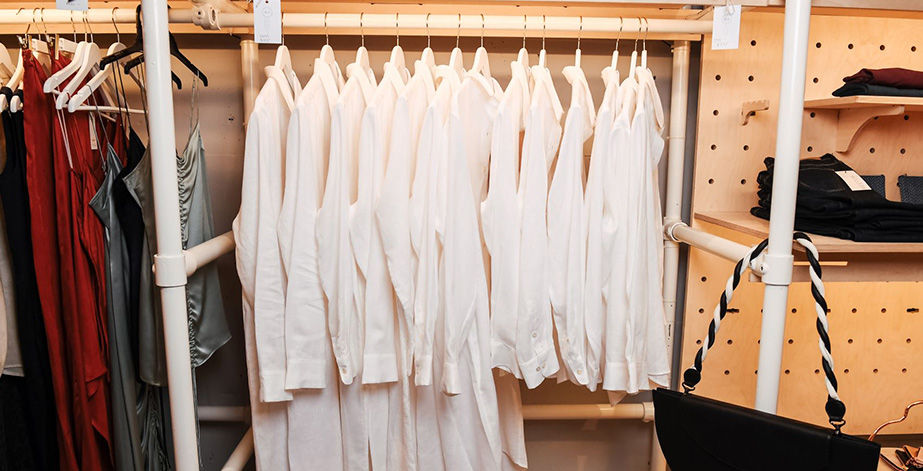 Physical stores provide brands the ability to showcase their products and engage more deeply with their audience. It's no secret the most successful brands operate across both the online and physical retail channels in an integrated way. This is associated with brand knowledge and trust driving confidence amongst consumers to spend. WeShow is a full-service solution and partnership between Mirvac's Retail Team and the brand partner.
We provide support, with access to our team of retail experts including design, visual merchandisers and marketing specialists throughout the process. To deliver on this concept, we have created a new modular fit out solution that can be what the brand wants to make it. Flexible for any evolving space, this fit out product, proprietary to Mirvac, is reusable and adaptable to each specific site.

WeShow is currently being piloted at East Village and is open for new brand partner opportunities until December 2021.
Frequently Asked Questions
What is WeShow?
WeShow aims to rethink how we do physical retail today by offering a modular and sustainable design solution in a simple, dynamic way that removes the friction and barrier to entry into bricks and mortar. Think of it like a kit of parts, where you maintain creative control over how you tell your brand story and curate the space with the help of our design and delivery team, taking away the onerous process usually involved in opening a store. You also have the chance to work closely with our marketing team and access our digital channels and get your brands name out there!
How does it work?
Once you have decided to come on the WeShow journey with us, you will go through the below steps!
a) Sit down with our design team to choose your store layout and mood direction and lets us know how you would like your store brought to life. Select the number of units, shelving and free standing items you will need for your offer with the assistance of our design experts.

b) Connect with our marketing and PR team to pick a package that works best for you based on the needs of your brand

c) Watch as our expert design, delivery and marketing team bring your space to life
How long can I be in the WeShow space?
We want to ensure we can work on a solution that best meets the needs of your brand. A commitment of 1-6 months is required to be in the space to ensure you can connect with our audience at East Village.

However, should you wish to stay longer or explore other opportunities with us, we will continue to work with you on further opportunities too!
Where is WeShow located?
We will be trialling this concept in Sydney at East Village for 12 months, starting in December and are hoping to work with a number of different partners during this period. However, please let us know if you would like to hop on the waitlist as we work on other locations!
Who is WeShow for?
We understand the growing need for brands looking to connect with customers in real life and breakthrough all the barriers to entry into physical retail. If you are looking to achieve any of the below, then WeShow is right for you!
a)
Increase awareness and exposure of your brand by connecting with a new audience
b)
Testing a physical store without the high cost of fitout and long-term commitment
c)
Leverage the power of an omnichannel approach
d)
Launching or trialling a new concept for a limited time