Meet the Waste Whisperer
Kim Host is Mirvac's Resource Recovery Manager and has been with the Group for six years. Her unique and impressive talents are well known within the industry and have earned her the nickname of "The Waste Whisperer".
Prior to working at Mirvac, Kim spent several years at JLL and Energetics, working across all aspects of sustainability. We were lucky enough to catch up with Kim for this year's annual report and get her thoughts on all things waste and resource recovery.
It's been said that you're referred to in the industry as the 'Waste Whisperer'. How did that come about?
I think my manager, Dave Palin, had a hand in that nickname following some very passionate discussions with our partners and tenants. I am personally committed to driving education, engagement and awareness about resource recovery through effective communication with individuals and groups to 'calm the waters' and make a difference.
Could you describe Mirvac's waste strategy?
Mirvac is committed to its sustainability strategy, This Changes Everything, and we understand that our natural resources are precious and finite. We have an industry-leading commitment to send zero waste to landfill by 2030. This year, we released 'Planet Positive: Waste & Materials' that details our plan to get there and how we will be transitioning to a circular materials pathway.
What is your biggest pet peeve in resource recovery and waste management?
The disposable coffee cup – ban them! There is a significant amount of contradiction and misleading information by manufacturers, waste providers and even government education material that confuse people about coffee cups. They are not recyclable or biodegradable, as some claim, and a lot of resources and raw materials are used to create and transport them. So, let's get rid of them.
What has been your proudest moment in your career to date?
Working with Mates on the Move, a social enterprise established by Prisoners Aid NSW who provide life skills, education and work experience to people leaving prison in NSW. It's life changing. By supporting this wonderful and inspiring program, we have been able to make a difference and give a second chance to these men and women who can often be overlooked in our community.
Name one thing you wish all people knew about waste?
Waste is not a dirty word. We need to rethink how we use natural resources and create new value streams from materials previously discarded. We also need to look for circular economy principles that extend beyond traditional waste management enhancement processes to emphasise improved design, waste avoidance and maximising the value of resources.
Focus Area
Natural Resources
Social Inclusion
Our People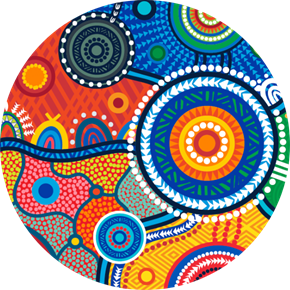 Mirvac acknowledges Aboriginal and Torres Strait Islander peoples as the Traditional Owners of the lands and waters of Australia, and we offer our respect to their Elders past and present.
Artwork: 'Reimagining Country', created by Riki Salam (Mualgal, Kaurareg, Kuku Yalanji) of We are 27 Creative.