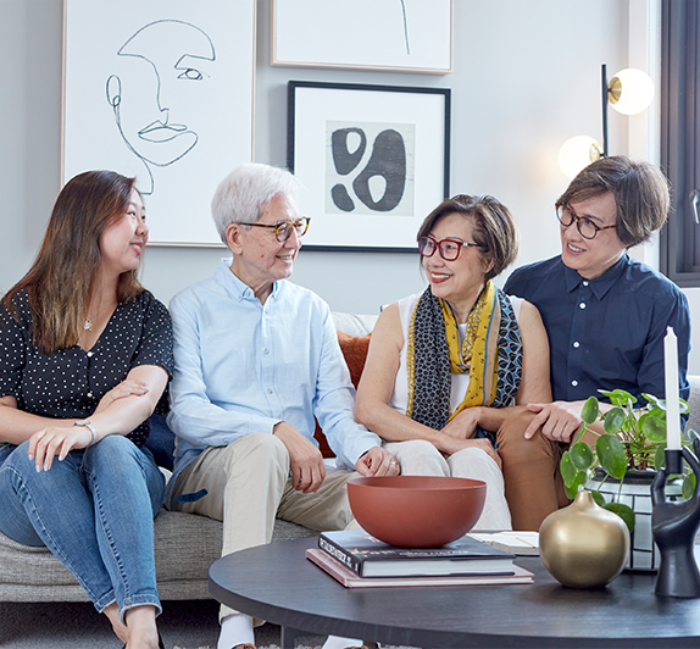 CHAN FAMILY - MARRICK & CO, NSW
Esther and I went to look at Marrick & Co and we both loved it. Esther wasn't familiar with Marrickville but in the end, she was happy to go wherever I went, and she really liked the environmental and community focus at Marrick & Co.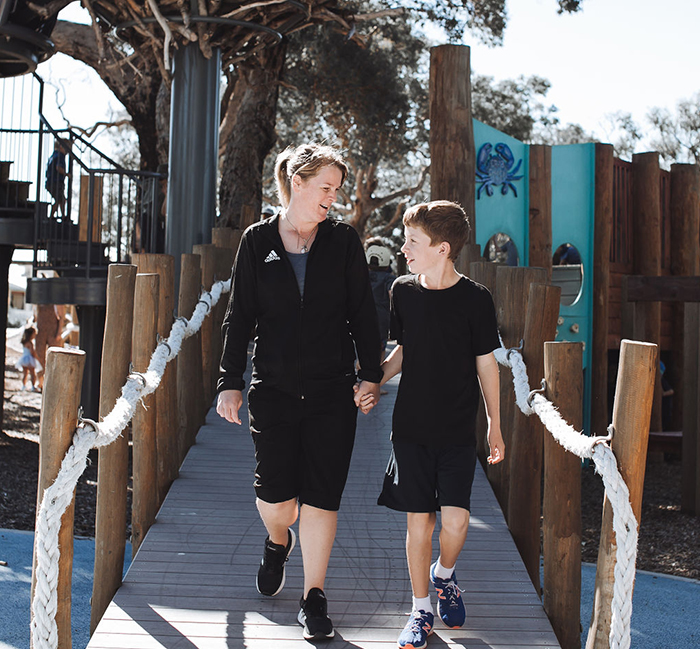 SARAH - OSPREY WATERS, WA
It has always been a dream of mine to own my own home, but up until this point, that's all it has ever been, a dream. Now we are one week away from completing our home. It's a 4 bedroom, 2 bath, with a theatre room - pretty large for a family of two! It's hard to explain, but it just feels like home. It's the right place for us.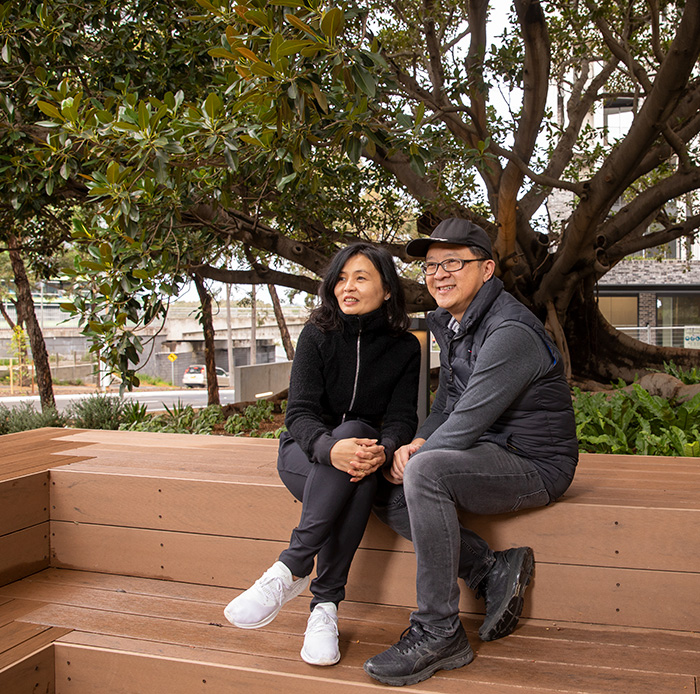 ADAM & HELEN - PAVILIONS, NSW
What I love most about our apartment at Pavilions is the quality. It is beautifully made. It makes a huge difference knowing that when you walk into a place the quality is consistent.
HEMENDRA & DURLABH - BRIGHTON LAKES, NSW
We appreciated Mirvac's support throughout the building, settlement, handover and after handover. We have dealt with multiple builders in the past. Mirvac's support and communication are unmatched by anyone. We love our new house and want to thank Mirvac for building it for us.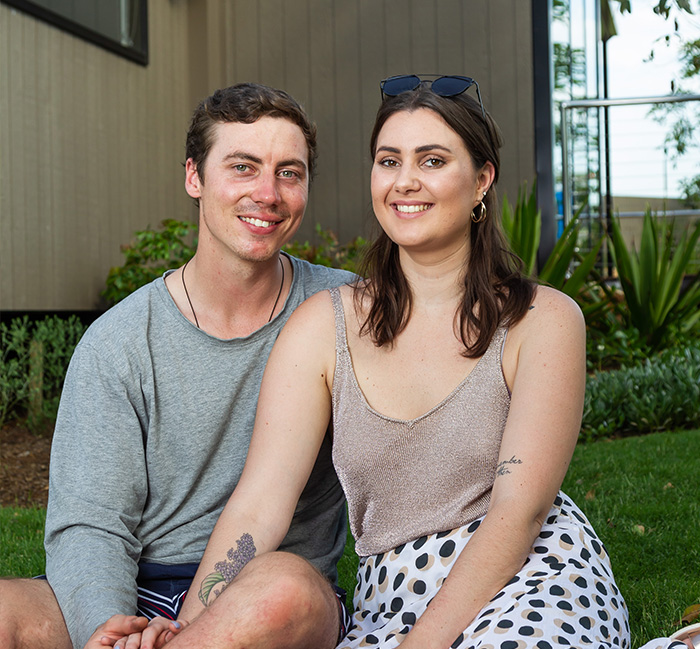 GEORGIA & NATHAN - EVERLEIGH, QLD
We wanted a community where we could bring up children in the future, so were instantly attracted to the open greenery, park facilities and strong community feel that will encapsulate life at Everleigh.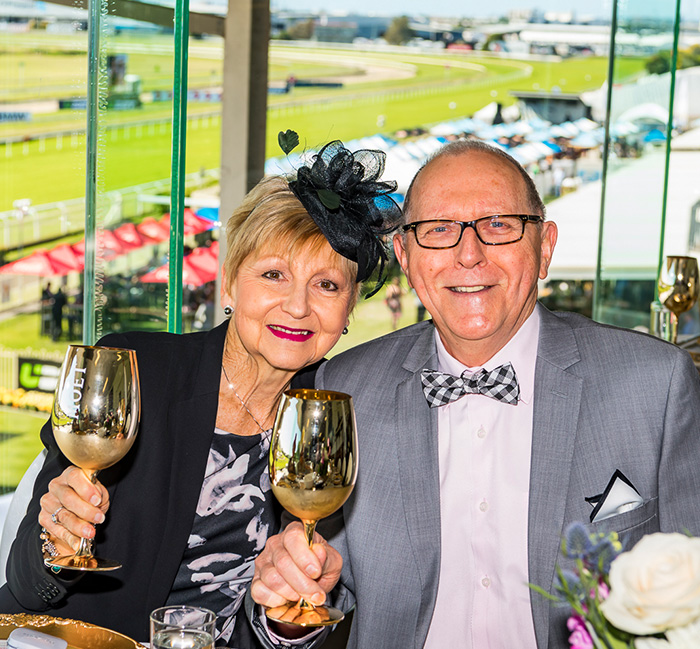 LORELEI & TREVOR - ASCOT GREEN, QLD
Mirvac are highly attracted to attention to detail, have professional service, they have a clear idea from the beginning through to the physical document and hard displays of what we'd get.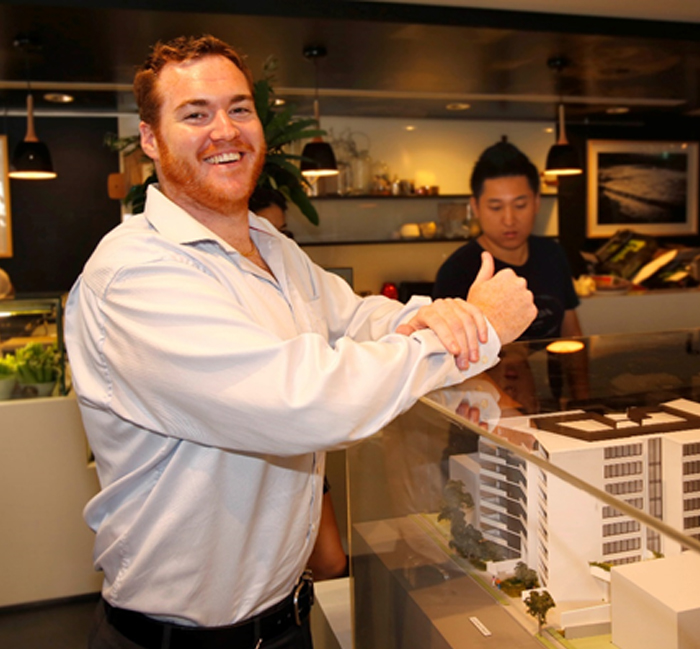 LUKE - THE MORETON, NSW
Living at The Moreton has far exceeded my expectations. All my friends enjoy coming over because it is such a nice place to be – bright and light and quite spacious.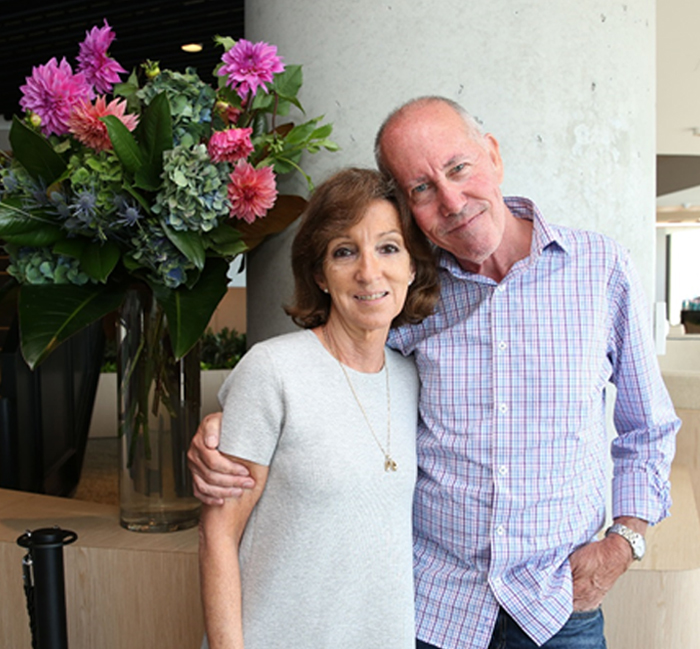 OWEN AND KERRIE - MARRICK & CO, NSW
Marrick & Co has proven to be everything we had hoped for plus more. It is more than an apartment building with the recreation areas and the open space. It's a very relaxing and humanising place. We bought an apartment as an investment, thinking that maybe when our grandchildren don't need us so much, we might move there. For now, I enjoy my backyard but it's somewhere that Kerrie and I could happily move into. If we had to sell it tomorrow, we would get our money back and looking three to five years ahead I think we will do very well. It really is a no-brainer.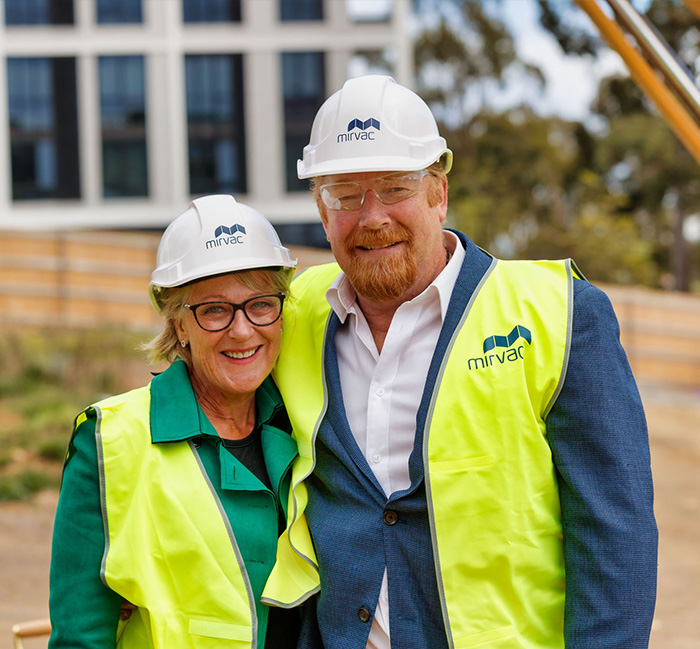 ROBIN & STEPHEN - APARTMENTS OF TULLAMORE, VIC
We came across Folia and were instantly impressed with the quality of design, space and location which is ideal for us as we were not looking for an inner-city apartment. Our experience with Mirvac has been fantastic. The sales consultants have been personable and helpful and have always been there to help us with anything we have needed throughout the process. We're so excited to move into our Folia apartment to enjoy the magnificent views and the low-maintenance lifestyle.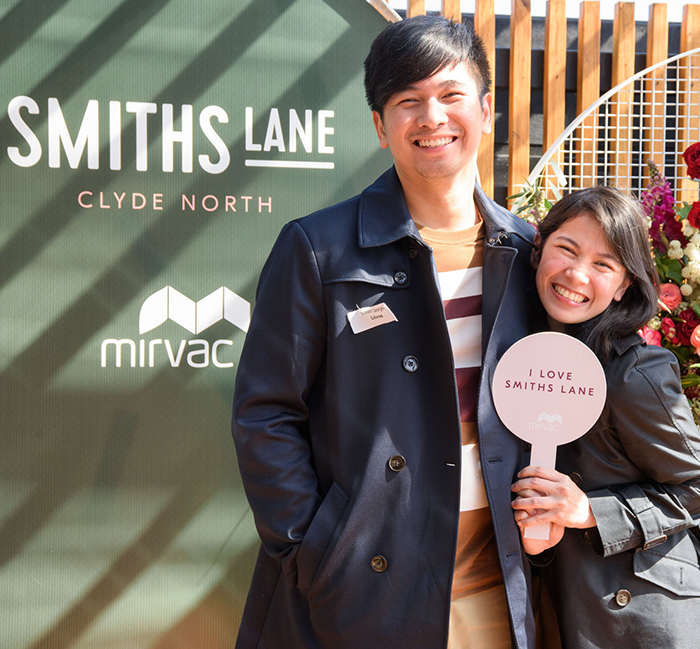 VINCENT & CLARISSA - SMITHS LANE, VIC
The thing that most appeals to us about the masterplanned community is the Clyde Grammar school. We want the best kind of activities, the best kind of education so a grammar school is really nice for our kids. Building our own home means that we're putting our personality, our own touch into our dream house… so it is going to be memorable for us. Smiths Lane is going to be a wonderful village to live in and our kids will really benefit from it because it's an investment for them.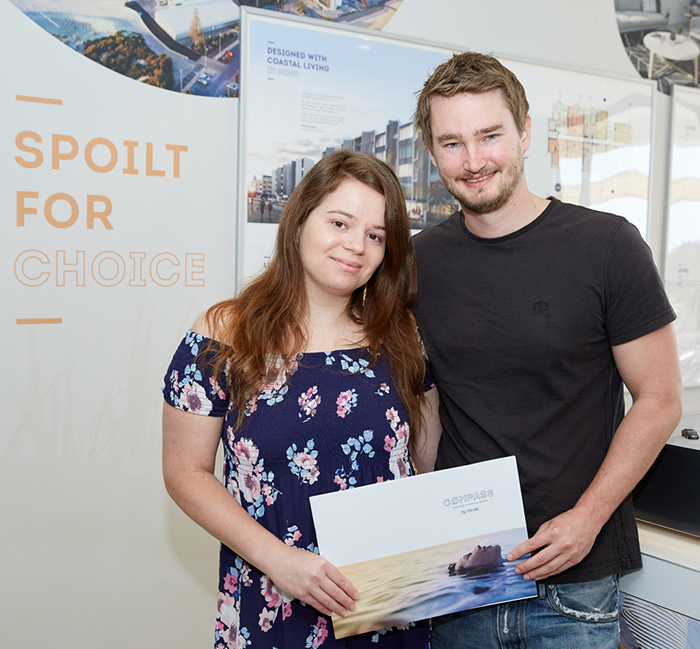 ROSA AND JEFFERY - COMPASS, WA
To have the beach in front of us and the train line behind, and both so close, it's just the perfect situation.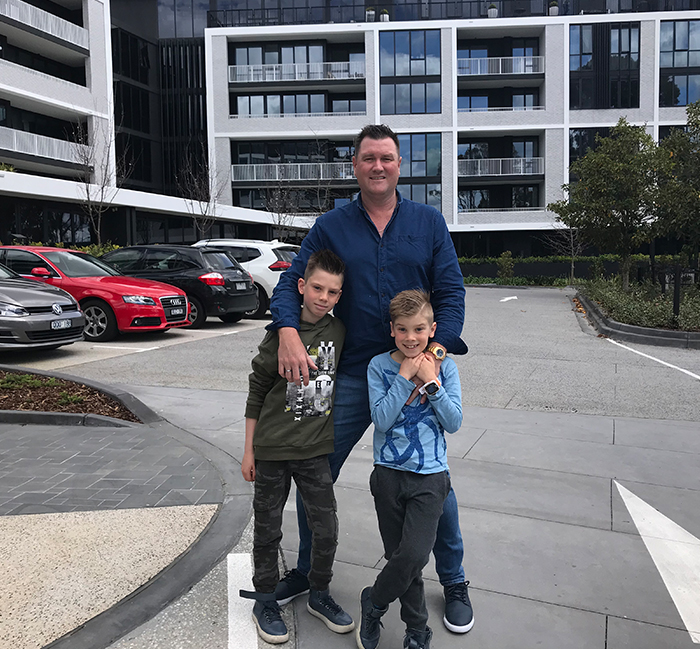 SCOTT - APARTMENTS OF TULLAMORE, VIC
Mirvac's leading reputation was my main reason for purchasing within the Apartments of Tullamore precinct and the workmanship of my Phoenix apartment is second-to-none. I have been so impressed with the care and quality that goes into every detail that I have not only purchased an apartment at Phoenix, but also within Folia, Mirvac's new apartment development at Tullamore. Buying an investment property at Phoenix has been a great experience from Mirvac's building time frames, communication with purchasers and the outstanding quality of the finished project.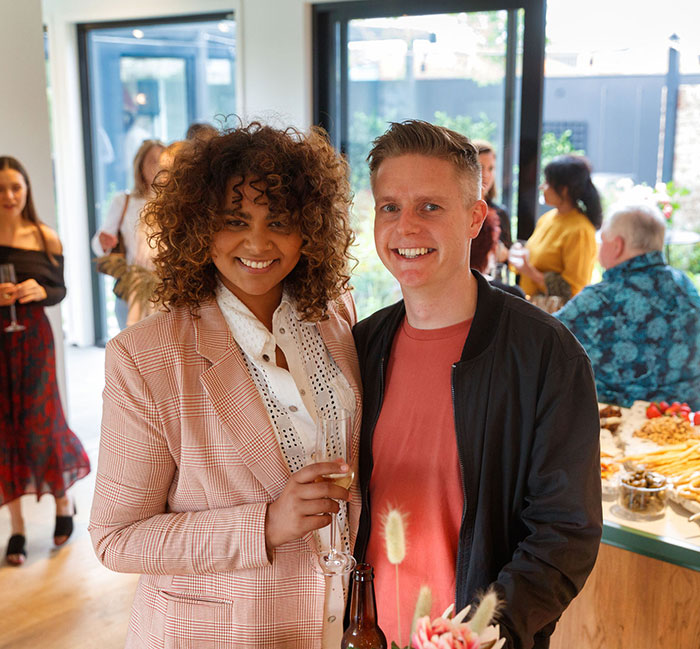 ANUCIA AND BEN - THE FABRIC, VIC
We purchased at The Fabric because we currently live in the area and wanted to stay close by. We were purchasing our first home and it was just the perfect entry point for us. The most exciting thing about moving to The Fabric is having a brand new house and we like the idea of having a seven-star energy rating as well. We like the idea of contributing to the planet and reducing our carbon emissions. We love living in Melbourne's west because it's a growing community, it's accessible for both of our jobs, and a lot of our friends have moved this side of the city so we're looking forward to building families together.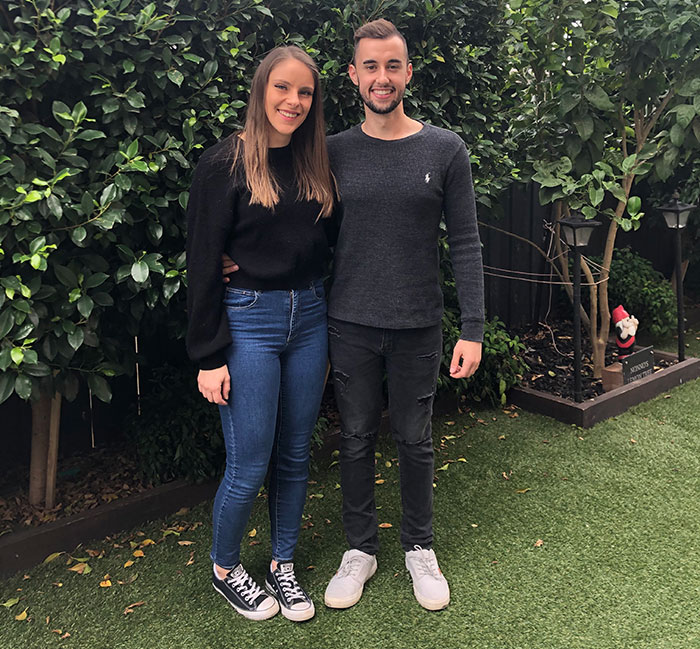 DIMOS AND CHEREE - OLIVINE, VIC
We were attracted to Olivine because of the amenities within walking distance to our future home. As our first step on the property ladder, it has been a smooth and easy process with a Mirvac sales consultant helping us every step of the way. Since purchasing our 293sqm lot, a few of our close friends have bought properties nearby and now three of us will live on same street. The most exciting thing about becoming part of the Olivine community is that we will be able to watch the neighbourhood grow from very beginning - with not only old friends but soon-to-be neighbours too.
ASCOT HOUSE, QLD
ILUMA, BENNETT SPRINGS, WA
EULALIE, CLAREMONT, WA
JO LO BIANCO, APARTMENTS OF TULLAMORE, VIC
KHARLINA & BRAD, EVERLEIGH, QLD
DARRELL, ASCOT HOUSE, QLD
MICHELE & GREGORY, TULLOCH HOUSE, QLD