What does it mean to reimagine urban life?
Since 2016, Mirvac has clearly defined its purpose: to reimagine urban life. These three words encapsulate the essence of what we do, and have become the foundation upon which our business strategy is built.
We recognise that our place in the world of Australian property is a privileged one – and as the creators of significant places within urban communities, we're also acutely aware of our responsibilities. Through our strategy, we clarify the common goal that unifies every Mirvac project, whether it's a residential community or a workplace precinct.
Reimagine.
We don't just seek to re-build or renovate. We strive to completely re-think how places are defined, and identify opportunities to benefit our customers and communities as part of this process.
Urban.
Our focus on urban areas means our energies are concentrated where populations are dense. In doing so, we can optimise the impact of what we do.
Life.
Because it's not just about the bricks and mortar – it's about the profound way in which they can enhance people's lives.
Implementing Our Strategy
It's one thing to articulate a purpose and another to deliver on it. With this in mind, we have ensured that our purpose underpins our group-wide business strategy and every initiative we embark on.
There are three key components to our strategy, each of which enables us to reimagine urban life in different ways.
We are focused.
We deploy capital with discipline and deliver on our promises, with a strong focus on our customers.
We are diversified.
Our capabilities span the residential, office, industrial, retail and build to rent sectors.
We are integrated.
Through our end-to-end model, we're able to design, develop, build, own and manage high quality Australian assets, leaving a legacy for future generations.

Our strategy also has direct links to our sustainability strategy and our commitment to people and culture. Through this alignment we make sure that reimagining urban life isn't just a tagline; it's a commitment we act upon every single day.
To learn more about the ins and outs of Mirvac, explore the links below, or feel free to get in touch with us via the contact page.
Sustainability at Mirvac
People & culture
Why invest in Mirvac?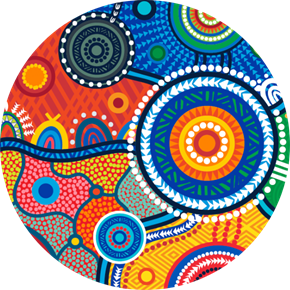 Mirvac acknowledges Aboriginal and Torres Strait Islander peoples as the Traditional Owners of the lands and waters of Australia, and we offer our respect to their Elders past and present.
Artwork: 'Reimagining Country', created by Riki Salam (Mualgal, Kaurareg, Kuku Yalanji) of We are 27 Creative.