Our Legacy
Over 50 years of Mirvac
For over 50 years, Mirvac has been dedicated to shaping Australia's urban landscape. Growing from a small joint venture, today, we're a leading ASX-listed property group that has sustainability, innovation, safety and placemaking at its core.

The significant contribution we've made to Australia's urban landscape over the past half-century can be seen in the large number of award-winning workplaces, homes, communities, and retail centres we've delivered - places that continue to be experienced and enjoyed by thousands of Australians.
We are proud to celebrate this achievement with our people, customers and partners, and we look forward to creating and curating extraordinary urban places and experiences well into the future.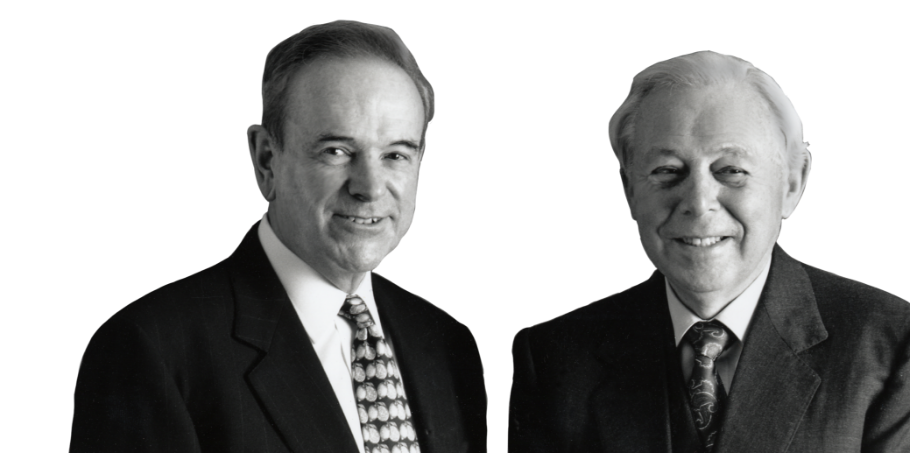 our founders
Bob Hamilton
Bob Hamilton was born in Australia and grew up in Chatswood. After high school, he enrolled in medicine at university, but shifted gears and started working in real estate. By 1961, Bob had opened a real estate agency on Sydney's North Shore, at first marketing and selling apartments, before selling land to developers and advising them on product types, floorplans and colours.

'I started thinking that it was crazy that I wasn't just doing it for myself.' So, after getting a loan from an old school friend, Bob was able to commit to property development on his own terms. Over the next two years, he successfully completed several small developments on the side. Then he met Henry.
Henry Pollack
Henry Pollack was an architect who had come to the industry later in life. A Polish-Jewish immigrant, he had fled the holocaust via Siberia and China as a teenager. When he arrived in Australia, Henry taught himself English and set himself up in the 'rag trade', opening a dress shop that, 10 years later, paid his way through an architecture degree. He graduated with awards, and in 1966, opened an architecture firm HPA Architects. With money borrowed from his rag trade connections, he designed and built several properties with considerable success.
The birth of
mirvac
Bob and Henry met when Bob approached Henry to discuss the sales listing on Henry's newest North Shore building. Instead, he left with a deal to find Henry build-to-sell development sites. Their partnership was the coming together of a shared vision and philosophy. Before long, Henry invited Bob to join him as an investor, and together they formed an alliance to complete four projects in Sydney. In 1972, Mirvac was launched with their first development, Montrose, a block of 12 apartments at Rose Bay in Sydney's Eastern suburbs. While small by Mirvac's current scale, Montrose set a new standard for quality residential developments.
And so the story begins...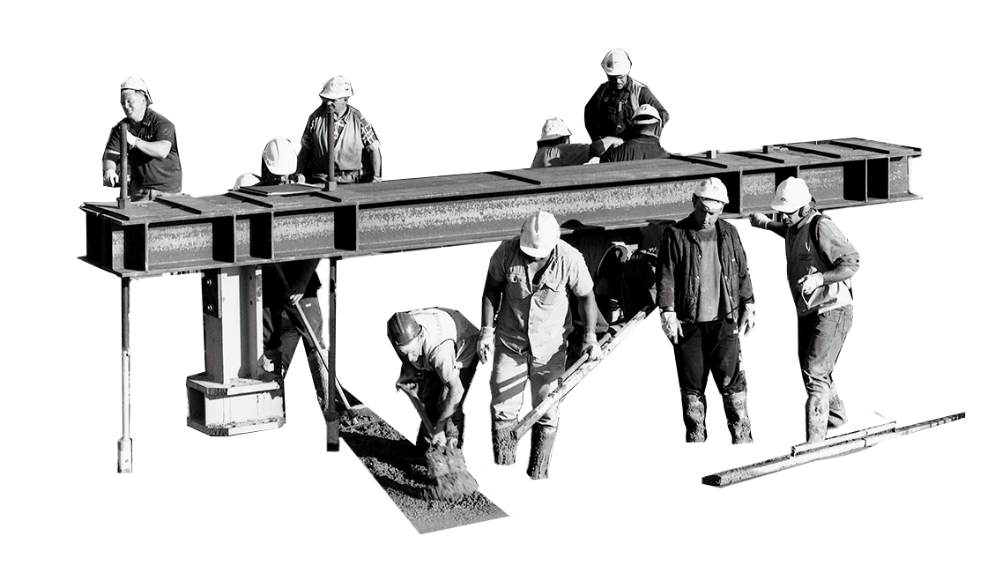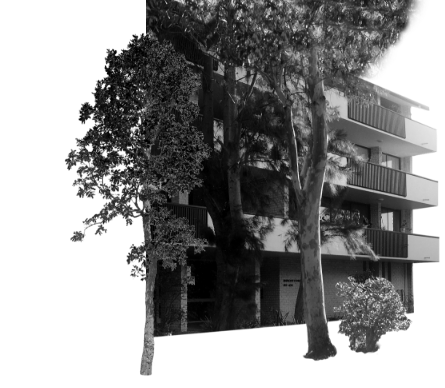 1972
Montrose, Rose Bay
The business was founded in 1972 by Henry Pollack and Robert Hamilton. The first property was a block of twelve apartments in Rose Bay, a leafy suburb in Sydney's east.
1976
Castle Vale, Willoughby
In 1976, Bob and Henry purchased a $1 million parcel of land in Willoughby, in Sydney's lower North Shore. Castle Vale was the first large-scale, integrated development of its kind in Sydney. The 161 apartments were spread across seven buildings set amid tropical gardens with resort-style swimming pools and BBQ areas.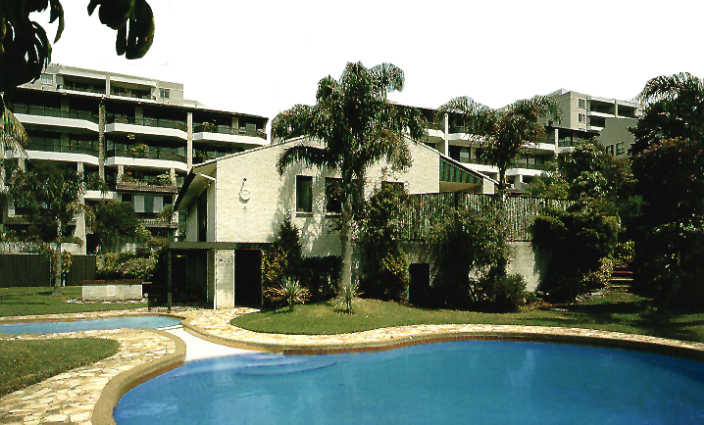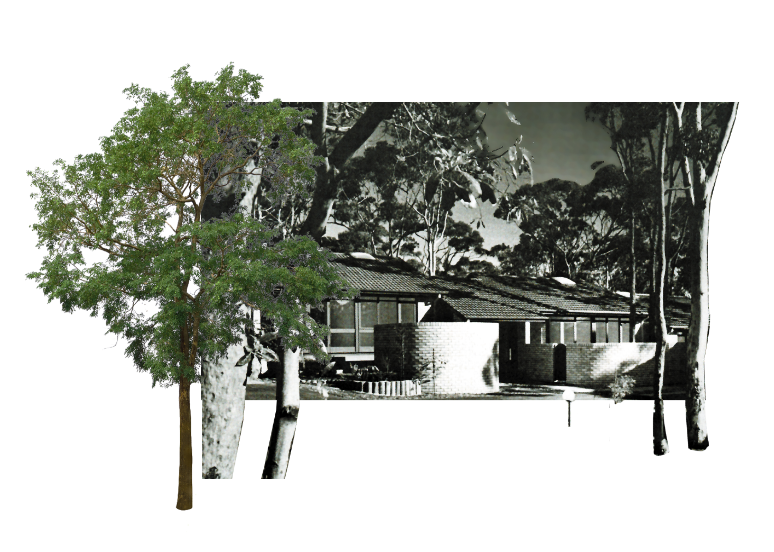 Late 70s
Mirvac Homes
To spread the risk inherent in cyclical ups and downs, the idea of spreading into areas outside of city high-rises and multi-dwellings was seen as both strategic insurance and an opportunity for growth. And so Mirvac Homes was born. Specialising in house and land packages in the ever-expanding north-western suburbs of Sydney, by the 1990s Mirvac Homes had captured a good slice of the market, building 1000 houses a year.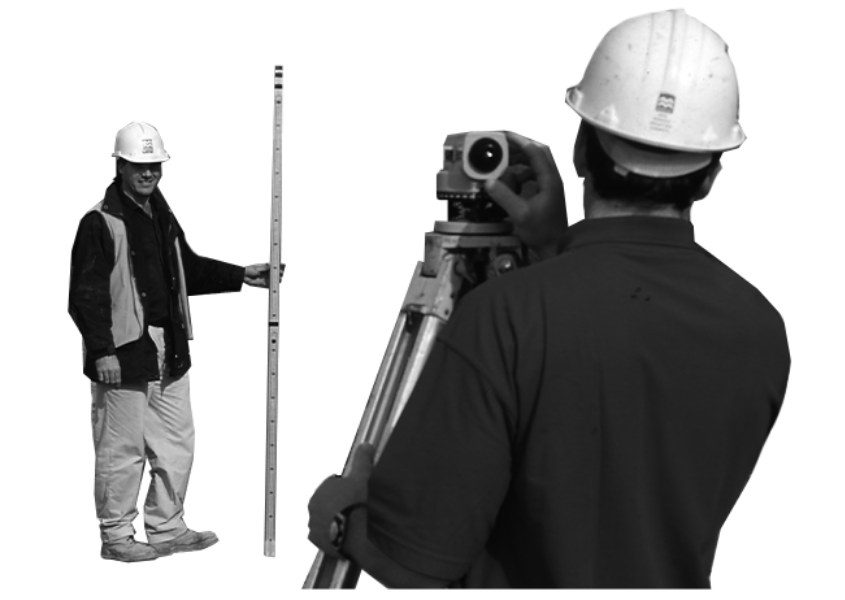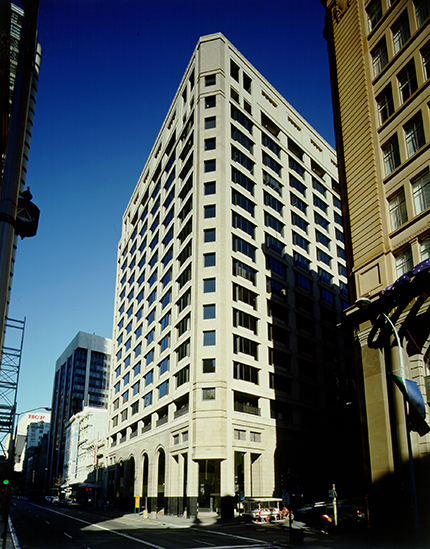 1980
The Landmark, Sydney
Located on the corner of George and Barrack Streets and opposite historic Martin Place and GPO, The Landmark was one of the first major commercial developments completed by Mirvac. It was an outstanding success, being fully leased upon completion.
1980
45 Clarence, Sydney
A commercial tower designed and built by Mirvac, which was sold ahead of completion.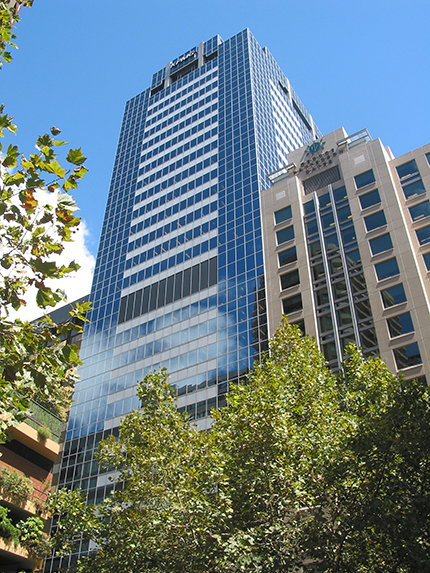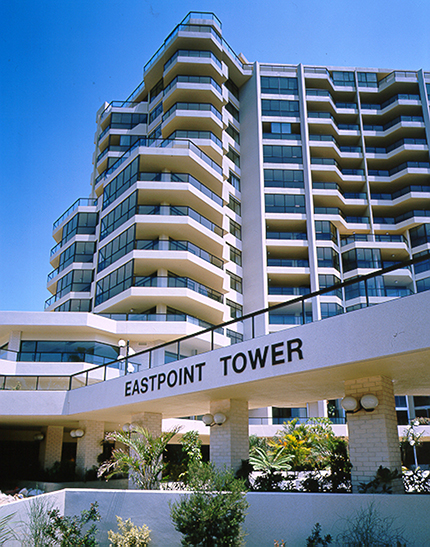 1980
Eastpoint Tower, Sydney
The Eastpoint Tower is a residential and commercial complex in Sydney's eastern suburb of Edgecliff.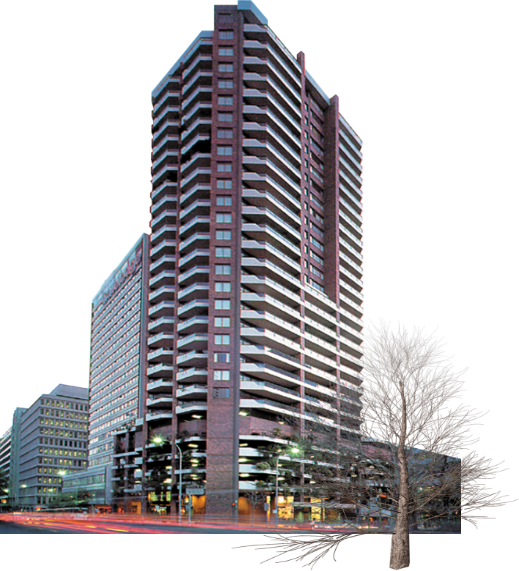 1981
The York, Sydney
The York, a 150-apartment tower, was the first new residential, luxury high-rise in Sydney since The Astor more than fifty-five years earlier. It represented a major pivot for both the company and the Sydney property market as a whole. The public response was overwhelming - potential buyers queued for hours for their chance to purchase one of the 150 apartments. It sold out in four hours.
1981
Kincoppal, Elizabeth Bay
1981 also saw the development of Kincoppal in Elizabeth Bay. 'People queued up there as well,' Bob remembers happily. 'We sold those for around $550,000 each in 1981 – that was a lot of money in those days for an apartment. One resold in 2021 for $8 million.'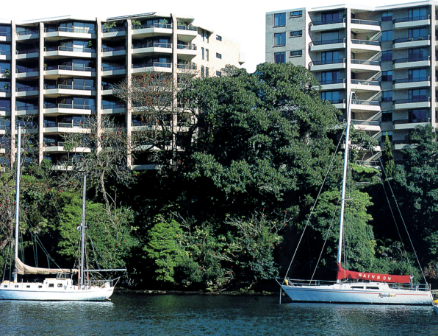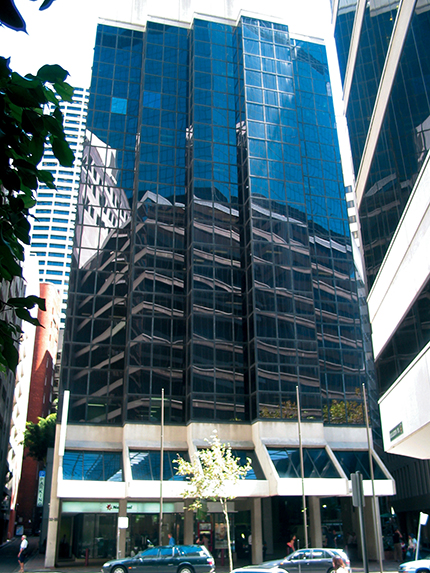 1984
33 Pitt St, Sydney
Constructed in 1984, 33 Pitt Street was Mirvac's first office building.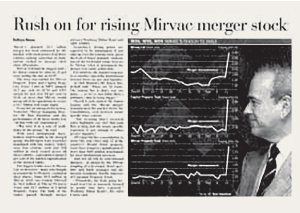 1987
Mirvac listed on ASX
In 1987, Mirvac was listed on the ASX floating with $120 million in shares.
1989
Raleigh Park, Sydney
Built around a central green space with inward-facing dwellings and excellent visibility from the street, Raleigh Park was designed with community at its core. It was the first major community title development in New South Wales, and Mirvac helped draft the legislation. The blueprint guided the design of all Mirvac's masterplanned communities, such as Waverley Park, Newington and Beacon Cove.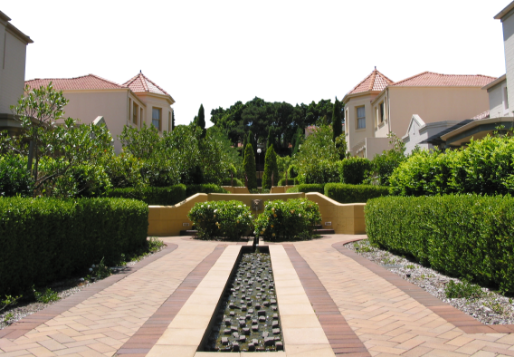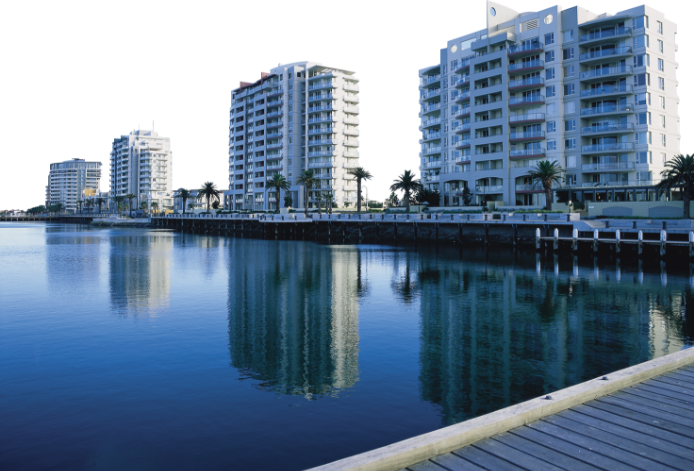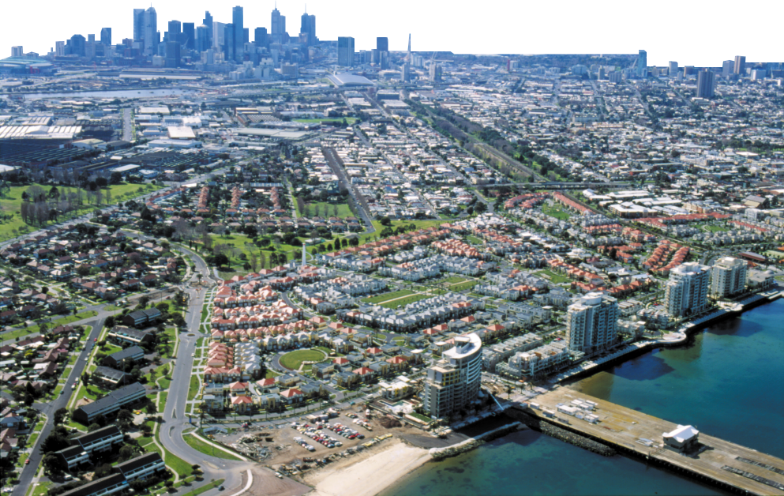 1994
Beacon Cove, Melbourne
Constructed in partnership with the Victorian Government, Beacon Cove remains one of Mirvac's most successful projects. It was the first of many legacy projects in Melbourne (including Park Central, The Melburnian, SY21 in South Yarra, Quay West Suites Melbourne, The Eastbourne and The Heath). With more than 1200 dwellings – a mix of terraced housing, waterfront apartments and luxury homes – Beacon Cove reflects Mirvac's belief that it takes people from every stage of life to create a community.
1994
Yarra's Edge, Melbourne
The urban renewal of the Docklands area gets underway at Yarra's Edge.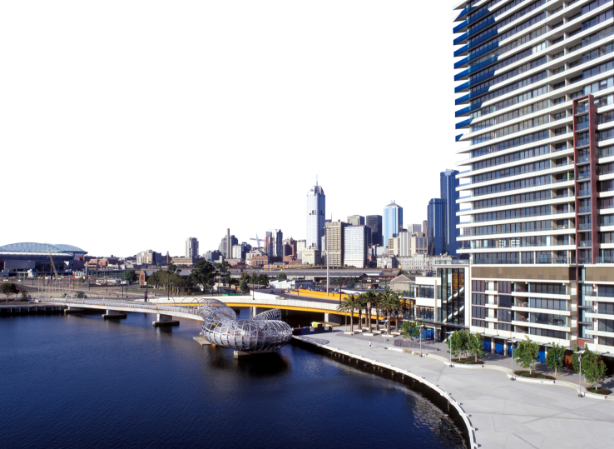 1995
Quay West Suites, Brisbane
When Mirvac launched the Quay West Suites, they sold out off the plan in just three weeks. Leveraging the momentum of that success, Mirvac established a Brisbane office, and developments at Mariner's Reach, The Grosvenor, Liberty on Tedder, The Arbour on Grey, and Cutters Landing on the river at New Farm followed.
1996
Henry leaves Mirvac
In April 1996, Henry retired, ending his association with the business he co-founded. He sold his stake in the company to Lendlease not long after.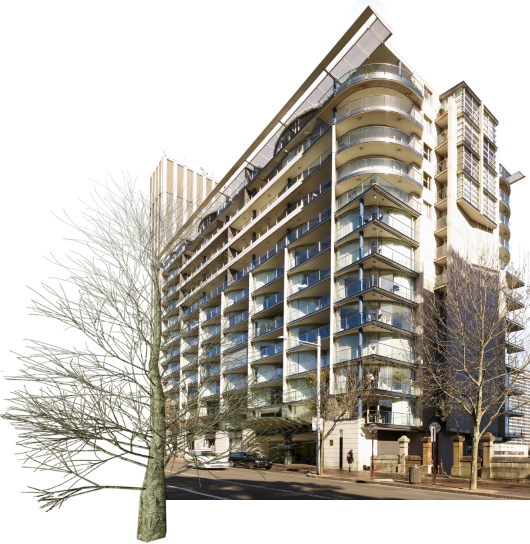 1997
Quay Grand Suites, Sydney
In Mirvac's traditional heartland, Quay Grand Suites at East Circular Quay made front-page headlines when people stood in line for several hours to buy an apartment off the plan. All sold in less than six hectic hours.
1999
Mirvac Group
On 15 June 1999, Mirvac Limited and the stapled collection of trusts officially merged to become Mirvac Group. Its stocks soared. The new structure meant that the Group would be managed internally across property investment, management and development. Collectively, its 3000 staff members' skills and experience covered the gamut required of a business that continued to offer all services in-house.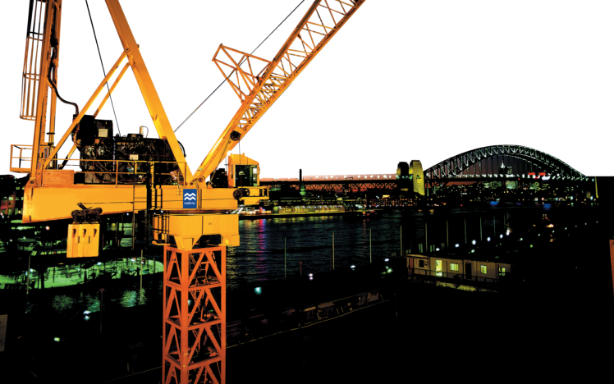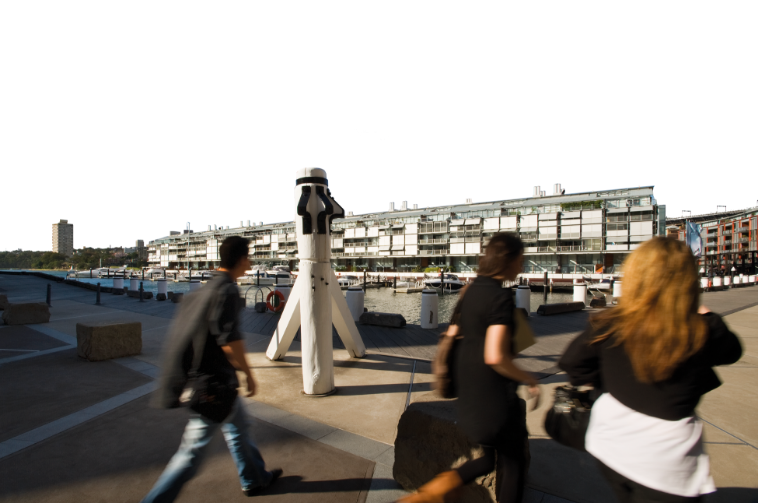 Early 2000s
Walsh Bay, Sydney
The Walsh Bay redevelopment is a company-wide favourite. Completed in the early 2000s in partnership with Transfield Holdings, it was a high-profile rejuvenation designed to breathe life into the deteriorating and under-used wharves, sheds, stores and adjoining streets on the edge of Sydney Harbour. Upon its release, Mirvac sold $400-million worth of real estate in one day.
Early 2000s
Waterline Bulimba, Brisbane
Formerly the Hornibrook industrial stores, Waterline Bulimba presented Mirvac with a unique urban renewal opportunity to create a neighbourhood with diverse housing types. With construction underway in the early 2000s across a total site area of 9.6 hectares, the project consists of 105 detached houses, nineteen river-front homes and an eighteen-unit boutique apartment building.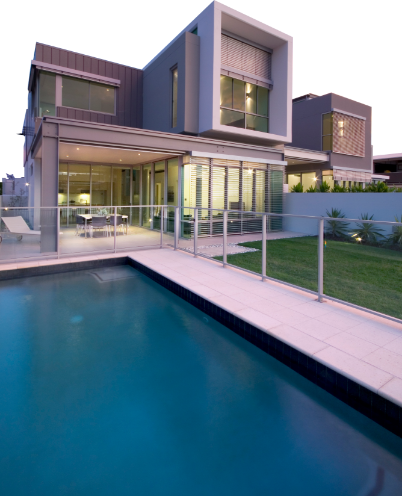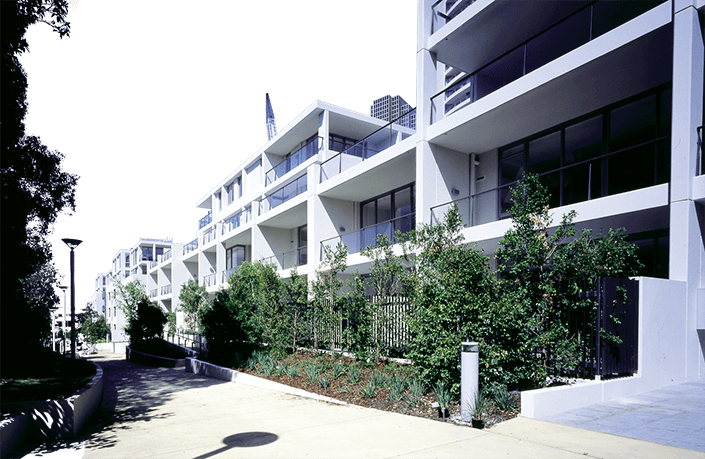 Early 2000s
Pacific Place, Chatswood, Sydney
Award-winning Pacific Place spans five buildings – Altura, Cambridge, Epica, B2E and the final stage, Era – built over eleven years (concept design commenced in the early 2000s). The precinct comprises a mix of low-rise, medium-rise and tower buildings, each with its own unique character. It was a major undertaking that involved buildingcover a railway line.
2000
Newington, Sydney
In the mid-1990s, Mirvac, in a joint venture partnership with Lendlease, was charged with designing and constructing a residential development to house 16,600 people for the 2000 Sydney Olympic Games. The intention was that the Olympic Village would eventually become a new suburb of Sydney, so long-term planning and infrastructure was essential. To date, Newington – which was Australia's first solar suburb – has received an unprecedented thirty-six major building, architectural and design awards and has become a model for urban developments around the world.
2000
40 Miller Street, Sydney
The redevelopment of 40 Miller Street in North Sydney was one of the first investment buildings developed after the merger of Mirvac Limited and the stapled collection of trusts. The old office building, acquired by one of the Mirvac Trusts in 1984, was demolished and Mirvac's new head office was constructed.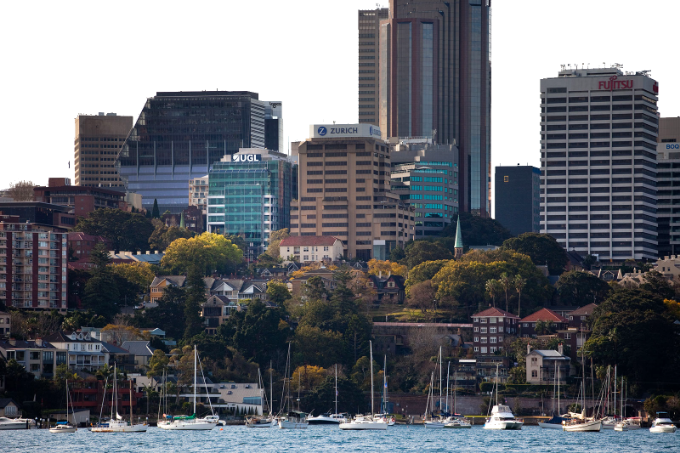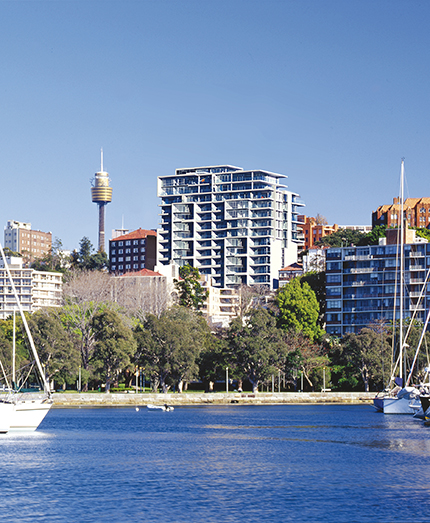 2000
Encore, Elizabeth Bay, Sydney
In 2000, the Sebel Townhouse in Elizabeth Bay was demolished to make way for a new purpose-designed residential tower that has become one of the great landmarks of the area.
2001
The revitalisation of Brisbane's waterfront
Mariners Reach, a series of buildings on the Brisbane River, revitalised a derelict docklands area of the city. Mirvac acquired the 16.4-hectare Newstead Waterfront in 2001 – the company's third prime riverfront parcel of land in Brisbane. The former industrial site was transformed into the city's largest residential urban renewal project.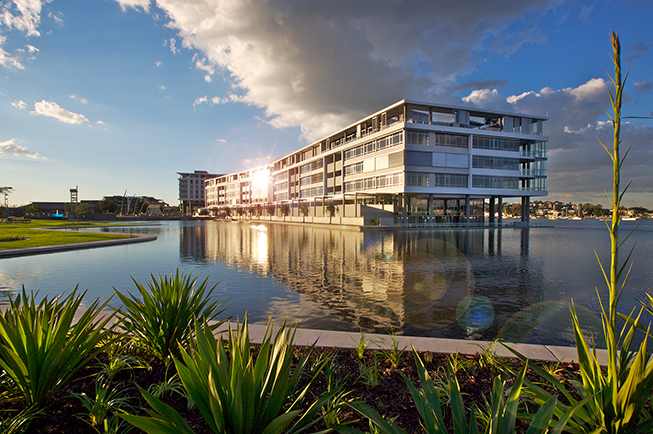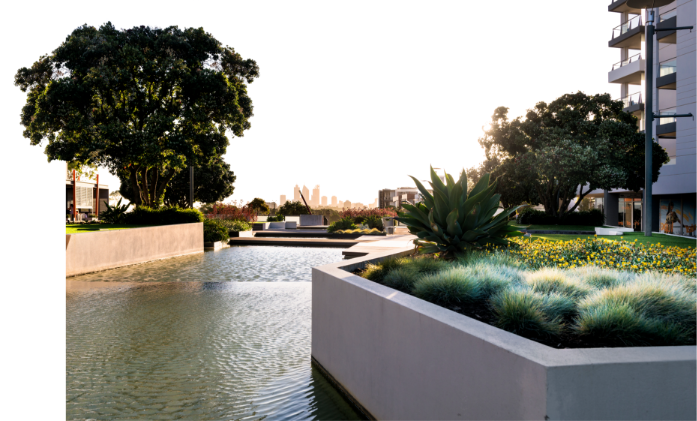 2001
Burswood Peninsula, Perth
In 2001, Mirvac was chosen by Burswood Ltd as its joint venture partner to develop a landmark site adjacent to the Burswood Resort and the Swan River. A former industrial site, the Burswood Lakes location offered an exceptional opportunity to create a coherent community in a holistic manner. It has magnificent views across the Swan River, a direct relationship with the Town of Victoria Park, Burswood Resort and Perth's CBD, and has evolved to become one of Perth's premium addresses.
2001
Ephraim Island, Gold Coast
Ephraim Island is a 9.6-hectare freehold title island located off Paradise Point in northern Gold Coast. In 2001, Lewis Land Group purchased the land and approached Mirvac to develop a high-quality residential scheme that was sensitive to the surrounding environment. This prestigious residential development comprises five residential precincts with a mix of apartments, waterfront villas and beachfront houses. The complex also includes a restaurant, wellness centre, lap pool, spa, gym and day spa facility, as well as a private residential marina and two deep-water tidal inlets.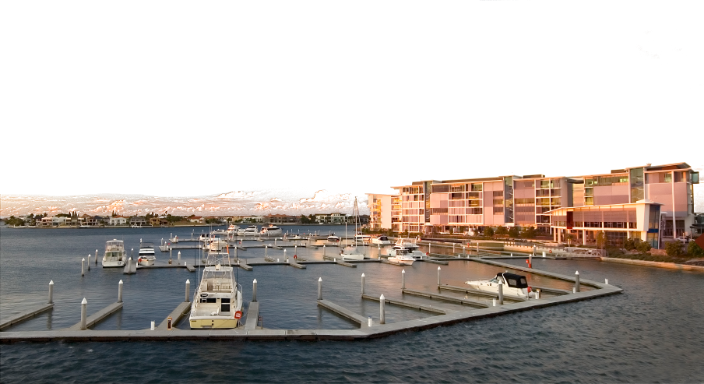 2001
Sebel East, Perth
Sebel East is located on the Claisebrook Cove waterfront in Perth. Developed by Mirvac in the mid-2000s, it comprised a four-star serviced apartment hotel, luxury residential apartments, home offices, and a retail component. Mirvac sold the asset as part of its hotel divestment in 2012.
2001
Waverley Park, Melbourne
Waverley Park is a masterplanned community located in the south-eastern suburb of Mulgrave, approximately 23 kilometres from Melbourne's CBD. The site, which is over 80 hectares, was previously an AFL venue. The oval and a portion of the stadium have been retained and converted into a retail precinct and sporting facilities. The site also includes a 6.8-hectare lake and wetlands area with an adventure playground. Mirvac won the right to develop the site in 2001, with the last precinct delivered in 2022.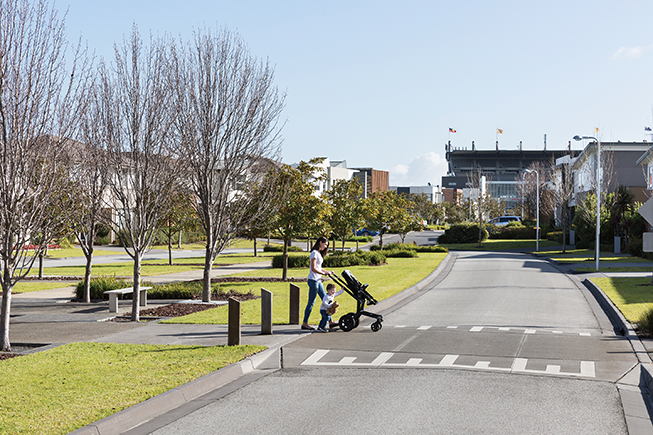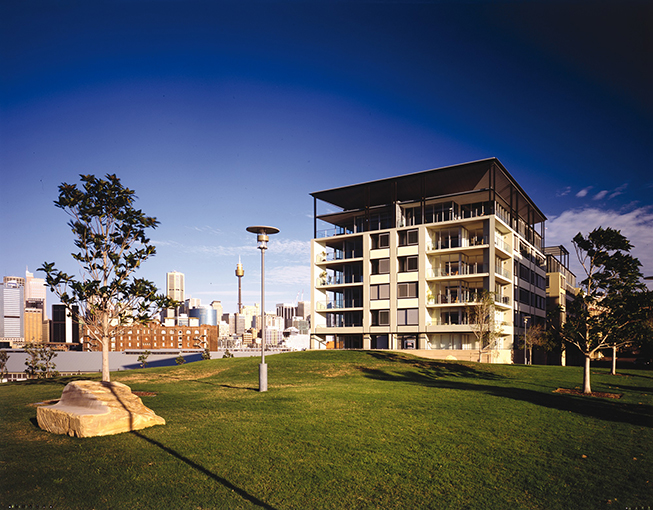 2002
Promontory, Pyrmont, Sydney
Built in 2002, Promontory lies at the very tip of the Pyrmont Peninsula, with breathtaking north and north-easterly views of the harbour, the city skyline and the span of the Sydney Harbour Bridge. Promontory introduced Sydney to a new type of residential living, offering privacy and tranquillity in a convenient inner-city location.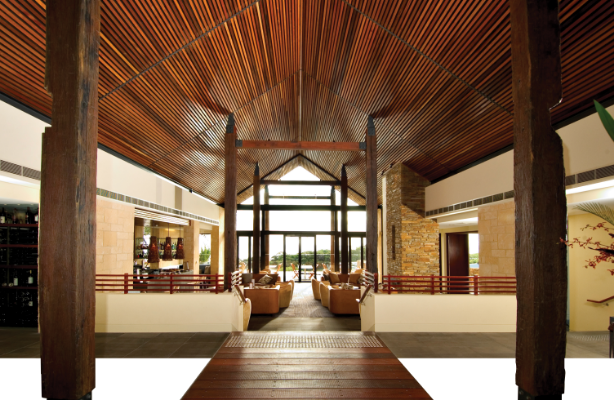 2004
Bunker Bay, Perth
Constructed in 2004 and situated in the beautiful Margaret River wine region of Western Australia, Bunker Bay featured 153 villa apartments located within landscaped native gardens and adjoining the crystal-clear waters of beautiful Bunker Bay. Mirvac sold its portfolio of hotels in 2012.
2005
Edgewood, Cabarita, Sydney
Located on the edge of the Parramatta River with beautiful views of the water Edgewood in Cabarita was completed in 2005. The neutral façade of the multi-award-winning project blends seamlessly with the surrounding green spaces to create a timeless waterfront community.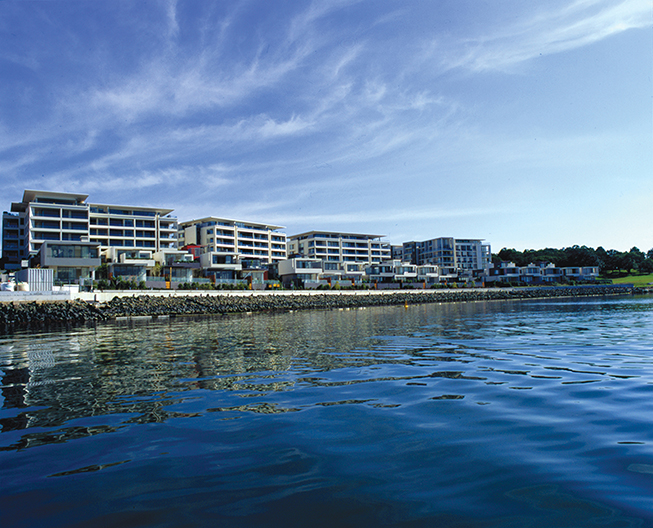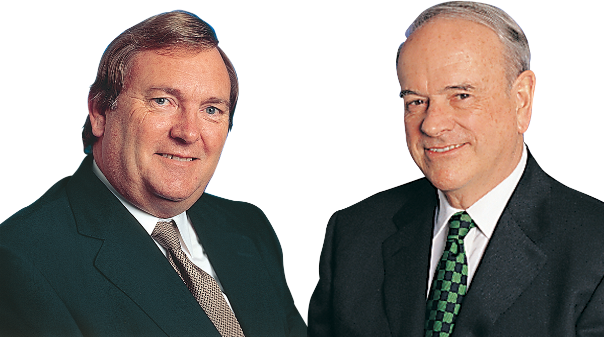 2005
Greg Paramor
With Bob's health deteriorating amid the grind of long hours and travel, in 2004, he approached James Fielding Group (JFG) chief executive, Greg Paramor, to discuss a merger. JFG was a funds manager, primarily for real estate, and the Mirvac board felt that the fast-growing JFG would be a good fit for Mirvac. In October 2004, JFG shareholders approved the merger and in January 2005 it went ahead. The $478-million deal gave Mirvac an investment pipeline of $2.3 billion. Bob officially retired from Mirvac six months later.
2006
One Darling Island, Sydney
Developed by Mirvac, this A-grade office campus comprises six office floors along with two basement levels of parking. Situated on the Sydney CBD fringe close to the waterfront, the building features large floor plates of more than 4,400 square metres each and has achieved a 6 Star NABERS Energy rating.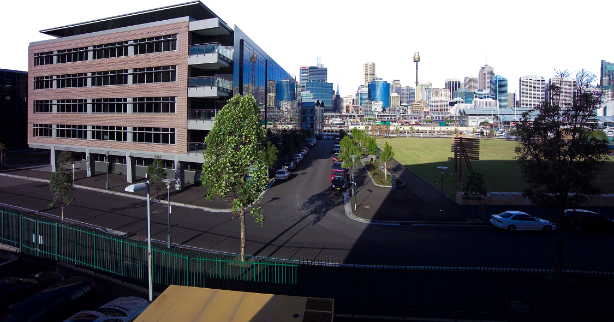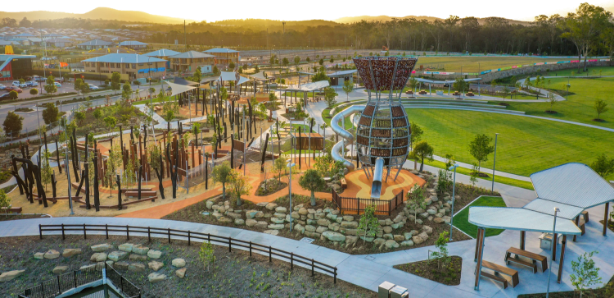 2006
Gainsborough Greens, Pimpama
The corridor between Brisbane and the Gold Coast was one of the fastest growing in the nation when Mirvac acquired the parcel of land in 2006. Located in the north Surfers Paradise corridor, this large-scale masterplanned community today comprises approximately 1,900 lots, along with recreational and retail facilities. Over 65 per cent of the neighbourhood is dedicated to green open space, including lush parks and playgrounds, conservation areas, and hectares of new habitat for native plants and animals.
2007
Orion, Springfield
Located at the Orion town centre, 25 kilometres south-west of Brisbane, this shopping precinct was first developed by Mirvac in 2007 and underwent a $154-million expansion that was completed in 2016. The complex boasts an al fresco dining precinct, a 2000-seat Event Cinema complex and a variety of speciality stores. In 2017, 3200 solar panels were installed, providing over 1MW of renewable energy.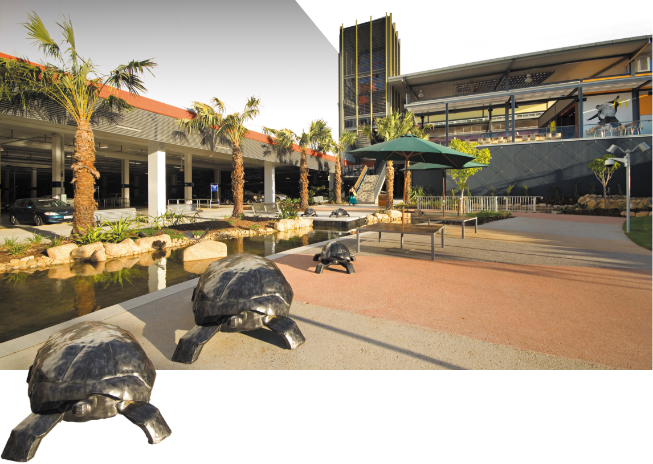 2008
Nicholas Collishaw
Nicholas Collishaw, a former JFG executive, took over as CEO in August 2008 after Greg departed Mirvac. Nick navigated Mirvac through the GFC. He also saw the opportunities in building a modern, high-quality commercial portfolio. In 2010 Mirvac embarked on the redevelopment of 8 Chifley Square in Sydney, which opened in 2013. Designed by the late Lord Richard Rogers and Lippmann Partnership, the building won a range of awards and positioned Mirvac as a leading commercial asset creator. Nick restabilised the business and set it up for the exciting next stage of its evolution.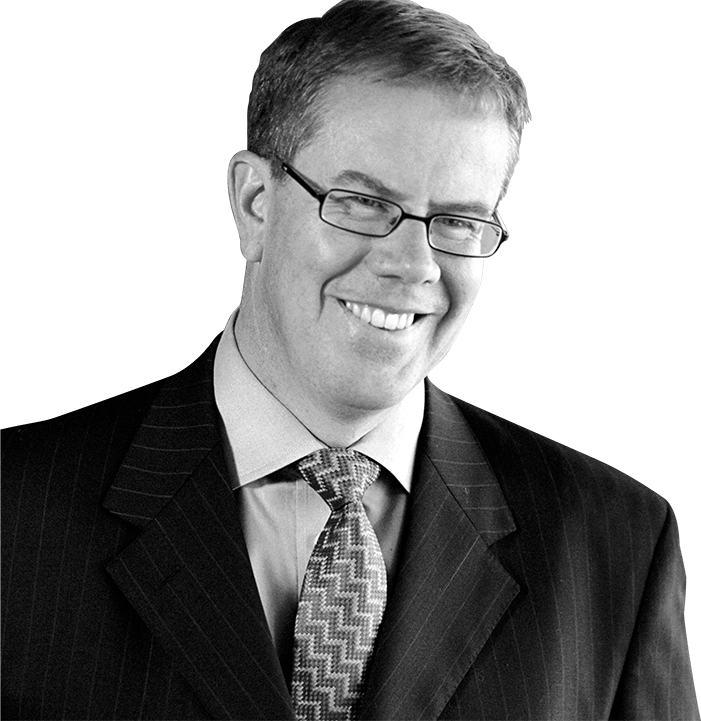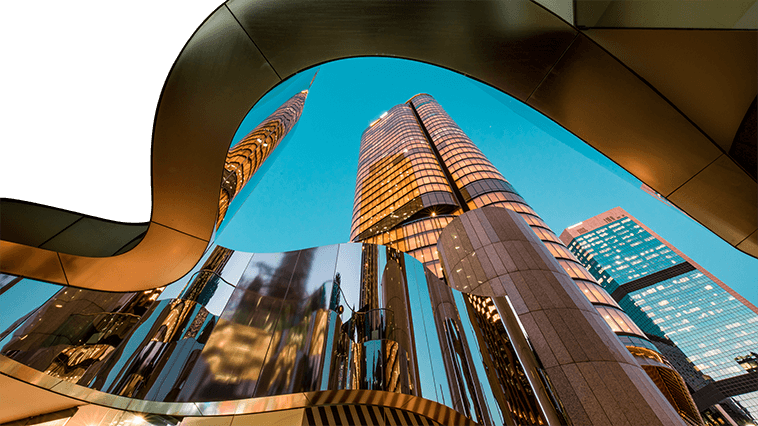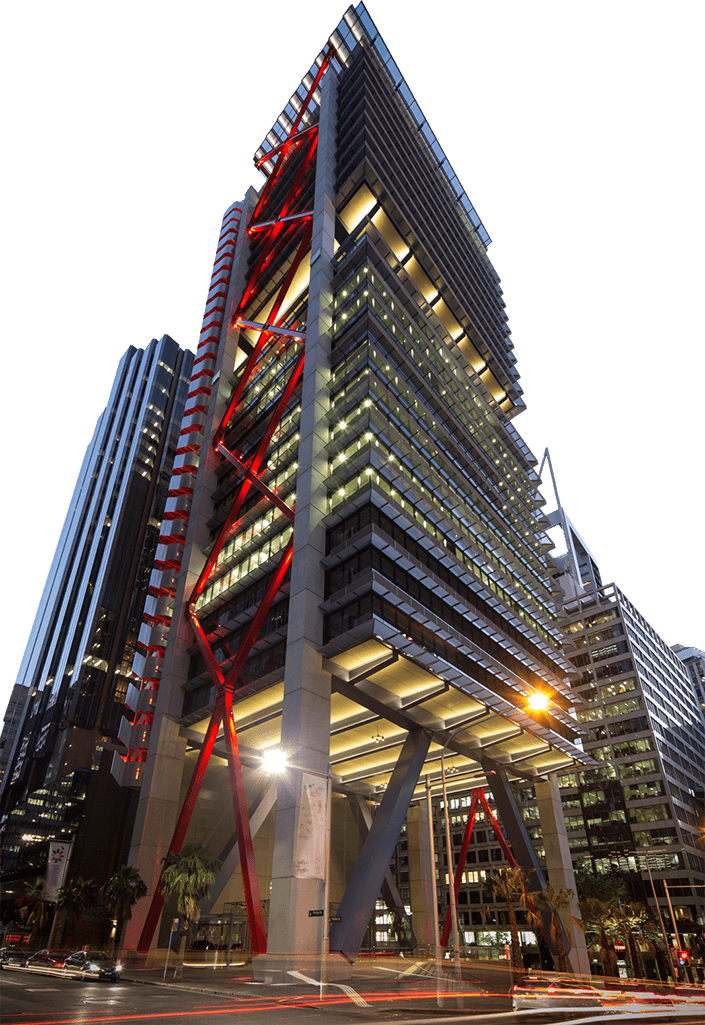 2010
8 Chifley
In 2010, Mirvac embarked on the redevelopment of 8 Chifley in Sydney, which opened in 2013. Designed by the late Richard Rogers and Lippmann Partnership, the building won a range of awards and positioned Mirvac as a leading commercial asset creator.
2012
Susan Lloyd-Hurwitz becomes CEO
Mirvac was primed for further transformation in 2012 when Susan Lloyd-Hurwitz took over as CEO and Managing Director. The Group was in for a radical reset. The executive team narrowed things down with great clarity. 'We arrived at this realisation that we are really good at urban asset creation. That's the spark that lights the flame: reimagining urban life,' Sue says.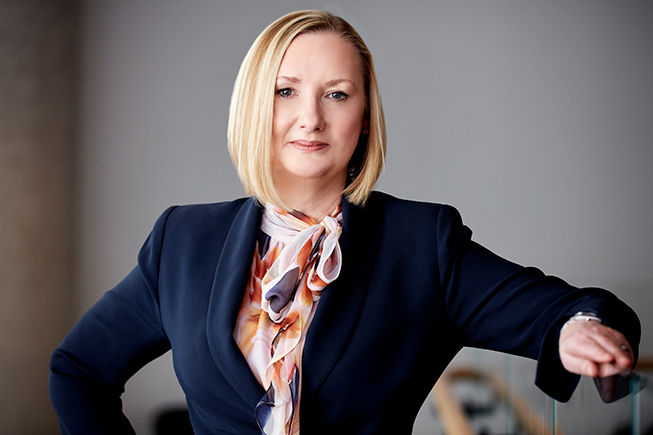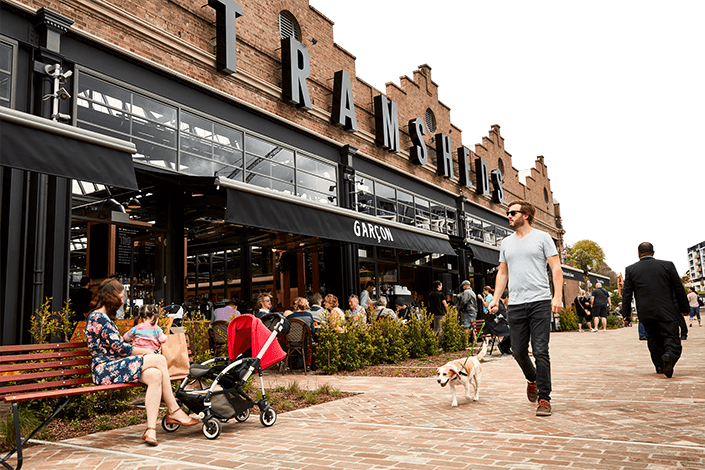 2012
Harold Park, Sydney
Work on the major Harold Park redevelopment in Sydney's inner-city suburb of Glebe began in 2012 and went on to become a benchmark for urban regeneration. The team came up with a vision to deliver something special that would reinforce Mirvac's strength in medium-to-high-density mixed-use residential projects. Mirvac also dedicated 35 per cent of the site as public open space, allowing the City of Sydney to fulfil its vision of a continuous green belt linking the suburbs of Glebe, Annandale and Forest Lodge to the harbour foreshore.
2013
This Changes Everything
In 2013 Mirvac introduced This Changes Everything, a ground-breaking sustainability strategy with ambitious targets such as zero waste, and net carbon positive and water.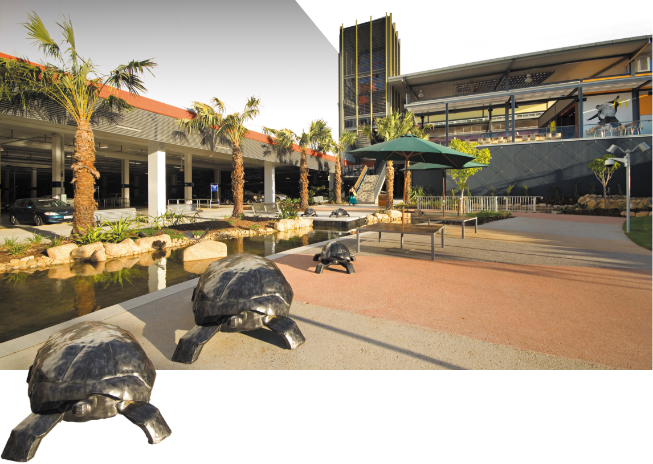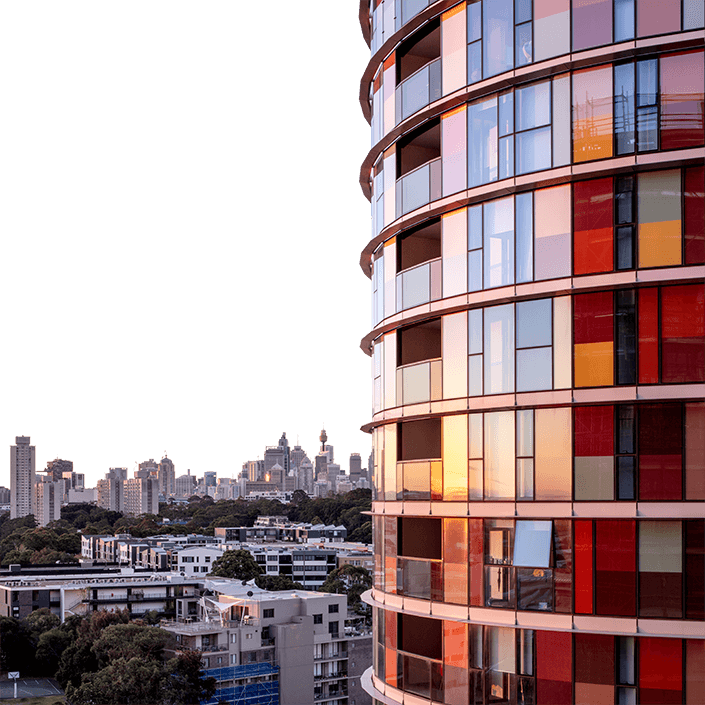 2015
OVO, Sydney
OVO is a distinct and defining landmark for Sydney's Green Square Town Centre, one of Australia's largest urban regeneration projects. Its brave design from multi-award-winning architecture practice Francis-Jones Morehen Thorp features a unique, ellipsoid-shaped tower that maximises views of the city and surrounds. It sold a staggering 98 per cent of its apartments in the first weekend.
2015
Marrick & Co, Sydney
Acquired by Mirvac in 2015, Marrick & Co is a redevelopment of the old Marrickville Hospital site and the first One Planet Living community in New South Wales. Its whole-of-life sustainability model – combining environmental, economic and social considerations – is a perfect example of Mirvac's ambition to have a positive impact. Significant elements of the site's rich history were retained, including the heritage conversion of the main ward building into a library and the former nurses' quarters into luxury boutique terrace dwellings.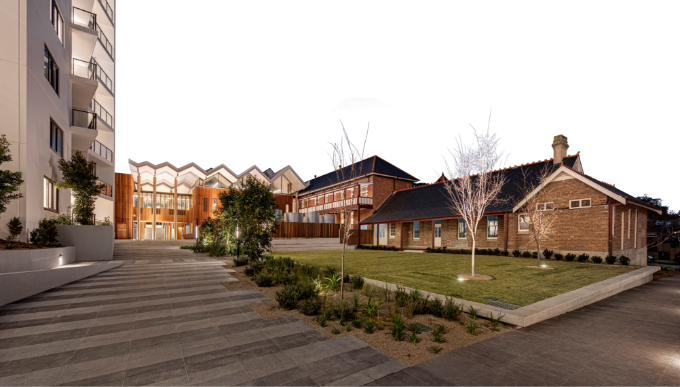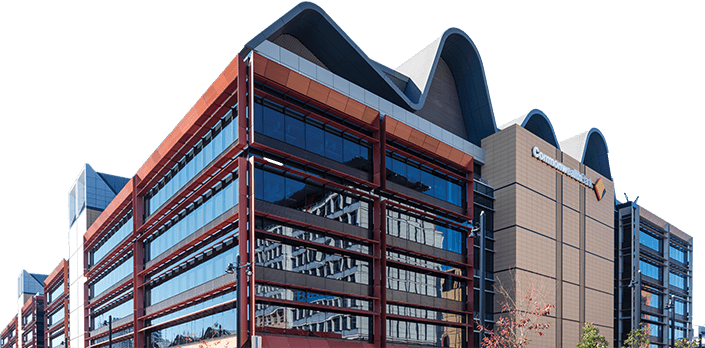 2015
South Eveleigh, Sydney
In 2015, a Mirvac-led consortium was selected to redevelop Australian Technology Park as the first critical piece of the Central to Eveleigh corridor transformation. Featuring nine buildings, with three new commercial workplaces, South Eveleigh celebrates the area's rich diversity and heritage, while creating access to community and cultural facilities, and highlighting the technology and knowledge economy that will bolster Sydney's standing as a truly global city of the future.
2016
EY Centre, 200 George Street, Sydney
A game-changer for commercial buildings, Mirvac worked closely with a number of partners to create and deliver EY Centre, one of Australia's first 'smart' buildings. Architects Francis-Jones Morehen Thorp designed a distinctively sculptural thirty-seven-storey building that employs a world-first timber-and-glass closed cavity facade system, giving it a unique appearance.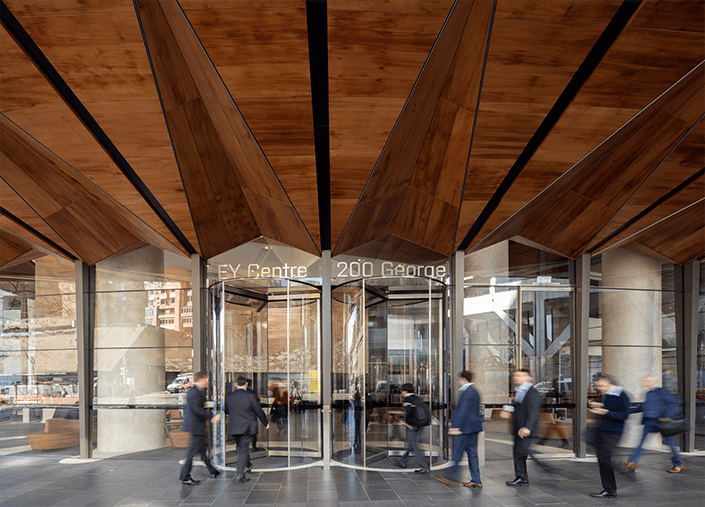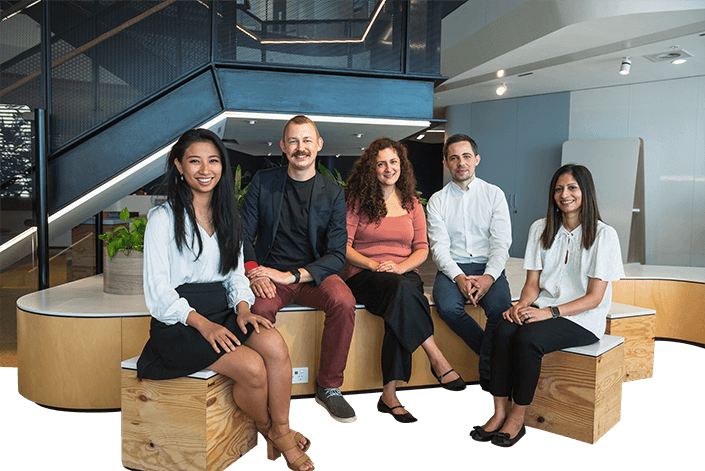 2017
Hatch team established
Hatch by Mirvac is our award-winning innovation program. It has been at the heart of Mirvac's customer-centric approach since 2014. Hatch by Mirvac provides a strategic approach to innovation and ensures it is supported by a robust innovation process, funding, resources, and innovation strategy. With these structures and support in place, Mirvac has created a strong innovation culture and capability.
2018
Mirvac launches Build to Rent
In July 2018, Mirvac launched an Australian Built to Rent Club with the Clean Energy Finance Corporation. The build to rent model is well established in the US, Europe and Japan, but it didn't exist in Australia, so Mirvac is a pioneer of the asset class here in Australia.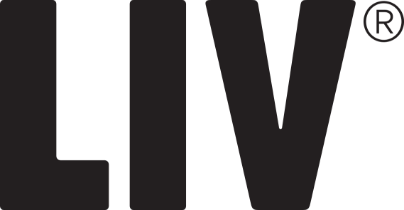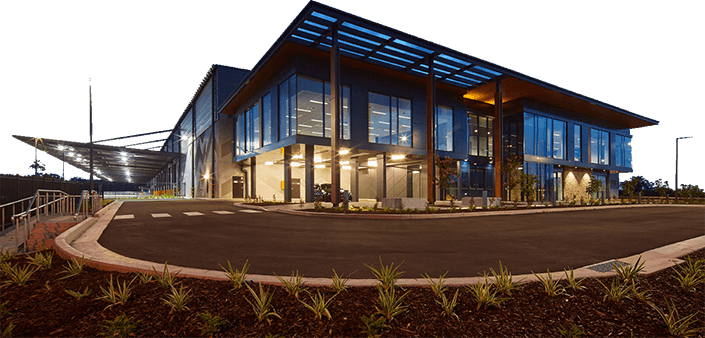 2018
Calibre, Sydney
The Calibre business park site in Eastern Creek was once an animal quarantine station. Located at the junction of the M4 and M7 motorways, Mirvac saw its massive potential as a commercial hub. Completed in 2018, today it is a leading industrial estate, home to some of Australia's most recognisable brands. Designed in-house by the award-winning Mirvac Design team in conjunction with specialist industrial architects SBA Architects, Calibre delivers a blend of flexible warehousing, A-grade office space and advanced specifications with market-leading technology throughout the facility.
2019
Waterloo Metro Quarter, Sydney
Mirvac and John Holland were announced as the successful tenderer for Waterloo Metro Quarter in 2019. This $900-million urban precinct will be integrated with the new Sydney Metro station in Waterloo. The development will deliver an activated plaza with high-quality workplaces, shops, and a mix of residential housing options, including affordable and social housing and student accommodation. The concept plans also include provision for public facilities, such as a community hub, workspace and meeting areas, cafes, a childcare centre and a gym.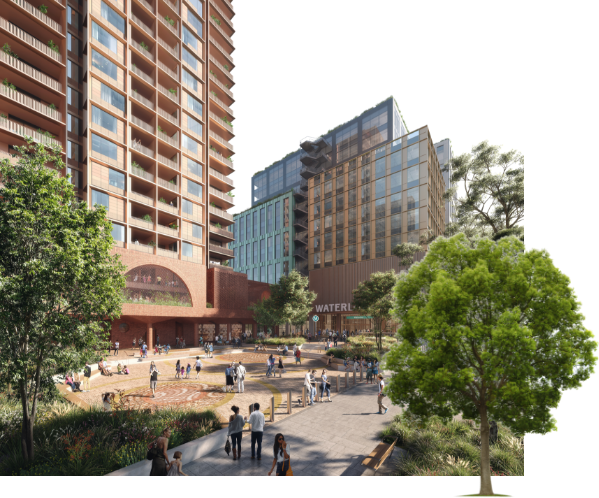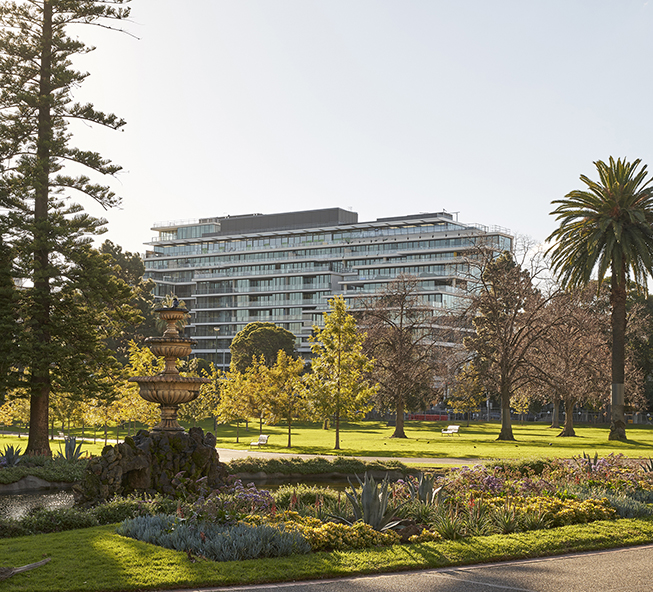 2019
The Eastbourne, Melbourne
Developed on the site of the former Dallas Brooks Hall and delivered in partnership with Freemasons Victoria, The Eastbourne replicated the success of Mirvac's flagship The Melburnian from over a decade earlier. Completed in 2019 and aimed at the luxury owner-occupier market, the classically terraced building opposite the beautiful Fitzroy Gardens boasts spectacular views of the CBD and offers residents recreation and wellness facilities comparable to the best six-star hotels.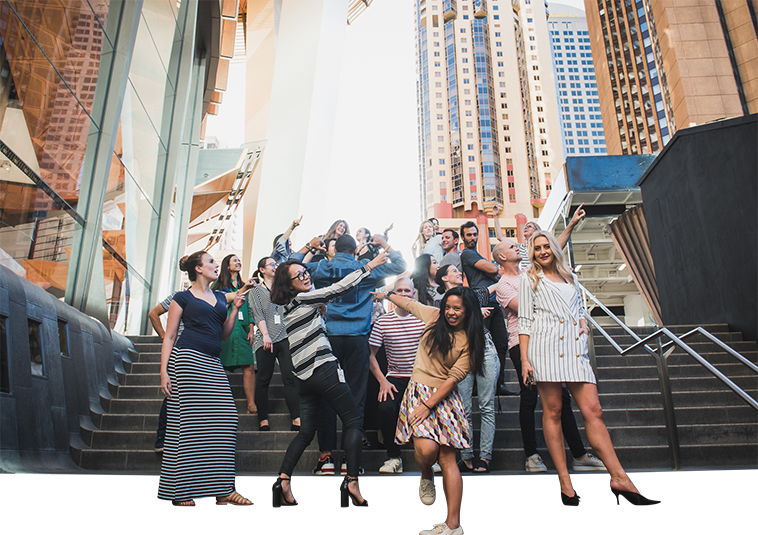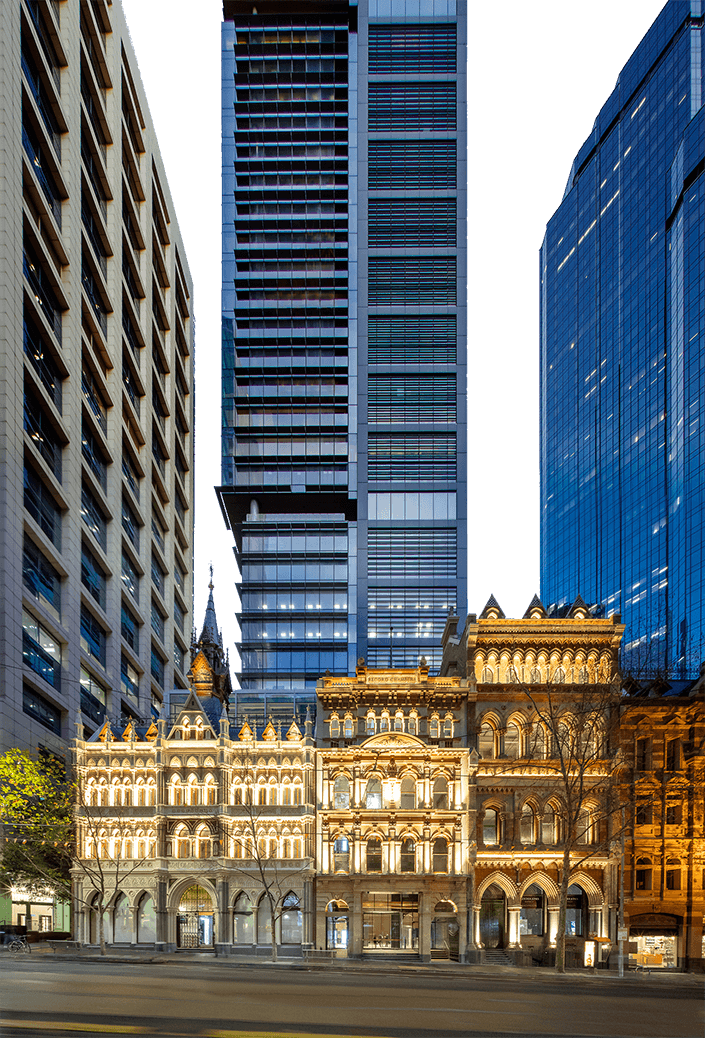 2020
Olderfleet, 477 Collins Street, Melbourne
Completed in 2020, 477 Collins Street was designed by globally recognised design house Grimshaw Architects working closely with Carr. The project celebrates the rich heritage of the original Olderfleet buildings while projecting a thoroughly modern form onto the Melbourne city skyline. From the Victorian heritage facade to the stunning glass tower, this thirty-eightstorey PCA premium-grade office 'smart' building brings together the latest thinking in technology, amenities, wellness and sustainability.
2020
Nine by Mirvac, Willoughby, Sydney
In 2020, Willoughby City Council approved Mirvac's development application to redevelop the former Nine Network headquarters into a boutique collection of high-quality apartments. Integrated into the landscape and surrounding community, this prized Sydney site will offer future residents homes of the highest quality as well as extensive outdoor space and all the amenities and social infrastructure Sydney's lower North Shore has to offer.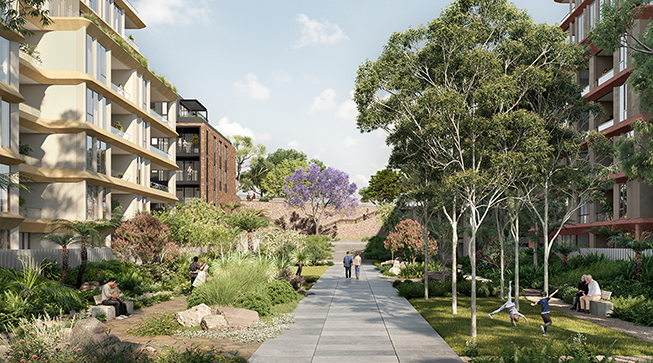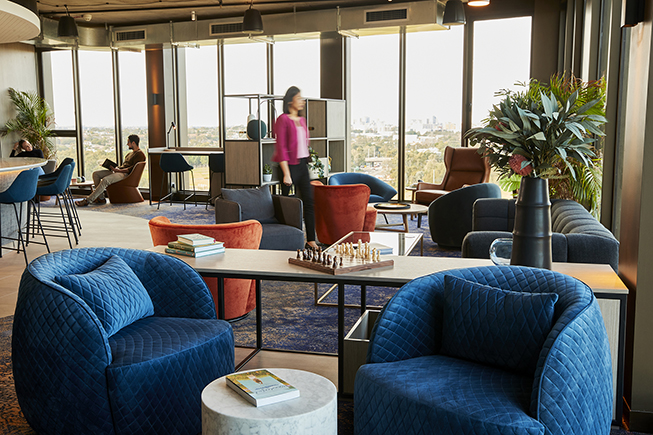 2020
LIV Indigo, Sydney
LIV Indigo was launched in 2020 and was Mirvac's first community exclusively for renters. Long-term leases enable renters to make the space their own, including painting walls, hanging pictures and having pets. Sustainability features include recycled water, solar panels, bike sharing and EV plug-in stations, and residents enjoy amenities such as 24-hour onsite maintenance and security, and shared facilities such as barbeques, event rooms, workspaces, a gym, yoga studio and a cinema.
2020
Green Square, Sydney
The Green Square precinct is one of the largest urban renewal projects in Australia; when complete, it will aim to deliver over 1600 apartments, office and retail space, and a substantial public domain within the Green Square town centre. Mirvac has had a project agreement with Landcom to develop its sites since 2012. In 2020, Mirvac acquired Landcom's ownership of the future stages of Green Square town centre, including future apartments, commercial and retail spaces.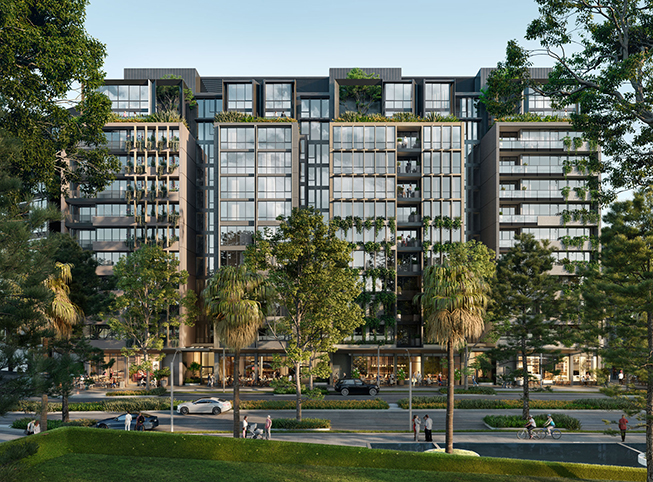 2021
Pavilions, Sydney Olympic Park, Sydney
In 2021, Mirvac teamed up with The UNSW SMaRT Centre for an industry-first project: to build an apartment using waste materials. The apartment's flooring, wall tiles, kitchen, lighting features, furniture and artworks are made from recycled waste glass and textiles. This innovation has the potential to revolutionise home construction and, in time, transform household waste into a valuable resource.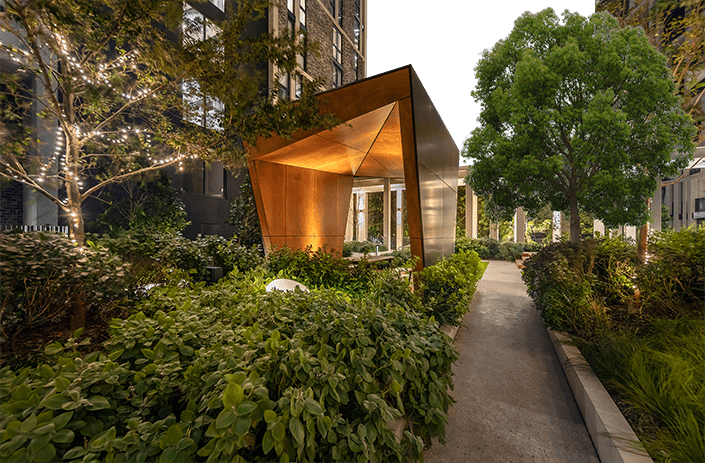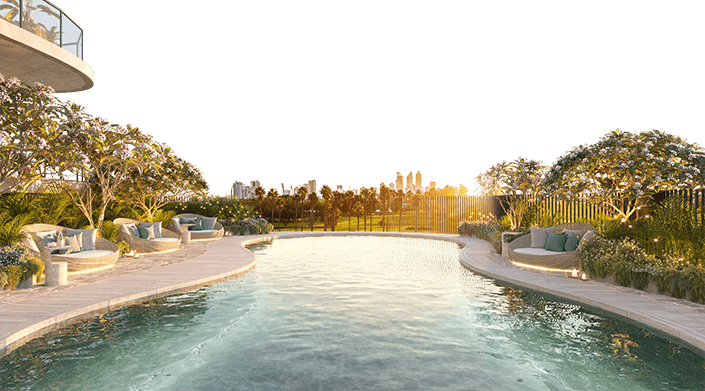 2021
Ador, Perth
Located in Mirvac's The Peninsula Burswood precinct, Ador is set to be an elegant, boutique mid-rise residential building expected to comprise of 82 exclusive apartments amid luxurious lifestyle amenities and high-quality landscaped spaces.
2021
Voyager, Melbourne
In 2021, Mirvac completed Voyager at Yarra's Edge. Masterfully designed by Mirvac Design, the building's bronze and glass structure welcomes visitors to Melbourne from the Bolte Bridge and marks one of the final stages in Mirvac's twenty-year commitment to the waterfront community.
2021
Net positive carbon
Mirvac notched up yet another first in 2021, when it became the first Australian property company to become net positive carbon, nine whole years ahead of target. Mirvac is also on target to send zero waste to landfill by 2030.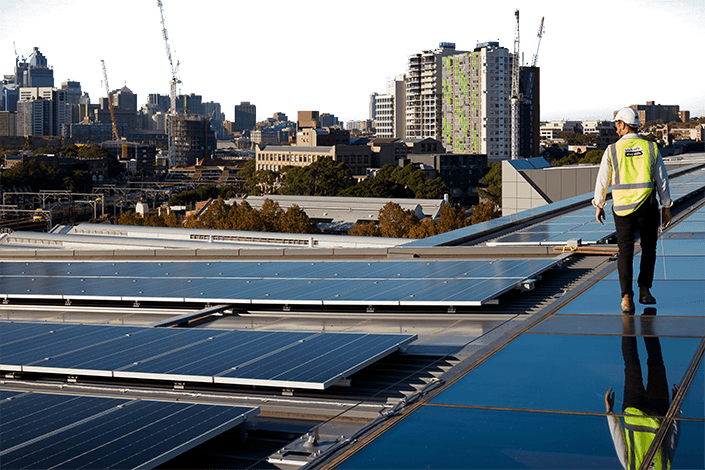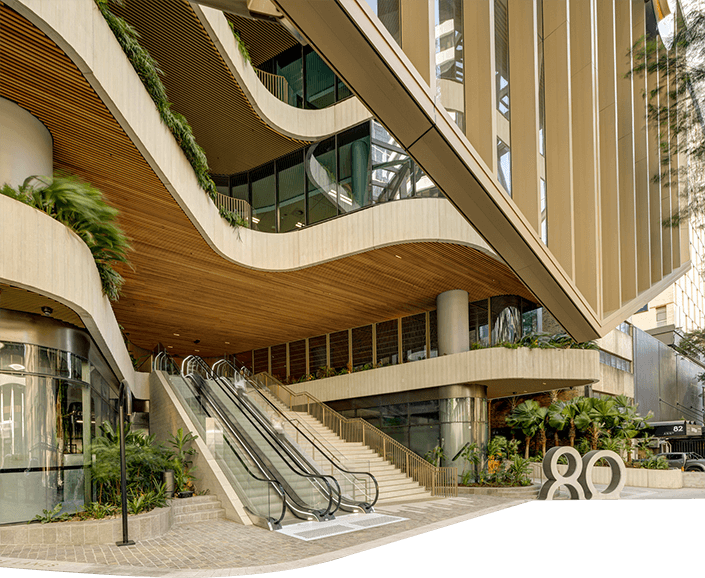 2022
Heritage Lanes, 80 Ann Street, Brisbane
Completed in 2022, Heritage Lanes is a thirty-five-level premium office building in Brisbane's CBD. With dual frontage onto Turbot and Ann streets, the building's design boasts a number of breathable spaces to take advantage of the local climate and is net-zero carbon in its operations. The tower construction also used 89 per cent recycled steel and a lower carbon concrete made with 70 per cent recycled water. The building's aesthetic pays homage to the old Brisbane Fruit and Produce Exchange, which was located on the site until the mid-1900s.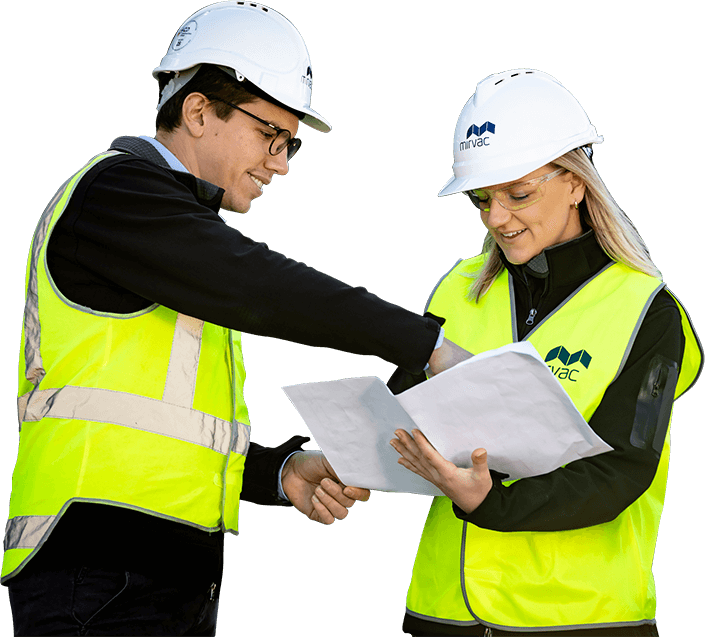 2022
Mirvac named number one globally for gender equality
Mirvac was ranked number one in the world in Equileap's Global Report on Gender Equality for the first time, leading a global field of 4,000 companies across 19 criteria to take the top spot.
2022
Mirvac awarded AFR Boss Best Place to Work for the Property sector
The AFR Boss Best Places to Work awards recognise organisations that are pioneering new ways of working and pushing the boundaries when it comes to workplace policies and practices. Mirvac won the top spot in the 2022 AFR BOSS Best Places to Work list for the Property, Construction and Transport sector.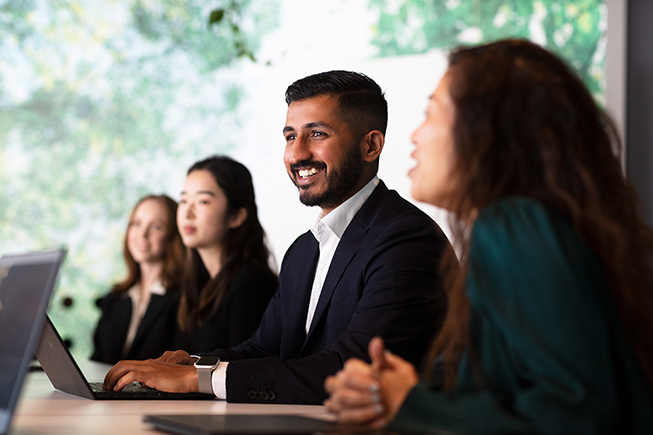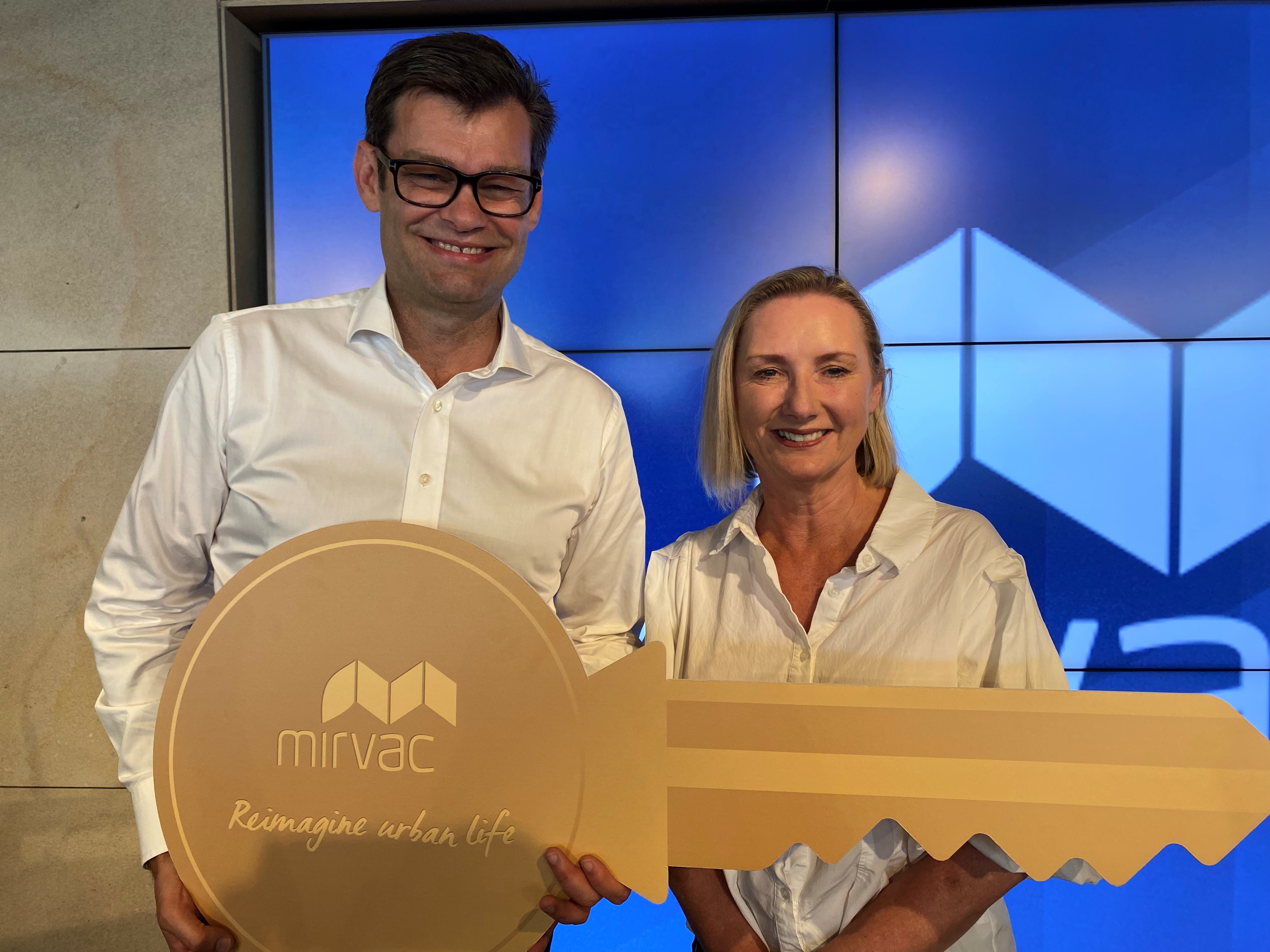 2023
Campbell Hanan becomes Group CEO & Managing Director
In 2022, after ten years as CEO & Managing Director, Susan Lloyd-Hurwitz announced her retirement. In March 2023, Campbell Hanan succeeded Susan as Mirvac's next Managing Director and Group CEO. Campbell joined Mirvac in 2016 as the Head of Commercial Property, and in 2020 was appointed as Head of the Integrated Investment Portfolio. As a long serving member on Mirvac's executive leadership team, Campbell has worked with the ELT in setting the strategy, in driving Mirvac's culture, and helping to deliver solid results over many years.
The Mirvac difference
What has made Mirvac Unique over more than 50 years?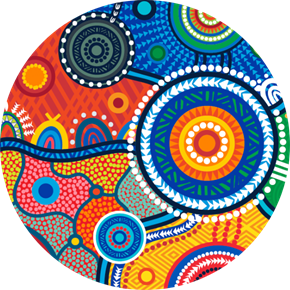 Mirvac acknowledges Aboriginal and Torres Strait Islander peoples as the Traditional Owners of the lands and waters of Australia, and we offer our respect to their Elders past and present.
Artwork: 'Reimagining Country', created by Riki Salam (Mualgal, Kaurareg, Kuku Yalanji) of We are 27 Creative.