Mirvac's in-house capabilities
Development
Mirvac's decisions are driven by the need to deliver the right product, in the right place, at the right price at the right time – and no business unit better embodies this than Development. Our experience has taught us how to identify a good opportunity, and how to position it in response to what customers need.

There are a host of commercial factors to consider with any Office and Industrial development, from the customer's leasing requirements and landowner's needs, to the authority regimes under which we need to seek approval. By synthesising and balancing all of this information, our team can determine the best way to approach every development project, unlocking value for everyone involved.

Co‑creation is at the very heart of our process, and we are mindful of the invaluable role that external collaboration can play. Working together with leading specialists in architecture, urban design, planning and interior design, we deliver solutions unlike anything in our market. Our process is about far more than just delivering a building; it's about understanding our partners' visions and needs, and working together to conceive a strategically considered longterm solution. The end result is often a complex, multi‑faceted vertical community, which considers everything from community engagement and public domain, to heritage restoration and ground plane activation. After all, the places we create are for our customers, but they need to serve their surrounding communities too.

In some cases, we choose to reposition an asset by carrying out a strategic refurbishment; on other occasions we seize the opportunity to co‑create a new asset from scratch together with a customer. Mirvac ensures that each development is set up to uniquely meet our customer's requirements, while adding value to our Office and Industrial portfolio.
Construction
The reputation Mirvac has earned as one of Australia's best residential builders has flowed through to our Office and Industrial business, where we've become known for our high‑end product and capacity to deal with complex challenges. Mirvac Construction's ability to plan is also unparalleled, and we commence each project by creating a comprehensive project plan that sets out a clear schedule. In the world of Office and Industrial, where timing is critical, we provide certainty that our projects will be delivered on time, every time – no miscommunications, no delays, and no unexpected costs.

Having Mirvac Construction involved in the process from day one also enables us to provide greater speed to market. Potential issues can be identified and resolved in the design stage, and we're increasingly embracing techniques like pre‑fabricated technology to improve efficiency and safety. Right down to our teams on site, everyone in Mirvac Construction is united by the same ethos and quality standards. This is reflected in everything from our impeccable HSE record to the award‑winning buildings we're responsible for creating.
Leasing
In Office and Industrial, having an in‑house leasing team is a major advantage, both for Mirvac and our customers. Contact with our team will often be the first experience our customers have with Mirvac, and we're confident that our team provides an accurate first impression of how we work.

From floor plates to fit‑outs, our team are comfortable discussing every aspect of our offering, and they play an important role in familiarising customers with the relocation process. We are often able to secure a significant pre-lease commitment, providing security for our joint venture partners, and opening up opportunities for co‑creation as the asset takes shape.
We're proud to have forged long‑term relationships with many of our customers. Far from treating it as a transactional interaction, we see the leasing process as a great way to get to know a customer and learn what's important to them. This puts us in a position to not only solve their problems in the immediate term, but to anticipate and respond to their needs as they evolve over time. By staying in close contact, we can keep our customers one step ahead.

"As a long‑term partner, we can also help businesses as their needs change over time – whether their space requirements grow, or they need to expand into different cities", says Group General Manager, Leasing & Agency Services, Paul Bezzina.
Asset Management
Mirvac's customer‑first ethos doesn't just apply to our buildings; it has shaped our asset management approach too. We have nine portfolio groups, which have been arranged geographically – a deliberate decision that aligns our business with our client journey. Thanks to this structure, our clients always feel they're working with "one Mirvac", from initial leasing conversations to ongoing facility management. With such a close understanding of their ongoing needs, we're able to anticipate any changes, continually add value, and keep our customers ahead of the game.

In asset management, we see our people as our number one strength. Not only are our teams set up in response to the activity within each portfolio, they are flexible enough to respond to any changes that arise. Through an ongoing investment in training and development, we position every member of our team to perform at their best. With the right people, processes and tools in place, we can attract the highest calibre employees, customers and partners, and effectively execute our customer‑centric strategy.
Mirvac is proud to have one of the newest portfolios with the longest WALE rating, which we see as a reflection of our strategic asset planning process. We work hard to optimise the performance of our assets at every stage of their life cycles, and review every asset annually – looking at everything from cashflow and CAPEX, to upcoming lease expiry and sustainability performance.

We also have a reputation for delivering superior sustainability outcomes. Not only does this align with many of our customers' values, it enables them to save significantly on ongoing costs like energy and maintenance. We do this by keeping our assets and their occupants running smoothly, and at optimum efficiency, whether that entails adjusting services according to data gathered from sensors, providing an on‑site concierge, or taking note of any changes within their business that may impact their workspace needs.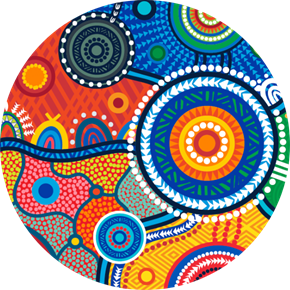 Mirvac acknowledges Aboriginal and Torres Strait Islander peoples as the Traditional Owners of the lands and waters of Australia, and we offer our respect to their Elders past and present.
Artwork: 'Reimagining Country', created by Riki Salam (Mualgal, Kaurareg, Kuku Yalanji) of We are 27 Creative.