Applications for this year's Summer Internship Programs have now closed.
About Mirvac
Mirvac is a leading, diversified Australian property group, with an integrated development and asset management capability. We have more than almost 50 years of experience in the property industry and an unmatched reputation for delivering superior products and services across our businesses.
Principally located in Australia's four key cities of Sydney, Melbourne, Brisbane and Perth, Mirvac owns and manages assets across the office, retail and industrial sectors, with ~$25 billion of assets currently under management. Our development activities allow us to create and deliver innovative and high-quality commercial assets and residential projects for our customers, while driving long-term value for our securityholders.
Our integrated approach gives us a competitive advantage in the creation of quality assets across the entire lifecycle of a project; from planning through to design, construction and development, leasing, property management and long-term ownership.
Recognising the contribution we make to Australia's major cities, our purpose, to reimagine urban life, inspires us to question how and why we do things. With a strong focus on our customers, we're asked to think about how we can redefine the landscape and create more sustainable, connected and vibrant urban environments, leaving a lasting legacy for generations to come.
Mirvac's vision is setting the standard as a world-class Australian property group that attracts the best university students to become our Future Leaders.
As a leader in the Australian development and construction industry, we offer interesting career opportunities across construction, engineering, architecture, design, marketing, sales, property management (office and retail), finance, IT, HR, legal and administration to our university candidates seeking to build their career with Mirvac.
Our employees benefit from working in a flexible and innovative working environment, strong leadership, clear career development opportunities and a wealth of health and wellbeing programs.
Diversity and Inclusion
To help us fulfil our purpose to 'reimagine urban life', Mirvac promotes diversity and inclusion in the workplace.
Our Diversity and Inclusion vision is to build a diverse team and inclusive culture that values diversity of perspectives and enables our people to: safely contribute; realise their potential; respond to our stakeholders' needs and provide Mirvac with a competitive advantage.
We deliver on this vision through four key focus areas:
Diversity of Thought - We recognise that a culture that honours the individual and supports diversity of thought will underpin innovation and our capacity to identify and adapt to change.
Inclusive Culture – We aim to foster a safe and respectful environment that seeks, cultivates and leverages the views of a demographically diverse workforce, by reflecting inclusion in our values and building inclusive leadership.
Flexibility – We continue to develop innovative approaches to work arrangements that enable our employees to achieve better work/life quality.
Gender Balance – We are committed to continuing our initiatives to reduce bias and provide equal opportunity for females to contribute and progress their careers at Mirvac, and we aim to drive participation in industry advocacy to improve gender representation across the broader property sector.
Gender Equity:

Mirvac has a strong reputation for the work that we have done to promote gender equality in our workplace. This work has been spearheaded by our CEO, Susan Lloyd-Hurwitz and our Board which is one of only a handful of ASX 200 Boards which is gender balanced.

The Gender Balance program that we have put in place has been multi-faceted and includes:
Setting targets relating to various diversity measures.
Annual pay equity reviews – we have maintained a 0% like for like gender pay gap for 3 years.
Mainstreaming flexible work practices – 75% of our employees have some sort of flexible work arrangement in place based on the results of our engagement survey.
Participating in female only mentoring and sponsorship programs.
Creating ASPIRE our own female only development program for females in Construction.
Implementing an industry leading Shared Care Parental Leave Policy.
Through our Gender Balance program, we aim to reduce bias and provide equal opportunity for females to contribute and progress their careers.

In recognition of the work we have done around gender equality we have been awarded the Workplace Gender Equality Agency (WGEA) Employer of Choice for Gender Equality citation for the past four consecutive years.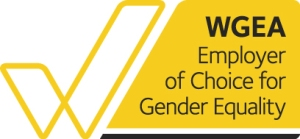 My Simple Thing:
Mirvac understands that we all lead busy lives and sometimes it's difficult to strike a balance between work and our own personal commitments. We believe that to fulfil our purpose we must develop innovative approaches to working arrangements that enable our employees to achieve better work/life quality. And, to assist in the management of individual employee performance and development to enhance their knowledge, skills and experience to build an enterprise agile workforce and learning organisation.
Many people get lost in their work commitment, forgetting about their life outside the workplace. When employees are provided with flexible working arrangements, they are given the ability to pursue other hobbies outside of work, improving their quality of life.
Mirvac is adamant about providing staff with flexible working conditions. We do this by promoting greater flexibility through our Flexible Charter and applying the TW3 across our offices.
What is My Simple Thing?
At Mirvac we allow our employees to make small changes to their work conditions and make arrangements that enhance their quality of work/life. Staff are able to change their workhours by discussing with their managers the most suitable step to take.
Flexible working does not necessarily mean working fewer hours. Staff are encouraged to be creative in the use of time and technology and work around their schedules.
Examples of simple changes currently in place:
Work from home
Take occasional Friday off
Go for a run or pursue other hobbies
Drop off or pick up kids from school twice a week.

At Mirvac we have faith that when we provide our employees with flexible working conditions, it improves the employer-employee relationship, driving determination and a good work ethic.
Our Internship Program
Mirvac's vision is to set the standard as a world-class Australian property group that attracts the best of the best.
As a leader in the Australian development and construction industry, our employees benefit from working in a flexible and innovative working environment, strong leadership, clear career development opportunities and a wealth of health and wellbeing programs.
Interns are our future leaders! We are looking for people with the right combination of skills and values to drive our vision and strategy across our diverse business.
With opportunities across multiple areas of our diverse business for our Internship Program we will be recruiting penultimate year students from the following disciplines:
Mirvac Design (Architecture*)
Property Development
Construction
Business Intelligence
Sales & Marketing
Digital
Group Risk
Finance (Commercial and Residential)
Office Asset Management
Business Solutions
Investor Relations
*All internships in the areas above are accepting applications from Penultimate or Final year students, with the exception for our Architectural Design Internship which will only be accepting Masters students.
Internship Program Structure
Our commitment to you is up to a full-time paid summer internship program designed to assist you to build your career in the Property & Construction Industry.
Monday 29th November 2021 to Friday 18th February 2022
12 weeks full time Summer Internship within your area of interest, team or site project
Participation in active projects within your team and our Innovation Projects
Learning programs to build upon your professional and technical skills
Networking opportunities across business teams and our Executive Leadership Team
Guided lectures each week from our Management Leadership Teams
Support structure including a Manager, Buddy, Mentor and Intern Program HR Team
At the completion of your summer program a review meeting will be conducted, and you may be offered the opportunity to continue within your team in a tailored working structure (Full time, Part time or Casual). This is based upon your performance throughout the summer and dependent upon business projects and workload and will be openly discussed throughout your summer program. Your continued employment beyond the program is not guaranteed.
Areas of Study
The following areas of study will be ideal for each of these internship opportunities based upon the activities and projects you will have exposure to.
Mirvac Design Internship
Study Area: Master of Architecture
Property Development Internship
Study Area: Property, Architecture, Engineering, Construction, Property Economics, Planning, Housing, Project Management
Construction Internship
Study Area: Construction Management, Engineering, Mechatronics/Robotics, Housing or Architecture
Business Intelligence Internship
Study Area: Information Systems, Computer Science, Mathematics, Actuarial, Business, Statistics or Data Science related
Sales & Marketing Internship
Study Area: Media or Communications, Marketing, Advertising, Digital, Business
Digital Internship
Study Area: Information Technology, Computer Science
Group Risk Internship
Study Area: Commerce, Business or Risk Management with a major in Accounting, Finance or Audit.
Finance Internship (Commercial and Residential)
Study Area: Accounting, Finance, Commerce, Business
Office Asset Management Internship
Study Area: Property, Asset Management, Property Economics, Property Valuation
Business Solutions Internship
Study Area: Property, Business & Commerce, Analytics
Investor Relations Internship
Study Area: Finance, Accounting, Marketing, Management
Application Process
Complete your application online
Complete your online application with your Cover Letter, Resume, current Academic Transcript and qualifying questions. Upon submitting your application, you will receive a link asking you to complete the next application steps.
Gradsift Profile
You will be asked to complete a Gradsift profile to understand your background and experience. Your Gradsift profile answers are selected from a drop-down menu, will take less than 10 minutes and will assess your background across multiple attributes including academic, work experience, extra-curricular and more.

Video interview
If you've impressed us with your online application, we'll invite you to complete a video interview. You'll be able to complete the video interview in the convenience of your home at a time that works for you.

Assessment Centre
If you've got through to this stage, congratulations! You will need to make yourself available to attend an assessment centre the end of July or beginning of August.

Offering you a role
If you're successful at our assessment centre, we'll call to give you the exciting news and forward you a written offer in August 2021.

Commencing in your new role
You'll commence in your new role on Monday 29th November 2021
FAQs
Am I eligible to apply?
To be eligible for our Summer Internship Program, applicants should at the time of application be a citizen of Australia or New Zealand or hold permanent residency in Australia.

Is my degree eligible?
Please review the Available Opportunities that will advise the degree qualifications we will accept for each internship.

We are seeking Penultimate or Final Year students
Masters students only for our Architectural Design internship