Agent
A person authorised to act for another in the buying of a property. Mirvac has authorised some external Sales Consultants to act as its agent.
Body Corporate
A Body Corporate or Owners Corporation is a separate statutory entity which comes into existence when the strata plan for a building is registered. The Body Corporate or Owners Corporation is the legal owner of all Common Property and has certain statutory rights and obligations in relation to the Common Property. The Body Corporate or Owners Corporation can be sued and can sue. Each owner is automatically a member of the Body Corporate or Owners Corporation for that building. You should check the by-laws to understand what responsibilities and rights the Body Corporate or Owners Corporation has.
Building Inspector
A qualified person who is responsible for checking buildings and dwellings during and after construction to ensure that they comply with building regulations.
Building Regulations
These are laws imposed by the Building Code of Australia and local authorities relating to the design and construction of buildings. Building Regulations ensure the safety and health of people in or about dwellings. They can also be used to help improve efficiency and reduce waste.
Buying off the plan
Buying a property before it has been constructed.
Certificate of title
The document evidencing ownership and interest of a lot of land.
Colour schemes
A selection of colours and finishes that you can choose from when building your home. E.g. tiles and cupboard handles.
Common property
An area of land jointly owned by all members of the Owners Corporation or Body Corporate and for which all owners have common liabilities. You should check the plans to understand what is and isn't Common Property but this will usually include things such as stairwells, garden areas, external walls and windows.
Community title
A Certificate of Title for a community lot, community strata lot, development lot or common property in a masterplan.
Conditions of sale
The terms of a contract of sale made between the vendor and purchaser.
Conjunct agent
Where an agent works with one or more other agents to sell a property.
Contract of sale
The binding agreement relating to the sale of the property.
Cooling off period
A statutory period after the contract of sale is executed during which the purchaser may cancel the contract unconditionally. Not all properties have a cooling off period, and the duration of the period may vary depending on the property and the State.
Crown land
Land owned by a State Government or the Commonwealth Government.
Deposit
Percentage of the purchase price, or an agreed amount, paid on the exchange of Contract. The deposit is normally 10% of the Purchase Price of a property but this may vary.
Development Approval
Approval from the relevant planning authority which sets out the conditions for development and construction. Development approvals must be obtained prior to commencing development or construction.
Disclosure Statement
A statement required by law, in which vendors of particular kinds of property must reveal specified information to potential buyers. Disclosure Statements are usually attached to the Contract of Sale, although it may be provided separately before a contract is available.
Easement
A legal right to a non-owner to use land or airspace for a specified purpose. E.g. to gain access to a road or to swing a crane.
Finishes
Colour Schemes and options which you may choose from when building your home.
FIRST HOME OWNER'S GRANT (FHOG)
The FHOG is a national scheme funded by the states and territories and administered under their own legislation. Under the scheme, a one-off grant is payable to first home owners that satisfy all the eligibility criteria. The FHOG may vary in different states and territories within Australia.
Guarantor
A person who guarantees to fulfil obligations including the obligation to pay money under a contract/loan if a party to that contract or loan does not comply.
Holding Deposit
An agreed amount paid by the buyer to take a property off the market. It is normally 10% of the Purchase Price.
Interest Rate
The rate charged by a lender for the borrowing of money. It is normally a percentage of the total amount borrowed.
Joint Venture
Where two or more parties partner to carry out some activity. E.g. to purchase and develop real estate.
Market Price
The price a willing buyer is prepared to pay.
Outbuildings
A building separate to a particular allotment of land or main building but associated with it. E.g. a garage.
Owner Occupier
An owner of a property who resides in the dwelling.
Pre-approval
Before you start looking for a home you can apply for pre-approval for a loan/mortgage through most banks and financial institutions. Pre-approval will give you a clear guide as to how much money you have to work with.
Purchase price
The price agreed to in the Contract of Sale.
Restrictive Covenants
A written agreement between a landowner and a purchaser that restricts the use of some part of the land. For example, there may be covenants that restrict the type of building materials you can use to build a home to ensure that a neighbourhood retains its character.
Right of first refusal
The right to have the first option to buy (or refuse to buy) a property.
Sales Advice
A form used to prepare a Contract of Sale. It is normally accompanied by a Deposit or Holding Deposit.
Sales Consultant
A person authorised to act for another in the buying of a property. Sometimes referred to as an agent.
Settlement
A settlement of property completes the contract of sale and usually occurs when the purchaser completes the final payment of the contract price and takes legal possession of the property.
Stamp Duty
A tax on legal documents relating to the transfer/sale of property. Stamp Duty varies from state to state and is calculated as a percentage of the purchase price or the market value of the property, whichever is the greater.
Strata Levy
A fee agreed by the Body Corporate or Owners Corporation imposed on land and property owners to fund the running and maintenance of Common Property and administration costs. Strata levies are normally billed on a quarterly basis.
Trust Account
A bank account where funds are held by an agent for or on behalf of another person, usually to hold deposits.
Zoning
When a town or land is divided in areas for the purposes of planning and controlling the development of each area.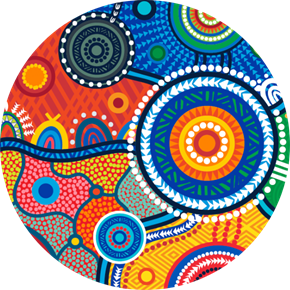 Mirvac acknowledges Aboriginal and Torres Strait Islander peoples as the Traditional Owners of the lands and waters of Australia, and we offer our respect to their Elders past and present.
Artwork: 'Reimagining Country', created by Riki Salam (Mualgal, Kaurareg, Kuku Yalanji) of We are 27 Creative.