Brisbane's Heritage Lanes First to Achieve Australia's Greenest Certification
Brisbane's state-of-the-art Heritage Lanes building and precinct, head office to Suncorp and KPMG, is the first in the world to achieve a 6 Star Green Star Buildings certified rating, a new world-leading sustainability benchmark from the Green Building Council of Australia.
People in the photo are: James Mackinnon, M&G Real Estate; Amy Menere, Mirvac; Councillor Adam Alan, Brisbane City Council; Davina Rooney, GBCA; Simon Healy, Mirvac; Cris Johansen, Mirvac; Henry Parker, M&G Real Estate and Adrian Zanetti, Suncorp
Green Star is an internationally recognised rating system, developed by the Green Building Council of Australia (GBCA), and sets the standard for healthy, resilient, positive buildings and places. Mirvac and M&G Real Estate (M&G) joined the GBCA today to receive the official certification for Heritage Lanes, Mirvac's first net zero carbon in operation office development.
The ~$800m world-class office tower, spanning 35-levels, designed for 7,000 employees and incorporating more than 60,000 square metres of premium-grade office space, is one of Australia's smartest buildings, embracing leading technology, sustainability and design.
Mirvac's Group General Manager, Commercial & Mixed-Use Development, Simon Healy said: "Heritage Lanes is the expression of a fantastic partnership with M&G Real Estate and major tenant, Suncorp, that from the outset, set out to be a world-class workplace and one of the most sustainable new buildings in Australia.
"We were committed to achieving quality outcomes for both the project and the city. Heritage Lanes is Mirvac's first large-scale net zero carbon in operation office development, powered by 100% renewable electricity. It has created an inclusive and vibrant community, which includes the cross-block public laneway known as 'Market Lane', an urban garden, arbour, and reflection pool, and has an impressive showcase of artworks by First Nations artists.
"Across our Queensland portfolio, which includes apartment projects Quay at Newstead, Ascot Green at Brisbane Racing Club and Gainsborough Greens masterplanned community in Pimpama, sustainability is front of mind when we design buildings and precincts like Heritage Lanes.
"We have a strong sustainability track record – in 2021, we met our goal to be net positive in carbon (scope 1 and 2) nine years early, and we're now working to achieve net positive in the challenging area of scope 3 emissions by 2030. We're also targeting zero waste to landfill by 2030. For us, it is about leaving a positive legacy and showing industry leadership to influence positive change," said Mr Healy.
The GBCA's Chief Executive, Davina Rooney said Heritage Lanes embodies the highest sustainability targets for Australian buildings.
"I congratulate Mirvac and M&G on receiving the first ever 6 Star Green Star Buildings certification. Heritage Lanes has achieved the highest standard in our new certification tool, showcasing the future of Green Star Buildings," said Ms Rooney.
Key sustainability features of Heritage Lanes include:
The reuse and refurbishment of an existing two-storey heritage building and reinstatement of a heritage market shed.

The tower construction used a lower carbon concrete made with 70 per cent recycled water and 89 per cent recycled steel content.

Ninety per cent of construction waste was recycled to divert it away from landfill.

Water saving features include the reuse of rainwater for cooling towers and irrigation, with 100 kilolitres of storage on site, and the building features 129kW of solar energy generation.

Recycling and waste management has been given careful attention across the tower, and Mirvac also provides education programs to partners and suppliers on initiatives that minimise waste and environmental impact.
Fund Manager of M&G Real Estate's flagship core Asia Pacific property strategy, Richard van den Berg, underscored M&G's alignment with sustainability.
"As champions of sustainability, M&G's involvement in the Heritage Lanes precinct comes as a natural progression. Our commitment to sustainability goes beyond rhetoric; it's embedded in our investment philosophy. We actively seek opportunities that not only generate returns but also advocates environmental stewardship. This milestone, the heralded 6 Star Green Star Buildings certification, stands as a testament to our dedication to driving positive change through sustainable investment practices and shaping a greener, more sustainable future for generations to come.''
Suncorp Group's Head of Real Estate Maurice Gallagher said Heritage Lanes is an industry leading green workplace with a key focus on sustainability, innovation and occupant wellbeing.
"Mirvac's sustainability plans and aspirations were a significant influence on Suncorp's decision to choose Heritage Lanes as our new headquarters," he said.
"At Suncorp, we see first-hand the devastating impacts of climate change when we are on the front line with our customers and communities after severe weather events.
"We are very conscious of doing everything we can to proactively reduce our environmental footprint and operate more sustainably.
"Suncorp is proud to have partnered with Mirvac and M&G and congratulate them achieving this 6 Star Green Star Buildings rating."
Heritage Lanes also targeted a 5.5 Star NABERS Energy and 4.5 Star NABERS Water ratings and is on track to achieve a Platinum Core and Shell WELL Certification next month. Suncorp occupies 40,000 square metres at 80 Ann Street, with KPMG leasing 7,800 square metres, and APA over 4,400 square metres at the building.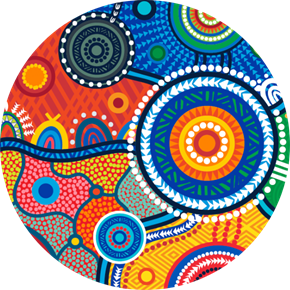 Mirvac acknowledges Aboriginal and Torres Strait Islander peoples as the Traditional Owners of the lands and waters of Australia, and we offer our respect to their Elders past and present.
Artwork: 'Reimagining Country', created by Riki Salam (Mualgal, Kaurareg, Kuku Yalanji) of We are 27 Creative.