Mirvac Retail Announces all Shopping Centres are Now Powered by 100% Renewable Electricity
The equivalent to taking over 12,000 cars off Australian roads this year
Mirvac is forging ahead on its commitment to being net positive carbon by 2030, announcing that as of 1 January 2021, all 16 of its retail shopping centres will be powered by 100% renewable electricity. Industry leaders in this space, this announcement demonstrates the company's ongoing focus to reduce its carbon footprint, in spite of the many obstacles faced by the retail industry in 2020. With an overarching ambition to be a force for good, the company has also made commitments to be net positive water and send zero waste to landfill across the business by 2030.
Mirvac released its This Changes Everything sustainability strategy in 2014, setting a target to be net positive carbon by 2030, and has since been focusing on energy efficiency and renewable energy procurement to help it to reach its goal. All retail shopping centres in NSW, ACT and Vic were purchasing 100% renewable electricity for over 12 months, but as of January 1 of this year, Mirvac's Qld centres officially joined the party too, ensuring the company has eliminated all emissions from electricity use across the portfolio.
This means that almost 30,000 tonnes of CO2 will be eliminated this year alone, which is equivalent to taking over 12,000 cars off the road. It will also reduce Mirvac's carbon emissions by 39% in FY21, making a huge impact on the Group's journey to be net positive carbon.
To add to this, many of the retailers in 11 of the 16 shopping centres benefit from the change to renewable electricity, with embedded networks in those centres allowing Mirvac to on-sell to their partners within each precinct. This means many retail stores are also having a positive impact on the environment, combining with Mirvac to eliminate 51,000 tonnes of CO2 in 2021, which is the equivalent of taking 21,206 cars off the road.
"Our shopping centres play a major role in their local communities and we believe it is our responsibility to work hard to ensure we drive positive change in this area," says Sarah Clarke, Mirvac Group General Manger, Sustainability.
"And further to that, we want to share this message with all of our customers and partners, that even small efforts – whether being mindful of electricity or water usage, recycling or reducing waste in the first place – can make significant progress in ensuring we all work towards having a positive environmental impact."
As well as targeting net positive carbon, Mirvac is currently working on its plan to achieve net positive water by 2030. Since 2014, Mirvac has reduced its overall water intensity by 29% and by 37% across its retail shopping centres. In the World Economic Forum's Global Risks Report 2018, water is ranked as the world's number one social risk and according to recent World Resources Industry report, Australia is one of the world's most water-stressed nations. This latest commitment to purchase 100% renewable electricity means that Mirvac is contributing to the reduction of water used to generate electricity at coal fire power stations.
Beyond reducing water use and carbon emissions, Mirvac last year released its plan to send zero waste to landfill, which focuses on avoiding waste in the first place, reducing contamination in its recycling streams and diverting clean separated materials to achieve maximum recovery outcomes, as well as reduced landfill waste, its associated emissions and the waste management costs.
Results across the 16 Mirvac retail shopping centres in NSW, Vic, ACT and Qld show that despite the hurdles of 2020, all centres have continued to improve diversion from landfill and are committed to reach the goal of zero waste to landfill by 2030. Mirvac's Retail portfolio is now diverting 69% of its waste from landfill, improving from only 34% in 2014, which demonstrates the huge progress and commitment to reduce waste and enhance recycling across the portfolio.
Over 7.3 million tonnes of food is wasted each year in Australia, making us the fourth highest in the world per capita.* Mirvac actively supports the reduction of food waste and provides separate organics collection processes to its retail partners. This food waste is either processed on site by using state-of-the-art technology or collected and transported to a composting facility for maximum recovery outcomes. Mirvac continues to investigate the best technologies and opportunities in this area, such as the award-winning closed-loop solution it has successfully introduced at Queensland's Kawana Shoppingworld and Orion Springfield Central through its Pulpmaster initiative.
Consumers are becoming more conscious of their environmental impact and Mirvac plays an important role in educating and bringing awareness to its partners and communities. As we launch into a new year, Mirvac will continue to focus on the important work of reducing its carbon emissions and its waste and having a positive impact on the planet. To further aide its ambitions, Mirvac is also committed to providing education to all of its partners and customers.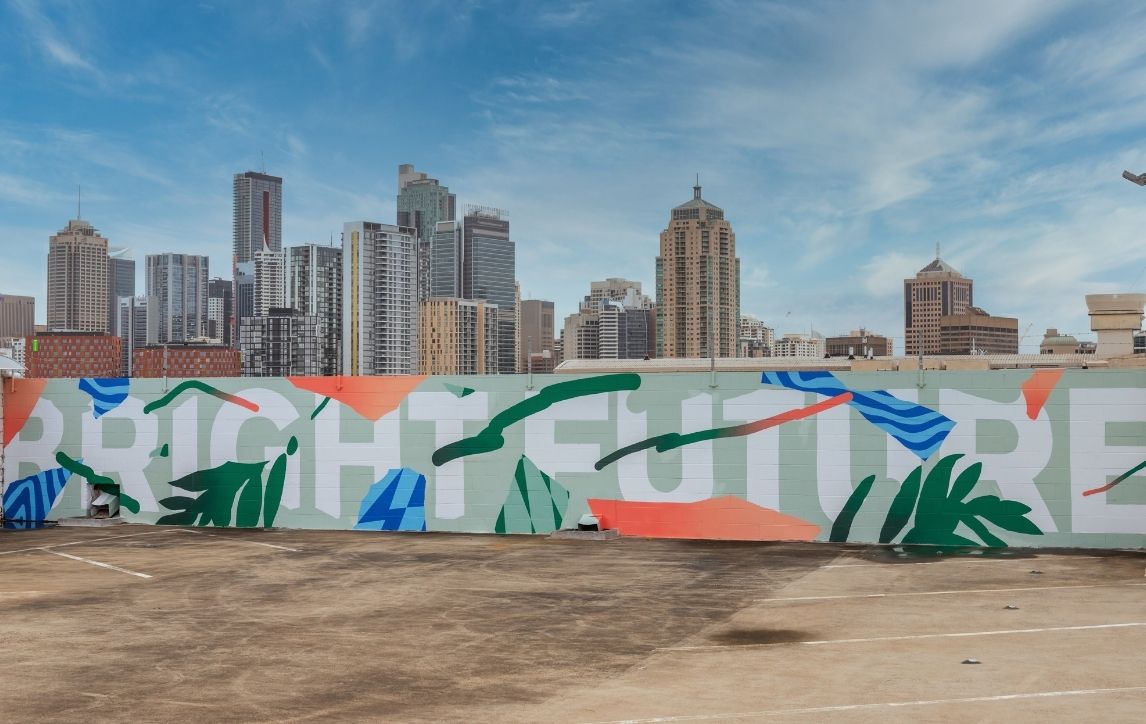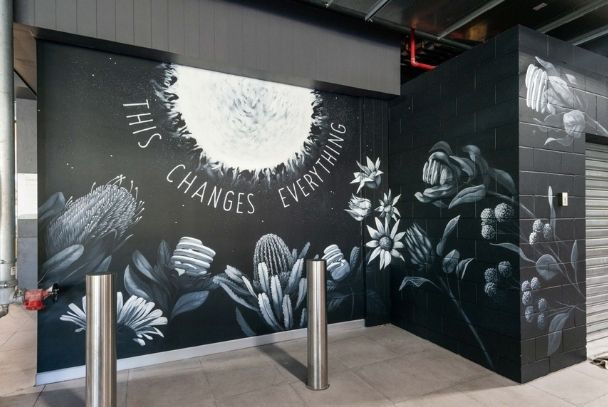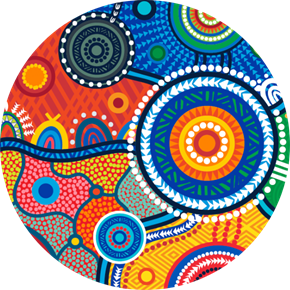 Mirvac acknowledges Aboriginal and Torres Strait Islander peoples as the Traditional Owners of the lands and waters of Australia, and we offer our respect to their Elders past and present.
Artwork: 'Reimagining Country', created by Riki Salam (Mualgal, Kaurareg, Kuku Yalanji) of We are 27 Creative.