Employee Experiences #1 - Wellness in the Workplace
Employee well being is front and centre in the current sustainability debate and is becoming an increasingly important consideration for our customers re-imagining workplaces.
Employee well being is front and centre in the sustainability debate in 2018 leading to a range of ramifications and developments in the workplace. The rise of yoga classes in the office, an abundance of green plants, sunlight and healthy food are all part of the movement towards healthier working environments.
As these trends unfold, well being has become an increasingly important consideration for our customers re-imagining workplaces. It has also started to change the way we think about and develop work environments.

Certifications
New wellness standards in buildings, such as the WELL Certification, are helping to drive these initiatives. The WELL Certification is the first building accreditation that focuses solely on the health and well being of its occupants, harnessing the built environment as a vehicle to support human health. It monitors metrics across six areas including: fitness, air, water, nourishment, light and mind.
Mirvac is at the forefront of this trend. Our new headquarters at EY Centre, 200 George Street, was the first to achieve a WELL Certification in Australia in March 2017. If you visit our office, you'll likely notice some of the 1,171 plants dotted amongst the desks or catch some our staff headed to one of the weekly pilates classes, all part of the certification.
End-of-trip facilities
End-of-trip facilities have also become an important priority for our customers and their employees. These facilities now cater for a range of users, from cyclists commuting to and from work, to people enjoying a run or yoga class at lunchtime. Mirvac is pushing the boundaries by integrating technology and innovation into these spaces, and working with architects and designers to create unique experiences that promote health and fitness, while offering creature comforts.
The recent completion of the end-of-trip facilities at 367 Collins is a good example of this innovative approach. Mirvac worked with our partners to transform a series of old bank vaults in the bottom of the building into state-of-the-art end-of-trip facilities providing a high level of comfort and convenience, offering a fully integrated zone of secure lockers, WCs, showers and change areas in a comfortable and luxurious purpose-built space.
The space is designed for the discerning user who is as comfortable in a boardroom as they are in a yoga studio.
Building design
We are increasingly focusing on designing buildings that will support and promote customer health and well being.
At Mirvac's headquarters at EY Centre, 200 George Street, we built an internal staircase to encourage employees to walk between floors, rather then take the lifts. We also included over 1,171 plants, which is more than one plant per person, to provide employees with access to nature and filter the air. We are looking at taking this concept even further at our project currently in the planning phase by designing biophilic buildings that incorporate natural elements such as timber, stone and plants, throughout the whole development.
All these improvements ultimately ensure our workplaces provide the optimum environment for people who work and visit them, a goal that is fundamental for Mirvac as we continue to develop spaces that improve health and well being.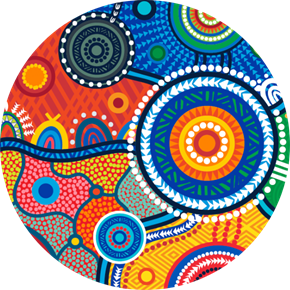 Mirvac acknowledges Aboriginal and Torres Strait Islander peoples as the Traditional Owners of the lands and waters of Australia, and we offer our respect to their Elders past and present.
Artwork: 'Reimagining Country', created by Riki Salam (Mualgal, Kaurareg, Kuku Yalanji) of We are 27 Creative.