Smart precincts to predict the future of workplaces
Trends including the impact of automation and other technologies on employment and the development of smart cities will trigger an evolution of the smart precinct, acting as a testbed for urban innovation and workplace trends, according to real estate group Mirvac.
In a new discussion paper, Mirvac and knowledge platform WORKTECH Academy argued that smart precincts are providing an insight into the future of work and how urban environments will be reshaped over the next 20–30 years.
Changing demographics of urban populations, sustainability and advances in technology such as AI and robotics are acting as global drivers for the evolution of smart precincts, according to Mirvac GM of Workplace Experiences Paul Edwards.
"Striking a balance between the human experience and the rise of technology is at the heart of future development and will be key to creating vibrant, collaborative and inclusive cities for generations to come," Edwards said.
"AI and robotics will play an increasingly prominent role in smart precincts, from the garbagebots that will collect the rubbish to the chatbots that will replace humans in many routine office jobs. The need to reskill our workforces in the face of this automation will bring the education and lifelong learning mission of the smart precinct to the fore."
Mirvac's own planned Australian Technology Park in Eveleigh, Sydney, has incorporated many of the concepts explored in the discussion paper.
These include a design involving the sharing of space by large corporates and start-ups, and a "new bargain" whereby technology companies, citizens and city planners will strike a deal to ensure all parties benefit from the flow of data within smart precincts.
The precinct is expected to house the first rooftop farm in Australia, be a zero carbon building and be powered by solar panels located throughout the precinct.
The precinct will include Hoist, a space for start-ups and scale-ups to conduct idea prototyping and experimenting.
At a launch event for the discussion paper held at Mirvac's headquarters at the EY centre, global workplace experts presented their visions for the future of the smart precinct.
WORKTECH Academy Chairman and Unwork and Ungroup CEO Philip Ross predicted the next phase of the evolution of the workplace will see the re-emergence of medieval-style guilds.
"As location becomes less important for workers, we are likely to see a return to the origin of cities where guilds were the focal points of business — places for like-minded people to gather and share ideas based on their skills or profession," he said.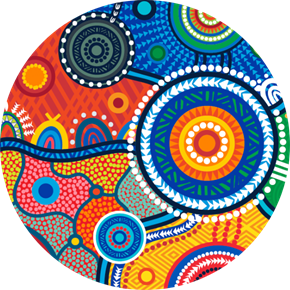 Mirvac acknowledges Aboriginal and Torres Strait Islander peoples as the Traditional Owners of the lands and waters of Australia, and we offer our respect to their Elders past and present.
Artwork: 'Reimagining Country', created by Riki Salam (Mualgal, Kaurareg, Kuku Yalanji) of We are 27 Creative.