The Circular Economy
For a property development and management business like Mirvac's, the principles of the circular economy are fundamental to our plans to eliminate waste, reduce costs, and increase resilience to deliver on our plan to send #zerowaste to landfill by 2030.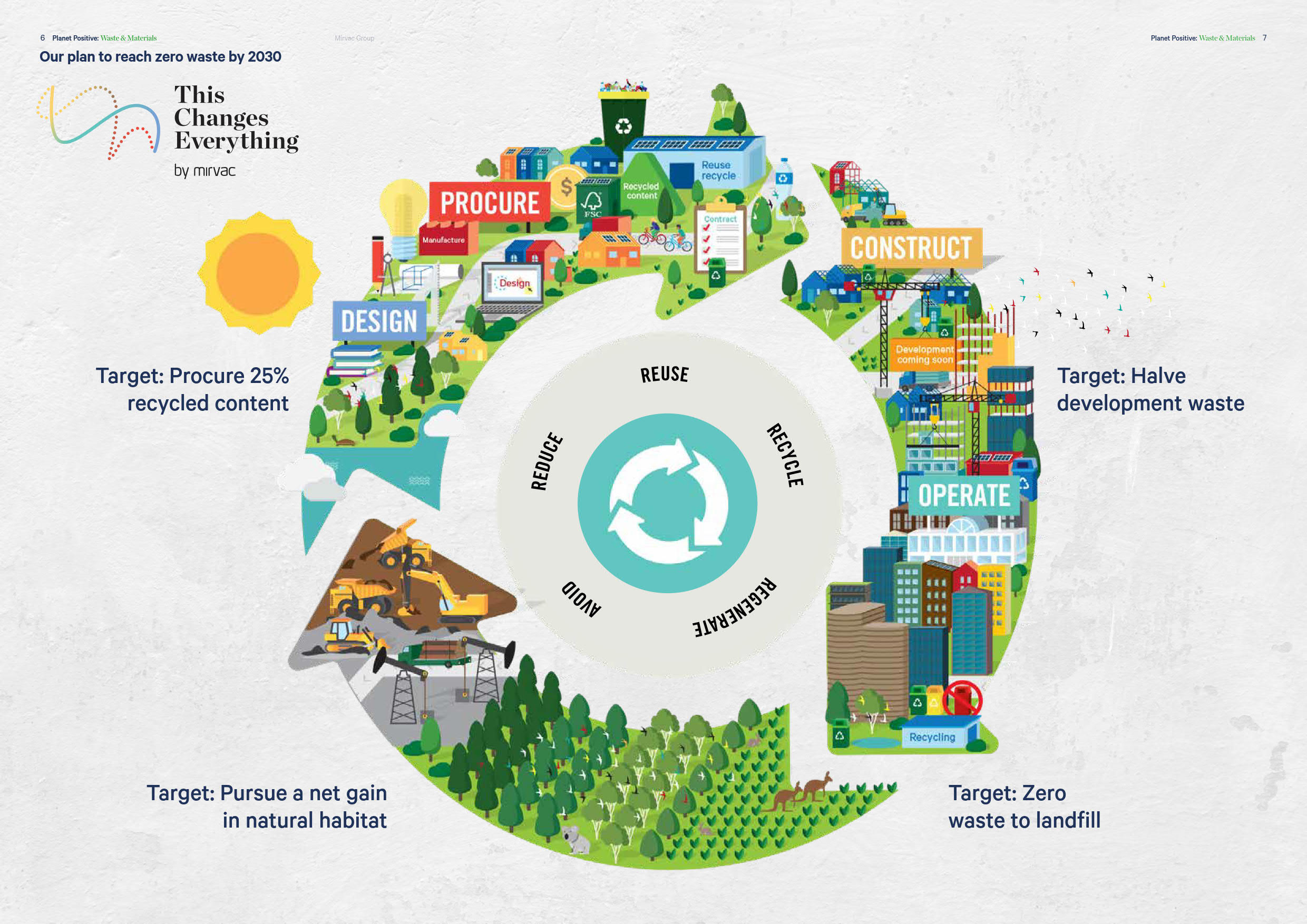 This week, Mirvac hosted globally recognised circularity practitioner, Professor Jacqueline Cramer, Chair of the Holland Circular Hotpot, former National Minister for Housing, Spatial Planning and the Environment for the Dutch Labour Party and Professor of Sustainable Innovation at Utrecht University.
Professor Cramer spoke to the 10 R's of circularity:
1. Refuse: Prevent raw materials' use
2. Reduce: Decrease raw materials' use
3. Redesign: Reshape product with a view to circularity principles
4. Reuse: Use product again (as second hand)
5. Repair: Maintain and repair product
6. Refurbish: Revive product
7. Remanufacture: Make new from second-hand product
8. Re-purpose: Reuse product but with other function
9. Recycle: Salvage material streams with highest possible value
10. Recover: Incinerate waste with energy recovery.
Kim Host, Mirvac's Resource Recovery Manager for the Integrated Investment Portfolio, who organised the event commented: "The construction industry is the world's biggest producer of waste which is why it's so important for us to adopt circular economy principles and embed zero waste thinking across the whole lifecycle of our developments.
"At Mirvac we've been looking more into reuse and repurpose of our materials as well as investing in new methodology in our construction processes."
Two workshops were held as part of the event with experts from across government, industry, construction and sustainability sectors as well as social enterprises.
The first focussed on the urgency and opportunities of adopting the principles of the Circular Economy, particularly in the building sector. The workshop highlighted the need for cooperation in the supply chain and whole of industry collaboration.
The second event focused on building operations and the roles of tenants, landlords and suppliers in the circular economy. Professor Cramer highlighted the importance of network governance and Transition Brokers to act as a catalyst for circular economy outcomes. Collaboration and the need to 'think big, but start small' were common themes in both of our workshops.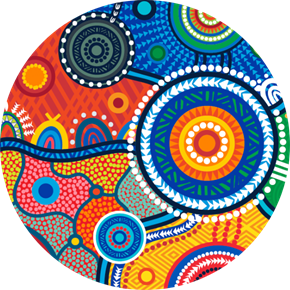 Mirvac acknowledges Aboriginal and Torres Strait Islander peoples as the Traditional Owners of the lands and waters of Australia, and we offer our respect to their Elders past and present.
Artwork: 'Reimagining Country', created by Riki Salam (Mualgal, Kaurareg, Kuku Yalanji) of We are 27 Creative.