Three generations make a modern family at Marrick & Co.
The modern family lifestyle is being reinvented at Marrick & Co where three generations of the one family are living together, but apart, all under the one roof.
The modern family lifestyle is being reinvented at Marrick & Co where three generations of the one family are living together, but apart, all under the one roof.
In one apartment lives interior designer Vitus Lee Chan. Right next door are his sister Esther and her two adult children, Claire and Nathan Woo. At the end of the hallway are the Chan grandparents, Daniel and Christine Chan, who settled on their apartment just last week.
While the Chan family's three generations under one roof might sound atypical, they are part of a growing trend towards multigenerational living that has been gathering momentum since COVID-19 lockdowns forced adult children and grandparents to return to the family nest.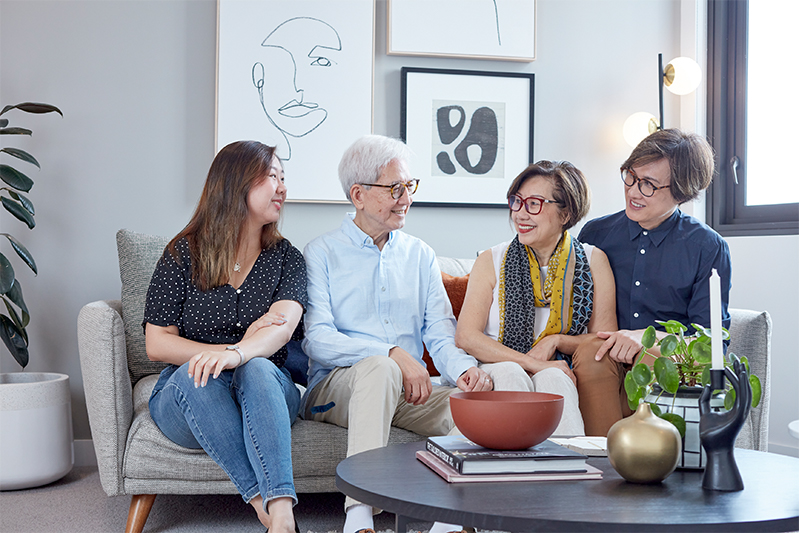 There are many factors that have spurred families to form households that don't fit the conventional nuclear family mould. Housing affordability has led to more children remaining at home well into adulthood and Australia's diverse ethnic mix has brought with it a different attitude towards caring for ageing parents.
The Chans' cosy living arrangements transpired by accident rather than design, with the global upheaval playing a hand in steering the family towards a style of multi-generational living that gives them privacy and independence with support just a door knock away.
Vitus was living in St Leonards and working in Chatswood, where his boutique property styling business is located, and was originally looking at Mirvac's St Leonards Square project. However Marrick & Co caught his eye, tempting him to break out of his north shore mindset.
"Esther and I went to look at Marrick & Co and we both loved it," says Vitus. "There were two apartments on the same floor which we wanted but I couldn't buy immediately because I had to sell my apartment first." But the stars aligned and at a party that evening Vitus encountered a friend of a friend who was keen to buy his apartment. The deal was as good as done.
Vitus was very excited to move to Marrickville from the lower north shore. He was a frequent visitor to its cafes and creative haunts but Esther needed a little convincing that it was a suburb where she would feel at home.
"I was more in love with the area than my sister," says Vitus. "She wasn't familiar with Marrickville but in the end, she was happy to go wherever I went, and she really liked the environmental and community focus at Marrick & Co. Marrickville has a very friendly feel and it has a lot of funky places.
"Our parents had been splitting their time between Hong Kong and Sydney to be with their three children and had finally decided to make the move permanently. We were just lucky that there was one large apartment left that they were able to buy." Their luck changed however when borders closed, separating the family, all of whom are long-time Australian residents, just as they were planning their together forever future. Esther was stuck in Hong Kong and Christine and Daniel were unable to return to settle their affairs. But it proved only a temporary setback.
Vitus has in the meantime been able to decorate his sister's apartment to the satisfaction of her two children and is partway through his own, waiting until he can move his parents out of his second bedroom and into their own apartment which he will also decorate to their taste.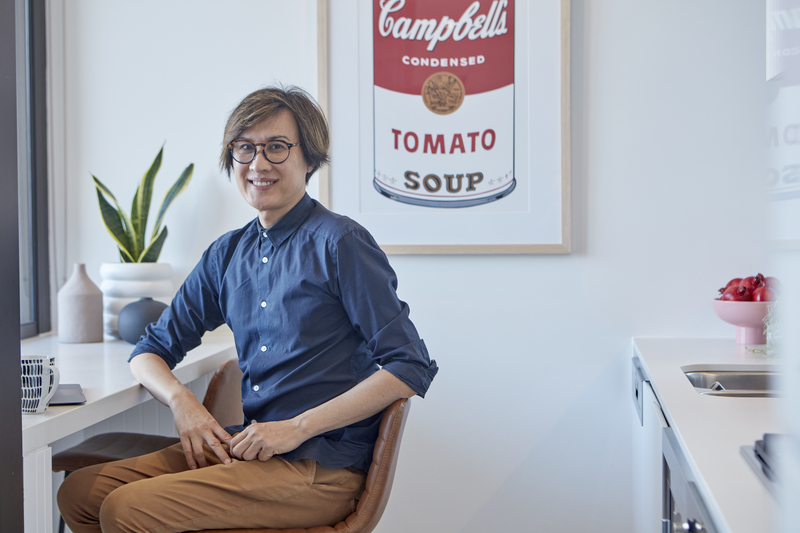 Mirvac General Manager of Design, Marketing & Sales, Diana Sarcasmo, says the Chan family is one of a growing number of Mirvac customers who have chosen a multigenerational lifestyle and there are signs that the pandemic will accelerate the trend.
"Within the space of weeks, many families cleared out a spare bedroom and made space for grandparents who had been living independently," said Ms Sarcasmo.
"In a lot of cases the support structures that had enabled these elders to remain in their home, rather than aged care, had disappeared, so children welcomed them into the family home where they could provide care and be sure that they were safe, well and happy.
"In the post pandemic recovery period, we are expecting to see continuing housing pressure at both ends of the age spectrum, amongst the young and old, and that is forcing a rethink on the types of apartments and houses that people choose to live in."
Ms Sarcasmo said the solution that the Chan family had been able to achieve at Marrick & Co gave them an ideal living situation.
"It is not always practicable or easy to have three generations in the one living space but when each generation has their own private space within close proximity to each other, the obvious source of potential tension is removed," said Ms Sarcasmo.
"We have similar family groupings at several other residential developments including St Leonards Square and The Moreton at Bondi."
To read more about this modern family, view the article in Domain.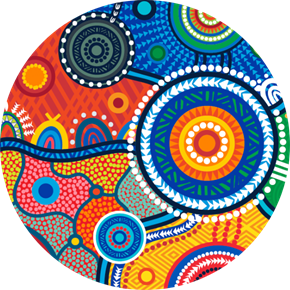 Mirvac acknowledges Aboriginal and Torres Strait Islander peoples as the Traditional Owners of the lands and waters of Australia, and we offer our respect to their Elders past and present.
Artwork: 'Reimagining Country', created by Riki Salam (Mualgal, Kaurareg, Kuku Yalanji) of We are 27 Creative.