Mirvac reveals plans to transform 90 Collins St
Mirvac Group (ASX:MGR) has reinforced its commitment to Melbourne by lodging a planning permit application to transform its office asset at 90 Collins Street.
Mirvac Group (ASX:MGR) has reinforced its commitment to Melbourne by lodging a planning permit application to transform its office asset at 90 Collins Street. The submission follows Mirvac's recently secured planning approval to refurbish its 380 St Kilda Road office building, as the Group advances its significant $12.9 billion Commercial & Mixed Use development pipeline and further enhances the quality and resilience of its $2.4 billion Melbourne office portfolio.
The proposal outlines plans to retain and refurbish the existing 21-storey building, as well as increasing the floor space by adding another 15 levels, an additional ~15,000sqm of premium commercial space, built above the existing building. The end value of the completed development will be approximately $650 million.
Located in an enviable position in the 'Paris end' of Collins Street, one of Melbourne's most sought after CBD precincts, Mirvac's proposed revitalisation of the 1980s office building will deliver industry leading sustainability, amenity and technology, creating a new boutique workplace and office destination for the city.
Andrew Butler, General Manager, Office, at Mirvac said that refurbishment of 90 Collins Street was a demonstration of Mirvac's unique capability to reinvest in assets as part of a broader focus on sustainability.
"In July 2021, we became the first Australian property company to reach net positive carbon, nine years ahead of our 2030 target. Maintaining and refurbishing our existing assets, rather than opting to demolish them, means that we can retain the embodied carbon in the building. This fits our 'whole life carbon' portfolio approach, where we consider the carbon emissions produced over the entire lifecycle of a building," Mr Butler said.
"We are delighted to be able to demonstrate our confidence in the strength of Melbourne's office market with this proposal to upgrade 90 Collins Street into a boutique, world-class asset. The seamless and activated ground plane will be enhanced by a new premium lobby featuring extended heights, natural light and integration with the Collins Street heritage. The building will connect to Alfred Place, enhancing and activating the laneway.
"We believe that high quality, tech-enabled office spaces with best-in-class sustainability credentials will be in high demand in Melbourne, as the city continues to open back up following the impacts of the pandemic. Purposefully designed to include dedicated wellness areas and state-of-the-art end of trip facilities, 90 Collins Street is a great example of how we are investing in our existing assets to ensure they are able to cater to what our customers need in a post-COVID world."
The new look workplace, designed in partnership with architects Fender Katsalidis, will have the potential to accommodate a 3,500 strong workforce and is set to benefit from exceptional public transport connections as well as immersion within Melbourne's iconic laneways. "We are looking forward to working with the City of Melbourne as we move through the planning process and pending approvals."
For further information please contact:
Kate Lander Gavin Peacock
General Manager, Communications General Manager, Investor Relations
+61 2 9080 8243 +61 2 8247 1208
About Mirvac
Founded in 1972, Mirvac has been making a positive contribution to our cities and the urban landscape for 50 years, through our connected communities, exceptional workplaces and thriving shopping centres. We are an Australian Securities Exchange (ASX) top 50 company and the first Australian property group to be net positive in carbon[i]. Our purpose, to Reimagine Urban Life, inspires us to be innovative and bold, as we continue to create and curate extraordinary places and experiences that enrich people's lives.
Mirvac is the creator and curator of some of Australia's leading workplace precincts in Victoria, including Olderfleet, 477 Collins Street, Riverside Quay and 664 Collins Street and 699 Bourke Street.
[i] For activities within its operational control.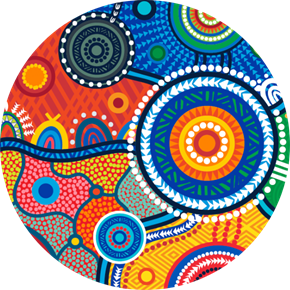 Mirvac acknowledges Aboriginal and Torres Strait Islander peoples as the Traditional Owners of the lands and waters of Australia, and we offer our respect to their Elders past and present.
Artwork: 'Reimagining Country', created by Riki Salam (Mualgal, Kaurareg, Kuku Yalanji) of We are 27 Creative.