Mirvac Sells The Future is Now House for $1.725m, Marking the Completion of Iconic Waverley Park Community.
Mirvac has sold its first Green Star Home, 'The Future Is Now House', at its iconic Waverley Park community in Mulgrave for $1.725 million. Created in partnership with the Green Building Council of Australia (GBCA), the home raises the bar for environmental and social sustainability as part of Mirvac's commitment to create outstanding living environments that leave a positive legacy.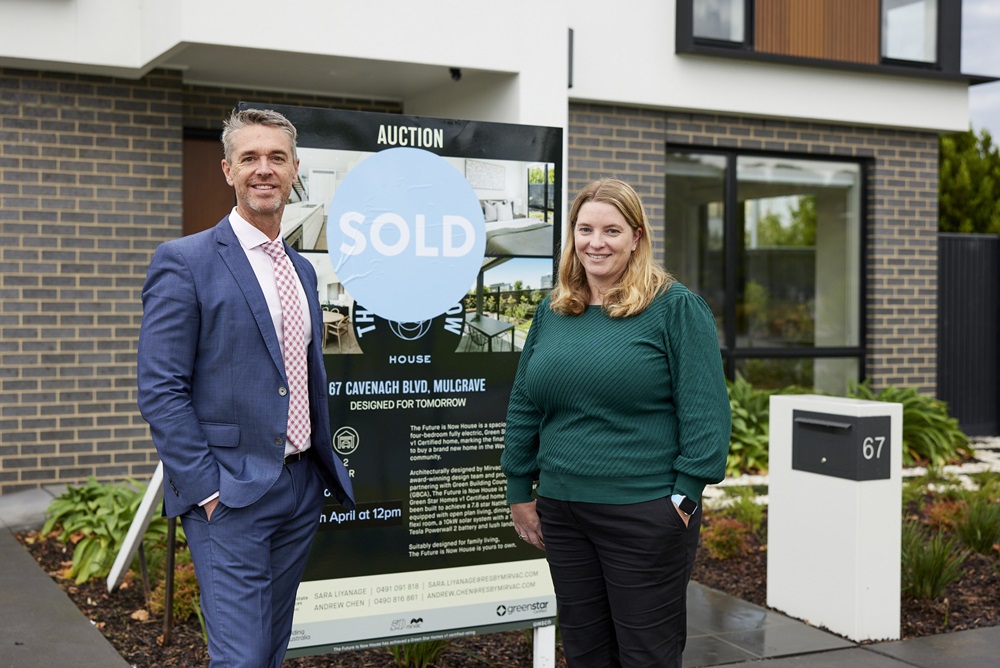 'The Future is Now House' at Waverley Park is a fully electric, 321 square metre home on a 449 square metre lot, the most substantial GBCA certified Green Star Home built to date. It comprises four bedrooms, three bathrooms with multiple living areas.
Located at 67 Cavenagh Boulevard, Mulgrave, it marks the final sale of a new home in Mirvac's multi-award-winning Waverley Park masterplanned community, formerly VFL Park and home to the Hawthorn Football Club, in Melbourne's south east.
Mirvac's General Manager for Residential Victoria, Elysa Anderson, explains with growing awareness of the impacts of climate change, sustainability is now a key consideration for customers when making their purchasing decisions.
"Mirvac has an important leadership role to play in bringing about positive change. When we design with sustainability in mind, we're delivering on a whole range of value for our customers. A well-sealed, energy efficient house that runs on renewables not only emits less carbon, it's also healthier, comfortable, and cheaper to run.
"Designed by the award-winning Mirvac Design team, this certified Green Star Home has achieved a 7.8-star NatHERS rating, utilises the biggest solar panel system on a single dwelling delivered by Mirvac to date, and is one of Mirvac's highest-performing homes in terms of operational energy," Ms Anderson said.
To emphasise the importance of the positive impact that Mirvac's 'The Future is Now House' will have on healthy living for a resilient future, Mirvac will donate $100,000 from the sale to six local primary schools in the Mulgrave and Wheelers Hill areas to run The Resilience Project School Program. This positive mental health program focusses on the core GEM principles (Gratitude, Empathy & Mindfulness), and will support the wellbeing of over 2,000 Victorian students, plus their teachers, families, and wider community.
"The research is clear - the more positive emotion we experience, the more resilient we will be. This is why we focus on cultivating positive emotion through Gratitude, Empathy and Mindfulness," The Resilience Project founder Hugh van Cuylenburg said.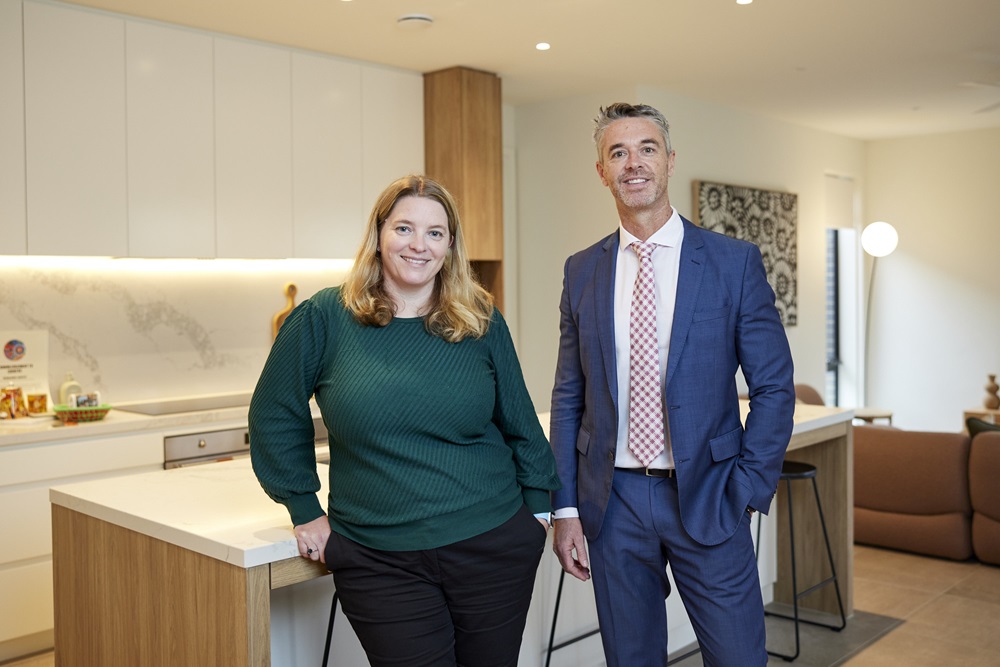 "Our partnership with Mirvac will enable us to reach more schools and communities in Melbourne's south east that would otherwise not have had the opportunity to participate in this important whole school wellbeing program. We hope the students, teachers, parents and carers involved will enjoy and benefit thanks to the amazing team at Mirvac."
Alongside the four bedrooms and three bathrooms, the spacious home features an open-plan kitchen, living and dining area downstairs and an additional living zone and adjacent flexi room upstairs, plus an outdoor entertaining area and generous yard. It features numerous smart design layouts and sustainability features, including:
Achieves a 7.8-star NatHERS rating, which is modelled to require 48% less energy to keep the home at a comfortable temperature compared to minimum compliance of 6 stars

A 10-kW solar system with 13.5kWh Tesla Powerwall 2 battery system to keep the home powered by the sun all day and into the night;

A heat recovery ventilation system which provides filtered fresh air to the living areas and bedrooms;

Thermally broken double-glazed windows which help keep the home warmer in winter and cooler in summer;

Smart design layouts, such as open tread timber stairs, to maximise cross ventilation and natural light;

A heat pump hot water system which absorbs warmth from the air and transfers this to heat in the water, making it approximately three times more efficient than a conventional electric hot water system;

Highly efficient appliances with strong energy and water ratings, including a dishwasher (4-star energy, 6-star water), integrated refrigerator (4-star energy), washing machine (4.5-star energy, 4.5-star water) and dryer (8-star energy);

Two 2,000-litre water tanks and a Red Water Diverter, which redirects water from the homes' taps for use in the home's toilets that would have otherwise been wasted';

High-quality colour and flicker-free LED lighting throughout the home;

Outside, the home has been fitted with two Biofilta food cubes with wicking beds for easy growing and harvesting of herbs, fruit and vegetables.
The home has also been styled with furniture and appliances from some of Australia's most innovative companies, including Jardan, Koala, IN BED and Zero Co.
On Thursday 27 April, the 'Future Is Now House' was included as a case study to support the launch of a new report, 'Every Building Counts', issued by the Property Council of Australia and the Green Building Council of Australia. The report outlines eight key policy recommendations to shape a greener, healthier, and more equitable environment.
GBCA's CEO, Davina Rooney said "If you choose a Green Star certified home, it can significantly reduce your household's energy costs through the use of solar panels, better insulation, smarter air conditioning, LED lights and electric appliances. GBCA's Green Star Home certification aims to create highly efficient, fossil-fuel-free homes, which are powered by renewables, making them healthy and resilient."
Mirvac has been reimagining urban life at the former VFL Park, now a thriving 80-hectare masterplanned community, for more than 20 years. Approximately 15 per cent of the masterplan is dedicated to public open space for residents and the broader community to enjoy, including lake and wetlands, adventure playground and skate and fitness park. The Victorian heritage-listed grandstand and oval is the training ground of the Hawthorn Football Club.
Launched in 2002, Waverley Park is home to an estimated 4,000 residents across 1,300 homes. It has been a pioneer masterplanned community in Mirvac's growing residential portfolio across Victoria, including Woodlea at Aintree, Tullamore at Doncaster, Olivine at Donnybrook and Smiths Lane at Clyde North.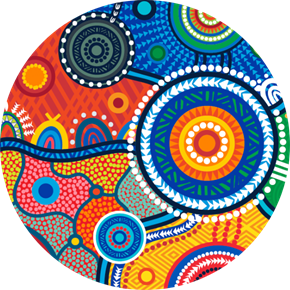 Mirvac acknowledges Aboriginal and Torres Strait Islander peoples as the Traditional Owners of the lands and waters of Australia, and we offer our respect to their Elders past and present.
Artwork: 'Reimagining Country', created by Riki Salam (Mualgal, Kaurareg, Kuku Yalanji) of We are 27 Creative.