Mirvac expands residential offering with acquisition of leading land lease community operator Serenitas
Mirvac Group (Mirvac) [ASX: MGR] today announced it has entered into binding agreements to acquire one of Australia's leading land lease operators, Serenitas.
Mirvac Group (Mirvac) [ASX: MGR] today announced it has entered into binding agreements to acquire one of Australia's leading land lease operators, Serenitas, in partnership with Pacific Equity Partners Secure Assets (PEP)1 and Tasman Capital Partners (Tasman)2 , for a total consideration of $1,010 million3 . Mirvac will make a ~$300 million initial investment with ~$240 million funded on settlement and $60 million4 deferred for 12 months. Settlement is targeted for 3Q24.
The structure will be a Joint Venture in which Mirvac and PEP hold ~47.5%5 ownership each, with the remaining minority interest held by Tasman, an existing co-owner.
Serenitas is one of Australia's leading pure-play land lease operators, with an established and proven national platform. The portfolio comprises 27 communities with over 6,200 sites, including over 4,200 occupied and around 2,000 sites to be developed, 98% of which are development approved. As part of the transaction, the 100+ Serenitas team, led by Serenitas CEO, Rob Nichols, will continue to manage the 27 communities and provide sector leading expertise.
Mirvac's Group CEO & Managing Director, Campbell Hanan, said: "This acquisition expands our residential offering, propelling Mirvac to become one of the largest owners in the attractive land lease community sector. The Serenitas business is one of the leading operators in Australia. We are delighted to be partnering with PEP and Tasman, both having a strong track record in building and institutionalising portfolio companies and are highly experienced in executing business acquisitions."
Serenitas CEO, Rob Nichols said: "We are excited at the opportunity to join with Mirvac and PEP, and we are thrilled to be able to grow and elevate the Serenitas portfolio of brands and lifestyle experiences for our customers. There is certainly a growing awareness of modern land lease communities across Australia and the benefits available to customers, which will no doubt drive future demand."
Mr Hanan said: "Our expansion into the living sectors comes against a backdrop of critical housing undersupply, and tailwinds including rising population growth, record low rental vacancy levels and affordability challenges. Our existing apartment and masterplanned communities product are beneficiaries of these fundamentals, and our build to rent portfolio and expansion into land lease are natural adjacencies to our residential capabilities.
"This transaction immediately scales our exposure to the land lease communities sector across Australia and reinforces our position as the only residential developer in Australia delivering across the spectrum of housing typologies from rental housing, build to rent, land lease, house and land, medium density and high density living. This depth of capability leaves Mirvac well placed to benefit from the structural tailwinds supporting the broader living sector in Australia.
"With over 50 years track record delivering a wide range of products across the residential sector, we look forward to expanding our customer offering into land lease communities, with this quality, affordable product for over 55s. There are an estimated 7.5 million people over 55 years old in Australia in 20236 , with strong forecast growth in this population, projected to almost double over the next 40 years7 . This affordable housing solution, offering a community driven, secure, low maintenance lifestyle for over 55s, is expected to see the current 2% market penetration rate increase over time."
Mirvac will fund the transaction from existing liquidity sources, and recent asset disposals, with completion targeted for 3Q24 and is expected to be accretive to FY25 earnings and beyond.
"This transaction is well aligned with our strategy and capabilities, delivering affordable housing solutions, investing in high quality recurring income streams, and providing an opportunity to unlock value from our existing and future masterplanned community landbank.
"Our newly established venture with aligned capital partners is expected to deliver solid returns on our coinvested capital, whilst producing an attractive, meaningful recurring income stream within our Investment business," Mr Hanan said.
1 Funds advised by PEP. 2 Existing investor in Serenitas platform. 3 Excluding transaction costs and completion adjustments. 4 Final deferred consideration subject to Tasman exercising its 12-month option to increase its combined investment in Serenitas to up to 19.99%. 5 Subject to completion adjustments and final bank valuations supporting acquisition debt facilities. 6 Source: 2021 Census data ABS. 7 Source: ABS Historical Population, Estimated Resident Population, Federal Treasury 2023 Intergenerational Report.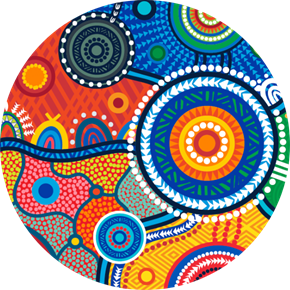 Mirvac acknowledges Aboriginal and Torres Strait Islander peoples as the Traditional Owners of the lands and waters of Australia, and we offer our respect to their Elders past and present.
Artwork: 'Reimagining Country', created by Riki Salam (Mualgal, Kaurareg, Kuku Yalanji) of We are 27 Creative.