Why Australia's Property Industry Sets the Pace in Sustainable Finance
Australia's property industry, which has blazed a trail in deploying sustainable finance to support investment in greener, more efficient buildings, is now tackling perhaps its toughest challenge: Scope 3 emissions.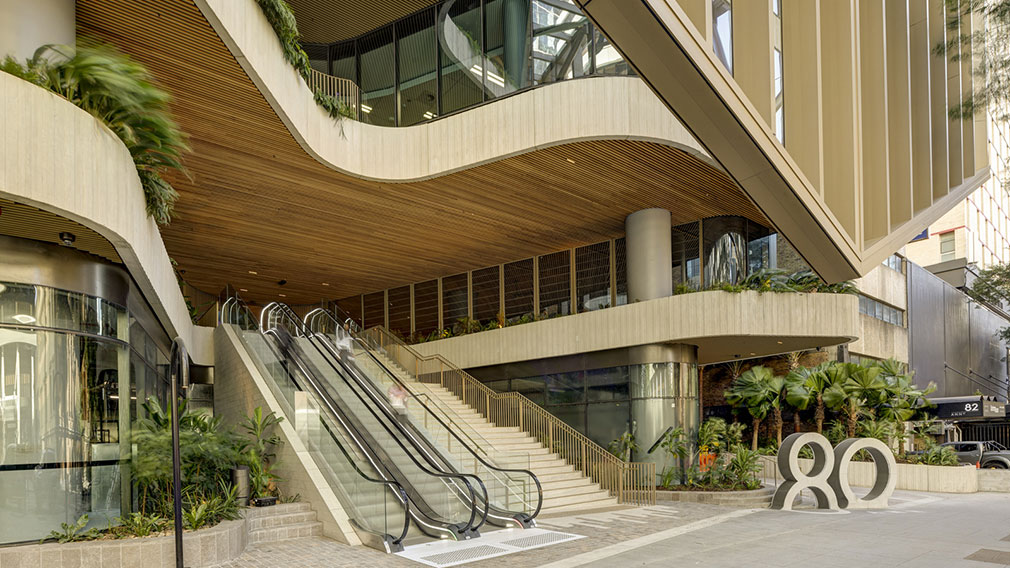 This article was first published by Westpac Wire - available HERE.
Australia's property industry, which has blazed a trail in deploying sustainable finance to support investment in greener, more efficient buildings, is now tackling perhaps its toughest challenge: Scope 3 emissions.
Few companies exemplify the strides made by the nation's top developers better than Mirvac. In 2014, the Sydney-based company set a target to hit net positive carbon emissions (scope 1 and 2) by 2030, well before many of its blue-chip peers.
That the target has already been met, nine years ahead of schedule, is a result of a clear strategy, underpinned by a strong set of policies which have been implemented with focus and commitment across the group, says Courtenay Smith, Mirvac's chief financial officer.
"The focus was not just on development projects, but also on existing assets and how we could transition all of those to deliver the 2030 target," says Smith, who joined Mirvac in 2021, in an interview with Westpac Wire.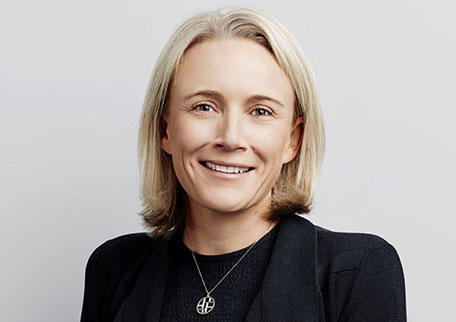 The strategy was underpinned by four key action points: maximising the energy efficiency of existing buildings; a commitment to making new developments all-electric; transitioning the company's assets to renewable power; and selective use of nature-based carbon offsets.
Mirvac's 80 Ann Street development in Brisbane, home to Suncorp's head office, is the company's first large-scale all-electric office development, completed in 2022, while work is underway at its Cobbitty residential project in southwest Sydney, which aims to deliver around 900 gas-free lots.
The group's early adoption of sustainability targets has helped it to stay ahead of changing investor, tenant and financier ESG expectations, while allowing access to a different pool of capital.
On a broader level, Australia's property industry is a market leader in green financing. That's due in large part to strong measurement mechanisms, which offer the lender clarity on the borrower's progress against sustainability milestones.
The Green Star rating system assesses the efficiency of the design and construction of new buildings and fit outs, while NABERS ratings provide an assessment on the operational performance of assets.
At its Aspect industrial project in western Sydney, Mirvac is aiming to deliver its first five-star industrial asset under the Green Star system, incorporating rooftop solar, translucent roof sheeting, LED lighting, rainwater harvesting, and smart metering.
"Westpac has been a long-term supporter of Mirvac and assisted it with the establishment of its Sustainable Finance Framework, which allows it to issue both Use of Proceeds and Sustainability Linked Transactions tied to its eligible assets or key performance indicators," says Neville Grace, head of sustainable finance at Westpac Institutional Bank.
"The property sector has been one of the key issuers in the sustainable finance market given the well-defined Green Star rating system driving "Green" issuance, but also more recently as property companies seek to align their ESG performance to a broader range of sustainability related targets," he adds.
The property sector globally accounted for more than 8 per cent of the total sustainable finance market in 2022, according to analysis from Bloomberg NEF.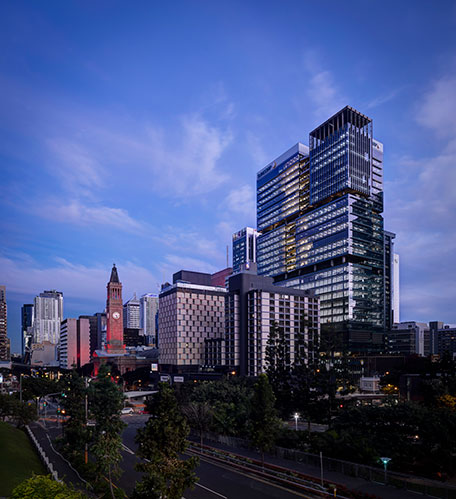 Mirvac's Smith points out that the company places equal importance on the social and governance pillars of ESG, which are widely used as key performance indicators tied to sustainable loans. For example, Mirvac's board has a 50:50 gender split, the gender pay gap for like-for-like roles has been closed to zero, while women fill 43 per cent of senior positions.
The focus now is on Scope 3, says Smith, referring to emissions that the company can influence, but has no direct control over. That includes the carbon emissions from tenants in Mirvac's commercial properties and owners of Mirvac's residential properties, as well as the carbon embodied in building materials, such as concrete, steel and aluminium, and emissions associated with operational waste disposal for assets under Mirvac's control.
The company has set an ambitious goal to become net positive in Scope 3 emissions by 2030. It also wants to eliminate waste to landfill and be net positive in water use on the same timeframe.
Smith admits that accurate measurement is one of the biggest challenges in reducing Scope 3 emissions, and will require deep engagement across the group's supply chain.
When it comes to reducing tenants' emissions, Smith acknowledges that the decisions a customer makes need to be affordable for them, especially at a time of rising cost of living pressures.
Still, customers are becoming more sophisticated in how they think about sustainable living, she adds. "As real estate goes through cycles, or finds challenges, what performs better both for the owner and the occupier is modern real estate that responds digitally, is greener, and more ready to deal with the environment that is shifting around it."
Scope 3 targets are starting to appear in some sustainable loan transactions. A sustainability-linked loan for social infrastructure owner, manager and developer Arena REIT last year included a key performance indicator to reduce Scope 1 and 2 emissions from its operations and assets under management, which include the emissions of tenants in properties it manages.
The Arena REIT deal was a good example of issuers ensuring a material portion of their emissions are being addressed, as well as responding to the growing demands of lenders and investors for transactions that reflect the broader scope of their emissions, says Westpac's Grace. Debt and equity investors themselves are increasingly focusing on Scope 3 as part of their own sustainability reporting requirements, he adds.
Still, Smith said stronger measurement mechanisms were needed.
"People are still defining what should be considered as Scope 3," Smith says, "Working out what that means for us, and for other industries, that's probably the challenge before companies will commit to tying financing to things."
More broadly, as stronger regulation and sustainability standards are rolled out, so it will help the sustainable finance market to develop and grow, Smith says.
The federal government is working on changes to the Corporations Act that will allow the Australian Accounting Standards Board to enshrine sustainability standards into corporate governance.
For Smith, the shift towards a level playing field - where all companies have to report and get measured in the same way – could lead to the development of a more consistent measure for accessing green debt, in a similar way to how credit ratings work.
"I think there's an opportunity to develop the sustainable finance markets beyond what they look like today."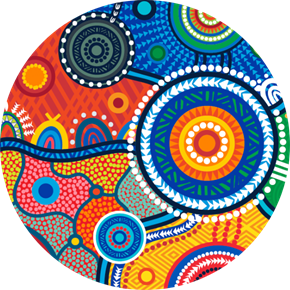 Mirvac acknowledges Aboriginal and Torres Strait Islander peoples as the Traditional Owners of the lands and waters of Australia, and we offer our respect to their Elders past and present.
Artwork: 'Reimagining Country', created by Riki Salam (Mualgal, Kaurareg, Kuku Yalanji) of We are 27 Creative.