From Office to Omni-Channel
Mirvac has launched a new discussion paper, 'From Office to Omni-Channel - The Rise of Omni-Channel Working in the Digital Age'
The Rise of Omni-Channel Working
It goes without saying that our world has changed drastically since the pandemic – but what are the emerging trends that are shaping a desirable employee experience? And how do businesses need to adapt their workplaces in response?
At Mirvac, we've defined this new era as one of omni-channel working, and have released a discussion paper exploring the topic.
What is omni-channel working?
'Omni-channel' is a term that has been borrowed from the retail sector, where it refers to the seamless convergence of online and real-life experiences. In the context of the new workplace, 'omni-channel' encapsulates all of this and more. Essentially, it is new approach to work where employees have the level of choice they demand – and the sense of togetherness they crave.
What is the role of the office in this emerging model?
Far from becoming obsolete, the office is proving to be a core part of an integrated workplace platform, from which employers can provide their workforce a true omni-channel experience.
At Mirvac, we have done a deep dive into which organisations are leading the way in omni-channel working globally, uncovering the strategies that help them succeed. From synchronous and asynchronous ways of working, to enabling technologies, there is certainly much to consider.
You can download a free copy of the white paper below.
From Office to Omni-Channel: The Rise of the Omni-Channel Worker in the Digital Age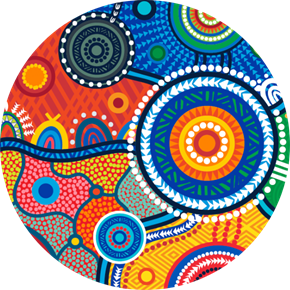 Mirvac acknowledges Aboriginal and Torres Strait Islander peoples as the Traditional Owners of the lands and waters of Australia, and we offer our respect to their Elders past and present.
Artwork: 'Reimagining Country', created by Riki Salam (Mualgal, Kaurareg, Kuku Yalanji) of We are 27 Creative.