The Adaptive Workplace: Designing the workplace of the future
Mirvac's new future workplace pilot has launched at Sydney HQ
The Adaptive Workplace: Designing the workplace of the future
How do we successfully navigate this new work ecosystem?
The role of the office has changed dramatically post the global pandemic and companies across industries and of all sizes are questioning how to deliver a successful working environment with greater flexibility and a multitude of places and spaces.

Introducing the Adaptive Workplace
As a developer, landlord and owner Mirvac is in a unique position to innovate around these challenges. In response to questions from our customers, we have created The Adaptive Workplace, a 1,300 square metre highly flexible, dynamic work environment that responds in real time to the specific task, people, or team using it. Embedded with a kit of parts and enabled by integrated technology platforms, Mirvac has set out to test and pilot emerging design solutions, prototype technology and new work models to understand the changing behaviours of our workforce and to adapt to the new role of the office.

The office – a play to connect, collaborate and celebrate culture
The office is now a place for employees to collaborate, innovate, foster connections, socialise, and importantly, it's a place where a company's culture is nurtured. The Adaptive Workplace includes a variety of spaces to facilitate these activities, alongside quiet zones and workstations where individuals can concentrate and achieve focused-based tasks. Designed to be "hacked", as Mirvac's six business divisions rotate through the workplace pilot, the teams will be empowered to design the space for themselves and their needs. Throughout the experiment, Mirvac is capturing all of this through sensor data and qualitative feedback to measure utilisation, provide real time feedback and, ultimately, valuable insights around how an office workspace can meet the changing needs of a new era workforce.

Mirvac's research behind the experiment, the process of delivery and early learnings have been captured in a discussion paper.
The paper is entitled 'The Adaptive Workplace: Designing the workplace of the future' and it is available to download now for free.
We encourage you to have a read and reach out if you would like to come and tour the pilot space or further discuss how we can support your own journey into delivering a successful hybrid working environment.
You can download a free copy of the white paper below.
The Adaptive Workplace: Designing the workplace of the future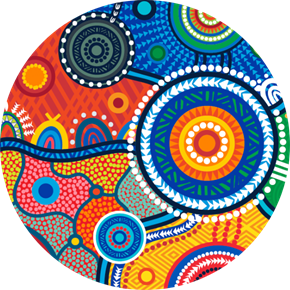 Mirvac acknowledges Aboriginal and Torres Strait Islander peoples as the Traditional Owners of the lands and waters of Australia, and we offer our respect to their Elders past and present.
Artwork: 'Reimagining Country', created by Riki Salam (Mualgal, Kaurareg, Kuku Yalanji) of We are 27 Creative.