The Adaptive Workplace Pilot: Insights From the First 6 Months
Mirvac's adaptive workplace pilot reveals flexible design is key to driving a successful hybrid working environment.
Mirvac reveals findings from the first six months of its Adaptive Workplace experiment at its Sydney HQ

Giving employees the tools to curate their own office space helps make hybrid working a success, and may be key to attracting people back to the office, according to findings from Mirvac's Adaptive Workplace pilot, which saw employees return to the office at twice the rate compared to the traditional office floor[1].

The team with the most success experienced a 40 per cent uptake in employees coming into the office, driven by a proactive, multi-pronged approach in staff engagement and curation. In addition, half of those surveyed reported positive behavioural change in the way they worked in the new environment.

With the exception of the ability to work undisturbed on tasks requiring deep concentration, the Adaptive Workplace saw an uplift in productivity, with employees considering it a more productive environment than the traditional office because of the opportunities to collaborate, coordinate a variety of work tasks, and learn from others.

General Manager of Strategy and Customer for Mirvac's Asset Management, Paul Edwards, said attracting people back to the workplace and delivering a successful hybrid working environment continues to be a big challenge for employers so having access to data-driven insights from the pilot has generated significant interest from customers and industry.

"Taking a scientific, evidence-based approach to the design of the pilot, measurement of its usage and analysis of its results revealed some interesting differences between what employees think they want in the workplace and what their behaviours have proved they need or don't need," Mr Edwards said.

"For example, our employees told us they needed desk space, but when we looked at the data, it was clear from their behaviours individual workstations weren't utilised as much as expected. Learnings like this helped us redesign the workspace and delivered tangible outcomes, validated by real research, which our customers can now be confident about implementing in their workplaces as they undergo their own transformations."

Survey insights from Swinburne University, XY Sense sensor and occupancy data, direct user feedback and observational findings have been analysed to measure employees' experiences, with the results confirming that providing flexibility and choice about how to use the workspace can help teams thrive.

On busy days, utilisation data showed that while 95 per cent of desks were booked, 30 per cent were not occupied and on average, desks were used for only 2.3 hours a day[2]. Rather than providing more workstations, the response was a strong focus on education on the etiquette of desk usage, reminding people not to 'camp' or leave personal items on a desk while working elsewhere.

Flexibility was embedded into the office design and change was constant during the pilot: the different Adaptive Workplace zones were reconfigured 12 times following user feedback. Flexible furniture on wheels and wireless power and data sources made it easy for people to re-design the space according to the task.

The most common space 'hack' by employees was the creation of a horseshoe shape space with a table in the common space to facilitate collaboration and idea generation. Phone booths were introduced and additional Team and Collaboration Zones to help solve the ongoing issue of meeting room availability.

Highlighting the impact of flexible furniture on behaviours, Mr Edwards said: "Our employees told us that changing just one piece of furniture changed the culture and dynamic of the whole floor. They also told us how much they value being in the office to connect with their teams in person and how important it is to have the right spaces and technology available, so they can easily collaborate with colleagues working from home too."

Mirvac is sharing its learnings with other businesses to help them navigate the evolution of their own workplaces and as part of the pilot, it conducted tours with 240 externals from over 65 companies.

As other businesses embark on their own journeys, Mr Edwards' key piece of advice is to take a holistic approach and be flexible.

"Examining multiple data-sets and overlaying this with observational studies, even though they may deliver conflicting results, is critical to ensuring employers are identifying the right way forward. It's certainly not a clear path, but we know from the pilot that employers and employees need to be flexible and by allowing employees the choice to decide not only where they work, but how to curate their space when they choose the office has the ability to increase productivity, engagement and overall satisfaction."
[1] Building gate entry data comparing cohort attendance during the pilot and one month before and after the pilot.
The Adaptive Workplace Insight Report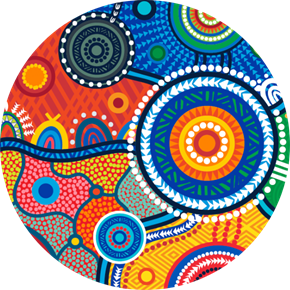 Mirvac acknowledges Aboriginal and Torres Strait Islander peoples as the Traditional Owners of the lands and waters of Australia, and we offer our respect to their Elders past and present.
Artwork: 'Reimagining Country', created by Riki Salam (Mualgal, Kaurareg, Kuku Yalanji) of We are 27 Creative.