The Super-Experience
Mirvac has launched a new discussion paper, 'The Super-Experience: Designing for Talent in the Digital Workplace'.
Designing for Talent in the Digital Workplace
On 20 February Mirvac launched a new discussion paper, 'The Super-Experience: Designing for Talent in the Digital Workplace', which highlights the rise of 'super-experiences' in the workplace and their impact on culture, engagement and productivity, at WORKTECH 2019 in Sydney.
A first look at the discussion paper was revealed this week at a VIP masterclass at Mirvac's headquarters at the EY Centre, Sydney with special guest speaker Dr. Nelly Ben Hayoun, the 'Willy Wonka of Design and Science'.
The paper spotlights how businesses are upping the ante when it comes to workplace experiences and raising the bar in an effort to compete for talent, attract Millennials and innovate amid rapid technological change.
From 3D digital waterfalls to the first orchestra of space scientists, super-experiences surprise and delight employees bringing people together to enhance productivity, innovation, wellbeing and lifelong learning, the report highlights three different types of super experiences:
Awe-inspiring experiences: They encourage employees to think differently and improve their creativity. The elevator in One World Trade Centre New York, has an immersive digital display that reveals the transformation of New York City from unsettled plains to the current forest of skyscrapers. This experience moves individuals to another state of mind as they travel up the 102 storeys of the building.
Curated experiences: They bring people together and promote collaboration. An example is using workplace designs such as staircases through the middle of office floors to encourage 'bump encounters' and orchestrate cross-departmental and cross-disciplinary collaboration.
The Learning experience: This refers to the rise in 'omni-learning' where people are encouraged and expected to constantly update their skills independently and pass learnings on to their colleagues. An example is Facebook's Kahoot, a platform for staff to engage in social learning through digital gaming.
Mirvac is delivering super experiences in their buildings including Australia's first indigenous rooftop farm, Yerrabingin, at the world-leading technology and innovation hub, South Eveleigh. The farm sees employees and the wider community volunteer to grow native Australian produce and learn about Indigenous culture and gardening. This experience pays homage to the cultural history of the site in an innovative and interactive way.
In a bid to develop further insight into the role super experiences are having on our global workplace, Mirvac recently partnered with Worktech to produce a whitepaper exploring the topic in depth.
You can download a free copy of the white paper below.
The Super Experience: Designing for Talent in the Digital Workplace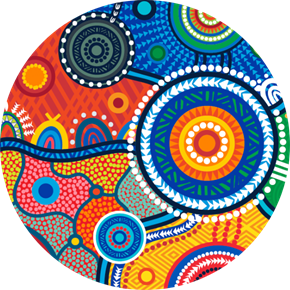 Mirvac acknowledges Aboriginal and Torres Strait Islander peoples as the Traditional Owners of the lands and waters of Australia, and we offer our respect to their Elders past and present.
Artwork: 'Reimagining Country', created by Riki Salam (Mualgal, Kaurareg, Kuku Yalanji) of We are 27 Creative.