Mirvac wheels into the circular economy to help meet zero-waste target
Mirvac has successfully piloted a waste reduction project resulting in approximately 900 cubic metres of furniture and fit-out materials diverting from landfill.
The pilot, which was rolled out at the company's 55 Pitt Street development in Sydney in late 2021, extended the life of more than 1,740 items from the site – worth an estimated $174,000 – which were either relocated, reused, or recycled by local charities, businesses and homes.
More than 60 of the items – including an ice maker, TV, fridges, kitchen shelving and equipment, bookshelves, whiteboards, outdoor furniture and a BBQ – were donated to One Meal, a not-for-profit community organisation providing food relief to homeless, vulnerable and at-risk members of the Northern Beaches community.
In addition, furniture and other items were donated to:
• The Rainbow Lodge Program, a not-for-profit organisation providing housing and support services for men re-entering the community after incarceration,
• Communiteer, a volunteer crowdsourcing platform, and
• Bambuddha Group, a social enterprise and equal opportunities agency.
Items were also delivered to a local Sydney CBD café, three of Mirvac's construction offices across the city, and to Mirvac employees to complement their working from home set-ups.
To assist with the furniture relocation, Mirvac enlisted the services of Mates on The Move, a social enterprise providing employment, training, work experience and practical help to inmates, ex-inmates, and their families.
Since 2017, Mirvac has worked with Mates on The Move to recycle coffee cups and paper towels at their NSW offices. The collaboration has resulted in the diversion of almost 300 tonnes of paper towels and disposable coffee cup waste from landfill.
By procuring the sustainable waste management services of Mates on The Move, the Mirvac team made a conscious decision to collaborate with a like-minded supplier that supports the company's zero waste vision while also investing in the local community. The 55 Pitt Street pilot generated $20,000 in income for Mates on The Move. As a social enterprise, the investment will go towards reintegration opportunities for people leaving prison in NSW through the provision of life skills, education and work experience initiatives.
Through Mirvac's unlimited employee volunteer leave program, Mirvac staff were also able to take volunteer leave to contribute to the pilot, with almost 50 days allocated to the completion of the project.
The pilot is an outcome of Mirvac's ambitious Planet Positive: Waste & Materials strategy, which has set a target of sending zero waste to landfill by 2030. Through this plan, Mirvac is transforming its current waste cycle process, and driving meaningful impact for both the planet and its business. By shifting away from a 'take, make, use, dispose' model and moving to a circular waste model, Mirvac aims to avoid, reduce, reuse, recycle and regenerate waste wherever possible.
As of FY2021, Mirvac has made significant gains towards reducing the volume of materials sent to landfill, with 95 per cent of construction waste and 69 per cent of operational waste diverted from landfill, resulting in lower waste management costs and lower associated emissions.
Focus Area
Climate Change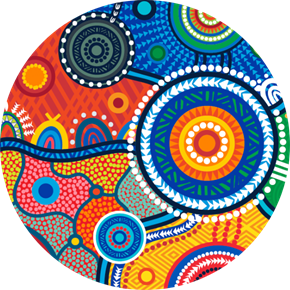 Mirvac acknowledges Aboriginal and Torres Strait Islander peoples as the Traditional Owners of the lands and waters of Australia, and we offer our respect to their Elders past and present.
Artwork: 'Reimagining Country', created by Riki Salam (Mualgal, Kaurareg, Kuku Yalanji) of We are 27 Creative.