Commercial heart
Acquiring the Goodsall Building on the site in December 2013 gave Mirvac an exciting opportunity on which to stamp its mark in Sydney's commercial heart. The existing 1970s building had few, if any, redeeming features. The decision to raze and develop the site triggered a City of Sydney Design Excellence Competition. Conditions were driven by site area and height allowances with floor space bonuses awarded for demonstrable commitment to sustainability, public art and enhancing the ground-level domain.
Mirvac's brief called for a distinctive premium building with real environmental results. One of the defining aspects of its masterplan was the 'reverse podium' - an open area at ground level connecting the building to the city. This planning coup ensured the floors above could be built to the maximum floor-plate allowance. Five firms were invited to participate and all entrants were obliged to work with this guideline.
Vertical Village
Relatively small floor plates of 700sqm further prompted the need to offer inter-floor connection, which introduced the virtue of adaptability. Even during the construction phase, two, three or four floor plates could be combined to interest tenants wanting 2000sqm or more. "That's where the concept of the 'villages' comes into its own," says Richard Rogers. "They promote a flexible working environment that can respond quickly to changing demands of the marketplace over time. We now have villages stacking up into the sky and that's a very unusual, and a very positive, experience."
When considering the work environment, the architects and Mirvac wanted something fundamentally different to the traditional norm of ordinary floors studded with cellular offices and cubicles. Mezzanines and voids were explored to allow an abundance of controlled natural daylight, views through and out of the building and a stronger relationship to the outdoor environment.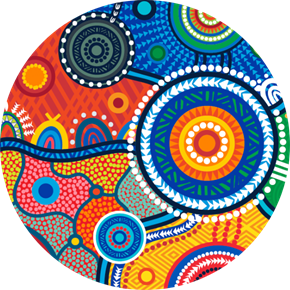 Mirvac acknowledges Aboriginal and Torres Strait Islander peoples as the Traditional Owners of the lands and waters of Australia, and we offer our respect to their Elders past and present.
Artwork: 'Reimagining Country', created by Riki Salam (Mualgal, Kaurareg, Kuku Yalanji) of We are 27 Creative.