South Eveleigh is set to become a state-of-the-art work and lifestyle destination that welcomes, celebrates and enriches the lives of its communities, pioneering new standards in workplace and precinct design.

The vision for South Eveleigh was uniquely co-created by Mirvac and the Commonwealth Bank of Australia (CBA), the anchor tenant at the site, alongside a consortium of co-owners including AMP Capital, Australian Retirement Trust and Centuria Property Funds.

In an industry first, Mirvac partnered with CBA to develop the original tender for the site, seeing the companies collaborate on each step of the development planning, leading to a powerful shared vision that both organisations are working towards together. CBA has moved into its new headquarters with over 10,000 workers creating a thriving new home for CBA's technology and digital teams and the company's Innovation Labs of the Future.

The revitalisation of South Eveleigh is the first critical piece of the Central to Eveleigh corridor transformation and is a catalyst for the upgrade of the surrounding neighbourhoods.

South Eveleigh will feature nine buildings with three new commercial workplaces Axle, The Community Building and The Foundry. Upon completion in 2021, 18,000 workers will call South Eveleigh home in a precinct that combines the best of innovation, sustainability, workplace design and heritage to become a world-class technology and innovation hub that will bolster Sydney's standing as a truly global city.
A thriving precinct for the community
South Eveleigh will become a vibrant destination where people come together to connect culturally, socially and physically. A range of public spaces have been created to activate the public realm for tenants and the wider community including an oval, children's playground, BBQ facilities, new sports facilities and a Village Square.

Retail has been reimagined at the site to celebrate the unique heritage of the area while providing essential amenity for workers, visitors and residents. The streets will be activated beyond normal workday hours with al fresco cafes, dining, a gym, pop-up events, a supermarket and a new 'high street' along Locomotive Avenue.

Respected chef, restaurateur, television presenter and author Kylie Kwong has been appointed as the South Eveleigh ambassador, and is collaborating with Mirvac to encourage workers, visitors and the wider community to engage with the precinct through food, culture and community activation. Ms Kwong is also set to open an exciting new venue in the precinct in 2021.

As part of Mirvac's commitment to the site, the Company has been actively involved in the community by hosting local events, such as Heritage Day. Mirvac is also supporting a range of local groups such as the Tribal Warriors, Redfern All-Blacks, Alexandria Scout Group, Counter Point Community Services and the Milk Crate Theatre through a community grants program.

As one of Sydney's most significant inner-city redevelopment sites, Mirvac has involved both local residents and the wider community in the development process. Mirvac has been undertaking community engagement for South Eveleigh in many forms since November 2015 and will continue to engage with the community throughout the development. Mirvac also appointed a dedicated community liaison officer and external consultant JBA to manage the ongoing consultation and communication with the public.
Art that activates
Mirvac and its consortium partners created a public art strategy at South Eveleigh, curated by Carriageworks, to bring activation to the site by sparking community conversations, imagination and engagement.

Local artists were engaged to create a variety of works that area scattered throughout the precinct, inspired by the great history and heritage of South Eveleigh. There are four stunning artworks at South Eveleigh:

Eveleigh Treehouse created by Sydney-based visual artist Nell, in collaboration with Cave Urban, consists of a series of interconnected pods created out of hundreds of individually forged steel gum leaves created by South Eveleigh's resident blacksmith.

Happy Rain created by Nell, is a large-scale smiling cloud wall work developed from LED lighting and attached to the exterior of Yerrabingin House.

Untitled (red gum slabs) by Jonathan Jones in the foyer of Axle, celebrates South Eveleigh's rail history, proximity to the railway network, and both local and State Aboriginal heritage.

Interchange Pavilion, by Australian artist and architect Chris Fox, reimagines Sydney's railway lines to create a sculptural landmark in the heart of the Village Square. It also acts as a function pavilion to host events and informal community gatherings.
A hub of technology and innovation
Set to become home to some of Australia's leading companies and technological minds, Mirvac and partners will continue the site's reputation as one of Australia's technological powerhouses through initiatives such as the $2.1million innovation and technology incubator fund.

The precinct also brings together innovative organisations in the area including Cicada, University of Technology Sydney, Cisco and University of Sydney.

Inspired to drive innovation in Australia, South Eveleigh was the birthplace for Hoist, Mirvac's new company designed to advance Australia's entrepreneurial ecosystem by providing curated environments for corporates and start-ups to collaborate and innovate.
Sustainability and Australia's first Indigenous rooftop farm
Sustainability is a vital consideration for Mirvac in creating a world-class destination. Through Mirvac's sustainability strategy, This Changes Everything, the company has committed to becoming net positive in carbon and water and send zero waste to landfill by 2030. To achieve these ambitious goals, Mirvac and its partners have worked to ensure that the precinct is developed with best-in-class sustainability features and materials, creating a truly unique destination for Sydney that sets new sustainable benchmarks in Australia.

Mirvac partnered with an Indigenous cultural start-up to create Australia's first Indigenous urban food production farm on the rooftop of The Community Building at South Eveleigh. The farm brings to life Mirvac's vision to celebrate South Eveleigh's rich Aboriginal culture and heritage, through an engaging and educational experience. Workers, visitors and the local community are encouraged to participate in the planned workshops to learn about Indigenous culture, native plants and tend to the farm. This is a significant step forward in embedding reconciliation into placemaking while harnessing the potential of Aboriginal social enterprise.

The cultural startup also worked to establish the South Eveleigh Aboriginal Cultural Landscape Garden, which will grow native and medicinal plant species and bush food.
Embracing the past and delivering for the future
South Eveleigh has a rich history and heritage as it was the heart of Sydney's thriving economic trade in the late 19th Century. Known as the Eveleigh Railway Workshops, it was the birthplace of Australia's national rail network and the country's successful industrialisation.

Mirvac developed an extensive Heritage Interpretation Strategy that preserves, accentuates and emphasises the exceptional cultural and aesthetic heritage values of the buildings, its artworks, stories and spaces at the site. This included the sensitive revitalisation and adaption of the Locomotive Workshop, the display of heritage artifacts, the public art strategy, heritage tours, Indigenous rooftop garden and the continuation of the onsite blacksmith.
Axle
Axle was the first commercial building completed by Mirvac at South Eveleigh with CBA moving into the new workplace in 2019. The 42,500sqm building is home to 4,500 Commonwealth Bank employees and is an exemplar of modern workplaces featuring design excellence, cutting-edge technology, heritage integration, a thriving community precinct and high sustainability standards.

Award-winning architects Francis-Jones Morehen Thorp designed Axle to break down traditional straight lines used in commercial buildings and create a unique façade. While architects, Woods Bagot, designed the interior of Axle to promote continuous learning and development to create one of CBA's best workplaces in Australia.

Axle achieved the highest sustainability standards with a 6 Star Green Star Design and As-Built v1.1 rating, and is targeting a 5 Star NABERS Energy rating and 4 Star NABERS Water rating.
The Community Building
The Community Building was the second new commercial building to be complete at South Eveleigh and features 3,900sqm of amenity including a gym, retail, a 90 child childcare centre and a multipurpose community space. It's also home to Australia's first Indigenous rooftop farm.

The Community Building is a 6 Star Green Star building and has an extensive solar system which has allowed it to be a carbon neutral base building.
The Foundry
The Foundry is the third and largest new commercial building Mirvac has completed at South Eveleigh. It spans 55,000sqm over six storeys with expansive floorplates nearing 9,000sqm, earning the title of one of Australia's first 'groundscrapers' in reference to its large-scale, low-level design which fosters a campus-style, sustainable working environment that promotes health, wellbeing, collaboration and productivity.

The building is home to over 5,500 Commonwealth Bank of Australia employees including the organisation's Innovation Labs.

Designed by award-winning architects Francis-Jones Morehen Thorp (FJMT) and Sissons (up to DA), its architectural excellence led to the use of a structural steel frame and innovative construction techniques, making The Foundry the largest steel building Mirvac has developed to date.

The Foundry meets the highest sustainability standards targeting a 6 Star Green Star Design, 6 Star Green Star As Built, 5 Star NABERS Energy, and 4 Star NABERS water rating.
Progress
South Eveleigh is nearing completion as the precinct celebrated the opening of the third new commercial building, The Foundry, in June 2020. The revitalisation of the Locomotive Workshop is well underway and will be delivered in 2021 along with new retailers and public art. Mirvac looks forward to unveiling the completed precinct in late 2021.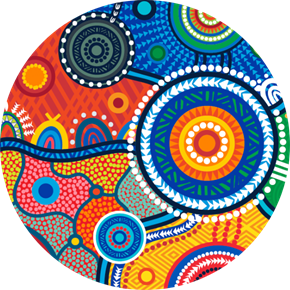 Mirvac acknowledges Aboriginal and Torres Strait Islander peoples as the Traditional Owners of the lands and waters of Australia, and we offer our respect to their Elders past and present.
Artwork: 'Reimagining Country', created by Riki Salam (Mualgal, Kaurareg, Kuku Yalanji) of We are 27 Creative.