Riverside Quay, Southbank
Located on the banks of Melbourne's Yarra River in Southbank, Riverside Quay is a modern precinct comprising four, low-rise A grade buildings. The precinct has undergone a significant ground plane redevelopment, which includes 15 F&B retailers, from dine-in to grab & go as well boutique coffee shops. State-of-the-art end-of-trip amenity and bike storage, promote wellbeing, while the upgraded public park to the east of 2 Riverside Quay offers drive-in convenience.

End of Trip Facilities
Onsite Parking
Bicycle Storage
Security

Transport

Dining

Retail

Quality Office Space
Ownership
100% Mirvac Property Trust
Major Tenants
Walker Group, Leftbank
Availability
Level
Available
Area (sqm)
6 Riverside Quay, Level 2
Now
127.6
Fully fitted with boardroom, open plan workstations and kitchenette.
1 Southbank Blvd, ground floor
Now
57.0
Opportunity to be a part of a thriving F&B precienct, with outdoor seating available adjacent to the tenancy. Contact Tasman Hughes for more details.
Fitout: No
Rent: TBA
Floorplan: On request.
1 Southbank Blvd, Level 2
Now
361.2
Brand new spec suite offering 36 work stations, 2 meeting rooms.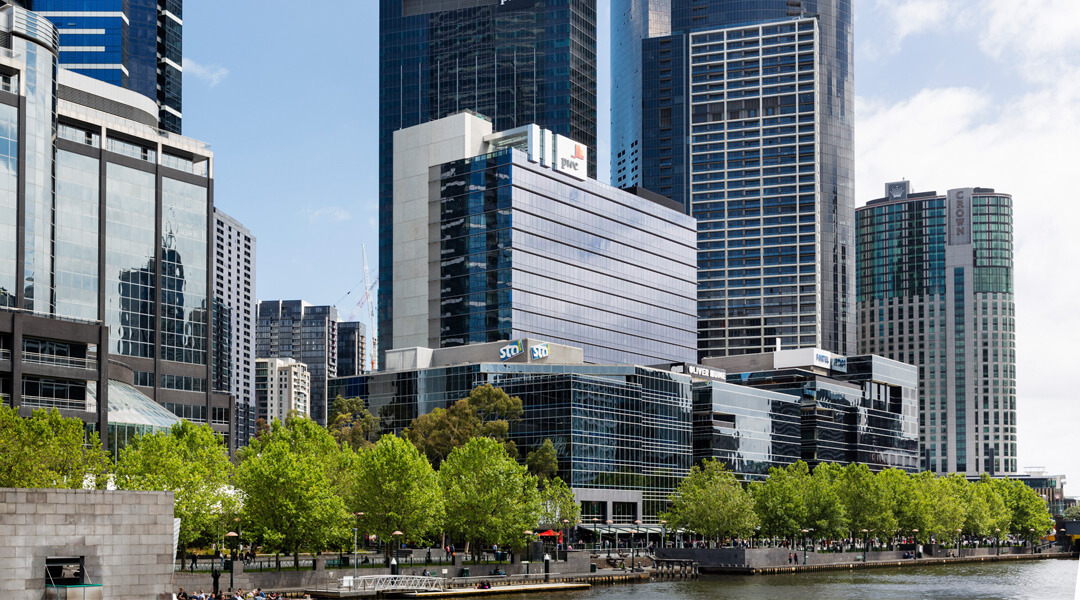 Doug Winger
Senior Portfolio Manager
Mirvac
Tasmin Hughes
Property Manager
Mirvac