Applying Principles of Prefabrication
Our masterplanned communities construction team has a goal to deliver homes more efficiently and safely, while maintaining high-quality outcomes for our customers along the way. One of the ways they can do this is by using prefabricated components that are manufactured offsite and assembled onsite.
Prefab has a multitude of benefits, including reduced program schedules, less management of trades onsite, less safety risk and less overall risk. Another important benefit of prefab is reducing the amount of construction waste, which is a great step towards our target to send zero waste to landfill by 2030.
At Tullamore in Melbourne during the year, we launched a pilot that saw four houses built using traditional construction methods, and four identical homes built using prefabricated wall and floor panels. Our aim was to collect clear data to demonstrate the value of using prefabrication in terms of time, cost, safety, quality and waste reduction.
And the final results were certainly impressive. The prefab program was 23 per cent faster than the traditional build, taking almost seven weeks fewer to complete. Labour hours reduced by 11 per cent, with high-risk work, such as scaffolding, reducing by 42 per cent (having the added benefit of reduced health and safety risks), and significantly less materials needed to be lifted or manually handled. The prefab build also eliminated six weeks of traffic for the community, with fewer deliveries needed to be made to site. In addition to this, waste onsite reduced by a staggering 50 per cent, and air tightness for efficiency and comfort also scored well.
This isn't the first time Mirvac has utilised prefabrication at its projects. In 2013, at its Elizabeth Hills masterplanned community in NSW, Mirvac built two double-storey duplexes using prefabricated wall and floor panels, shaving 10 weeks off the build time. And at Brighton Lakes (also in Sydney), we built 110 double-storey homes, again using prefabricated walls and floors, which resulted in a seven-month saving in construction.
Buoyed by the efficiency, cost savings and improved waste outcomes, the team is now looking at how it can reap the benefits of prefabrication across its pipeline. The next step is to continue to develop DFMA (Design for Manufacture and Assembly) principles, which means considering prefabrication at projects from the outset and leveraging the full capacity of the benefits it brings.
Focus Area
Natural Resources
Our Community
Trusted Partner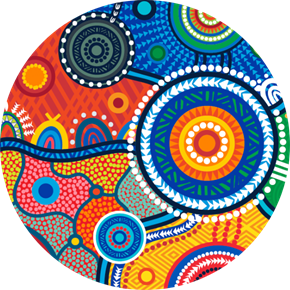 Mirvac acknowledges Aboriginal and Torres Strait Islander peoples as the Traditional Owners of the lands and waters of Australia, and we offer our respect to their Elders past and present.
Artwork: 'Reimagining Country', created by Riki Salam (Mualgal, Kaurareg, Kuku Yalanji) of We are 27 Creative.