Disposing of Disposable Coffee Cups
Mirvac have been collaborating with Cercle to provide reusable coffee cups at several cafes close to our headquarters.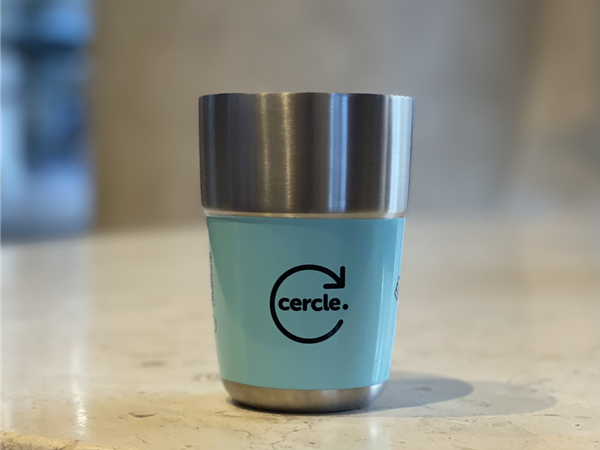 It's estimated that Australians throw out 1 billion single-use coffee cups a year, which is the equivalent to 2.7 million cups a day. This significant amount plays a big factor in Australia's ever-growing waste issue. Coffee cups also require a considerable amount of raw materials and resources to produce and transport, which means a single-use coffee cup will use a substantial amount of energy even before that first drop of coffee. Most importantly, because of contradictory and misleading information from manufacturers, coffee cups end up in recycling streams where they end up contaminating the higher value plastics streams (coffee cups can't be recycled due to the thin plastic lining that allows the waterproofing of a coffee cup).
As part of our commitment to zero waste by 2030, we have been collaborating with Cercle to provide reusable coffee cups at several cafes close to our headquarters. Initial research found that 70 per cent of coffee cups disposed of at our headquarters in Sydney came from cafes within 50 metres of the building. Since April, Mirvac employees have been able to order their coffees in a stainless-steel reusable cup, and in a unique, circular process, every cup can then be left at a dedicated collection point for cleaners to collect, commercially clean, and then redistribute amongst participating cafes. Each reusable cup carries a QR code to ensure accountability for its return and a chance to capture data on its use.
In the first five weeks of its pilot, Mirvac's tenancy has been able to avoid over a 1,000 single use coffee cups. While Cercle's inception is still in the early stages, further fine-tuning and improvement has begun, such as ensuring control for the wear and tear of each cup. The focus on this specific problem will ensure each cup is used to its maximum potential.
Cercle is scheduled to roll out to other tenants within 200 George Street in August, with an end goal to remove 1,000 coffee cups every day from the building. Looking into the future, the intertwining of circular economies with waste management puts the responsibility back into everyone's hands. It's an undertaking that allows us all to help reduce our impact on our planet.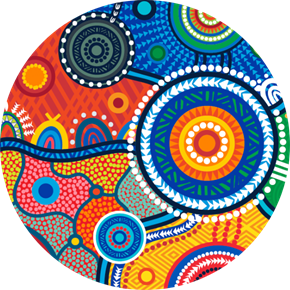 Mirvac acknowledges Aboriginal and Torres Strait Islander peoples as the Traditional Owners of the lands and waters of Australia, and we offer our respect to their Elders past and present.
Artwork: 'Reimagining Country', created by Riki Salam (Mualgal, Kaurareg, Kuku Yalanji) of We are 27 Creative.