Home for Homeless Built with Kindness
Mirvac, Property Industry Foundation and Marist180 have partnered to build a house where five homeless youths will live and receive support.
The goodwill was flowing as freely as the concrete as the slab was poured for the first stage of a home for young people at risk, all thanks to donated labour and materials.

Mirvac and the Property Industry Foundation have partnered to build a six-bedroom house in Toongabbie where five homeless youths will live and receive care, mentoring and support from Marist180. They'll be encouraged to work or study and will do so with a roof over their heads and a safe, warm place to call home.


It is part of the Foundation's goal of creating 125 bedrooms for youth homelessness between 2017 and 2021. So far, the Foundation has created 56 bedrooms and has another 36 in development, including the house in Toongabbie.

The Foundation creates the bedrooms in partnership with the property and construction industry. On the Toongabbie house, Mirvac volunteered to build the home pro bono as principal contractor and project manager. With contributions from other companies, it is hoped that around 70 per cent of the $600,000 construction cost will be delivered at no cost.

Kate Mills, Chief Executive Officer, Property Industry Foundation, said that thanks to the kindness of many in the property and construction industry, the Foundation was on track to achieve its goal of 125 bedrooms.

"We are extremely grateful to Mirvac for undertaking this project," said Ms Mills. "Our industry is at its best when we use our skills and resources in property and construction to work together to achieve something that is such a fundamental right – a home.

"Already we've seen many young people turn their lives around through access to something that most people take for granted."

Mirvac's Head of Residential Stuart Penklis said giving back was a cornerstone of Mirvac's sustainability strategy with a commitment to direct $100 million towards purpose-driven organisations by 2030.

"We are very much in the business of building homes and communities," said Mr Penklis. "Young people may find themselves homeless for any number of reasons and it is very difficult to address the root causes without the security of a home.

"Marist180 does an incredible job helping young people get back on their feet and we are delighted to do our bit to help them continue their work."

Close to 50 businesses have agreed to supply labour and materials free to build the Toongabbie home, which has been designed pro bono by Bennett Murada Architects.

The pouring of the concrete slab marks the first major milestone of the six-month build, and the list of community-minded donors is long and growing by the day. Companies whose kind donations of labour and materials have contributed so far include:
Bennett Murada Architects –design and documentation
City Plan Services – building approval and certification
Nastasi & Associates – Design and engineering of the structural slab
Northrop – design and engineering of components of the house structure
Craig & Rhodes – preparation of surveying setouts
ATF Fencing and ATF Vision – temporary fencing and a fixed time lapse camera on site.
OnSite Rentals – supply of site amenities
Perfect Contracting – demolition of the existing structure
Bingo Bins – supply of waste bins for initial demolition of existing structure
Borg Civil – excavation and site preparation
Katana Foundations – steel screw piers
De Martin & Gasparini – labour to form and pour the concrete slab
Boral Concrete – concrete supply for the slab\
AusReo – supply of reinforcement steel to the concreter slab
Nicsons Concrete – supply of Waffle Pods for the Concrete slab
Flick Anticmex – supply and installation of Termite Treatment
Castle Plumbing - all plumbing & drainage works
McPherson Plumbing - plumbing & drainage works
Novak Signs – shade cloth to temporary fencing
Contact: Gavin Hanbridge, Property Industry Foundation, 0438 453 894. gavin@pif.com.au.

Jenny Wills, Place Media, 0407 212373 jenny@placemedia.com.au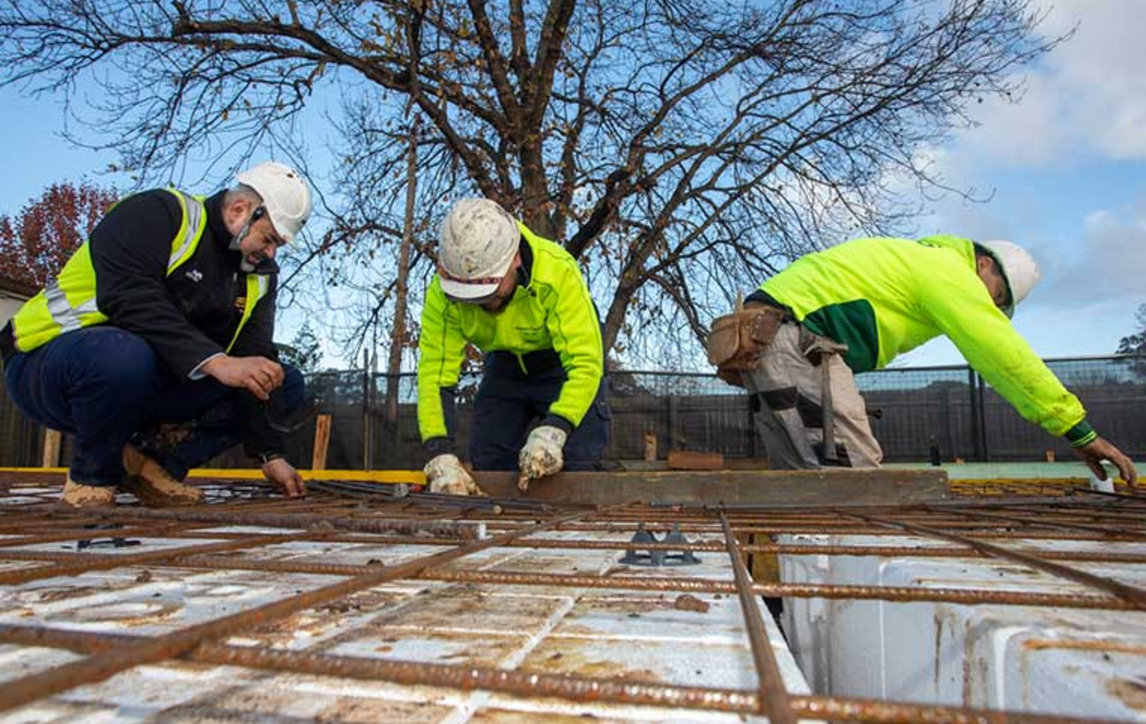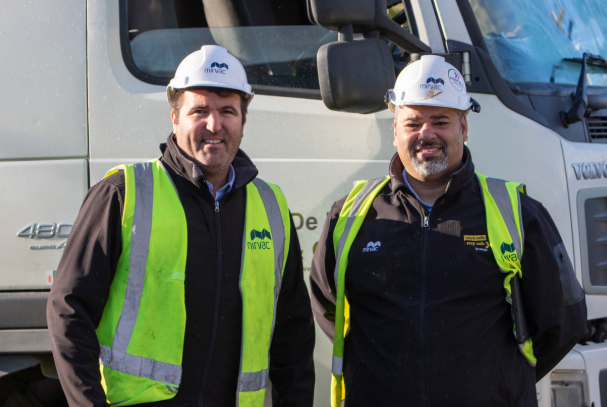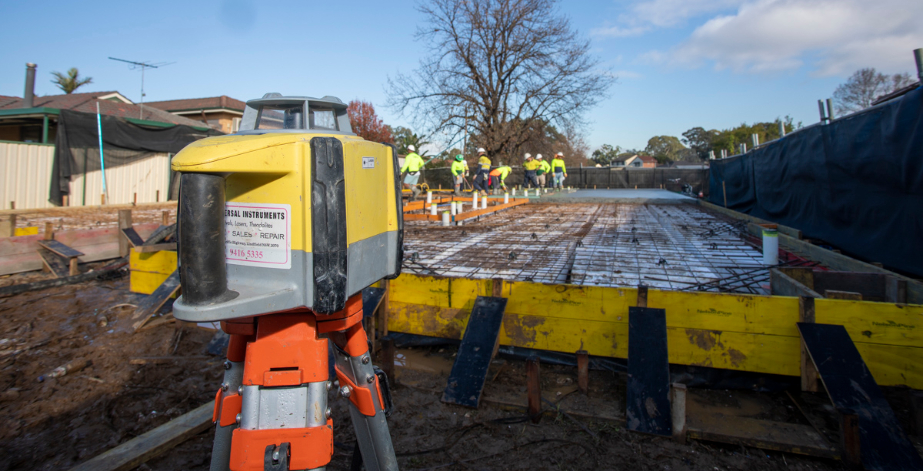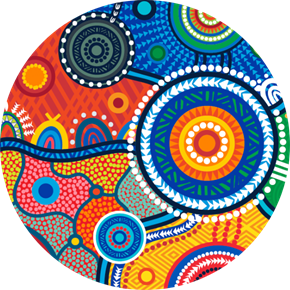 Mirvac acknowledges Aboriginal and Torres Strait Islander peoples as the Traditional Owners of the lands and waters of Australia, and we offer our respect to their Elders past and present.
Artwork: 'Reimagining Country', created by Riki Salam (Mualgal, Kaurareg, Kuku Yalanji) of We are 27 Creative.