Homeless youths get a home for Christmas
Five homeless young people will have a place to call their own with the completion of a house built for Marist180 by the PIF, Mirvac and over 60 industry donors.
Delivered on time, on budget and with a record level of donated materials and labour, the six-bedroom Toongabbie home was officially opened last week, with Foundation CEO Kate Mills, Mirvac CEO and Managing Director Susan Lloyd-Hurwitz and Marist180 CEO Peter Monaghan cutting the ribbon.
Joining in the celebration were more than 60 contractors and suppliers whose generous donations totalled almost $500,000 of the $600,000 construction cost.
Mirvac built the home pro bono as principal contractor and project manager, leveraging its relationships with suppliers and contractors to achieve donated labour and materials well beyond the 70 per cent target.
Property Industry Foundation CEO Kate Mills said the unprecedented level of donation to build, furnish and landscape the house was a credit to the industry.
"Our mission is to provide homes for homeless young people and with the incredible generosity of so many people in the industry we are proud to hand over the keys not just to a house but the possibility of a new life," said Ms Mills.
"In 2017 we set a goal of building 125 bedrooms by 2021 and with the completion of this home for Marist180 we are close to the halfway point with 62 bedrooms built and delivered."
Mirvac CEO and Managing Director Susan Lloyd-Hurwitz said youth homelessness was a problem with no easy solution.
"We can't solve the multitude of problems that lead to youth homelessness. Instead we have done what we can and what we are all extremely good at – building homes, working together towards a common goal," said Ms Lloyd-Hurwitz."
This really is a fantastic demonstration of our industry at its best and I hope it represents a turning point for the young people who will live here.
"Giving back and volunteering is an integral part of the glue that binds a society and it's why, at Mirvac, we offer all of our employees unlimited paid volunteer leave."
In Australia today more than 116,000 people are without a home, 28,000 of them young people aged from 12 to 24, 16,000 not even 12.
They may not be sleeping rough but many will be couch surfing, bunking down in places already overcrowded or living in supported accommodation and boarding houses.
The young people who will live in the Toongabbie house have suffered the most severe forms of trauma, neglect and abuse. They will receive Intensive Therapeutic Care from Marist180, preparing them for independent living and self-reliance by providing casework support, life skills programs and specialist and therapeutic care.
During their time in the Independent Living Program, the five youths will be encouraged to build on their strengths and learn how to make positive decisions around safety, accommodation, education, employment, peer relationships, wellbeing, health and personal development.
Marist180 CEO Peter Monaghan said it was important to remember that the young people in care were survivors who had experienced extreme trauma.
"They are children who have the same hopes and dreams as any other child," he said. "They are boys and girls in great need of a safe and supportive home-like environment.
"Many of the children in our care are completely alone, they have no parents to fight for them. Marist180 is their home.
"Organisations such as the Property Industry Foundation and Mirvac play an integral part in enabling Marist180 to provide these children with a place to belong.
"We are extremely grateful for the support and generosity of all the partners involved in creating this home that will make such a difference in their lives."
Mirvac would like to acknowledge the many donors behind our house of hope:
De Martin & Gasparini
Top Knot Carpentry & Joinery
XLAM
FIP Electrical
CostAir
Bristile Roofing
BetterTiles
Modern Painting Group
Bennett Murada Architects
King Living
Northrop Consulting Engineers
Craig & Rhodes
AusReo
Niscons Concrete
CD Construction Group
Perfect Contracting
Borg Civil
Boral
James Hardie Industries
CSR Gyprock
Red Robin Kitchens
McPherson Plumbing
GWA Group
Distincitve Landscapes
Arcadia Landscape Architecture
Beacon Lighting
EJF Engineering
Lockwood Assa Abloy
Bingo Industries
Katana Foundations
Flick Pest Control
LL Frames and Truss
JPM Cranes
Trend Windows & DoorsPGH Bricks & Pavers
Solatube Home
Dallimont Electrical
LeGrand
Corinthian Doors
B & D Doors
FibreFlash Waterproofing Solutions
Caesarstone
Milliken-Ontera
Northlakes Glass
Castle Plumbing & Drainage
TEXO
J&B Pro Built
Kingspan
Harvey Norman
Fisher & Paykal
Amber Tiles
Prowler Proof
Macarthur Home Improvements
Andreasons Green Wholesale Nurseries
Onsite Rentals
Landscape Solutions
Nastasi Consulting Engineers
Place Media
ActronAir
Dulux Group
Freedom Furniture
Buildsafe
Image Carpets & Blinds
Rheem
ATF Services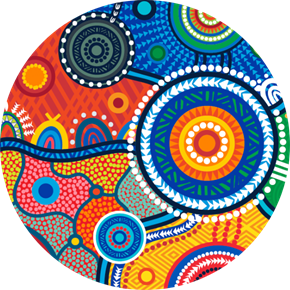 Mirvac acknowledges Aboriginal and Torres Strait Islander peoples as the Traditional Owners of the lands and waters of Australia, and we offer our respect to their Elders past and present.
Artwork: 'Reimagining Country', created by Riki Salam (Mualgal, Kaurareg, Kuku Yalanji) of We are 27 Creative.