Kitchen is in and Our House Has a Heart
The kitchen of the Toongabbie house, a safe haven for five homeless youth, has now been installed. Materials and labour were donated from our generous partners.
The heart of every home is the kitchen, and now the house we're building for Marist180 has its heart.
The kitchen that has just been installed at the Toongabbie house which will be a safe haven for five homeless youths, drew on the goodwill of many generous suppliers with Red Robin Kitchens manufacturing the kitchen free of charge with materials donated by Laminex, Hettich, Artia Cabinet hardware systems, Marble Design and Caesarstone.
Another big act of kindness came from Harvey Norman and Fisher & Paykel, who donated all the appliances, so there'll be no excuses for failing to cook up a storm when residents move in at the end of the year.
The kitchen will play an important role in the future of this very special home, an initiative of the Property Industry Foundation, to address the issue of youth homelessness. Learning life skills to move on to the next stage in their lives is all part of the care, support and mentoring that Marist180 will offer to future occupants.
Mirvac volunteered to build the house pro bono as principal contractor and project manager with contributions from other companies, covering a large portion of the $600,000 construction cost.
Mirvac's Head of Residential Stuart Penklis said the rapid progress and willingness to donate time, materials and labour, reflected on the dedication of many within the property industry.
Creating homes is what we as an industry do and it's always satisfying to settle a family into a place that will help them to find security and happiness," said Mr Penklis.
But when the home is destined for those who have not experienced that comfort in their lives it is doubly rewarding."
Construction of the six-bedroom house began in June and with a Christmas deadline looming it's been a hive of activity. Since our last update a large amount of work has been progressed with the external cladding now complete with all materials donated by James Hardie and installed by CD Construction Group.
Waterproofing, an important part of construction, has been completed pro bono by Fibreflash Waterproof Solutions and all internal plasterboard linings are now up, courtesy of CSR Gyprock.
Along with the kitchen, Red Robin took charge of the bathroom with sinks, taps, toilets and shower donated by GWA Group.
With five teens and a carer in the house you want to be sure there's enough hot water to go around and Rheem's donation of one of two 26-litre hot water tanks will ensure the last person to shower doesn't get stuck with a cold one.
With record breaking heat already upon us, even before summer has begun, the donation of air-conditioning by Costair will come as welcome relief for the future occupants.
Another big step towards making the house feel like a home has occurred since the plasterers were in preparing the walls for painting. That task is being undertaken by Modern Painting Group, with paint donated by Dulux.
Internal doors are in thanks to Corinthian Doors, who have also supplied all skirtings and architraves.
Outside, the house has also been getting plenty of attention and J&B Pro Built has completed the deck with materials from Texo Group.
External hardworks, including the driveway and ramp, have been carried out by Distinctive Landscapes.
Our next update will be the big reveal when painting is complete, and window dressings and furniture in place. With the assistance of our donors, it promises to be bigger than The Block.
CSR Gyprock – plasterboard lining
James Hardie – external cladding
Costair – air-conditioning
Corinthian Doors – doors, skirtings and architraves
Fibreflash Waterproof solutions – waterproofing to wet areas
Modern Painting Group – painting labour
Dulux – paint
GWA Group – all Plumbing PC's
Harvey Norman – all appliances (with Fisher & Paykel)
Fisher & Paykel – all appliances (with Harvey Norman)
Distinctive Landscapes– external hardworks
J&B Pro Built – labour to build deck
Texo Group – supply of Naxan decking
Solatube Home – supply & install of roof lights
Red Robin Kitchens – manufacture of kitchens and vanities
Laminex – materials for kitchen doors
Hettich – hinges and drawer hardware
Artia Cabinet hardware systems – handles
Marble Design – fabrication & install of benchtops
Caesarstone – supply of stone slabs
Better Tiles – supply & installation of tiling
Prowler Proof – security screens to all windows & doors
Rheem – hot water system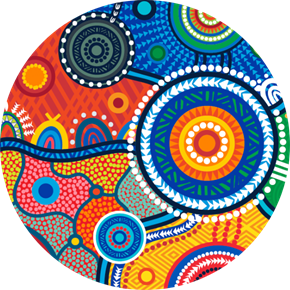 Mirvac acknowledges Aboriginal and Torres Strait Islander peoples as the Traditional Owners of the lands and waters of Australia, and we offer our respect to their Elders past and present.
Artwork: 'Reimagining Country', created by Riki Salam (Mualgal, Kaurareg, Kuku Yalanji) of We are 27 Creative.