Kylie Kwong South Eveleigh Ambassador
Respected chef, restaurateur, television presenter and author Kylie Kwong was today announced as an ambassador for the South Eveleigh precinct.
Kylie will also open her new venue at South Eveleigh in 2020.

Mirvac and their precinct partners AMP Capital, Sunsuper and Centuria Property Funds today announced respected chef, restaurateur, television presenter and author Kylie Kwong as an ambassador for South Eveleigh, a state-of-the-art work and lifestyle destination. South Eveleigh will also be the home of her next venue.

South Eveleigh, formerly known as Australian Technology Park, has been undergoing transformation since 2016, evolving the precinct into a significant destination for work, diverse retail and the local community. The retail and public spaces will be carefully curated to meet the needs of today's modern, flexible workforce, including a retail mix of cafes, dining, wellness and pop-up events. The revitalised technology and innovation hub opened the first two buildings in April 2019, and once completed in 2021 will be home to 18,000 workers.

As an ambassador for South Eveleigh, Ms Kwong will collaborate with Mirvac and their precinct partners on a diverse placemaking program to bring South Eveleigh to life by encouraging workers, visitors and the wider community to engage with the precinct through food, culture and community activation.
South Eveleigh has always been and will continue to be a place of gathering, and Ms Kwong will use her ambassadorship to meaningfully engage with South Eveleigh's diverse and dynamic range of communities who make it their home and workplace. Ms Kwong will draw inspiration from the diversity of the area for her program of activations. Ms Kwong said: "I'm drawn to the rich history, heritage and culture of South Eveleigh.

It has been a place that has broadened my mind, and opened new worlds to me across innovation, technology and art. I've worked and collaborated in Redfern for many years through my work with Carriageworks, so landing in South Eveleigh now feels like such a natural next step. I can't wait to get to the heart of South Eveleigh and help welcome the community in. I want to both understand and tell the stories of the diverse, multicultural community groups of South Eveleigh."

Susan MacDonald, Head of Retail at Mirvac said: "We're extremely excited to announce the partnership and collaboration with ambassador Kylie Kwong for South Eveleigh. Kylie shares our vision for a precinct that will enrich community and create a legacy for Sydney. Our vision for South Eveleigh is not only to create a world-class technology and innovation hub to work and play but also to build a food precinct that has people and community at its heart."

Campbell Hanan, Head of Office & Industrial at Mirvac added: "Our vision for South Eveleigh is to create a destination that sparks creativity, collaboration and exchange, through seamlessly blending workspace with public spaces and bringing to life an array of unique experiences. The partnership with Kylie and the shared vision to create a cultural destination for the community couldn't have been achieved without the depth of expertise available within Mirvac's diversified structure and the commitment to create a truly vibrant precinct that has drawn a range of exceptional partners, such as Kylie."

Ms Kwong's new venue will open at South Eveleigh in late 2020. The new venue will be a casual, small, daytime-led venue where she will continue her passion for weaving indigenous produce into her Cantonese food. Ms Kwong hopes her new venue will be a representation of the heart and soul of South Eveleigh. Through her venue and her activities in South Eveleigh, she will explore the notion of true nourishment, beyond what is on the table.

"It makes sense to open in Redfern, and work with Yerrabingin's amazing rooftop farm, which will only be 200m from my new venue. I'm so privileged to have the opportunity to collaborate with Yerrabingin and will draw from their knowledge and experience for both the venue and the program of activations I am working on," Ms Kwong concluded.

South Eveleigh has a long and continuing connection with the indigenous community. It was the birthplace of Australia's national rail network in the 19th century, as the Eveleigh Railway Workshops. As well as having significant historical relevance for industrial Australia, the site is one with important Indigenous legacy. Mirvac is working with local indigenous community groups to ensure this legacy is represented on site.

South Eveleigh will become a thriving precinct for the community where people will connect culturally, socially and physically. The precinct has generous public and shared spaces, community facilities within Yerrabingin House, public parks and exciting dining and retail.

The calendar of activations will be announced in early 2020.

For further information, interviews or imagery please contact:

The Cru Shannon Blanchard – +61 432 543 377 / shannon@thecrumedia.com

Jeanine Bribosia - +61 407 061 658 / jeanine@thecrumedia.com

Mirvac Natalie Cameron - +61 2 9080 8552 / natalie.cameron@mirvac.com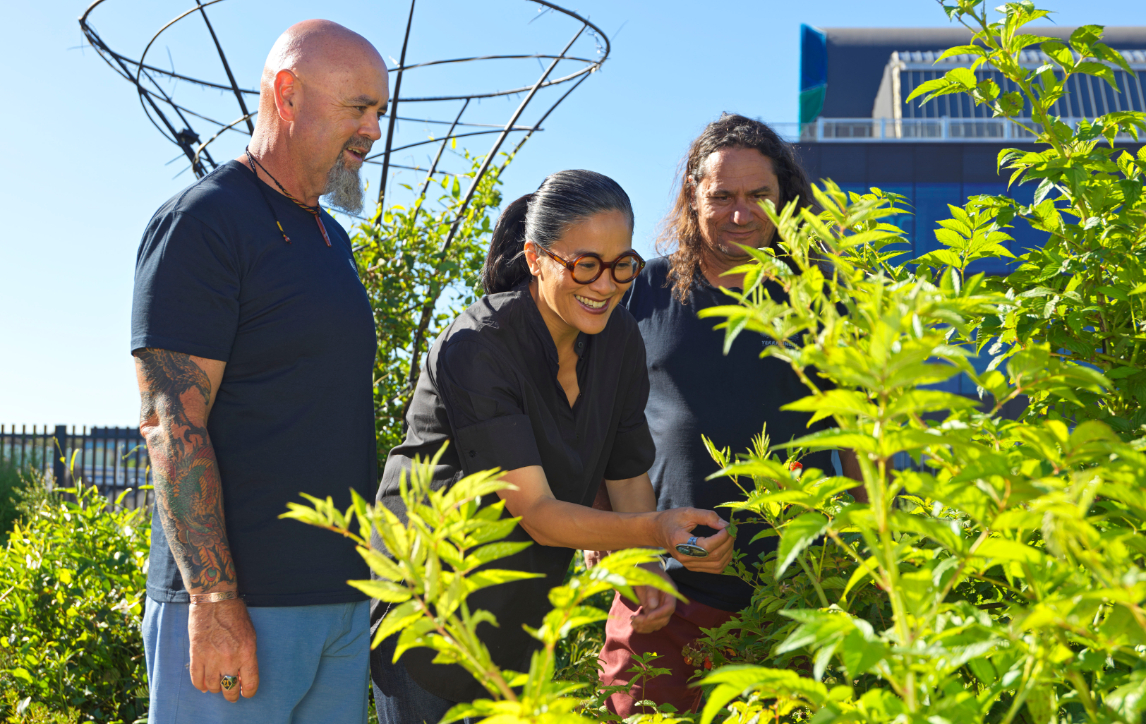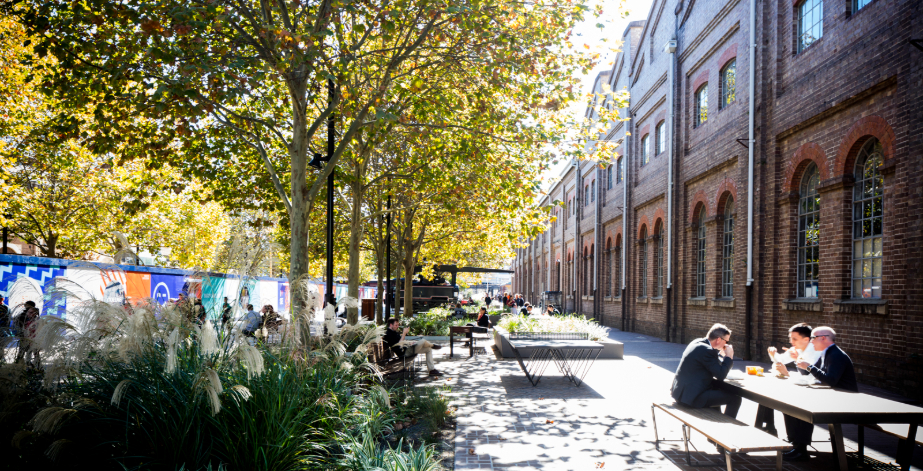 About Kylie Kwong
Kylie Kwong has become synonymous with modern Chinese cooking in Australia. As a third-generation Australian, she has drawn on her southern Chinese heritage to reinterpret Cantonese cuisine, combining uniquely Australian ingredients with traditional Chinese cooking methods and flavours. Kylie's food highlights partnerships with the local community and collaborations with long-term suppliers and producers.

Her advocacy of sharing and sustainability extends to her involvement with community organisations including The Wayside Chapel and René Redzepi's MAD Monday's Sydney, a regular conversation series that brings the community together to reflect on and discuss the issues that matter most in food.

Kylie closed her much-loved restaurant Billy Kwong in 2019 after 19 years. Kylie will open a new venue at South Eveleigh in 2020.


About South Eveleigh
Together with its co-owners AMP Capital Wholesale Office Fund (AWOF), Sunsuper and Centuria Property Funds, Mirvac is revitalising South Eveleigh, formerly known as the Australian Technology Park. Once the birthplace of Australia's national rail network and the country's successful industrialisation, the vision of the partners is to restore the precinct to its place as a technology and innovation powerhouse that will strengthen Sydney's standing as a truly global city. Once complete, the state-of-the-art workplace will be home to 18,000 workers. It is also set to become a lifestyle destination and food mecca that welcomes, celebrates and enriches the lives of its communities.

The Commonwealth Bank of Australia is the anchor tenant for the site and has worked with Mirvac to uniquely co-create the vision for South Eveleigh into an exceptional work and leisure environment that delivers best-in-class design excellence, technology, sustainability and placemaking principles. The transformation has also enabled Mirvac to preserve and celebrate the heritage of the site through a number of initiatives such as the refurbishment of the Locomotive Workshops, an Australian-first Indigenous rooftop farm, public artworks and the integration of heritage artefacts as public art.

About Yerrabingin
Founded and directed by Clarence Slockee and Christian Hampson, the Yerrabingin vision is to celebrate South Eveleigh's rich Aboriginal culture and heritage, through an engaging and educational experience focusing on native permaculture and environmental sustainability. Along with Mirvac, Yerrabingin have created Australia's first Indigenous urban food production farm, located on the rooftop of Yerrabingin House at South Eveleigh.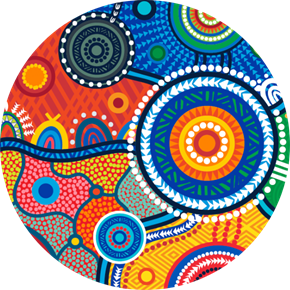 Mirvac acknowledges Aboriginal and Torres Strait Islander peoples as the Traditional Owners of the lands and waters of Australia, and we offer our respect to their Elders past and present.
Artwork: 'Reimagining Country', created by Riki Salam (Mualgal, Kaurareg, Kuku Yalanji) of We are 27 Creative.