Marrickville Library Restores Hospital Site
The finishing touches are being made to the spectacular $40 million Marrickville Library, fulfilling a promise to restore the hospital site to the community.
The spectacular new state-of-the-art Marrickville Library marks a new era in library service for the Inner West and fulfils a promise to return the site of the former Marrickville Hospital to the community.
Ahead of its grand opening on Saturday, 31 August, the final touches are being made to the $40 million project, designed by architects BVN and delivered by Mirvac, located at what is now known as Patyegarang Place, named after a Gadigal woman thought to have been one of the first people to teach an Aboriginal language to the early colonists.
The opening coincides with the completion of Mirvac's Marrick & Co apartments, the first One Planet Living community in NSW, whose partnership with the council funded the library, community spaces, car parking, open space and nine affordable homes.
The collaboration between the Inner West Council, BVN and Mirvac, has produced an extraordinary new community space housing 85,000 books including council's previously warehoused historic art book collection, a pavilion available for public hire, café and generous outdoor areas including a public lawn and seating, meeting and study rooms, junior playground, a dedicated youth area and specially commissioned public art works.
In keeping with Council's sustainability policies, recycled materials have been used wherever possible along with clever design features that reduce energy consumption. More than 27,000 recycled bricks have been used in construction and much of the timber on internal balustrades and external battens was sourced from two disused bridges in Taree.
The 225 Mirvac apartments and terrace homes that form Marrick & Co have been designed by Tonkin Zulaikah Greer and Mirvac Design, to integrate with the library, the distinctive angles of the roof reinterpreted in the articulated, chevron façade.
Mirvac has reinstated Hospital Lane, which has been closed to the public for many years, bringing the library and residential precincts together while also serving as a pedestrian link for wider access to the library, pavilion and Marrickville Road.
Inner West Mayor Darcy Byrne said the new library would transform Marrickville Road.
"This is one of the biggest projects in Council's history and we are delivering a truly magnificent facility that will provide an amazing array of services," said Mr Byrne.
"It's an inspiring space – I can honestly say it will be one of the most visually stunning libraries in Sydney.
"We are offering 20,000 more books than the old Marrickville Library in a building that will be a benchmark for technology and sustainability. I'm confident that all local people will be proud of what Council is delivering."
Council acquired the 11,482 sqm site in 1995, developing a vision to provide the community with a new library, community space and affordable housing.
The first stage of the process saw BVN win the design competition for the library in 2012. The second stage involved a tender to develop the site in partnership with the Council. Mirvac's proposal, in which the Council retained $64 million in value, was unanimously supported by the Council in 2015. Construction of the library and Marrick & Co began in 2017 following DA approval.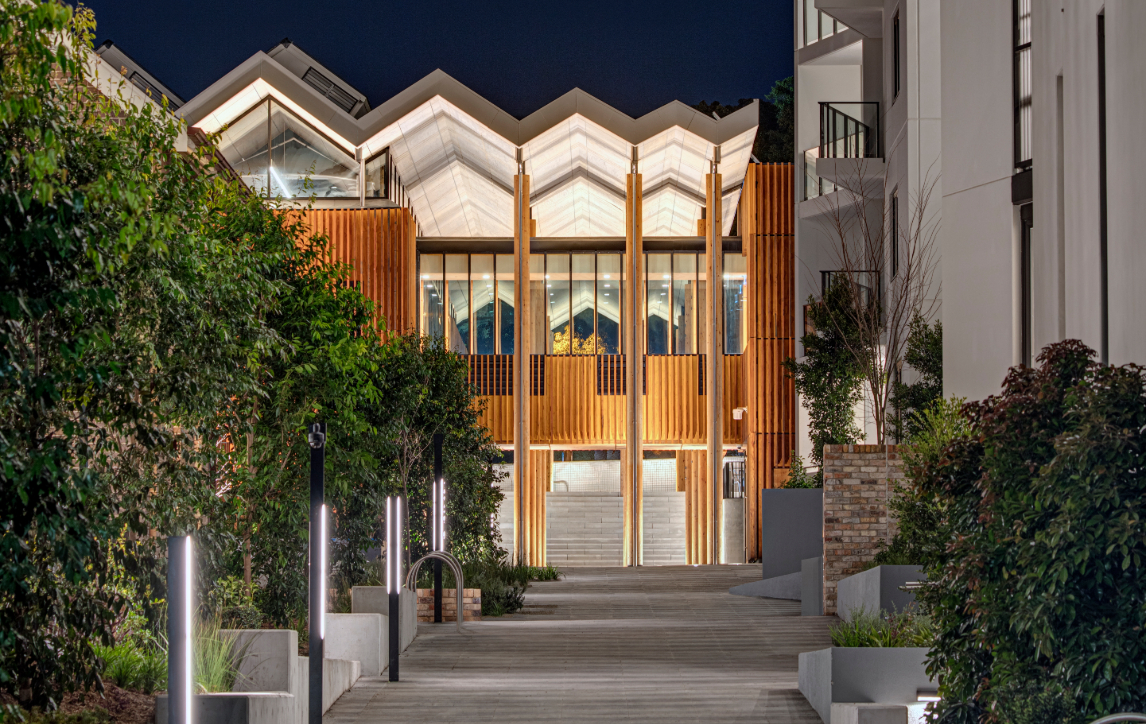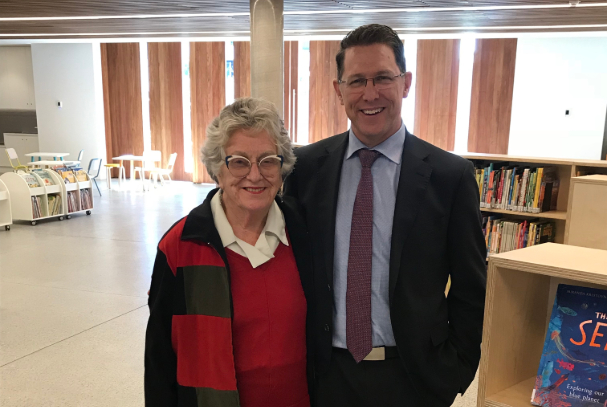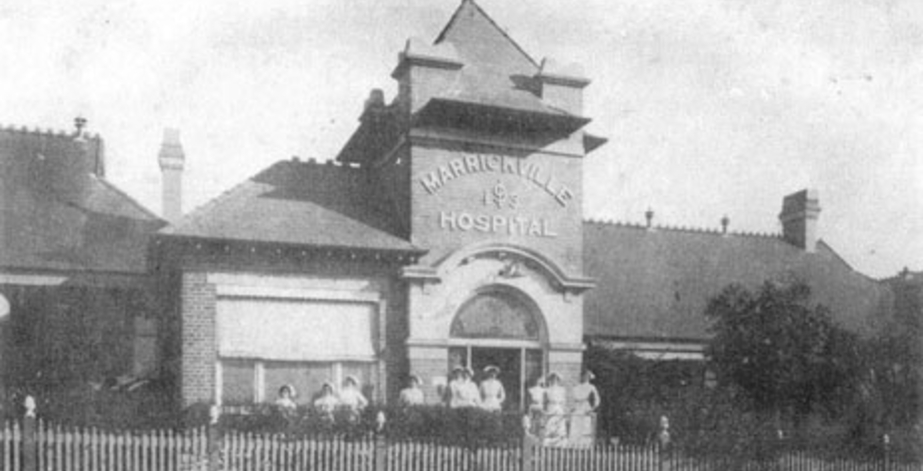 Mirvac's General Manager of Residential Development NSW, Toby Long, said the successful delivery of the library precinct and new housing was testament to what could be achieved by local council and private enterprise working together with a common goal.
"Our Mirvac Design, Development and Construction teams have worked hand in hand with Council staff to realise Council's vision and create this incredible place," said Mr Long.
"The residential component of the project was sensitively designed to create a place that belonged in Marrickville, not a generic building that could be found in any city or suburb.
"We had so much inspiration to work with from the rich industrial heritage of Marrickville, the history of the hospital and nurses' quarters and the wonderful diversity in housing styles and the community in this neighbourhood.
"But there was another imperative that influenced our thinking – the critical importance of creating a sustainable community, considering not only the environment but also social and economic factors as well.
"Marrick & Co fulfils one of the goals of Mirvac's sustainability plan, This Changes Everything, in which we aim to be net positive by 2030. With the creation of the first One Planet Living community in NSW we are making it easier for residents to live a sustainable life, from an environmental, social and economic perspective.
"During construction of Marrick & Co and the library, we successfully diverted 95 per cent of construction waste from landfill. Passive design is complemented by solar panels for lighting in common areas, residents will be able to compost food waste and grow their own produce in vegetable gardens outside Lilydale House and on the rooftop.
"We have incorporated a rooftop meeting place with outdoor kitchen, pizza oven, seating and gardens and a reading terrace and book exchange. Mirvac will provide seed funding for further community initiatives and we are encouraging a healthy lifestyle with free exercise classes on The Common five days a week for one year.
"Like this wonderful new library, which serves much like a town hall as a place where people gather to chat, play, study, work, read and learn, apartment living has evolved as well. Marrick & Co is a community within the library and the wider Marrickville community – urban life reimagined for a more mindful and healthy existence."
BVN Project Director Brian Clohessy said the new library extended beyond the traditional perception of a public library, catering for Marrickville's diverse community while remaining sympathetic to the heritage buildings.
"Incorporating a building as historically rich as the old Marrickville Hospital, and developing it into a piece of contemporary architecture, to meet the needs of Marrickville's diverse community, was a truly rewarding project for us," said Mr Clohessy.
"The design reflects a transformation in the role of libraries, from a traditionally quiet place to study and read, into a vibrant space to learn, work, and play."
Features of Patyegarang Place include:
Sustainable design, including natural light and ventilation, environmentally-friendly warming and cooling, rain tanks, recycled bricks and timber and overall 25% reduction of energy use.
A home for Council's historic art book collection that has never before been publicly accessible.
A new café run by Double Roasters with indoor and outdoor seating, and a Pavilion that opens out to a sunken lawn and can be hired out.
Specially commissioned public artworks.
Fifty-eight underground car parking spaces including five accessible parking spaces.
Wi-Fi connectivity throughout the library and printing facilities.
Major technology upgrade with more public computers some with Adobe Suite and a technology teaching area.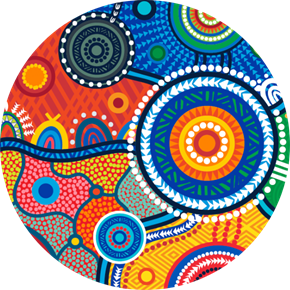 Mirvac acknowledges Aboriginal and Torres Strait Islander peoples as the Traditional Owners of the lands and waters of Australia, and we offer our respect to their Elders past and present.
Artwork: 'Reimagining Country', created by Riki Salam (Mualgal, Kaurareg, Kuku Yalanji) of We are 27 Creative.