Mirvac and Landcom Break Ground at Green Square
Mirvac and Landcom break ground at Portman on the Park, Australia's first luxury residential building to seek WELL certification.
NSW Treasurer supports 550 jobs in construction at Green Square's next stage
The Green Square Town Centre takes a step forward today as Mirvac and Landcom begin construction of 'Portman on the Park'; the latest stage of luxury apartments designed to set new standards in health and wellness.
Mirvac Managing Director & CEO, Susan Lloyd-Hurwitz, and Landcom CEO, John Brodgen, were joined at the ground breaking ceremony by NSW Treasurer, Dominic Perrottet.
Portman on the Park is the first residential building in Australia to register to seek WELLv2 Certification, a globally recognised benchmark designed to improve the health and wellness impacts of the built environment. Mirvac's 200 George Street headquarters was the first building in Australia to be certified under the WELL Building Standard, achieving a gold rating, and this is the first time Mirvac has set out to apply WELL Principles in a residential setting.
Designed by CO-AP in collaboration with Mirvac Design, Portman on the Park is an intimate collection of approximately 119 luxury apartments, many with dual aspect views of Sydney's CBD and the town centre's proposed future 6,200sqm central park, The Drying Green which City of Sydney intends to complete by 2022. Guided by the concepts of wellness and luxury, every aspect of the development is thoughtfully designed to deliver a higher standard of living, with natural elements woven into the buildings through landscaped open spaces, gardens and greenery incorporated into the façade.
Mirvac and Landcom have delivered 476 apartments at Green Square, including Ebsworth, No.8 Ebsworth, OVO and OVO at Portman Place. The most recent 28-storey OVO was launched in 2015 and completed in August 2018.
The Green Square community has benefited from the City of Sydney's $540 million investment, creating world-class facilities including an award-winning Green Square Library and Town Plaza, a creative centre, community building, childcare centre and over 40 parks. The Gunyama Park Aquatic and Recreation Centre is anticipated to open later this year, which will also include a multipurpose sports field.
Ms Lloyd-Hurwitz commented, "The start of construction on Portman on the Park represents the next chapter in the development of Green Square where the community will continue to thrive with new buildings and facilities. We are proud to continue with our construction schedule to support jobs growth and the recovery of the economy.
"Having experienced the benefits of a WELL office at our headquarters at 200 George Street, and with an understanding of the stringent requirements to gain Certification, we are setting ourselves the challenge of delivering a building here at Green Square that is designed to support the wellness of its residents.
"Over the past year we have endured two critical events – bushfires and a pandemic - that have changed the passive relationship we have with our built environment. We now have a far greater appreciation of what it means to breathe clean air and have the pleasure of natural light in our homes.
"Good design can resolve many of the imperfections that people have discovered as they spend night and day working and living from home, and in the future they will demand better from our city's architects and builders." Images are artist impressions only.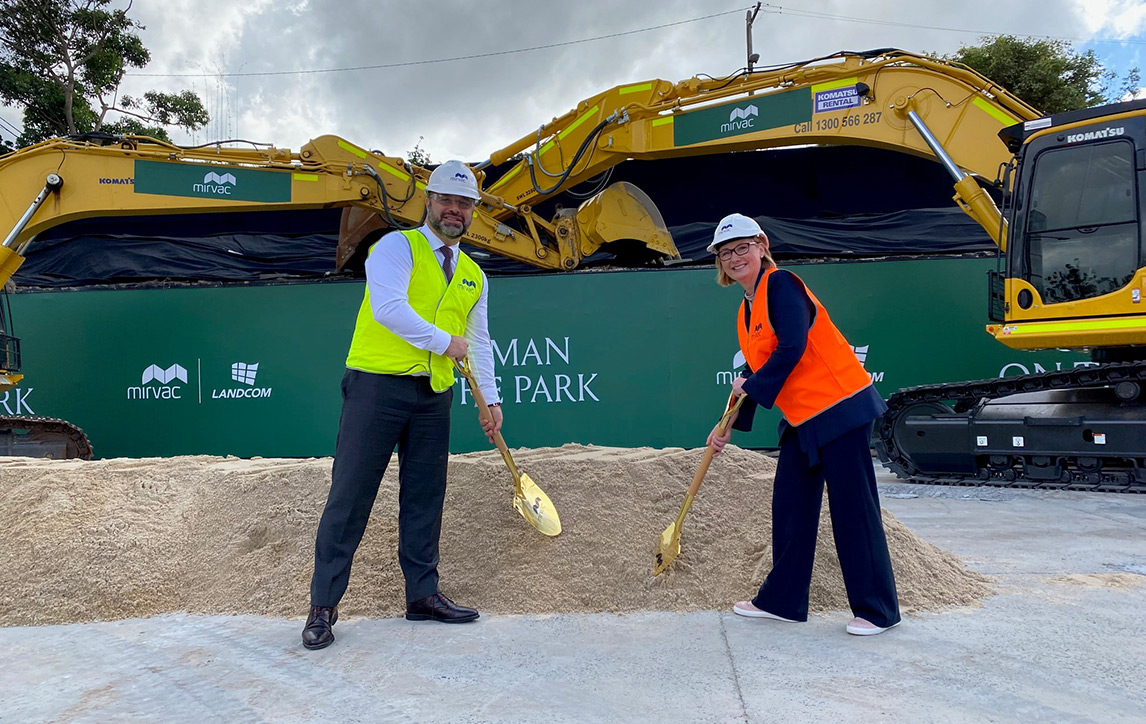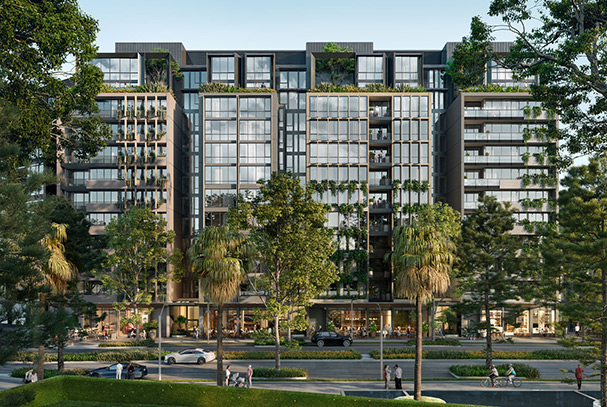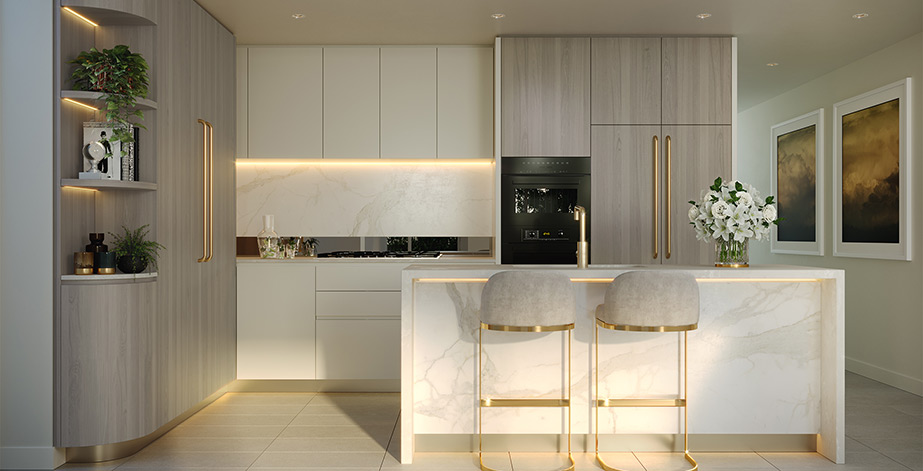 Landcom CEO John Brogden said "We are truly proud of our collaboration with Mirvac in delivering the Green Square precinct and the community we have created here. Green Square is a great demonstration of a successful urban renewal project that transformed a former industrial area into an attractive, sought-after community."
Mirvac Head of Residential Stuart Penklis said "Portman on the Park will set a new standard in design excellence, quality and attention to every detail which our customers have come to expect from us. We've conducted extensive research into our customer's needs and wants in a home and are in the process of delivering a truly unique offering that is a testament to Mirvac's integrated model drawing on over 48 years of market defining experience.
"We are confident in the strength of our apartment offering in this market and have started construction prior to the sales launch of Portman on the Park. This new development will be highly sought-after from a range of buyers providing a prime position and frontage to the proposed new park with exceptional design, amenities and health and wellness features. At the heart of Green Square, it will also be a catalyst for the completion of the second half of the new Town Centre, extending the already thriving community."
With its premium location opposite the proposed future Drying Green, Portman on the Park residents will, when completed, have easy access to open space for recreation, fitness and leisure activities. Proposed amenities for residents also include exclusive use of a proposed co-working space and wellness centre, in addition to a shared landscaped courtyard with barbecue and space for outdoor dining and lounging.
Health and wellness initiatives are intended to include enhanced cross-flow ventilation and natural lighting. Kitchen water filters are intended to be included as standard. Lighting systems are intended to be programmable and Mirvac is exploring lighting options such as those that align with the natural circadian rhythm and have optionality for tuneable white to warm light fixtures to mimic the natural dawn to dusk experience.
NSW Treasurer Dominic Perrottet said: "At the height of the pandemic the construction industry was vital in keeping tens of thousands of people in work and it will continue to play a crucial role in our economic recovery by creating jobs now and into the future as well as transforming this area on the fringe of the Sydney CBD."
Mirvac is planning to launch sales in November 2020.
Find out more about Green Square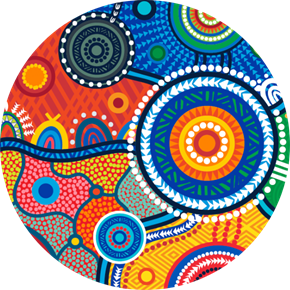 Mirvac acknowledges Aboriginal and Torres Strait Islander peoples as the Traditional Owners of the lands and waters of Australia, and we offer our respect to their Elders past and present.
Artwork: 'Reimagining Country', created by Riki Salam (Mualgal, Kaurareg, Kuku Yalanji) of We are 27 Creative.