Mirvac Completes its First 'Groundscraper'
Today, Mirvac and its consortium partners, AMP Capital and Sunsuper, celebrate the practical completion of The Foundry.
As the largest building in the precinct, The Foundry spans 55,000sqm over six storeys with expansive floorplates nearing 9,000sqm, earning the title of one of Australia's first 'groundscrapers' in reference to its large-scale, low-level design. The Foundry is set to become home to over 5,500 Commonwealth Bank of Australia staff including the organisation's innovation labs, complementing their first workplace at the precinct, Axle, that opened last year.
To celebrate the milestone, a physically distanced event was held today at South Eveleigh, attended by the Premier of NSW, Gladys Berejiklian; Mirvac's CEO & Managing Director, Susan Lloyd-Hurwitz; Commonwealth Bank of Australia Chief Executive Officer, Matt Comyn; as well as a selection of partners and stakeholders.
Mirvac's CEO & Managing Director, Susan Lloyd-Hurwitz said, "For over 100 years, South Eveleigh has been a renowned centre for technology, innovation and collaboration. Mirvac and our partners had a shared vision for South Eveleigh as a defining precinct for Sydney that would bolster our standing as a global city, foster collaboration and exchange, and bring together a people from all walks of life. The completion of The Foundry marks a significant milestone in the final stages of this vision to create a world-class hub for culture, commerce and the community.
"Completing The Foundry in the current environment is one of Mirvac's greatest achievements and its success is a testament to the entire delivery team and our partners. The Government's decision to keep construction sites open during COVID-19 has allowed us to deliver the building on time and within budget, safeguarding 500 jobs onsite and supporting the recovery of the NSW economy."
The Foundry is a world-leading commercial building that delivers an innovative workplace environment. It is the second largest commercial building in Australia, one of the country's first 'groundscrapers' and the largest steel building Mirvac has developed to date. In its construction, Mirvac has used 3km of balustrade, 2,000sqm of skylights, and over 9,000 tonnes of steel.
Ms Lloyd-Hurwitz said that Mirvac's integrated model and diverse capabilities in delivering large-scale mixed-use precincts meant is was uniquely positioned to deliver this state-of-the-art workplace.
"The Foundry offers a different breed of workplace that heralds a shift towards new ways of working. The exceptional working environment is technology-enabled, fostering collaboration while also allowing ultimate flexibility and diversity for its workforce – all elements which will meet the needs of current and future generations of workers."
Premier of NSW, Gladys Berejiklian said, "I congratulate all those involved in the construction of these wonderful new buildings. This is a world-class workplace that puts NSW workplaces at the front and centre of technology and innovation."
As an exemplary workplace with cutting-edge technology, The Foundry will be home to Commonwealth Bank of Australia's innovation labs.
Commonwealth Bank of Australia's Chief Executive Officer, Matt Comyn said, "Our commitment to the South Eveleigh precinct is driven by a desire to create a workplace that would inspire our team to design leading digital experiences for our customers.
"We know innovation can't happen in isolation, and that's why we are delighted to be part of the NSW government's 'innovation corridor' and collaborating with educators, entrepreneurs and the community in and around South Eveleigh.
"Five years ago, we earmarked South Eveleigh as our future workplace. The move to Axle, and soon to The Foundry, is part of CBA's long-term investment in innovation, our people and our customers, and commitment to Sydney."
AMP Capital's Chief Operating Officer of Real Estate Kylie O'Connor, said, "The completion of The Foundry represents a significant milestone for this world-class innovation precinct. Together with our joint venture partners, Mirvac and Sunsuper, we are proud to have achieved such a transformative, cutting edge workplace for the Commonwealth Bank.
"As a precinct, South Eveleigh is set to transform the way people work, live and play and will provide a platform for our customer's business success. Importantly for our clients, it will deliver sustainable investment outcomes both in the short and long term," Ms O'Connor said.
Award-winning architects Francis-Jones Morehen Thorp (FJMT) designed The Foundry, following on from their successful design of Axle. Conceptualised as two buildings joined by a central atrium, with four smaller atriums and interconnected staircases that break up the overall scale of the building and create a campus-style workplace, while ensuring that occupants are no more than 12m from a natural light source.
The Foundry design has taken inspiration from South Eveleigh's industrial heritage and the adjacent Locomotive Workshops using steel, raw and exposed materials and an orange colour palette.
Leading Australian interior design and architecture firm, Davenport Campbell, designed the tenancy fit-out of Commonwealth Bank of Australia's workplace to foster innovation and ideas exchange.
The Foundry is targeting a 6 Star Green Star rating, and a 5 Star NABERS Energy rating, with an impressive solar array on the roof offsetting the base building energy with a design output of 370kW.
The Foundry also includes 2,500sqm of diverse retail along Central Avenue, which will provide essential services such as a general practitioner and a pharmacy as well as an outdoor dining area.
The South Eveleigh precinct will be completed in 2021, consisting of nine commercial buildings surrounded by shared public spaces with a diverse mix of retailers, art and cultural experiences to activate the precinct in the evenings and on weekends.
For more information please visit https://southeveleigh.mirvac.com/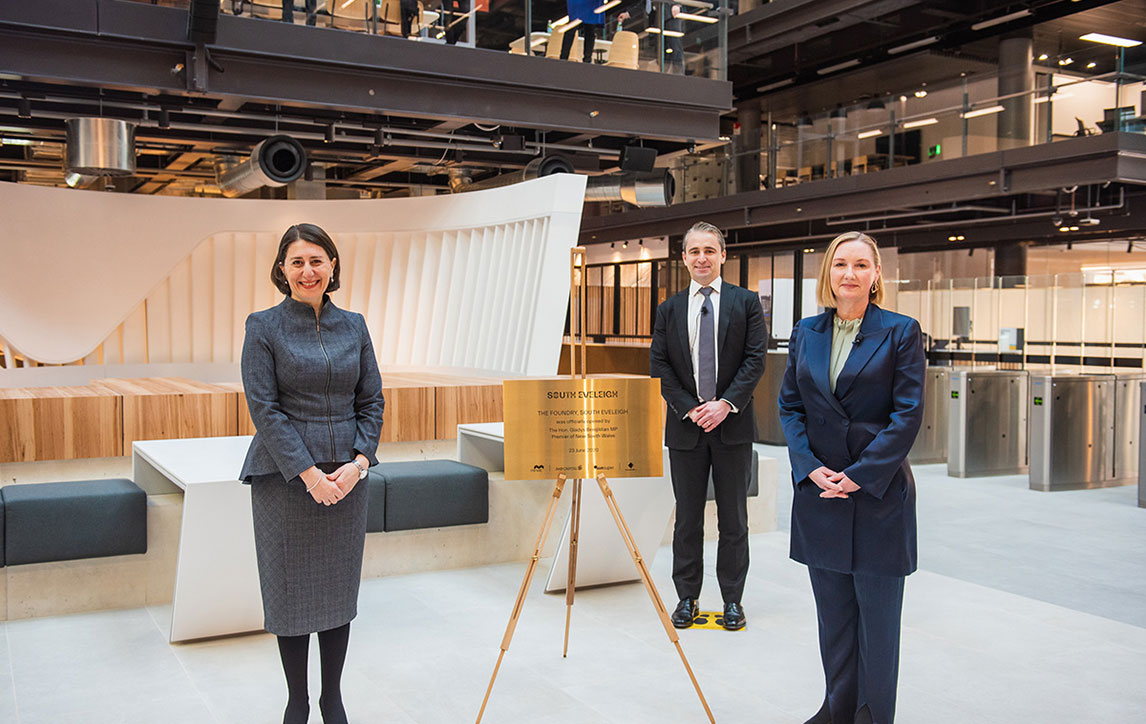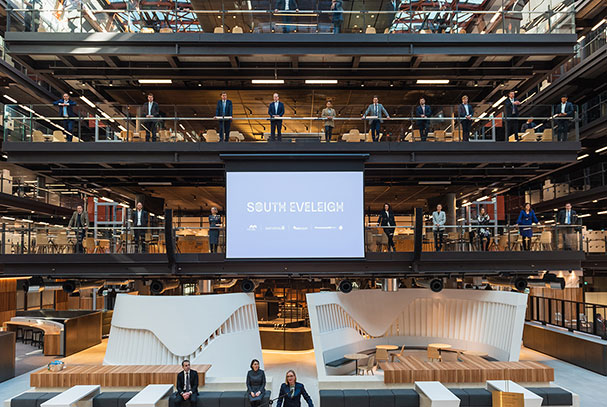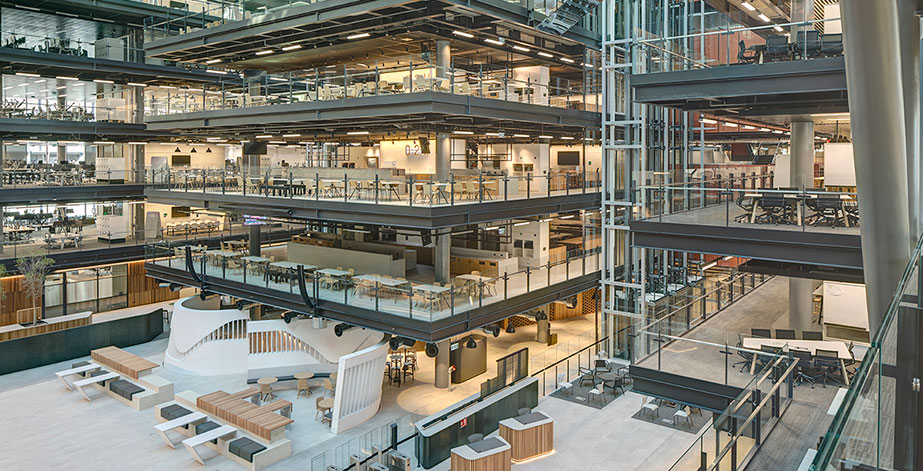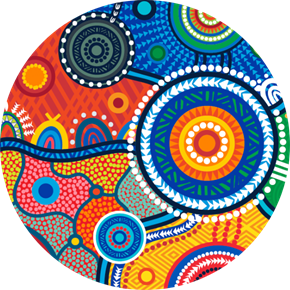 Mirvac acknowledges Aboriginal and Torres Strait Islander peoples as the Traditional Owners of the lands and waters of Australia, and we offer our respect to their Elders past and present.
Artwork: 'Reimagining Country', created by Riki Salam (Mualgal, Kaurareg, Kuku Yalanji) of We are 27 Creative.