Mirvac First in Industry to Join RE100
In line with our commitment to be a force for good, Mirvac has become the first Australian property group to join RE100, a global clean energy initiative.
Mirvac has reaffirmed its commitment to be net positive carbon by 2030, by becoming the first Australian property group to join RE100, a global corporate clean energy initiative that brings together influential businesses committed to 100 per cent renewable power.
Mirvac's Group General Manager, Sustainability and Reputation, Sarah Clarke, says that joining RE100 reinforces the Group's commitment to being a force for good and reducing its impact on the planet.
"As a leading Australian property group, we know that we can have a significant and meaningful impact by eliminating our carbon emissions and transitioning to all-electric buildings that run on 100 per cent renewable energy, and we intend to do this before 2030.
"By joining RE100, we can connect with other leaders in this space who are driven towards the same goal of reducing carbon emissions," she said.
The Group has already reduced its carbon intensity by 26 per cent and in June this year, released Planet Positive, which sets out the steps it will take to reach net positive carbon by 2030.
Global Head of RE100, Sam Kimmins, said, "We congratulate Mirvac on their leadership in joining our RE100 initiative. We're confident that Mirvac will help to inspire even more Australian companies to step up and make the switch to 100 per cent renewable electricity, sending a bold market signal that business wants access to clean and affordable energy, and fast."
"Mirvac is helping to lead the way for RE100 in the Australian property sector," said Jon Dee, the Australian Coordinator for RE100. "Mirvac recognises that renewable electricity can help to lower costs, reduce risk and contribute to a cleaner future. It's a win/win for both business and the environment."
Other Australian companies that have joined RE100 include ANZ, Atlassian, Bank Australia, CommBank, Macquarie Group, NAB, QBE and Westpac.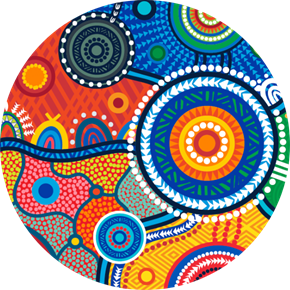 Mirvac acknowledges Aboriginal and Torres Strait Islander peoples as the Traditional Owners of the lands and waters of Australia, and we offer our respect to their Elders past and present.
Artwork: 'Reimagining Country', created by Riki Salam (Mualgal, Kaurareg, Kuku Yalanji) of We are 27 Creative.